Senator Ward Presides Over Uniform Law Conference Session at The National Conference of Commissioners on Uniform State Laws
Staff Report
Annual Conference Held in Nashville July 13 – 17; Senator Ward Pays His Own Way to Attend Out of State Conference
July 15, 2012 – Nashville, TN – The nation's second oldest legal institution met this weekend in Nashville, TN, with the stated aim "to promote uniformity in the law among the several States on subjects as to which uniformity is desirable and practicable." Senator Cam Ward (R-Alabaster) will preside over a session about implementing uniform regulations dealing with The Manufactured Housing Industry.
"I am honored to have the privilege to preside at The Uniform Law Conference," Ward said. "This organization really does yeoman's work in coming up with sensible legislation that can be implemented at the state level – allowing industries to have a uniform standard to conform to, and not have to implement tedious state-by-state regulations."
The Manufactured Housing Industry is an area that is ripe for uniform legislation. They are often produced in one state, and transported to another – meaning that the industry will not have to run separate checks and balances should they be shipping one unit to Tennessee and another to Kentucky. When industries can be certain that they will not be subject to onerous legislation, they are better able to expand and thrive – creating jobs and opportunities for all Americans.
"That's really what our job as legislators is all about right now – finding ways to help industries get back on track, and produce jobs for our constituents," Ward said. "I know our friends in the Manufactured Housing Industry would be happy to only deal with one set of rules, and not have to hassle with 50 differing sets of legislation."
Senator Ward has been a member of the Uniform Law Conference since 2005, but this is his first year presiding over one of the sessions. Ward also serves as President of the Alabama Law Institute and is Chairman of the Senate Judiciary Committee. He has stated publicly that he will be paying his own way to attend the conference, and not be seeking taxpayer reimbursement for this conference.
The Uniform Law Conference was established in 1892, and has produced more than 300 uniform acts focusing on such areas as commercial law, family or domestic relations law, estates, probate and trusts, real estate, implementation of full faith and credit, interstate enforcement of judgments, and alternate dispute resolution.  Among the most widely adopted uniform acts are the Uniform Commercial Code, Uniform Anatomical Gift Act, Uniform Fraudulent Transfer Act, Uniform Interstate Family Support Act, Uniform Enforcement of Foreign Judgments Act, and the Uniform Transfers to Minors Act.
Opinion | Teachers are scared and frustrated about starting school. Many aren't coming back
Teachers are scared to death. And the biggest reason they're scared to death is because they haven't seen any sort of real, aggressive plan from anyone.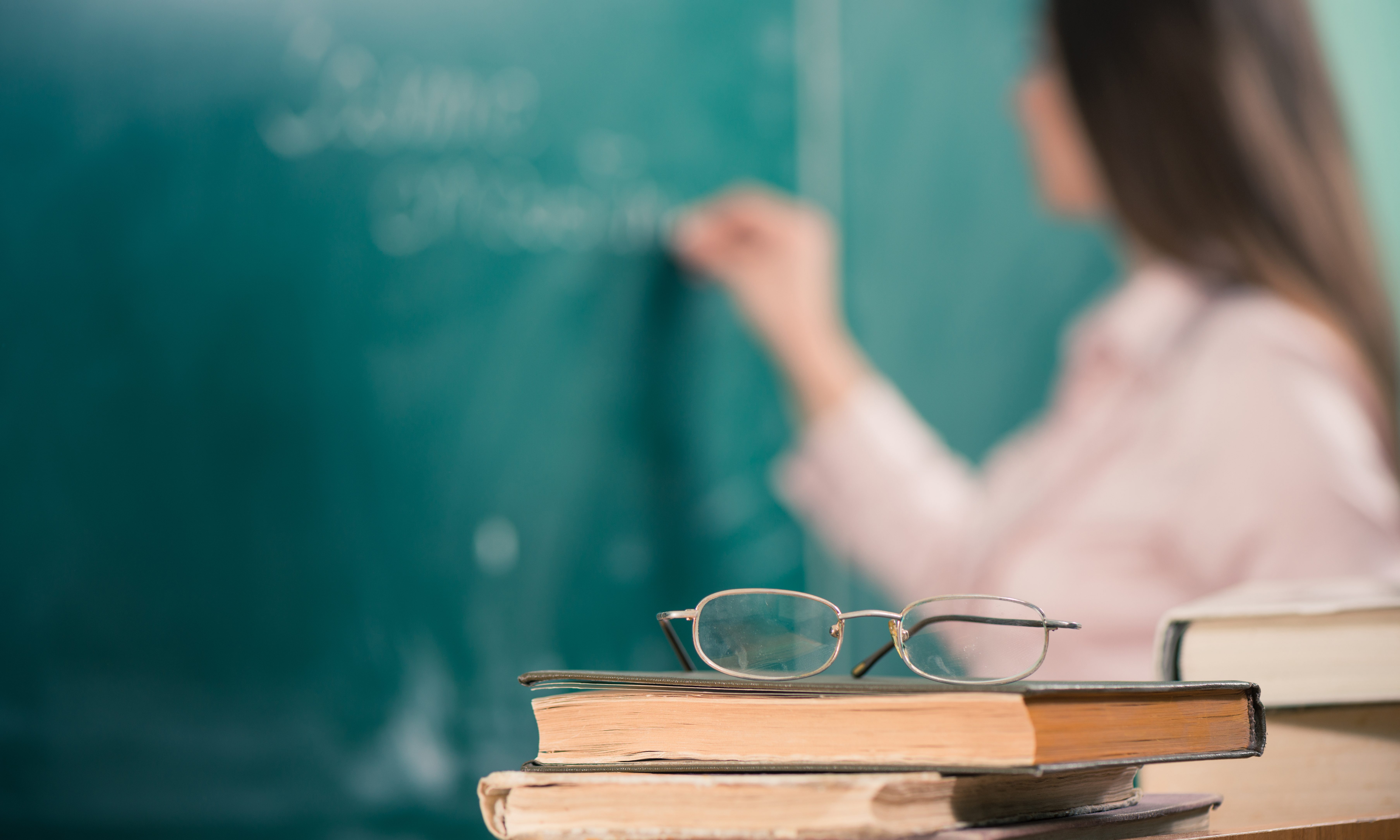 Terrified. Confused. Frustrated. Those are the terms teachers — both fulltime and substitute teachers — from across Alabama used to describe how they feel about schools reopening in about a month in this state. 
Over the course of the last week, I have spoken to dozens of teachers, principals, administrators and employees from school systems around the state. On Sunday, I used social media to solicit more comments, asking teachers and school employees if they have been provided specifics about the upcoming school year and how they're expected to handle students and staff testing positive for COVID-19. 
Their answers were eye-opening and infuriating. 
Because it was obvious that the federal Department of Education — at the urging of the White House — and the Alabama State Department of Education — at the urging of the feds — are seemingly willing to march thousands of students, teachers and staff into school buildings and tightly-packed rooms in the middle of a pandemic without a plan to protect any of them. 
Not even a little bit. 
Among the shocking pieces of information provided by teachers and employees, these stood out: 
There is no plan to screen students, teachers or staff prior to school starting. 

There is no statewide plan for quarantining students, teachers or staff should someone at a school test positive. 

There will be no requirement that students wear masks. 

There is no statewide plan to contact trace any positive student, teacher or staff member. 

Teachers don't know if they'll be required to quarantine if they come in contact with a coronavirus-positive student or employee, and they don't know if a quarantine will eat into their leave days. 

No one knows if there will be mandatory testing of students if another student in class tests positive, or who will pay for such tests. 

There is currently no plan in place to address the very obvious teacher shortage that is about to strike Alabama schools. 
Among all of those problems — and all of the unknowns that will go into them — a teacher shortage is probably the most certain, and possibly even the most important. 
Because Alabama had a big problem with getting enough teachers to fill its classrooms prior to the current pandemic. Now, as we near a ridiculously-early start date, and teachers across the state begin to realize that there simply is no plan in place to protect them, hundreds are weighing their options. 
And the mass exodus could be staggering. 
Which, honestly, shouldn't be surprising. Even if there were a great plan in place, most teachers over the age of 60 would be on the fence about working during this pandemic. In Alabama, that's a decent percentage of the state's total number of teachers and a big percentage of substitute teachers. 
Now, add to that list all of the teachers who are at-risk or have underlying conditions that put them at greater risk should they contract COVID-19. 
Then add all of the teachers who can afford to either not work or who have other employment options. 
Now, add in ALSDE's complete and utter joke of a "roadmap" for reopening — which only served to scare the living hell out of most school employees — and you've got a serious mess. 
"I know for a fact that eight of my teachers are probably not coming back and it could be as high as 12," a principal of a school in Montgomery told me. "There aren't people to fill those spots and we'll be fighting with every other school in this city and surrounding area for substitutes."
That same story is playing out all over the state. 
Because teachers are scared to death. And the biggest reason they're scared to death is because they haven't seen any sort of real, aggressive plan from anyone. 
Instead, the instructions appear to be: Do all of the things you were doing before, and then add in socially distancing your students, monitoring them for COVID symptoms and trying not to become sick yourself. Oh, and also maybe help with checking kids' temps and quarantining them, since 300 or so of our state's schools don't have nurses. 
Would you go back to work in that environment if you had any other choice? 
There is, however, a glimmer of hope. But only a glimmer. 
Gov. Kay Ivey has apparently taken a liking to the Safely Opening Schools (SOS) plan that I talked about a couple of weeks ago. That's the plan from the school nurses association, which is backed by a bipartisan group of lawmakers, that would use CARES Act funds to put a nurse in every school and also build a stand-alone first aid/quarantine area for every school. It would also provide on-site testing and equipment to check the temps of students at a variety of different points. 
Ivey has invited several lawmakers to speak about the plan to the state Board of Education during Tuesday's work session. 
APR has also learned that the SOS plan is one of several being considered by the White House to be part of its recommendations to schools across the country. 
That plan isn't perfect, and it doesn't address all of the problems that teachers, students and staff will face every day. But it does take some burdens off teachers, and could help prevent flare-ups and outright hot spots. 
And maybe, just maybe, it'll ease some of the very real, very understandable fears.