Details challenges facing state judicial system
Staff Report
Senator Ward Updates Alabama Bar Association on First Year as President of Alabama Law Institute
From the Office of Senator Cam Ward
July 19, 2012 – Destin, FL – Senator Cam Ward spoke to The Alabama Bar Association's Annual Meeting in Destin, updating them on the progress and changes of The Alabama Law Institute during his first year as President. Ward, the Senate Judiciary Committee Chairman previously spoke to the Uniform Law Conference in Nashville and Alabama Association for Justice annual meeting regarding the issues facing Alabama's legal system.
"It is an honor to serve as president of The Alabama Law Institute," Ward said. "Former Alabama Supreme Court Justice and United States Senator Howell Heflin was the first president, and I only hope I can live up to such a task. I believe we have made some steps to putting ALI on track to continue it's mission into the 21st Century."
Ward announced, "there is a lot of good work being done in our courts, but we face one of the greatest threats to our state Judiciary in a generation. The shortfall in the State General Fund Budget threatens to cripple the court system in this state. A further reduction in funding will deny many people in this state their constitutional right to justice as well as adequate due process of law. As attorneys we have a moral obligation to fight for adequate access to justice."
Ward also highlighted several changes in the operation of ALI, including a presence in the Alabama Statehouse, which will better allow the Institute to provide legal analysis and counsel to state lawmakers. It will also save the state thousands of dollars a year. They maintain a presence at The University of Alabama as well, where a more than 40-year partnership has helped accomplish its core purpose of systematic code revision.
The Bar association was also told of several bills passed during the 2012 Regular Session of the Alabama Legislature which were pushed by ALI, including bills detailing the application of foreign laws, conforming to national IRS standards, and the merger of corporations. All of these laws make Alabama law clearer, and more uniform with national standards, lessening the legal burden on businesses, and helping to get Alabamians back to work.
"We worked hard to make sure the institute sponsored smart and honest laws that streamlined The Alabama Code," Ward said. "One of my goals as president is providing Alabama's citizens with the best legal protections we can, while lessening the burden on business – allowing our citizens to get back to work."
The Alabama Law Institute has also instituted a legal intern program, providing committees with legal analysts from The University of Alabama Law School, Cumberland Law School at Samford University and Jones Law School at Faulkner University, giving senior level law students needed experience while keeping the Legislature from having to hire yet more employees.
ALI staff is also working revisions to the Alabama Probate Judges' Handbook and the Alabama County Commissioners' Handbook, and conducting education seminars for officials and lawyers throughout the state to ensure the legislation passed this session is implemented effectively and efficiently.
"I'm so proud of our staff, and what we have been able to do to modernize the Alabama Law Institute's purpose, and I look forward to continuing my role as a leader on legal issues for our state," Ward said.
The Alabama Law Institute was created in 1967 and began operations in 1969, with a state purpose to clarify and simplify the laws of Alabama, to revise laws that are out-of-date and to fill in gaps in the law where there exists legal confusion. The membership of the Alabama Law Institute is limited to a maximum of 150 members of the Alabama State Bar Association who are elected for fixed terms, the judges of the Alabama Supreme Court, courts of appeals, and circuit courts, federal judges domiciled in Alabama, full-time law faculty members of Cumberland Law School and the University of Alabama School of Law, all members of the Institute Council and all lawyer members of the Legislature, who are licensed to practice in Alabama. The governing body of the Institute is the Institute Council composed of six practicing attorneys from each congressional district as well as representatives from the appellate courts, Attorney General's office, Alabama State Bar Association, law schools, Legislature, and the Governor's office.
Governor declares state of emergency ahead of Tropical Storm Zeta
Zeta is currently a tropical storm over the Gulf of Mexico, but it is predicted to make landfall as a category one hurricane.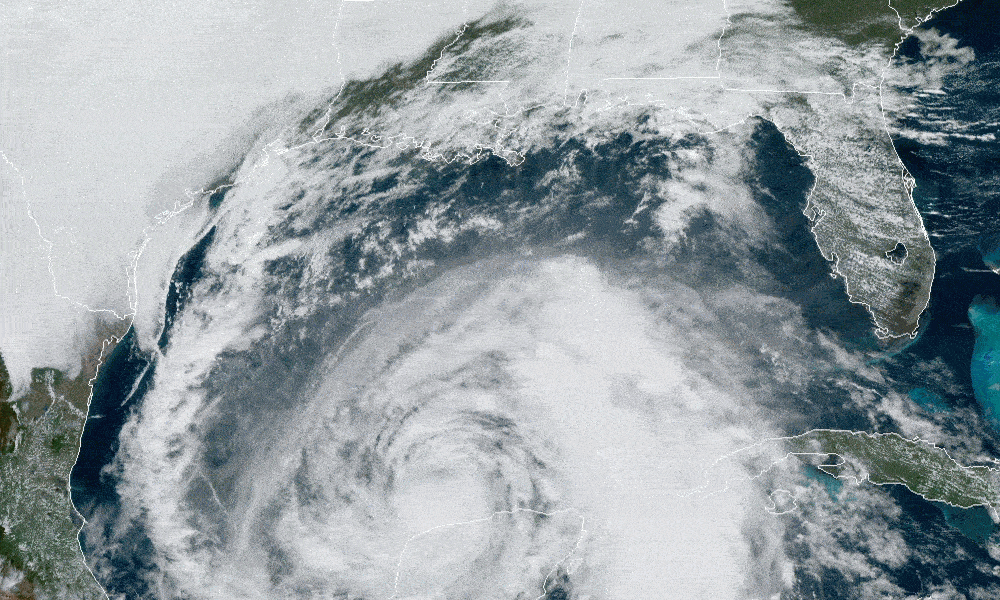 Alabama Gov. Kay Ivey on Tuesday issued a state of emergency as Tropical Storm Zeta approaches the Gulf Coast.
"Ahead of Tropical Storm Zeta's anticipated landfall Wednesday evening as a Category 1 hurricane, I am issuing a state of emergency effective today at 4:00 p.m.," Ivey said. "While this storm is not expected to have an impact as large as storms we've seen move through the Gulf earlier this year, we want to be in the best place possible to respond to anticipated rain, storm surge and mass power outage. I encourage everyone to remain weather aware and tuned in to their trusted news source as this storm could shift direction or change intensity. We continue to track the path of this storm and will stay in touch with the people of Alabama with any updates."
Zeta is currently a tropical storm over the Gulf of Mexico, but it is predicted to make landfall as a category one hurricane. The National Hurricane Center is predicting Zeta to make landfall in Mississippi on Wednesday and then proceed toward Alabama, but these storms can and do move.
A more easterly track could prove devastating to the Alabama Gulf Coast as was the case with Hurricane Sally, which shifted course in September, hitting Alabama, though Zeta is expected to be weaker than Sally at landfall.
The storm surge from the Mississippi-Alabama border to Dauphin Island is forecast to be 5 to 8 feet. Mobile Bay to the Alabama-Florida border is expected to have 3 to 5 feet of storm surge and from the border to Navarre, Florida, could experience 2 to 4 feet of storm surge.
Hurricane force winds are a possibility with this storm. Tropical force winds are expected to be an issue for Southern Mississippi and Alabama well inland. There is expected to be heavy rainfall across the state Wednesday night into Thursday morning.
The Baldwin County Emergency Management Agency announced that sandbags are available inside the county commission office at Robertsdale Central Annex (22251 Palmer Street) until 4:30 p.m. Tuesday and from 8 a.m. until 4:30 p.m. Wednesday or while they last.
Bring any help and shovels you will need. There is a limit of just 25 bags per person. Alabama's coastal counties are currently under a Tropical Storm Warning, a Storm Surge Warning for Mobile County and a High Rip Current and High Surf Warning.
Congressman Bradley Byrne said, "I just finished up briefings from Alabama EMA, FEMA, and the National Hurricane Center regarding #Zeta. We should not take this storm lightly and should start making preparations right away. After sundown Wednesday, I'd encourage everyone in Southwest Alabama to stay home and off the roads until sunrise Thursday. This storm will have impacts as far north as Montgomery, so those in Washington, Clarke, and Monroe counties will see tropical storm force winds and heavy rain. I'd encourage everyone to charge their phones and other necessary electronics. If you have an emergency during the storm, call 911 and do not try to drive."
Coastal Alabama is still in the process of recovering from Hurricane Sally which hit the state on Sept. 15.