API Speaks to Red Mountain Republicans
By Brandon Moseley
Alabama Political Reporter
The Red Mountain Republicans met at Salvatore's in Mountain Brook on Monday night.  The Speaker at the event was  Gary Palmer, President of the Alabama Policy Institute (API).  According to Palmer, API is Alabama's version of the conservative Heritage Foundation.
Palmer said that API is not opposed to any borrowing from the trust fund; but that they are for paying the money back to the trust fund if it is borrowed and any borrowing should be conditioned upon the state dealing with fundamental reform on how the state operates its current budget.  Palmer says that the Constitutional Amendment being proposed on September 18th does not meet either of those criteria so conservatives should vote against passage of the amendment. The proposed constitutional amendment would raid $437 million from the Alabama's Trust Fund for three years so that the state can pay for Alabama General Fund spending for the next three years.
Palmer said that there are other things the state can do to reform its spending other than raiding the trust fund.  Palmer said that he was appointed to a commission for reforming Alabama state government by Governor Robert Bentley.  Palmer says that they identified 500 properties which the state owns which they are not using and another 2,400 pieces of property which the state owns that could potentially be downsized by a legislature which was more committed to downsizing state government.  He said the state even owned two (now closed) bait shops.  None of the Commission's recommendations were implemented.  Instead of rightsizing and reforming state government the state legislature passed a budget based on raiding the state's trust fund.
Another example that Pres. Palmer cited of state government wasting tax dollars is that state agencies pay a per diem rate for employees who are traveling on state business.  Most private sector employees only get reimbursed on their actual expenses and never rack up any per diem money.   Palmer also pointed out examples of technologically obsolete offices that still fill out time sheets and then use state troopers to drive the time sheets to Montgomery.  Technology like time clocks could save taxpayers millions of dollars Palmer said.
Palmer pointed out that Alabama Medicaid squanders tens of millions annually because the program doesn't have an assisted living option for seniors who have become wards of the state in their retirement years.  Only Alabama and Kentucky do not have an assisted living option.  Instead Alabama pays for more costly nursing home care.  Over 60% of seniors in Alabama nursing homes have become so impoverished that their families have turned over responsibility for their care to the state of Alabama.  Palmer suggested that an assisted living option would be just one way that the state could find saving in the Alabama Medicaid budget.  The state of Alabama's share of the Medicaid budget is expected to cost state taxpayers $604 million next year.  An assisted living option instead of warehousing poor Alabama seniors in nursing homes for the sunset years could save Alabama Medicaid $40-50 million a year according to Palmer and API.
Palmer was also critical of the Alabama state employees' pension fund.  Palmer pointed out that RSA head Dr. Bronner has invested over 30% of RSA's money into nonpublic assets like golf courses, newspapers, and TV stations so it is difficult (if not impossible) to accurately value the real worth of the pension fund.  Where Dr. Bronner estimates that his assets will generate an 8% annual return per year, Palmer thinks that rate of return is too high given the poor returns the fund has produced in the last decade.  This means that state taxpayers are on the hook for several $billion more in unfunded liabilities to pay for state pensioners than the numbers that Dr. Bronner and Mark Reynolds gave the state legislature.  Palmer says that the state should offer early retirement packages to state employees that are within five years of retirement.  If just 1750 of the ~11,000 such employees take the buyout that could save taxpayers $95 million a year.  Palmer said that there are already more state retirees drawing state pensions than there are current state employees paying into the plan.  He believes that the state should switch from a defined benefit pension plan to a hybrid plan like 401ks. 
Palmer also lamented the failure of charter schools during the last legislative session. Palmer said, "The AEA flat out lied about it (charter schools) and the school superintendents were off base on it."  "We were targeting failing schools."  Palmer says schools like Woodlawn HS in the City of Birmingham have a graduate rate as low as 33%.  "That is who we want to focus on."  "If we can just reduce the male drop out rate alone in Alabama by 5% it will save the state $125 million a year."  Palmer said that whole sections of Birmingham are boarded up because of the crime and the horrible schools and that will only continue if Alabama does not improve the performance of its school systems.  API has studied the other 41 states that have charter schools and Palmer believes that Alabama can learn from those state's successes and from their mistakes.
Palmer said, "It is inexcusable for a Republican supermajority to surrender on this issue (charter schools).  We are better than this."  "I got farther with the Democrats than I got with the Republican supermajority.  What we are lacking on this is leadership.  People are afraid to stand and fight."  Pres. Palmer said that both caucuses leadership needs to get together.  Speaking bluntly Palmer said, "Some guys in the upper chamber are not Republicans.  We need to tell a couple of them to go back to where they came from," (referring to Republican State Senators who vote with AEA and not with the Republican Caucus).
API President Gary Palmer said that after the 2014 election, Republicans could end up with 25 State Senators and 72 state representatives but he warned, "I don't think the party leadership and the Governor understand how angry the grassroots are."  Palmer warned that that grassroots anger on conservative issues like state spending and charter schools could lead to primary battles in Republican districts.  "I am very scared that the AEA will bring their candidates into the primaries."
Palmer said, "I think we ought to have a full public discussion on the (September 18th) CA." "We need to talk about what this is and need to talk about all the other things that we can do."  Palmer said that the language used on the ballot is "ridiculous" and is purposely designed to mislead voters about what will happen if they vote "No" on September 18th as he believes that they should do.
Palmer said that what the state needs most is leadership.  "People will rally too fighters" and cited Wisconsin Governor Scott Walker as an example.
Governor announces auto supplier IAC plans Alabama expansion
IAC is committing $34.3 million in new capital investment to expand its new manufacturing facility located in Tuscaloosa County.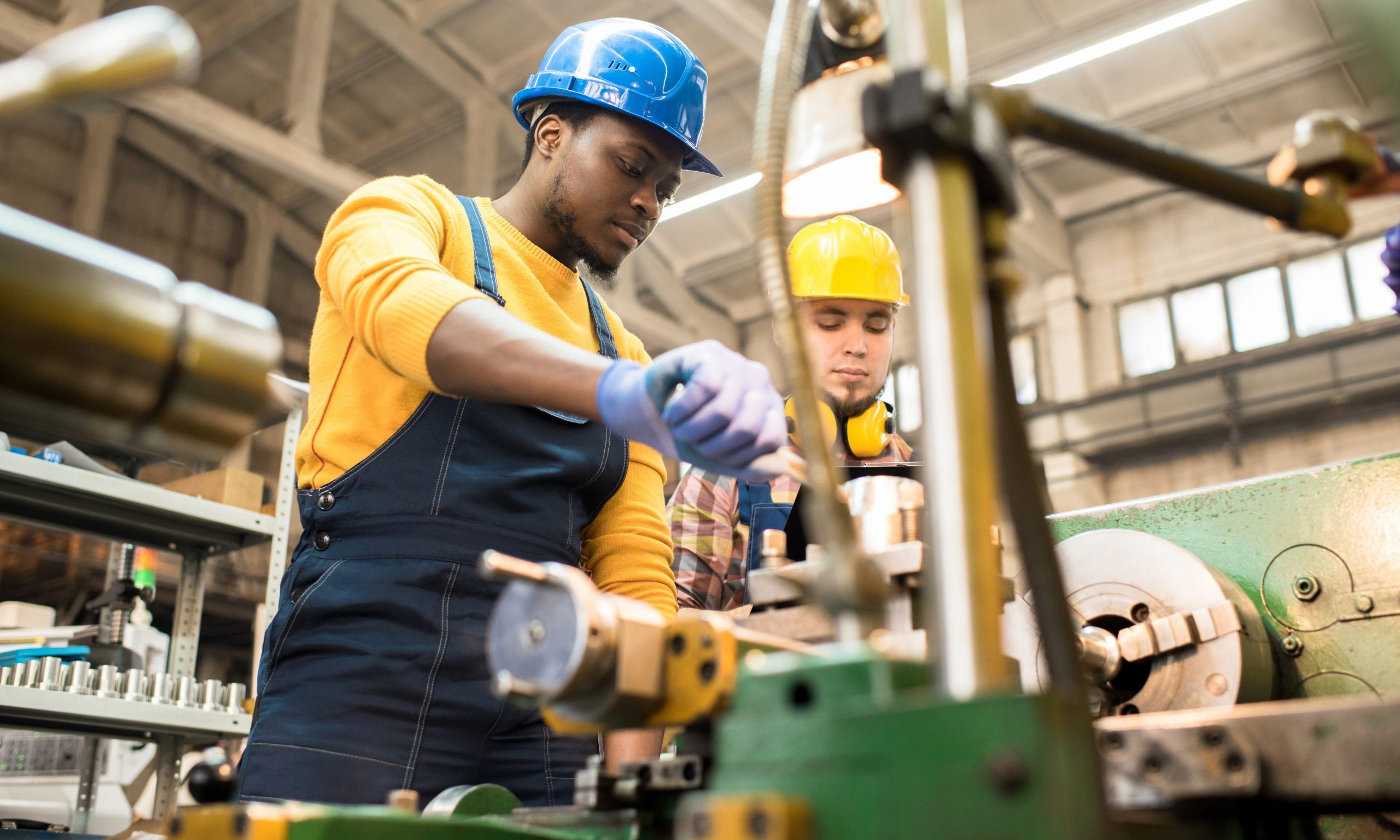 Gov. Kay Ivey announced Monday that International Automotive Components Group North America Inc. plans to invest over $55.9 million in expansion projects that will create 182 jobs at two Alabama facilities.
"International Automotive Components is a leading global auto supplier, and I am pleased that this world-class company is growing significantly in Alabama and creating good jobs in Cottondale and Anniston," Ivey said. "IAC's growth plans show that Alabama's dynamic auto industry continues to expand despite today's challenging environment."
Nick Skwiat is the executive vice president and president of IAC North America.
"Alabama was the logical choice due to its skilled workforce and proximity to the customer," Skwiat said. "We are excited to see the continued growth of the automotive industry in Alabama and we plan to grow right along with it. We thank the Governor and Secretary Canfield for their leadership in this sector."
IAC is committing $34.3 million in new capital investment to expand its new manufacturing facility located in Tuscaloosa County. This facility will produce door panels and overhead systems for original equipment manufacturers. That project will create 119 jobs at the production site in Cottondale.
IAC also plans to invest $21.6 million at its manufacturing facility located in the former Fort McClellan in Anniston. That East Alabama project will create another 63 jobs.
This project builds on a milestone 2014 expansion that doubled the size of the Calhoun County facility. There IAC manufactures automotive interior components and systems. Key components produced at the Anniston plant include door panels, trim systems and instrument panels for original equipment manufacturers.
IAC Group is a leading global supplier of innovative and sustainable instrument panels, consoles, door panels, overhead systems, bumper fascias and exterior ornamentation for original equipment manufacturers.
IAC is headquartered in Luxembourg and has more than 18,000 employees at 67 locations in 17 countries. The company operates manufacturing facilities in eight U.S. states.
"With operations around the globe, IAC is the kind of high-performance company that we want in Alabama's auto supply chain to help fuel sustainable growth," said Alabama Commerce Secretary Greg Canfield. "We look forward to working with IAC and facilitating its future growth in this strategic industrial sector."
Danielle Winningham is the executive director of the Tuscaloosa County Industrial Development Authority.
"International Automotive Components is a valued part of Tuscaloosa County's automotive sector," Winningham said. "We are grateful for IAC's investment in our community and the career opportunities available to our area workforce as a result of their investment."
"The City of Anniston is excited that IAC has made the decision to expand here. I have enjoyed working with the leadership at IAC, the Calhoun County EDC, and the state of Alabama to get this project finalized," said Anniston Mayor Jack Draper. "This is even further evidence that Anniston is indeed open for business."
Only Michigan has more automobile manufacturing jobs than the state of Alabama. Honda, Mercedes, Hyundai, Polaris, Toyota and soon Mazda all have major automobile assembly plants in the state of Alabama.