Mack Butler Is Drawing Support from Much of Alabama's Republican Leadership in HD 30 Special Election
By Brandon Moseley
Alabama Political Reporter
On Friday the Mack Butler campaign announced in a written statement that they have already amassed numerous endorsements in the Special Election to replace Representative Blaine Galliher in House District 30. Perhaps the biggest of these is the endorsement of popular U.S. Senator Jeff Sessions (R) from Alabama.
Following the announcement that he had received the endorsement of Senator Sessions, Butler remarked, "I am truly honored by Senator Sessions' endorsement of my campaign. He is a conservative stalwart and great representative of Alabama values. I look forward to doing my part to stand with Senator Sessions to fight the current overreach of the federal government and work to create jobs and improve the economy in Alabama."
The Rainbow City businessman and longtime Etowah County School Board Member is seeking the vacancy created by the Governor's appointment of former HD 30 Representative Blaine Galliher to be his Legislative Director.
Alabama Commissioner of Agriculture and Industries John McMillan said on Facebook, "My good friend, Mack Butler is running for Blaine Galliher's state house of representatives seat in Etowah County. I wish him well."
The growing list of recent endorsements of the Butler Campaign include: Congressman Robert Aderholt, Public Service Commissioner Terry Dunn, State Senator Phil Williams, State Representative Becky Nordgren, State Board of Education Member Mary Scott Hunter, Etowah County Sheriff Todd Entrekin, Etowah County Commissioner Tim Choate, Etowah County Commissioner Larry Payne, and Etowah County Commissioner Joey Statum
House District 30 includes Rainbow City, Southside, Glencoe, Gallant, Sardis City, and Altoona in Etowah; as well as Steele, Ashville, Ragland, and Shoal Creek in St. Clair County.
The Republican and Democratic Primaries for the Special Election will be held on October 23 and if necessary the party runoffi election will be held on December 11th. If there is no party runoff the special Election will be on December 11th. If however a runoff is necessary, the special election will then be on January 29th, 2013.
Mr Butler talked to 'The Alabama Political Reporter' following Gov. Bentley's announcement of the Special Election. Mr. Butler said, "I plan to take my 10 years on the Etowah County Board of Education overseeing an 80 Million dollar Budget, 1100 Employees, which is the 3rd Largest Employer in Etowah County, plus my over 27 years as a small business owner to the State House representing State House District 30."
Mr. Butler has been in business at Butler Electric for 27 years and he also has been developing real estate with Butler Properties for ten years. Mr. Butler has relationships across Alabama and House District 30 from his being a past Chairman of the Etowah County Republican Party.
Mr. Butler said that while he has been on the Etowah County School Board they have had to deal with several prorations and has had to make numerous budget cuts. When faced with these challenges Mr. Butler said, "We have taken the ball and run with it." Mr. Butler said that he planned to take that experience to Montgomery where he plans to identify places where cuts can be made so that the state can function on the income that it has.
Butler said, "I want to see economic recovery." Butler complained that career tech centers are under-utilized. He credited the skills he learned at the career tech center with his own success. Butler said that the state's school systems need to get kids, college or career ready. We need to teach people to be career ready so that they can succeed in life and become taxpayers rather than becoming reliant on state assistance. Mr. Butler told the Alabama Political Reporter that he is confident that Alabama's best days are ahead of us.
To run in the House District 30 special election you must file the appropriate work with the Alabama Republican or Democratic Parties by August 24th. The Conservative Party of Alabama is actively seeking to recruit a candidate to run for the Alabama House seat.
Governor declares state of emergency ahead of Tropical Storm Zeta
Zeta is currently a tropical storm over the Gulf of Mexico, but it is predicted to make landfall as a category one hurricane.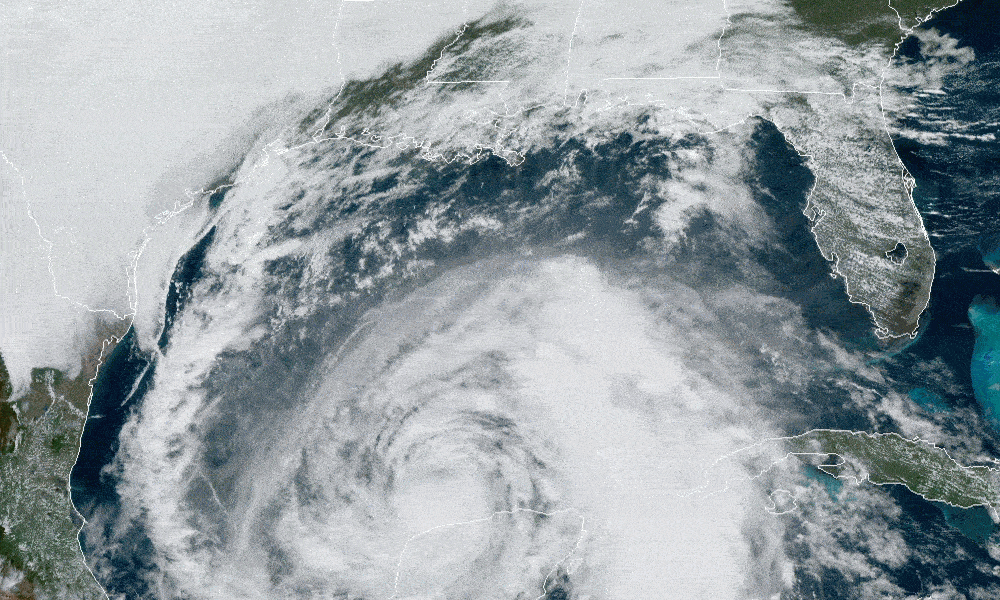 Alabama Gov. Kay Ivey on Tuesday issued a state of emergency as Tropical Storm Zeta approaches the Gulf Coast.
"Ahead of Tropical Storm Zeta's anticipated landfall Wednesday evening as a Category 1 hurricane, I am issuing a state of emergency effective today at 4:00 p.m.," Ivey said. "While this storm is not expected to have an impact as large as storms we've seen move through the Gulf earlier this year, we want to be in the best place possible to respond to anticipated rain, storm surge and mass power outage. I encourage everyone to remain weather aware and tuned in to their trusted news source as this storm could shift direction or change intensity. We continue to track the path of this storm and will stay in touch with the people of Alabama with any updates."
Zeta is currently a tropical storm over the Gulf of Mexico, but it is predicted to make landfall as a category one hurricane. The National Hurricane Center is predicting Zeta to make landfall in Mississippi on Wednesday and then proceed toward Alabama, but these storms can and do move.
A more easterly track could prove devastating to the Alabama Gulf Coast as was the case with Hurricane Sally, which shifted course in September, hitting Alabama, though Zeta is expected to be weaker than Sally at landfall.
The storm surge from the Mississippi-Alabama border to Dauphin Island is forecast to be 5 to 8 feet. Mobile Bay to the Alabama-Florida border is expected to have 3 to 5 feet of storm surge and from the border to Navarre, Florida, could experience 2 to 4 feet of storm surge.
Hurricane force winds are a possibility with this storm. Tropical force winds are expected to be an issue for Southern Mississippi and Alabama well inland. There is expected to be heavy rainfall across the state Wednesday night into Thursday morning.
The Baldwin County Emergency Management Agency announced that sandbags are available inside the county commission office at Robertsdale Central Annex (22251 Palmer Street) until 4:30 p.m. Tuesday and from 8 a.m. until 4:30 p.m. Wednesday or while they last.
Bring any help and shovels you will need. There is a limit of just 25 bags per person. Alabama's coastal counties are currently under a Tropical Storm Warning, a Storm Surge Warning for Mobile County and a High Rip Current and High Surf Warning.
Congressman Bradley Byrne said, "I just finished up briefings from Alabama EMA, FEMA, and the National Hurricane Center regarding #Zeta. We should not take this storm lightly and should start making preparations right away. After sundown Wednesday, I'd encourage everyone in Southwest Alabama to stay home and off the roads until sunrise Thursday. This storm will have impacts as far north as Montgomery, so those in Washington, Clarke, and Monroe counties will see tropical storm force winds and heavy rain. I'd encourage everyone to charge their phones and other necessary electronics. If you have an emergency during the storm, call 911 and do not try to drive."
Coastal Alabama is still in the process of recovering from Hurricane Sally which hit the state on Sept. 15.