Armistead to Kennedy: Are you going to abide by the law?
From the Office of Bill Armistead, the Chairman of the Alabama Republican Party
BIRMINGHAM, Ala. – In light of increased speculation that Alabama Democratic Party officials are attempting to remove Harry Lyon, the Democratic nominee for Chief Justice, from the ballot, Bill Armistead, the Chairman of the Alabama Republican Party issued the following statement:
"On August 7, 2012, a complaint was filed with Democratic Party Chairman, Judge Mark Kennedy, asking that Harry Lyon, the Democratic nominee for Chief Justice, be removed from the ballot.  The complaint was filed by a Huntsville woman, Sherry Broyles, saying that Lyon is not in compliance with Fair Campaign Practice Act regulations and therefore is ineligible to be the Democratic Party's nominee for Chief Justice because he had not filed a financial disclosure report with the Secretary of State.
"Within hours of the complaint being made public, Judge Kennedy issued a statement saying he was looking into these serious allegations.  To quote Judge Kennedy 'The law is the law and it is important, in our judicial races above all others, that our candidates respect and follow it.'  Well Judge Kennedy, I agree, the law is the law.  And I find it hard to believe that a former Justice of the Alabama Supreme Court is unaware of several Attorney General Opinions, with the most recent being issued earlier this year that states, "A candidate is not required to file pre-election financial disclosure reports until he or she has reached the threshold amount for campaign contributions or expenditures with a view toward influencing the outcome of an election".  This rule has also clearly been confirmed by the Alabama Bar in its training sessions for candidates. (See http://www.alabar.org/sections/elections_ethics_government/Al-CampaignFinanceLawUpdate.pdf) The threshold in this case of a statewide race was $25,000.  Harry Lyon has publicly stated that he has not reached the threshold, having only raised $500 and $250 of that was a loan from himself; therefore he is not required to file disclosure reports.
"If the Alabama Democratic Party is considering removing Harry Lyon from the ballot when they know full well that Mr. Lyon is not in violation of the FCPA regulations, they would be wise to remember what happened in 1986, the last time the Alabama Democratic Party tried to overstep their authority and had to sit back and watch as Alabama voters voiced their disgust with backroom shenanigans.  During that election former Attorney General Charlie Graddick received the most votes in the Democrat run off for Governor, but the Democrat State Committee removed Graddick from the ballot and replaced him with former Lt. Governor Bill Baxley. That resulted in the election of the first Republican Governor in Alabama in over 100 years.
"I hope Judge Kennedy is prepared to explain to the Alabama press and more importantly Alabama voters why he is willing to toss out a legitimate candidate on bogus charges when the facts and evidence are against him.
"Judge, I agree with you, the law is the law.  Are you going to abide by it?"
Governor declares state of emergency ahead of Tropical Storm Zeta
Zeta is currently a tropical storm over the Gulf of Mexico, but it is predicted to make landfall as a category one hurricane.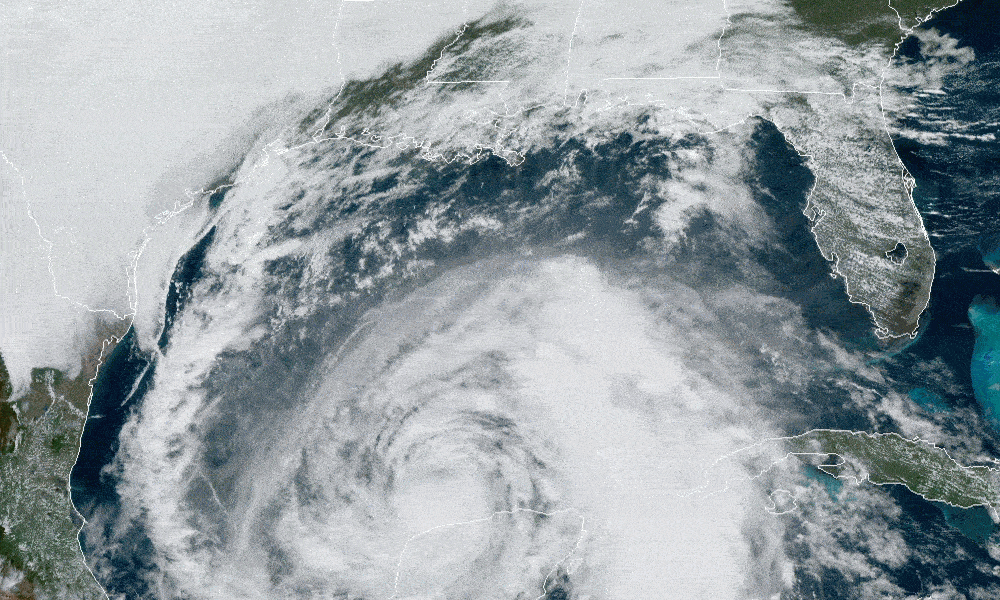 Alabama Gov. Kay Ivey on Tuesday issued a state of emergency as Tropical Storm Zeta approaches the Gulf Coast.
"Ahead of Tropical Storm Zeta's anticipated landfall Wednesday evening as a Category 1 hurricane, I am issuing a state of emergency effective today at 4:00 p.m.," Ivey said. "While this storm is not expected to have an impact as large as storms we've seen move through the Gulf earlier this year, we want to be in the best place possible to respond to anticipated rain, storm surge and mass power outage. I encourage everyone to remain weather aware and tuned in to their trusted news source as this storm could shift direction or change intensity. We continue to track the path of this storm and will stay in touch with the people of Alabama with any updates."
Zeta is currently a tropical storm over the Gulf of Mexico, but it is predicted to make landfall as a category one hurricane. The National Hurricane Center is predicting Zeta to make landfall in Mississippi on Wednesday and then proceed toward Alabama, but these storms can and do move.
A more easterly track could prove devastating to the Alabama Gulf Coast as was the case with Hurricane Sally, which shifted course in September, hitting Alabama, though Zeta is expected to be weaker than Sally at landfall.
The storm surge from the Mississippi-Alabama border to Dauphin Island is forecast to be 5 to 8 feet. Mobile Bay to the Alabama-Florida border is expected to have 3 to 5 feet of storm surge and from the border to Navarre, Florida, could experience 2 to 4 feet of storm surge.
Hurricane force winds are a possibility with this storm. Tropical force winds are expected to be an issue for Southern Mississippi and Alabama well inland. There is expected to be heavy rainfall across the state Wednesday night into Thursday morning.
The Baldwin County Emergency Management Agency announced that sandbags are available inside the county commission office at Robertsdale Central Annex (22251 Palmer Street) until 4:30 p.m. Tuesday and from 8 a.m. until 4:30 p.m. Wednesday or while they last.
Bring any help and shovels you will need. There is a limit of just 25 bags per person. Alabama's coastal counties are currently under a Tropical Storm Warning, a Storm Surge Warning for Mobile County and a High Rip Current and High Surf Warning.
Congressman Bradley Byrne said, "I just finished up briefings from Alabama EMA, FEMA, and the National Hurricane Center regarding #Zeta. We should not take this storm lightly and should start making preparations right away. After sundown Wednesday, I'd encourage everyone in Southwest Alabama to stay home and off the roads until sunrise Thursday. This storm will have impacts as far north as Montgomery, so those in Washington, Clarke, and Monroe counties will see tropical storm force winds and heavy rain. I'd encourage everyone to charge their phones and other necessary electronics. If you have an emergency during the storm, call 911 and do not try to drive."
Coastal Alabama is still in the process of recovering from Hurricane Sally which hit the state on Sept. 15.