Interior Secretary Salazar Reports that America's Hunters and Fisherman Are Increasing
By Brandon Moseley
Alabama Political Reporter
The number of Americans who participate in hunting and fishing for recreation has been decreasing for decades as America has grown increasingly more urbanized. The Department of the Interior released a report on Wednesday showing that that trend has significantly reversed.
U.S. Secretary of the Interior Ken Salazar said, "Seeing more people fishing, hunting, and getting outdoors is great news for America's economy and conservation heritage. Outdoor recreation and tourism are huge economic engines for local communities and the country, so it is vital that we continue to support policies and investments that help Americans get outside, learn to fish, or go hunting. That is why, through President Obama's America's Great Outdoors initiative, we have been focused on helping Americans rediscover the joys of casting a line, passing along family hunting traditions, and protecting the places they love."
The U.S. Fish and Wildlife Service's (USFWS) 2011 National Survey of Fishing, Hunting, and Wildlife-Associated Recreation reported that the number of hunters nationwide increased by 9% and the number of anglers has grown by 11% since USFWS did their last report in 2006.
The report said that almost 38% of all Americans participated in some sort of wildlife-related recreation during 2011. That is an increase of 2.6 million participants from the previous survey in 2006. The nation's hunters and sport fishermen spent $145 billion on gear, trips and purchases including licenses, tags, land leasing and land ownership in 2011. This total equals 1% of the nation's gross domestic product.
During 2011, 13.7 million people went hunting. Hunters spent $34 billion according to the USFWS. The average hunter spent $2,484 on hunting related activities in 2011. Over 33 million people went fishing in 2011. The average angler spent $1,262 on fishing related activities during 2011. According to the USFWS report 71 million people were involved in wildlife watching during 2011. Wildlife watchers spent $55 billion on their activities.
USFWS Director Dan Ashe said, "The Fish and Wildlife Service is dedicated to connecting people and families with nature. We look forward to continuing to work with the States, non-governmental organizations, and additional partners to help keep recreational fishing, hunting, and wildlife watching going strong for people across America's great outdoors."
The report was generated by the U.S. Census Bureau interviewing 48,627 households. The Census Bureau used the sample to identify the hunters, the anglers, and the wildlife watchers. The surveys were done with both computer-assisted telephone interviews and in-person interviews.
State by state numbers will be released in a followup report.
Jefferson County health officer, UAB head say COVID-19 numbers are improving but flu season is near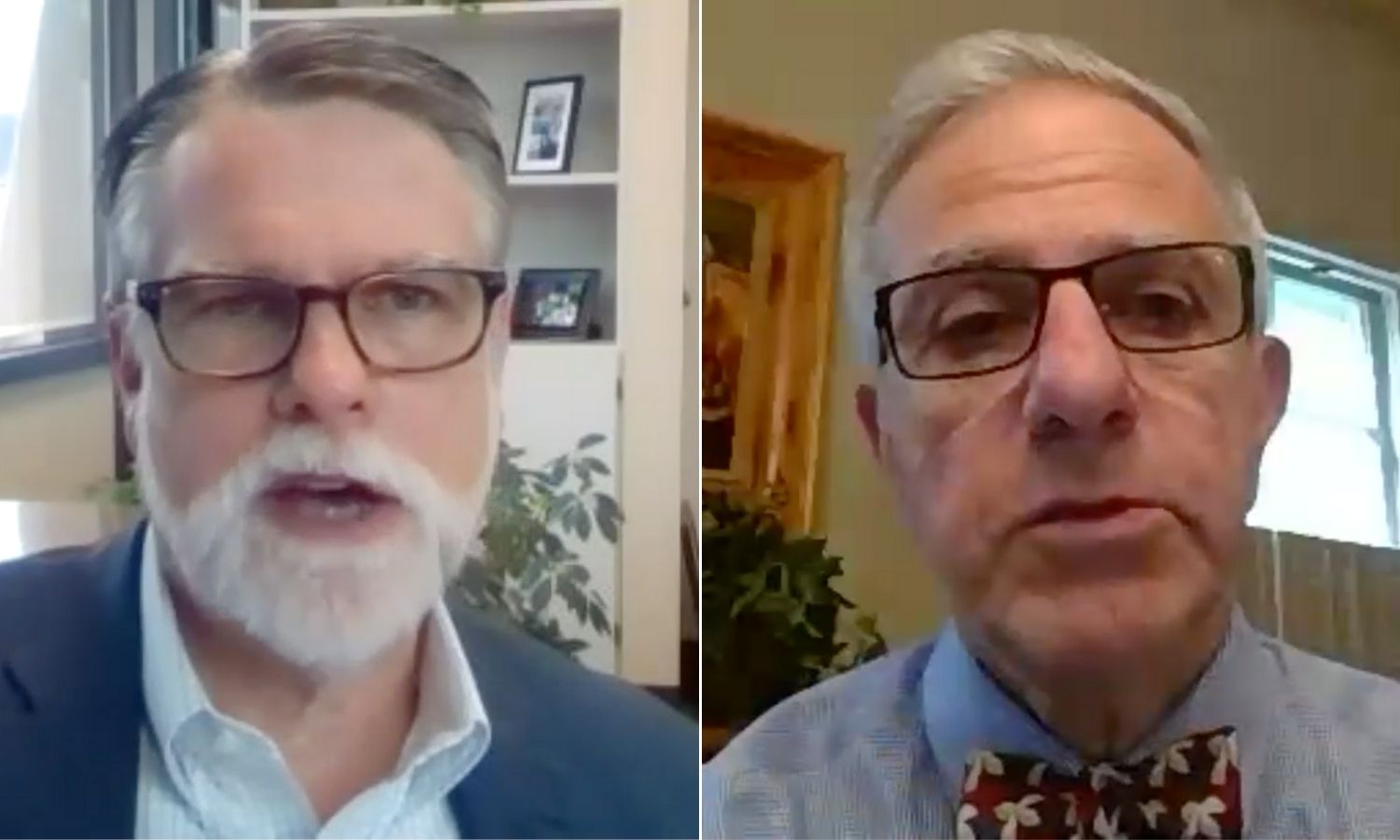 Jefferson County Health Officer Dr. Mark Wilson said Friday that the county's COVID-19 numbers are improving, but with schools reopening and flu season approaching, it's critical for the public to continue wearing face masks and practicing social distancing. 
Wilson and Will Ferniany, the CEO of the UAB Health System, held a press briefing on Friday to discuss the state of coronavirus and what's being done to mitigate the disease that has killed 1,825 people in Alabama and infected 102,196.
In the last few weeks, the number of new daily COVID-19 cases and the percent of tests that are positive in Jefferson County has begun to decline, Wilson told reporters, but he put that decline into perspective. 
"Keep in mind though that this is a slight improvement from being at a pretty bad place with really high numbers, so we still have a long way to go," Wilson said. 
There have been 13,682 confirmed coronavirus cases and 262 deaths in Jefferson County as of Friday, and 939 cases were added within the last week. The county's seven-day average of new daily cases fell from its peak of 295 on July 18 to 156 on Thursday.
Wilson said there is good evidence that the county's face covering order is making a difference in the spread of the disease, and that he thanks the public for making that difference, and asked that they keep doing so. 
"We have four levels of surge," Ferniany said, referring to UAB Hospital's process of temporarily adding hospital bed capacity for COVID-19 patients by removing beds from other areas. "We're on level two capacity." 
Ferniany said the hospital is running at 90 percent capacity, which he said is a "very full hospital" and that between March and around July 20, the hospital was caring for between 60 and 70 coronavirus patients daily, and reached a peak of 130 patients a little more than a week ago. 
"Today we're at 97 patients in-house, and roughly 40 percent are in the ICU," Ferniany said. 
Ferniany said the hospital's ability to care for COVID-19 patients is now limited by the numbers of nurses and other staff, and that UAB is "down several hundred nurses" and burnout from long periods of caring for coronavirus patients is common. 
Both Ferniany and Wilson said they're very concerned about the upcoming flu season and the impact it could have on hospital capacity, as physicians continue to care for COVID-19 patients. 
"The 2018-2019 flu season was the worst flu season we have seen in 40 years, and we actually asked the governor back then to declare a state of emergency because our hospitals were full then with influenza," Wilson said. 
Wilson urged the public to get their annual flu shots once available on Sept. 1 to help prevent additional strain on hospitals statewide. Public health officials worry that the combination of flu and COVID-19 could be difficult to handle — both on a system-wide level and the level of an individual person.
"We have no reason to think that somebody can't get the flu and COVID-19 at the same time, which could be a deadly combination," Wilson said. 
Wilson said while he isn't certain what Gov. Kay Ivey may decide about the statewide mask order, but "in Jefferson County, it's very likely I'm going to be pushing to continue face coverings through the flu season," Wilson said.
Wilson in July advised school superintendents in Jefferson County that middle and high school students should attend school virtually only for the first nine weeks, a stronger recommendation than most superintendents elsewhere have received. 
Wilson told reporters Friday that his recommendation for virtual-only classes to start was done to keep kids, teachers, staff and families safe. 
"We're probably going to have some cases. It's inevitable, but what we want to do is everything we can as kids go back to school to reduce the spread within school so that schools can stay open." 
There are also preliminary plans for a new testing site for children as schools reopen, Wilson said, but those plans continue to be developed. 
Ferniany said UAB Hospital on Thursday got initial approval from the hospital's board to expand COVID-19 testing capacity. 
"Our goal is to try to expand it significantly by the end of December. We probably can't get it up faster than that, but this pandemic is not going away by the end of December so I think we will have a significant increase in our ability to have rapid tests in place by the end of this year," Ferniany said.