Appeals Court Blocks HB 56's School Requirements
Staff Report
Mixed ruling deals strong blow to state encroachment on federal immigration law
The U.S. 11th Circuit Court of Appeals dealt a severe blow to Alabama's anti-immigration law Monday, with a particularly stinging rebuke of provisions regarding K-12 schools. The decision came in two separate rulings on USA v. Alabama and HICA v. Alabama.
The law in question, known as HB 56 (or the Beason-Hammon Alabama Taxpayer and Citizen Protection Act), contains an array of measures designed to drive undocumented immigrants from Alabama, including the requirement that public schools collect data on the immigration status of new students. The court held that collecting such information "because we want to know" violates the Equal Protection Clause of the 14th Amendment, significantly interfering with the rights of Alabama children to a public education. The court also held that numerous portions of the law were unconstitutional efforts by the state to encroach on federal immigration policy.
The Alabama Legislature was able to dodge part of the legal challenge to the law's section prohibiting undocumented immigrants from attending postsecondary institutions. The court held that changes made by the Legislature in 2011 rendered the challenge moot. Although the court did not strike down sections allowing law enforcement officers to check people's immigration status, the door remains open for future civil rights litigation as this provision is enforced. Critics predict such status checks will inevitably involve racial profiling.
In other findings against the State of Alabama, the court struck down sections that create a misdemeanor for failure to carry required immigration documents (Section 10), that prohibit undocumented immigrants from applying for work (Section 11), that criminalize the harboring of immigrants (Section 13) and that invalidate contracts signed with undocumented immigrants (Section 27). Regarding the contracts provision, the court noted that "if every other state enacted similar legislation to overburden the lives of aliens, the immigration scheme would be turned on its head."
"Alabama's legislators let a Kansas politician use them as a guinea pig, and we paid the price in months of lawsuits and in the suffering of children and families," ACPP executive director Kimble Forrister said. "It's going to take a long time to heal the wounds caused by this mean-spirited law."
The ruling comes on the heels of a recent Supreme Court case (Arizona v. U.S.), which many observers expected would serve to invalidate much of HB 56. The 11th Circuit used the opinions to show that various provisions of Alabama's law are unlawful exercises of state power, further cementing the exclusive role of the federal government in regulating immigration.
Governor declares state of emergency ahead of Tropical Storm Zeta
Zeta is currently a tropical storm over the Gulf of Mexico, but it is predicted to make landfall as a category one hurricane.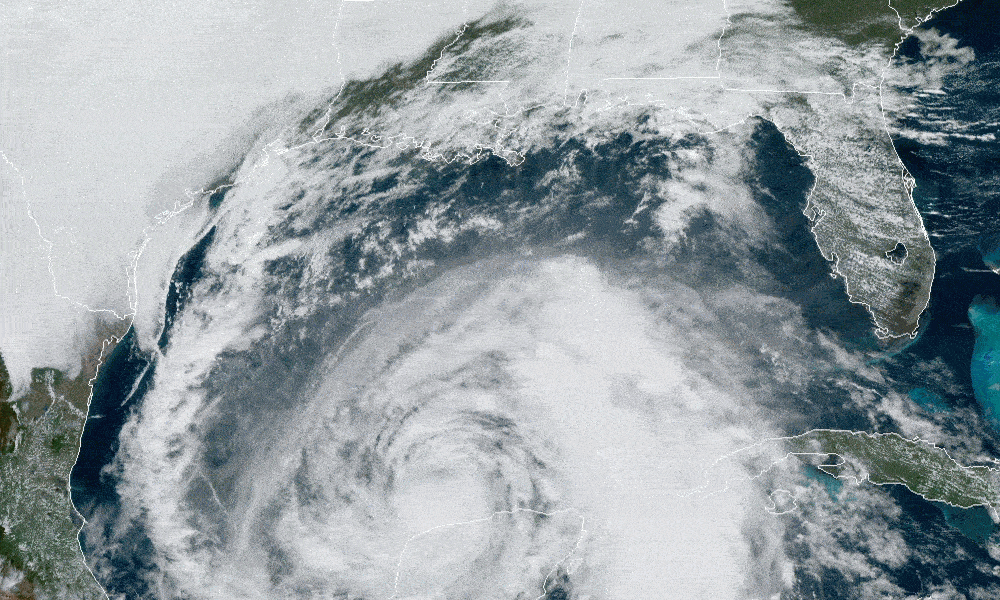 Alabama Gov. Kay Ivey on Tuesday issued a state of emergency as Tropical Storm Zeta approaches the Gulf Coast.
"Ahead of Tropical Storm Zeta's anticipated landfall Wednesday evening as a Category 1 hurricane, I am issuing a state of emergency effective today at 4:00 p.m.," Ivey said. "While this storm is not expected to have an impact as large as storms we've seen move through the Gulf earlier this year, we want to be in the best place possible to respond to anticipated rain, storm surge and mass power outage. I encourage everyone to remain weather aware and tuned in to their trusted news source as this storm could shift direction or change intensity. We continue to track the path of this storm and will stay in touch with the people of Alabama with any updates."
Zeta is currently a tropical storm over the Gulf of Mexico, but it is predicted to make landfall as a category one hurricane. The National Hurricane Center is predicting Zeta to make landfall in Mississippi on Wednesday and then proceed toward Alabama, but these storms can and do move.
A more easterly track could prove devastating to the Alabama Gulf Coast as was the case with Hurricane Sally, which shifted course in September, hitting Alabama, though Zeta is expected to be weaker than Sally at landfall.
The storm surge from the Mississippi-Alabama border to Dauphin Island is forecast to be 5 to 8 feet. Mobile Bay to the Alabama-Florida border is expected to have 3 to 5 feet of storm surge and from the border to Navarre, Florida, could experience 2 to 4 feet of storm surge.
Hurricane force winds are a possibility with this storm. Tropical force winds are expected to be an issue for Southern Mississippi and Alabama well inland. There is expected to be heavy rainfall across the state Wednesday night into Thursday morning.
The Baldwin County Emergency Management Agency announced that sandbags are available inside the county commission office at Robertsdale Central Annex (22251 Palmer Street) until 4:30 p.m. Tuesday and from 8 a.m. until 4:30 p.m. Wednesday or while they last.
Bring any help and shovels you will need. There is a limit of just 25 bags per person. Alabama's coastal counties are currently under a Tropical Storm Warning, a Storm Surge Warning for Mobile County and a High Rip Current and High Surf Warning.
Congressman Bradley Byrne said, "I just finished up briefings from Alabama EMA, FEMA, and the National Hurricane Center regarding #Zeta. We should not take this storm lightly and should start making preparations right away. After sundown Wednesday, I'd encourage everyone in Southwest Alabama to stay home and off the roads until sunrise Thursday. This storm will have impacts as far north as Montgomery, so those in Washington, Clarke, and Monroe counties will see tropical storm force winds and heavy rain. I'd encourage everyone to charge their phones and other necessary electronics. If you have an emergency during the storm, call 911 and do not try to drive."
Coastal Alabama is still in the process of recovering from Hurricane Sally which hit the state on Sept. 15.