Budget under attack as unconstitutional
By Bill Britt and Brandon Moseley
Alabama Political Reporter
Editors Note: The State of Alabama has two budgets, the general fund budget and the education budget.
Former State Senator John Rice is suing over the constitutionality of the general fund budget. There have been no questions as to the education budget which passed without controversy.
MONTGOMERY—On September 18 the people of Alabama will go to the polls to decide whether or not to take $437 million from the Alabama Trust Fund to prop up Alabama's struggling general fund budget for three years. Many issues are circulating around this subject. Will the Alabama Legislature pay the money back? When will the Legislature pay back the money? Is any of this even legal? Former Alabama State Senator John Rice believes that it is not and he has filed suit to challenge the controversial constitution amendment. 'The Alabama Reporter' talked with Sen. Rice's attorney and conservative talk radio host, Mark Montiel.
Montiel said that during the summer former Sen. John Rice had been giving speeches throughout the state what he characterized as "the troubling and unconstitutional 2013 budget."
Montiel said, "We had hoped that the political process would be followed," Montiel said. "Some said that there might be a special session to address the issue of a state budget that was not balanced according to the constitution." Monteil said that many of the legislators that he has talked with agreed that the budget which passed by the Republican-controlled state house was in violation of existing Alabama laws.
In the hours before the budget vote and for days after there was talk circulating around the State House during that the legislature was going to come back and fix the budget in a summer session. That never happened. Montiel said that the political branches of Alabama's Republican dominated government "have had plenty of time to cure this problem, but it appears that they have decided not too do anything."
Montiel said that he and Rice felt that they were left with no alternative but to file a lawsuit. "We have asked the court to find the budget unbalanced, therefore unconstitutional. The court has done this many times going back to the 1930s. The Supreme Court has said that the budgeting requirement is straight forward and clear."
During the session several legislators who were questioned about the constitutionality of the budget brushed aside questions by saying that the budget is never really balanced because it is based on projections that may or may not be realized. Therefore, the constitutional amendment vote was just another contingency.
In the complaint Montiel alleges that four statutes that govern this process were violated in the FY 2013 budget process.
"The budget can't exceed the estimated resources and revenues of the state," Mr. Montiel said. "Even though the front number is an estimate, it is what the legislature is required by law to use. There is a process that they are to use and this is something that must come from the governor."
Montiel and Rice contend that the only number that could be used for this budget was the $1.4 billion that Gov. Bentley sent to the legislature, "this was the only number the legislature used up until the closing hours of the 2012 session."
He continues by saying, "The $1.67 billion dollar budget that the legislature passed was a last minute change in the closing hours of the regular session." Montiel said that the law is clear that the legislature can only use the estimated number and not appropriate any more funds than that.
"I believe that they have failed to follow state law," Mr. Montiel said. "All of the budgets up until the very last were $1.4 billion. Then six people go into a conference committee and come out with a 1.67 billion dollar budget."
Montiel says that they the legislators have walked away from their sworn constitution duty, "I don't see how the governor say that this is constitutional."
The governor's spokesperson, Jeremy King responded to the suit saying, "Governor Bentley is working to save taxpayer dollars. This lawsuit will only waste taxpayer dollars. We are focused on streamlining government and avoiding devastating cuts to essential state services."
Montiel said that if the court finds the budget unconstitutional then there will be time to call a special session to fix the problem. "The gang of six was able to go behind closed doors and come out with an unconstitutional budget and the rest of the legislators just went along with them," Montiel said. "We may have not liked what the Democrats did, but they never did anything like this. I believe this is the first time that the legislature knowingly and intentionally appropriated more money than they had. There have been times when they mis-estimated but this time they knew they did not have the money and they knew it."
Governor declares state of emergency ahead of Tropical Storm Zeta
Zeta is currently a tropical storm over the Gulf of Mexico, but it is predicted to make landfall as a category one hurricane.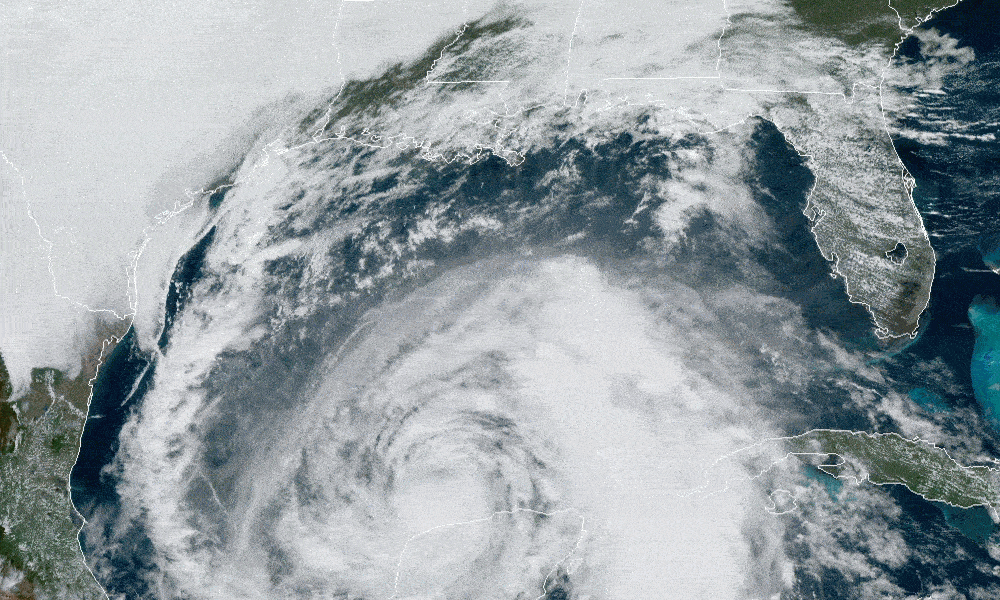 Alabama Gov. Kay Ivey on Tuesday issued a state of emergency as Tropical Storm Zeta approaches the Gulf Coast.
"Ahead of Tropical Storm Zeta's anticipated landfall Wednesday evening as a Category 1 hurricane, I am issuing a state of emergency effective today at 4:00 p.m.," Ivey said. "While this storm is not expected to have an impact as large as storms we've seen move through the Gulf earlier this year, we want to be in the best place possible to respond to anticipated rain, storm surge and mass power outage. I encourage everyone to remain weather aware and tuned in to their trusted news source as this storm could shift direction or change intensity. We continue to track the path of this storm and will stay in touch with the people of Alabama with any updates."
Zeta is currently a tropical storm over the Gulf of Mexico, but it is predicted to make landfall as a category one hurricane. The National Hurricane Center is predicting Zeta to make landfall in Mississippi on Wednesday and then proceed toward Alabama, but these storms can and do move.
A more easterly track could prove devastating to the Alabama Gulf Coast as was the case with Hurricane Sally, which shifted course in September, hitting Alabama, though Zeta is expected to be weaker than Sally at landfall.
The storm surge from the Mississippi-Alabama border to Dauphin Island is forecast to be 5 to 8 feet. Mobile Bay to the Alabama-Florida border is expected to have 3 to 5 feet of storm surge and from the border to Navarre, Florida, could experience 2 to 4 feet of storm surge.
Hurricane force winds are a possibility with this storm. Tropical force winds are expected to be an issue for Southern Mississippi and Alabama well inland. There is expected to be heavy rainfall across the state Wednesday night into Thursday morning.
The Baldwin County Emergency Management Agency announced that sandbags are available inside the county commission office at Robertsdale Central Annex (22251 Palmer Street) until 4:30 p.m. Tuesday and from 8 a.m. until 4:30 p.m. Wednesday or while they last.
Bring any help and shovels you will need. There is a limit of just 25 bags per person. Alabama's coastal counties are currently under a Tropical Storm Warning, a Storm Surge Warning for Mobile County and a High Rip Current and High Surf Warning.
Congressman Bradley Byrne said, "I just finished up briefings from Alabama EMA, FEMA, and the National Hurricane Center regarding #Zeta. We should not take this storm lightly and should start making preparations right away. After sundown Wednesday, I'd encourage everyone in Southwest Alabama to stay home and off the roads until sunrise Thursday. This storm will have impacts as far north as Montgomery, so those in Washington, Clarke, and Monroe counties will see tropical storm force winds and heavy rain. I'd encourage everyone to charge their phones and other necessary electronics. If you have an emergency during the storm, call 911 and do not try to drive."
Coastal Alabama is still in the process of recovering from Hurricane Sally which hit the state on Sept. 15.