Excerpts from Romney speech to GOP convention
Staff Report
TAMPA—Tonight GOP presidential nominee Mitt Romney will take the stage to tell America why he should be the next president of the United States.
The following are excerpts from his speech before the 2012 GOP convention.
Four years ago, I know that many Americans felt a fresh excitement about the possibilities of a new president. That president was not the choice of our party but Americans always come together after elections. We are a good and generous people who are united by so much more than divides us.
When that hard fought election was over, when the yard signs came down and the television commercials finally came off the air, Americans were eager to go back to work, to live our lives the way Americans always have – optimistic and positive and confident in the future.
That very optimism is uniquely American.
It is what brought us to America. We are a nation of immigrants. We are the children and grandchildren and great-grandchildren of the ones who wanted a better life, the driven ones, the ones who woke up at night hearing that voice telling them that life in that place called America could be better.
They came not just in pursuit of the riches of this world but for the richness of this life.
***
Every family in America wanted this to be a time when they could get ahead a little more, put aside a little more for college, do more for their elderly mom who's living alone now or give a little more to their church or charity.
Every small business wanted these to be their best years ever, when they could hire more, do more for those who had stuck with them through the hard times, open a new store or sponsor that Little League team.
Every new college graduate thought they'd have a good job by now, a place of their own, and that they could start paying back some of their loans and build for the future.
This is when our nation was supposed to start paying down the national debt and rolling back those massive deficits.
This was the hope and change America voted for.
***
I wish President Obama had succeeded because I want America to succeed. But his promises gave way to disappointment and division.  This isn't something we have to accept. Now is the moment when we CAN do something. With your help we will do something.
Now is the moment when we can stand up and say, "I'm an American. I make my destiny. And we deserve better! My children deserve better! My family deserves better. My country deserves better!"
So here we stand. Americans have a choice. A decision.
To make that choice, you need to know more about me and about where I will lead our country.
***
My mom and dad gave their kids the greatest gift of all – the gift of unconditional love. They cared deeply about who we would BE, and much less about what we would DO.
Unconditional love is a gift that Ann and I have tried to pass on to our sons and now to our grandchildren.  All the laws and legislation in the world will never heal this world like the loving hearts and arms of mothers and fathers. If every child could drift to sleep feeling wrapped in the love of their family – and God's love– this world would be a far more gentle and better place.
***
My mom and dad were true partners, a life lesson that shaped me by everyday example. When my mom ran for the Senate, my dad was there for her every step of the way. I can still hear her saying in her beautiful voice, "Why should women have any less say than men, about the great decisions facing our nation?"
I wish she could have been here at the convention and heard leaders like Governor Mary Fallin, Governor Nikki Haley, Governor Susana Martinez, Senator Kelly Ayotte and Secretary of State Condoleezza Rice.
As Governor of Massachusetts, I chose a woman Lt. Governor, a woman chief of staff, half of my cabinet and senior officials were women, and in business, I mentored and supported great women leaders who went on to run great companies.
***
Like a lot of families in a new place with no family, we found kinship with a wide circle of friends through our church. When we were new to the community it was welcoming and as the years went by, it was a joy to help others who had just moved to town or just joined our church. We had remarkably vibrant and diverse congregations of all walks of life and many who were new to America. We prayed together, our kids played together and we always stood ready to help each other out in different ways.
And that's how it is in America. We look to our communities, our faiths, our families for our joy, our support, in good times and bad. It is both how we live our lives and why we live our lives. The strength and power and goodness of America has always been based on the strength and power and goodness of our communities, our families, our faiths.
***
When I was 37, I helped start a small company. My partners and I had been working for a company that was in the business of helping other businesses.
So some of us had this idea that if we really believed our advice was helping companies, we should invest in companies. We should bet on ourselves and on our advice.
***
That business we started with 10 people has now grown into a great American success story. Some of the companies we helped start are names you know.  An office supply company called Staples – where I'm pleased to see the Obama campaign has been shopping; The Sports Authority, which became a favorite of my sons. We started an early childhood learning center called Bright Horizons that First Lady Michelle Obama rightly praised. At a time when nobody thought we'd ever see a new steel mill built in America, we took a chance and built one in a corn field in Indiana. Today Steel Dynamics is one of the largest steel producers in the United States.
***
But for too many Americans, these good days are harder to come by. How many days have you woken up feeling that something really special was happening in America?
Many of you felt that way on Election Day four years ago. Hope and Change had a powerful appeal. But tonight I'd ask a simple question:  If you felt that excitement when you voted for Barack Obama, shouldn't you feel that way now that he's President Obama? You know there's something wrong with the kind of job he's done as president when the best feeling you had, was the day you voted for him.
***
Today the time has come for us to put the disappointments of the last four years behind us.
To put aside the divisiveness and the recriminations.
To forget about what might have been and to look ahead to what can be.
Now is the time to restore the Promise of America. Many Americans have given up on this president but they haven't ever thought about giving up. Not on themselves. Not on each other. And not on America.
What is needed in our country today is not complicated or profound. It doesn't take a special government commission to tell us what America needs.
What America needs is jobs.
Lots of jobs.
***
To the majority of Americans who now believe that the future will not be better than the past, I can guarantee you this: if Barack Obama is re-elected, you will be right.
I am running for president to help create a better future. A future where everyone who wants a job can find one. Where no senior fears for the security of their retirement. An America where every parent knows that their child will get an education that leads them to a good job and a bright horizon.
And unlike the president, I have a plan to create 12 million new jobs. It has 5 steps.
First, by 2020, North America will be energy independent by taking full advantage of our oil and coal and gas and nuclear and renewables.
Second, we will give our fellow citizens the skills they need for the jobs of today and the careers of tomorrow. When it comes to the school your child will attend, every parent should have a choice, and every child should have a chance.
Third, we will make trade work for America by forging new trade agreements. And when nations cheat in trade, there will be unmistakable consequences.
Fourth, to assure every entrepreneur and every job creator that their investments in America will not vanish as have those in Greece, we will cut the deficit and put America on track to a balanced budget.
And fifth, we will champion SMALL businesses, America's engine of job growth. That means reducing taxes on business, not raising them. It means simplifying and modernizing the regulations that hurt small business the most. And it means that we must rein in the skyrocketing cost of healthcare by repealing and replacing Obamacare.
***
President Obama promised to slow the rise of the oceans and to heal the planet. MY promise…is to help you and your family.
***
We will honor America's democratic ideals because a free world is a more peaceful world. This is the bipartisan foreign policy legacy of Truman, and Reagan. And under my presidency we will return to it once again.
***
The America we all know has been a story of the many becoming one, uniting to preserve liberty, uniting to build the greatest economy in the world, uniting to save the world from unspeakable darkness.
Everywhere I go in America, there are monuments that list those who have given their lives for America. There is no mention of their race, their party affiliation, or what they did for a living. They lived and died under a single flag, fighting for a single purpose. They pledged allegiance to the UNITED States of America.
That America, that united America, can unleash an economy that will put Americans back to work, that will once again lead the world with innovation and productivity, and that will restore every father and mother's confidence that their children's future is brighter even than the past.
That America, that united America, will preserve a military that is so strong, no nation would ever dare to test it.
That America, that united America, will uphold the constellation of rights that were endowed by our Creator, and codified in our constitution.
That united America will care for the poor and the sick, will honor and respect the elderly, and will give a helping hand to those in need.
That America is the best within each of us. That America we want for our children.
If I am elected President of these United States, I will work with all my energy and soul to restore that America, to lift our eyes to a better future. That future is our destiny. That future is out there. It is waiting for us. Our children deserve it, our nation depends upon it, the peace and freedom of the world require it. And with your help we will deliver it. Let us begin that future together tonight.
Opinion | Clorox, anyone?
There is no comprehensive plan on how to hold the upcoming legislative session safely — not even a rudimentary one.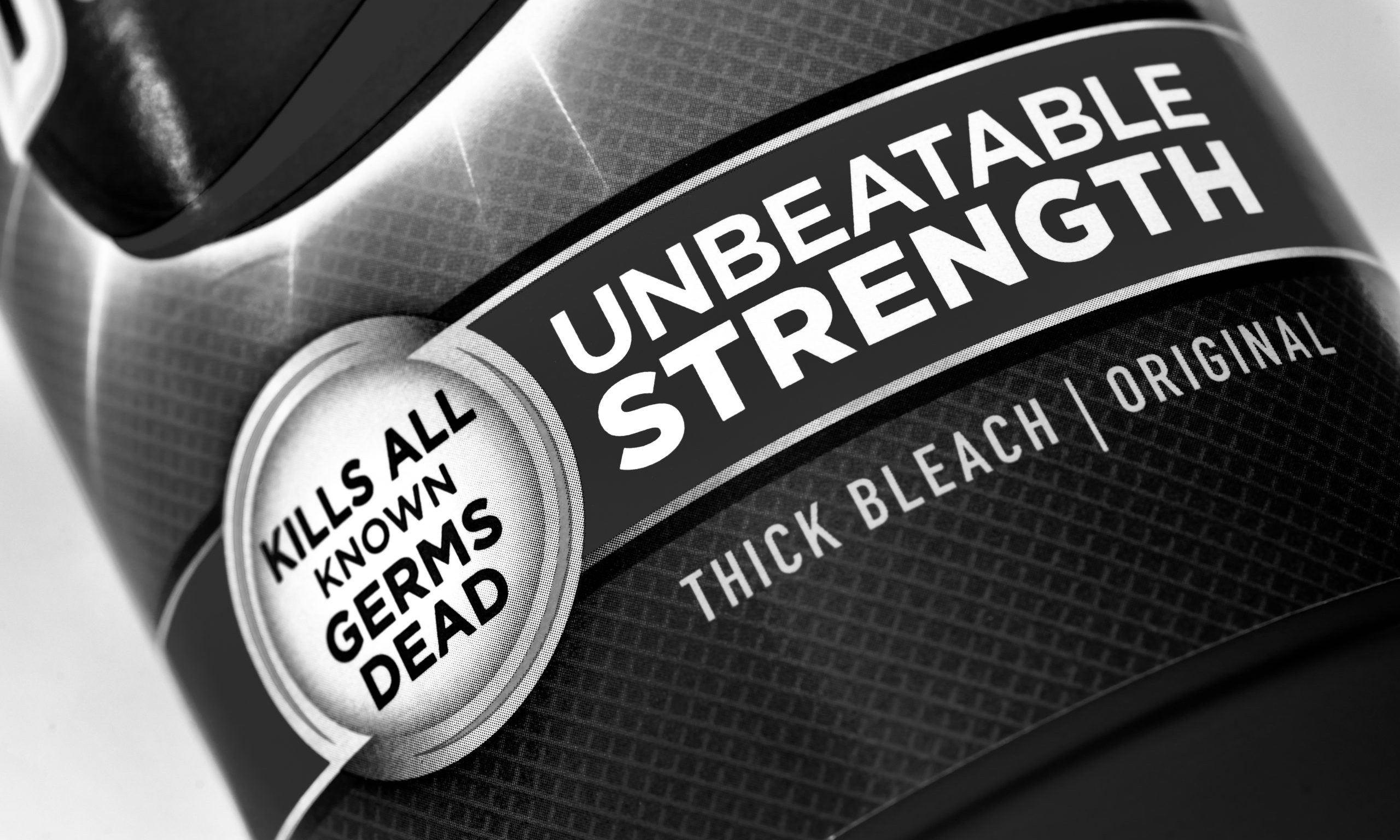 In less than 100 days, the state Legislature will return to Montgomery for the 2021 Legislative Session. As of now, there is no comprehensive plan on how to hold the session safely — not even a rudimentary one.
But perhaps there is a reason to keep the statehouse shuttered as the Legislature seems to have forgotten the governing principles that the nation was built upon, and (hint, hint) it was never a slogan.
One individual at the Statehouse said that there would be a vaccine by February, so why worry about holding Session as usual. Perhaps this individual also believes that a disinfectant cure or a UV light remedy is right around the corner. News flash, as of press time, intravenous Clorox and lightbulb suppositories are still in phase one trials.
Pandemic humor aside, the surprising thing would be if the Legislature actually had a plan at all.
There have been rumors of a plan, even mentions of one, too, but nothing that would allow lawmakers, lobbyists and the public to realistically gather to conduct the peoples' business in a relatively COVID-free environment.
We all want a miracle, but miracles are outside legislative purview, and while prayer is needed at the Statehouse, so is commonsense and a plan.
One plan in consideration is to limit the number of people who can enter the building. That's a bad idea because the public has a right to witness government action and advocate for causes.
At the end of the truncated 2020 session, the Legislature curtailed the number of people in the Statehouse, which violates the law and good government spirit.
Lawmakers come to Montgomery to do the peoples' business — at least that's what they say at campaign events and pancake breakfasts. Of course, they don't really conduct the people's business in Montgomery. That's just a figure of speech.
Legislators represent the people when they are running for office or giving chats at Rotary, but when most — not all — enter the Statehouse, they work for special interests.
Yes, some do care, and all are convinced they are doing a great job, but just like the plan to open the Statehouse safely on Feb. 3, it's sadly an absurd pretense.
The majority of the Legislature consists of Republicans, who used to have a firm sense of what the party represented. While I hate to offend my many friends, the current party couldn't find the most defining principles of traditional governance in our nation if you gave them a GPS and a flashlight.
Let me humbly run down a short list of things that should matter in no particular order.
For the list, I will turn to the 2006 book American Conservatism: An Encyclopedia: "Classical liberalism is the term used to designate the ideology advocating private property, an unhampered market economy, the rule of law, constitutional guarantees of freedom of religion and the press, and international peace based on free trade."
Classical liberalism has nothing to do with modern liberalism and everything to do with our Republic's founding. Classical liberalism underpins the Constitution's foundation, Federalist Papers and the vast majority of the founding generation's ideology, which created our nation's governing structure.
Private property rights are fundamental to what Jefferson called the pursuit of happiness.
And guess what is an individual's most precious piece of property? Their person. Yes, a person's body and mind are an individual's greatest possession. A person's right to live freely with only a minimum amount of government intrusion is essential to happiness. The government's job is not to tell us how to live, rather keep others from harming us, killing us or taking our stuff.
Every year Montgomery seems intent on an ever-expanding agenda to meddle in people's private lives.
Real estate and other property is significant but can't be thoroughly enjoyed if we are dead or in chains designed by the good intentions of the Legislature. Lawmakers are not to be the central planning committee for the soul.
The government should promote a relatively unhampered market economy. Tariffs anyone? Trade wars? No one wins a trade war. Everyone loses. Winning simply means the other side lost more or gives up. It's like a bar fight. Nobody wins it because everyone gets beaten up — but one got it worse.
How about the rule of law? I hear it talked about a lot, but the law must be just for everyone. If the law is applied unequally, is it really the law?
We hear a lot about Second Amendment rights as if that's the big one. But what about freedom of the press? Is that less important? As the nation's second president John Adams said, "Without the pen of Paine, the sword of Washington would have been wielded in vain."
The press is not the enemy of the people. Is there bias? Sometimes. Is there poor reporting? On occasion. But the real enemy are the politicians who defame or attempt to delegitimize the media for not supporting their political agenda. An AR-15 can be coercive but have a free county without a free press in impossible.
Freedom of religion is also paramount to our nation's principles as free people have a right to worship without government interference or mandate. But believe me, some religious leaders would see a government-imposed religion as long as it's the one they like. I often wonder, does religion require a strong man or strong faith? Today it's hard to tell. Like all rights, if you take away the freedom to worship or not, and the whole system of liberty fails.
Last but not least, international peace based on free trade: If a nation is making money by trading with another country, it doesn't have a good reason to bomb it. Likewise, the bounds of capital are generally stronger than political ideology. Money may not make the world go 'round, but a lack of it sure can unleash terrible conflict.
After this exercise in futility, I've decided I'm glad the Legislature doesn't have a plan to open the 2021 session. Why bother? Because the very ideals that genuinely make life, liberty and the pursuit of happiness a reality are the ones at greatest risk of being trampled upon by the Legislature.
Clorox anyone?