Mo Brooks Takes Stand Against Worsening Debt Crisis With "NO" Vote on Continuing Resolution
By Brandon Moseley
Alabama Political Reporter
U.S. Representative Mo Brooks (R) from Huntsville voted "No" on the Continuing Resolution, H.J.R. 117. In a written statement Brooks said that he opposes "Stop and Go" funding that harms defense, NASA, and government contractors Washington, D.C. – Today Rep. Mo Brooks (AL-05) voted "no" on Continuing Resolution H.J.Res 117, yet another temporary government funding measure. Congressman Brooks voted "no" because of the cumulative effect of harmful H.J.Res. 117 provisions.
Rep. Brooks said, "I voted against this six-month Continuing Resolution because of the cumulative effect of harmful H.J.Res 117, provisions. These include, but are not limited, to the following: "First, and foremost, America is in its fourth consecutive, unsustainable trillion-dollar deficit. Last week, America's total debt blew through the $16 trillion mark. Admiral Mike Mullen, former Chairman of the Joint Chiefs of Staff, testified to the House Armed Services Committee in 2011 that the greatest threat to America's national security is its accumulated debt. I take Admiral Mullen's warning seriously. Remarkably, H.J.Res. 117 increases federal government spending by billions of dollars America does not have."
Rep. Brooks continued, "Spending increases are the exact opposite of what Washington must do to minimize America's risk of insolvency and bankruptcy. H.J.Res. 117 is simply not up to the challenge of reining in Washington's out-of-control spending. "Second, Continuing Resolutions, by their very nature, damage the Department of Defense, NASA, and countless private sector contractors and businesses. Temporary funding deprives agencies and contractors of the ability to plan long-term, make sound financial decisions, and hire new employees. For example, under a continuing resolution, the federal government cannot normally start new programs, thus trapping defense research and development in the past and hindering use of the latest technological breakthroughs. America deserves budgets and spending bills that cover full years. "Third, the Continuing Resolution fails to address or prevent sequestration's draconian defense cuts, ensuing national security damage, and the estimated loss of 38,000 Alabama jobs. Our Constitution makes national defense the federal government's number one responsibility. This Continuing Resolution fails to fulfill that responsibility."
Rep. Brooks concluded, "Finally, the Continuing Resolution continues to spend billions of dollars that America does not have on foreign aid to countries that do not share our respect for basic civil rights like freedom of religion and freedom of speech. I strongly oppose spending billions of hard-earned taxpayer dollars on countries that do not fully appreciate America's values or sacrifices of our treasury and lives on their behalf. Congress should pass a full-year budget and accompanying appropriations bills. City, county, and state governments do that. Congress can as well, but will not, so long as we pass temporary funding measures."
Prior to the Obama administration, the administration would send a budget to Congress, the House would either make changes to that budget or write their own budget, the budget would go to the Senate who would either accept the House's recommendation with modifications or write their own and send it back to the House, the President would threaten to veto the budget unless it included his administration's priorities. There was always a lot of partisan strife; but at the end of the process, the House passed a budget, the Senate signed off on it, and the President signed the budget into law. The Obama administration budgets have been so unrealistic that neither the House nor the Senate could support their recommendations. While the House has passed budgets written by Congressman Paul Ryan's Committee, the Senate has rejected the President's budgets, not acted on the House budgets, and elected not to write their own budget. Instead of the normal budget process, Congress keeps passing Continuing Resolutions to keep doing what they are doing, despite the fact that the budget deficit have been over a $trillion a year throughout President Obama's presidency.
The National Debt has soared to $16,032 billion.
Congressman Mo Brooks represents Alabama's Fifth Congressional District. He is seeking a second term. His Democratic opponent is Huntsville Reverend Charlie Holley.
Inmate assault injures two St. Clair prison correctional officers
The assaults happened at approximately 7:30 p.m. and both officers were taken to a local hospital and treated for those non-life-threatening injuries.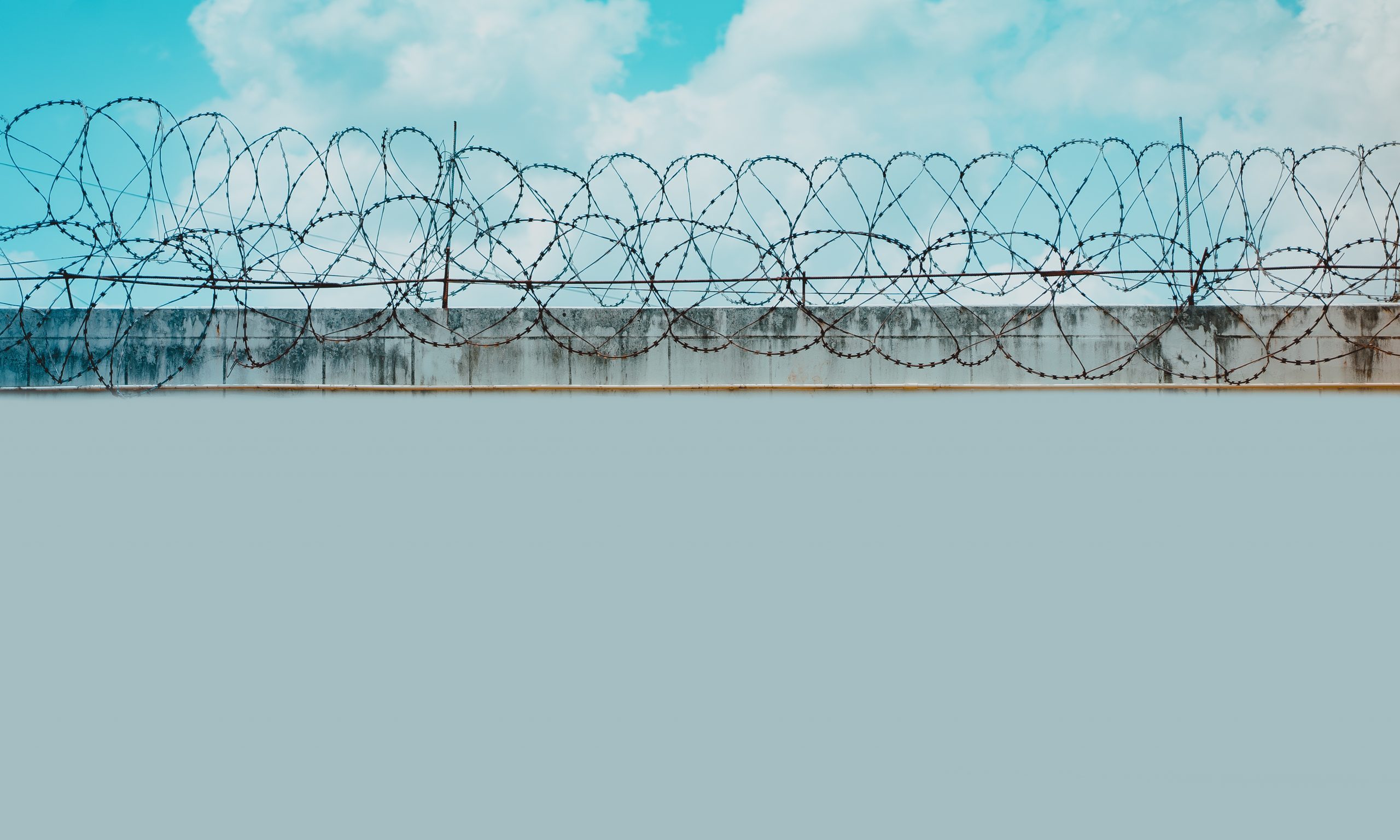 Two correctional officers at St. Clair Correctional Facility were injured in an inmate-on-officer assault on Monday, the Alabama Department of Corrections confirmed to APR.
Among the two officers who sustained non-life-threatening injuries was a basic correctional officer (BCO), a position created in May 2019, who are not Alabama Peace Officers Standards and Training Commission (APOST) certified and who have some limitations on working directly with inmates without correctional officers present.
The other officer injured was a full correctional officer, Alabama Department of Corrections spokeswoman Samantha Rose told APR in a message Friday. The assaults happened at approximately 7:30 p.m. and both officers were taken to a local hospital and treated for those non-life-threatening injuries and subsequently released, according to Rose.
"The ADOC condemns all violence in its facilities, and the actions taken by the inmate against ADOC staff are being thoroughly investigated," Rose said. "As the investigation into this incident is ongoing, we cannot provide additional detail at this time. More information will be available upon the conclusion of our investigation."
The ADOC created the new basic correctional officer position to bolster the state's woefully understaffed prisons. The creation of the position was also at the suggestion of experts ordered by a federal court to study the department's staffing problems, ADOC attorneys wrote to the court in a filing in 2019.
The ongoing lawsuit is over the state's handling of mental health in prisons.
The Southern Poverty Law Center and the Alabama Disability Advocacy Program filed the 2014 suit arguing the state was indifferent to the health of inmates dying by suicide in greater and greater numbers.
Attorneys for the plaintiffs in June argued that ADOC was far behind on the court-ordered hiring new additional officers. It has been more than two years since U.S. District Judge Myron Thompson ordered the Alabama Department of Corrections to hire an additional 2,000 correctional officers by 2022.
U.S. District Judge Myron Thompson in a previous opinion wrote that prison understaffing "has been a persistent, systemic problem that leaves many ADOC facilities incredibly dangerous and out of control."
"Taken together, ADOC's low correctional-staffing level, in the context of its severely overcrowded prisons, creates a substantial risk of serious harm to mentally ill prisoners, including continued pain and suffering, decompensation, self-injury, and suicide," Thompson's previous opinion continued.
The SPLC in court filings late last year expressed concern over the use of basic correctional officers in Alabama's overcrowded and understaffed prisons. ADOC attorneys have argued to the court, however, that BCO's are adequately trained to do their jobs and are needed for the department to hire the necessary number of officers per the court's timeline.
In a court filing on Thursday, attorneys for the plaintiffs asked the court not to again delay site visits to Alabama prisons by two experts who are tasked by the court to determine which positions should be filled by correctional officers and which by BCO's and which by another new position, called cubical correctional officers, who are to have no direct interaction with inmates.
Those visits were to begin in May, but both parties in the suit agree to wait due to the COVID-19 pandemic and the threat it posed to the experts, who are particularly vulnerable to the disease due to "age and other factors," according to court records.
Both parties again agreed to postpone those visits in June for those same reasons, those records show. ADOC seeks a third extension but attorneys for the plaintiffs argue that the experts can visit the prisons while keeping themselves, prison staff and inmates safe from harm of COVID-19 and that thousands of employees and contractors enter Alabama prisons daily.
The plaintiff's attorneys argue in the court filing that the expert guidance is needed because ADOC wishes to use BCO's and cubical correctional officers to comply with the court-ordered hiring of additional staff by Feb. 20, 2022.
"Ensuring adequate staffing is of upmost importance to address the constitutional violations underlying mental health care within ADOC," the plaintiffs' attorneys wrote to the court Thursday.
ADOC in May was employing 494 BCO's, a 57 percent increase in the number of BCO's employed in Oct. 2019, according to ADOC's staffing numbers. The number of correctional officers working in Alabama prisons fell by two percent during that time, dropping from 1,319 to 1,287.