Scott Beason Urges Voters to Vote "No" Tuesday
By Brandon Moseley
Alabama Political Reporter
Alabama State Senator Scott Beason (R) from Gardendale urged the voters in Alabama to turn out on Tuesday, September 18th and vote "No" on raiding the Alabama Trust Fund.
Sen. Beason said that Tuesday's, "Referendum is not about the state being short of money. It is about a budget process that lacks accountability and is not flexible enough to meet today's needs." Beason said that, "The treasury has the funds needed for the essential functions of government, but those dollars cannot be used where they are needed most." Beason said that the state's budget crisis was created by, "special interest groups have used the political process to enact laws and constitutional amendments that earmark or pigeon hole the majority of the people's money so that those dollars can only be used for what that special interest group wants and nothing else." 

Sen Beason warned that, "Government should have enough money to provide essential services, but revenue beyond that level causes government to become bloated, wasteful, and inefficient." Sen. Beason said, "As long as legislators have discretionary money to use for photo-ops and reelection efforts in their districts, we are not in financial crisis. Shouldn't those millions be used to "save Medicaid" and "keep Alabama working" before the trust fund is hit?"

Sen. Beason warned that this is not the first time that the legislature has raided the trustfund. "We have tried this budgetary band aid solution before. In November of 2008 the people approved a drawdown on the trust fund to prop up the state budgets. After that raid and bailout, the pressure to reform the system was relieved, and there was no effort to correct the problems in spending, waste, and fraud. At least in 2008, there was a provision to pay the borrowed funds back; a provision that this year's amendment seeks to avoid."
Sen. Beason said that there are many reasons people will vote "Yes." "Thousands of people will damage the future of those who come after them by voting to raid the trust fund again. Many will do so because they have been scared into it by employers and elected officials. Others will do it because they think the earmarking problem will never be addressed, and another raid keeps their special interest alive for another day. Some legislators will do so because it makes their political lives easier."

Beason said, "We must revitalize how state government and its budget works." "Earmarking has made it easy for elected officials to hide from responsibility. I have been in the meetings where innovative solutions have been discussed and seen legislators balk because a special interest group might see a restriction in "their" money."
Beason said, "We need to send a message to Montgomery, and let those who are afraid of tough decisions know that we elected them to lead. Let's not put this challenge off on future generations." "The mass release of prisoners from Alabama prisons does not have to occur. Critical health services for Alabama children, the elderly, and mothers do not have to be lost, and the world will not end if the referendum fails. We can provide a government that serves the people. We can protect those who are unable to take care of themselves. We can do both and ensure that your children benefit from a robust trust fund. It just takes leadership and resolve." "We can choose a new path for our future, and we can get started by voting NO on September 18."
Senator Beason is among a growing group of voices from both parties who are urging voters to reject Alabama Governor Bentley's trust fund raid. Gov. Bentley (R) in recent days has admitted that his administration is working on a backup plan to address Alabama's budget issues if the voters of Alabama reject his call for a $437 million trust fund raid on Tuesday.
Proponents of the controversial amendment to the state constitution claim that Alabama's General Fund could see across the board cuts of 17% if the the public rejects the Governor's trust fund raid request. Education will not be affected directly by the proposed cuts, because their money is in the Education Trust Fund. None of the $437 million will benefit Alabama schools.
Print this piece
Governor awards $9.5 million in grants to expand internet access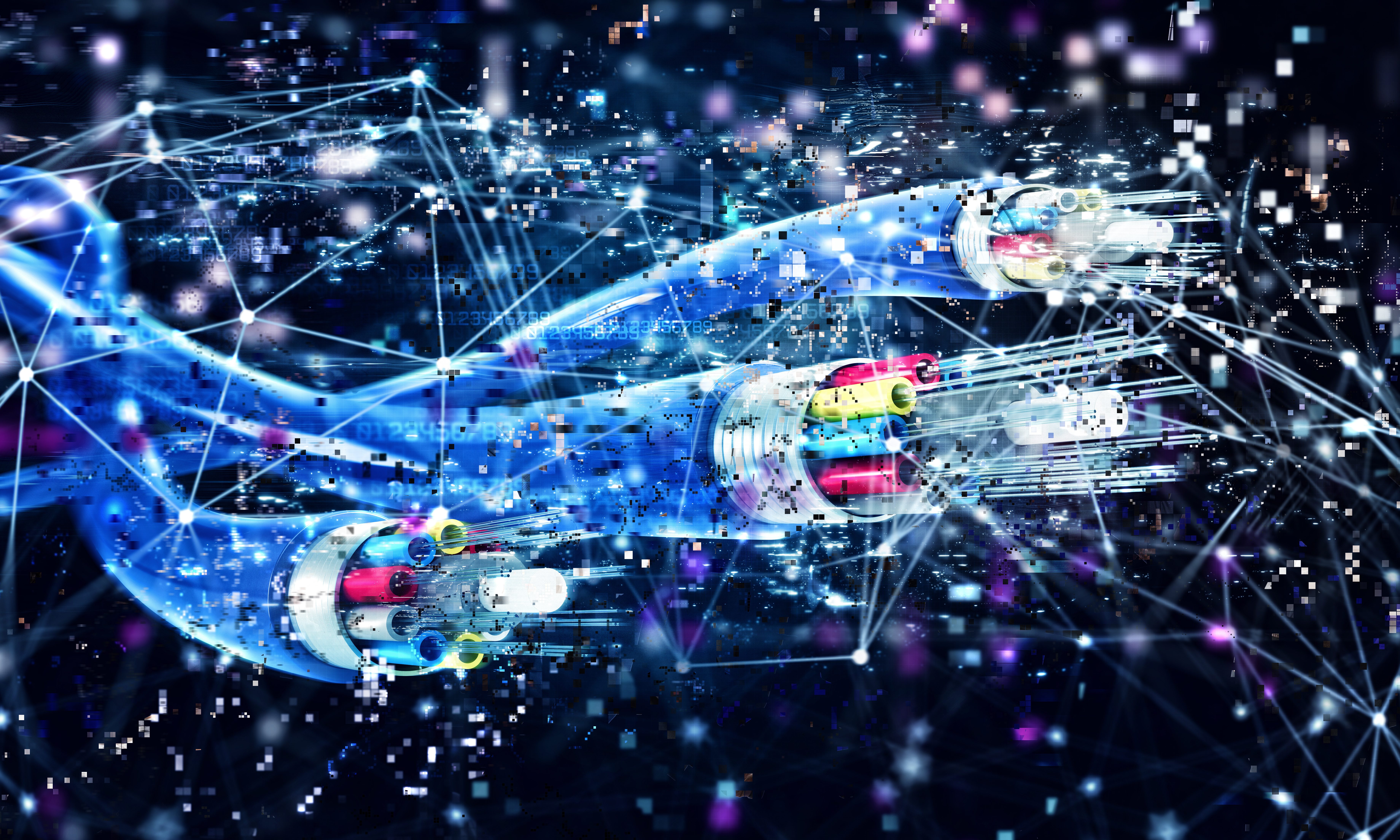 Gov. Kay Ivey has awarded 20 grants totaling more than $9.5 million to provide high-speed internet access to numerous communities throughout Alabama.
The grants, part of the Alabama Broadband Accessibility Fund, were awarded to nine broadband providers to fund multiple projects in their coverage areas.
"Availability of high-speed internet has always been vital, but the events of the past several weeks magnify just how imperative it is that all Alabamians have access to broadband," Gov. Ivey said. "I am pleased to support these projects and look forward to the day when every household, school, healthcare facility, emergency service and business throughout Alabama is afforded broadband availability."
The fund, which is being administered through the Alabama Department of Economic and Community Affairs, was created by the Alabama Legislature in 2018 to provide high-speed internet to rural and underserved areas of the state.
"As our day-to-day way of living has been impacted over the past few weeks, it has underscored the value and necessity of high-speed broadband services. That is something that Governor Ivey, the Legislature and ADECA have been working to address through the Broadband Accessibility Fund," ADECA Director Kenneth Boswell said. "ADECA takes its role in administering this program seriously and is honored to be entrusted with the responsibility."
This latest round of Broadband Accessibility grants came from applications submitted in late December 2019. Additional awards from this round of applications could also be announced.
Grants awarded and coverage areas are:
Central Alabama Electric Cooperative – $224,175 to provide broadband services in north Lowndes County including 301 households and 15 businesses.
Central Alabama Electric Cooperative – $289,100 for service in southwest Autauga and southeast Dallas counties including 343 households and 38 businesses.
Central Alabama Electric Cooperative – $480,200 for service in northwest Autauga, northeast Dallas and south Chilton counties including nearly 500 households and 31 businesses.
Central Alabama Electric Cooperative – $682,325 for service adjacent to the town of Billingsley in Autauga County which includes 656 households and 45 businesses.
Central Alabama Electric Cooperative – $1.06 million for service in Chilton County south of the city of Clanton and north of the town of Billingsley which is in neighboring Autauga County. The project will offer service to 1,093 households and 41 businesses.
Central Alabama Electric Cooperative – $557,987 for service in north-central Autauga County and parts of south-central Chilton County to include service offerings to 743 households and 21 businesses.
Central Alabama Electric Cooperative – $531,650 for service in southeast Chilton County, northeast Autauga County and northwest Elmore County including 509 households and 17 businesses.
Central Alabama Electric Cooperative – $279,300 for service in northwest Chilton County and east Bibb County including 409 households and 12 businesses.
Charter Communications – $336,830 for service in the town of Autaugaville in Autauga County including 641 household and 14 businesses.
Comcast of Alabama – $820,750 to service the Town of Dauphin Island in Mobile County including 2,500 households and 24 businesses.
Hayneville Telephone Co. – $205,705 for service in Lowndes County's Black Belt and Hicks Hill communities including 258 households and four businesses.
Hayneville Telephone Co. – $125,671 for service in an area southeast of the town of Hayneville including 187 households and one business.
Hayneville Telephone Co. – $143,265 for service southwest of the town of Hayneville including 191 households and two businesses.
Hayneville Fiber Transport Inc. (Camellia Communications) – $90,072 for service in the Butler County community of Poorhouse community northeast of the city of Greenville.
JTM Broadband – $404,414 for service in Lauderdale County east of the town of Killen including 1,303 households and 247 businesses.
Mon-Cre Telephone Cooperative – $529,707 for service in north Crenshaw County and south Montgomery County including 350 households.
National Telephone of Alabama – $357,171 for service in the Red Rock community in Colbert County including 205 households and six businesses.
Roanoke Telephone Co. – $308,882 – for service in an area of south Randolph County between the municipalities of Roanoke and Wadley including 269 households and four businesses.
Troy Cablevision – $1.38 million for service in parts of Coffee, Covington, Geneva and Houston counties including 1,190 households and 80 businesses.
Troy Cablevision – $750,625 for service in parts of Coffee, Crenshaw and Pike counties including 603 households and 38 businesses.
ADECA administers a wide range of programs that support law enforcement, victim programs, economic development, water resource management, energy conservation and recreation.
Print this piece