Mike Hubbard, Slade Blackwell, and Jamie Ison Receive Awards From the National Coalition for Capital
By Brandon Moseley
Alabama Political Reporter
The National Coalition For Capital (NCFC) has given awards to Alabama Speaker of the House Mike Hubbard (R) from Auburn, Alabama State Senator Slade Blackwell (R) from Mountain Brook, and Rep. Jamie Ison (R) from Mobile for their role in passing New Markets legislation that encourages investment in depressed areas like Alabama's crumbling inner cities and the impoverished Black Belt region.
Speaker Hubbard said, "Until we begin bringing new jobs and opportunity to our inner cities, the Black Belt and other impoverished areas, Alabama will never reach its full potential as a state." Hubbard said. "The New Markets program is a targeted program that embraces the Republican belief in using common sense tax incentives and market-driven strategies to jump start our economy."
The National Coalition for Capital's, Tony Toups presented the award to Speaker Hubbard. Toups said that Louisiana has attrated more than $1.5 billion in new investments from enacting a similar program and Mississippi has generated $500 million.
There is already a federal New Markets program. Speaker Hubbard's legislation created a state investment tax program to go along with the federal program. Hubbard said that the federal program has incentivised $30 billion in private investments during the last decade.
Investors who invest in qualified developments in impoverished areas like Alabama's struggling major cities and the Black Belt will get a future tax credit spread out over the next seven years. Hubbard said, "The credit will make available $240 million of private capital for investment into qualified businesses in urban and rural areas almost immediately. The law requires that the capital be deployed over the next 12 to 16 months."
The NCFC is a non-profit, nationwide coalition that supports economic development and job creation by encouraging policies that give entrepreneurs and emerging companies access to capital. The NCFC also provides their expertise for startup companies and government leaders.
Alabama partners include the Chamber of Commerce Associations of Alabama, the Alabama Coalition for Capitol, and the Business Council of Alabama.
Speaker Mike Hubbard is the first Republican to serve as Speaker of the Alabama House of Representatives since the 1870s.
To learn more about the NCFC:
Governor declares state of emergency ahead of Tropical Storm Zeta
Zeta is currently a tropical storm over the Gulf of Mexico, but it is predicted to make landfall as a category one hurricane.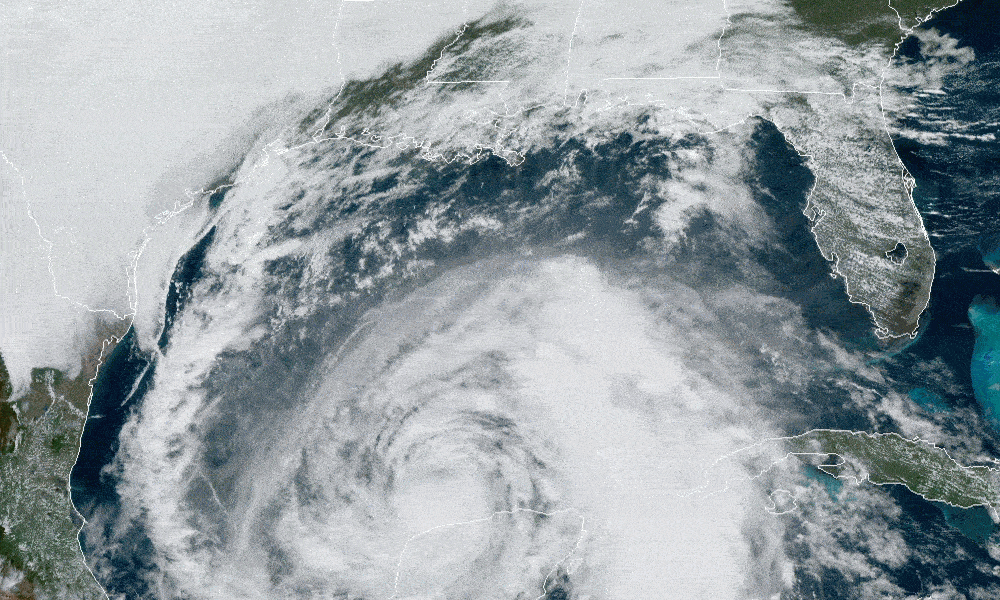 Alabama Gov. Kay Ivey on Tuesday issued a state of emergency as Tropical Storm Zeta approaches the Gulf Coast.
"Ahead of Tropical Storm Zeta's anticipated landfall Wednesday evening as a Category 1 hurricane, I am issuing a state of emergency effective today at 4:00 p.m.," Ivey said. "While this storm is not expected to have an impact as large as storms we've seen move through the Gulf earlier this year, we want to be in the best place possible to respond to anticipated rain, storm surge and mass power outage. I encourage everyone to remain weather aware and tuned in to their trusted news source as this storm could shift direction or change intensity. We continue to track the path of this storm and will stay in touch with the people of Alabama with any updates."
Zeta is currently a tropical storm over the Gulf of Mexico, but it is predicted to make landfall as a category one hurricane. The National Hurricane Center is predicting Zeta to make landfall in Mississippi on Wednesday and then proceed toward Alabama, but these storms can and do move.
A more easterly track could prove devastating to the Alabama Gulf Coast as was the case with Hurricane Sally, which shifted course in September, hitting Alabama, though Zeta is expected to be weaker than Sally at landfall.
The storm surge from the Mississippi-Alabama border to Dauphin Island is forecast to be 5 to 8 feet. Mobile Bay to the Alabama-Florida border is expected to have 3 to 5 feet of storm surge and from the border to Navarre, Florida, could experience 2 to 4 feet of storm surge.
Hurricane force winds are a possibility with this storm. Tropical force winds are expected to be an issue for Southern Mississippi and Alabama well inland. There is expected to be heavy rainfall across the state Wednesday night into Thursday morning.
The Baldwin County Emergency Management Agency announced that sandbags are available inside the county commission office at Robertsdale Central Annex (22251 Palmer Street) until 4:30 p.m. Tuesday and from 8 a.m. until 4:30 p.m. Wednesday or while they last.
Bring any help and shovels you will need. There is a limit of just 25 bags per person. Alabama's coastal counties are currently under a Tropical Storm Warning, a Storm Surge Warning for Mobile County and a High Rip Current and High Surf Warning.
Congressman Bradley Byrne said, "I just finished up briefings from Alabama EMA, FEMA, and the National Hurricane Center regarding #Zeta. We should not take this storm lightly and should start making preparations right away. After sundown Wednesday, I'd encourage everyone in Southwest Alabama to stay home and off the roads until sunrise Thursday. This storm will have impacts as far north as Montgomery, so those in Washington, Clarke, and Monroe counties will see tropical storm force winds and heavy rain. I'd encourage everyone to charge their phones and other necessary electronics. If you have an emergency during the storm, call 911 and do not try to drive."
Coastal Alabama is still in the process of recovering from Hurricane Sally which hit the state on Sept. 15.