Sessions and other GOP Senators Ask Napolitano to Release Data On Visas And Welfare Reliance
By Brandon Moseley
Alabama Political Reporter
Wednesday U.S. Sen. Jeff Sessions (R) from Alabama joined U.S. Sens. Chuck Grassley (R)f from Iowa, Orrin Hatch (R) from Utah, and Pat Roberts (R)f from Kansas in releasing a letter to Homeland Security Secretary Janet Napolitano regarding her department's failure to respond to an oversight request for information on visa applications, which Sessions' said should be readily providable.
The letter said, "On August 6, 2012, you received a letter from us that posed several questions regarding your Department's apparent waiver of the legal requirement that those seeking citizenship and residency in the United States not be welfare reliant."
The Senior Republican Senators wrote, "Your failure to respond to our oversight request is deeply troubling, and suggests that your Department is attempting to conceal information from the American people. We request that you provide us with all data requested by October 1, and stress the importance of responding to every item in the letter."
On August 6, the same group of Senators wrote to Sec. Napolitano and State Department Secretary Hillary Clinton regarding the apparent waiver of a U.S. law that requires that potential immigrants and visa applicants not be reliant upon welfare.
According to Sessions the law states, "An alien who, in the opinion of the consular officer at the time of application for a visa, or in the opinion of the Attorney General at the time of application for admission or adjustment of status, is likely at any time to become a public charge is inadmissible."
The Senators wrote in their first letter that they were, "Shocked to discover that both the State Department and DHS exclude reliance on almost all governmental welfare programs when evaluating whether an alien is likely to become a public charge."
The Senators wrote in their first letter, "It has long been a sound principle of immigration law that those who seek citizenship in this country ought to be financially self-sufficient. We were thus shocked to discover that both the State Department and DHS exclude reliance on almost all governmental welfare programs when evaluating whether an alien is likely to become a public charge. Your agencies apply a cramped interpretation of the law in this regard, considering reliance on only two of nearly 80 federal welfare programs as evidence of likelihood of becoming a public charge: Supplemental Security Income (SSI) and Temporary Assistance for Needy Families (TANF)."
Republican critics of the Obama Administration claim that this presidency has made it a policy to increase the population that is dependent on government wealth redistribution programs. The President meanwhile has continued to call on higher taxes on businesses and job creators.
AARP's COVID-19 dashboard shows Alabama nursing home lagging behind national averages
In each of five parameters Alabama fared worse than the national average.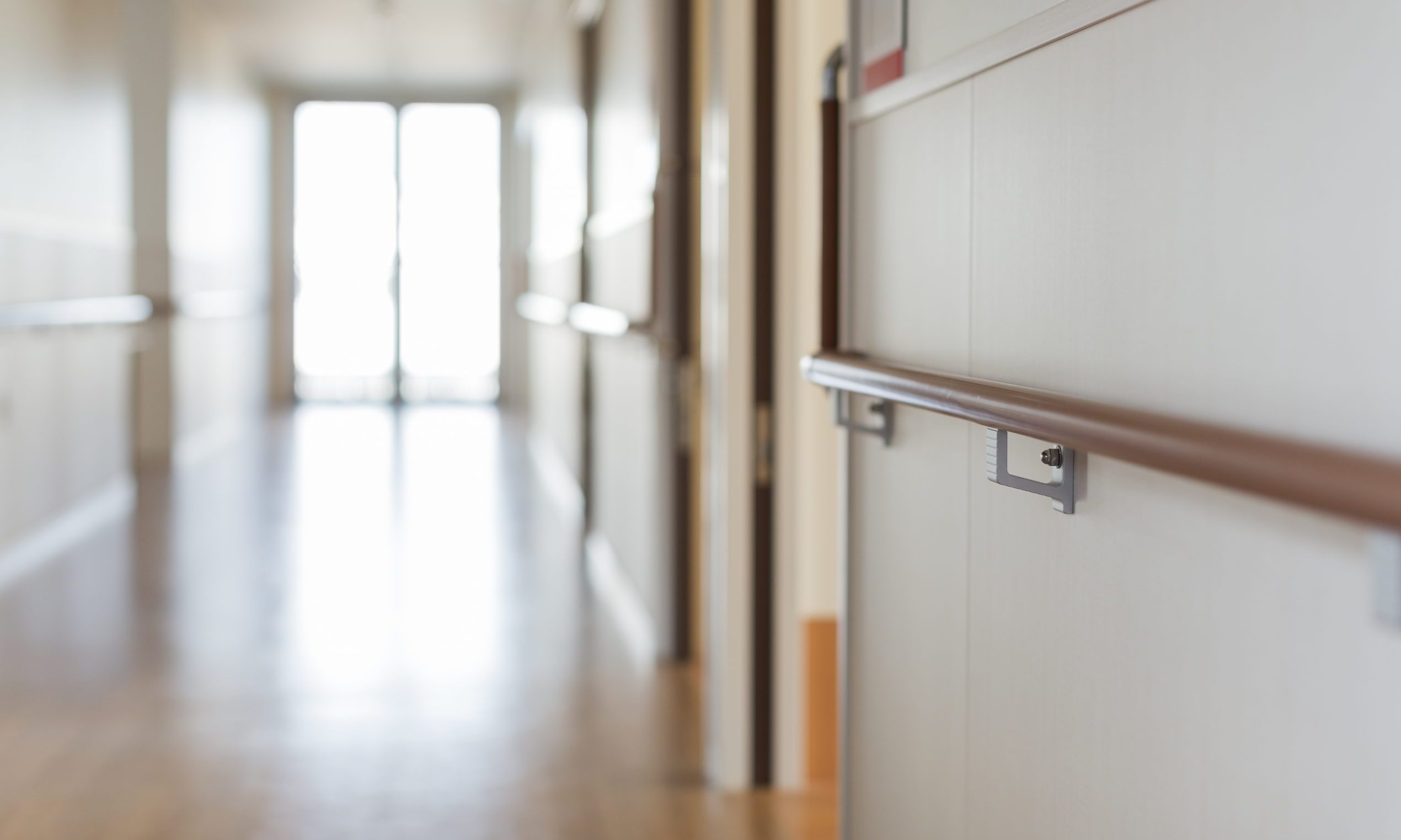 A recently-released dashboard shows that Alabama's nursing homes, residents and staff alike, are suffering due to the COVID-19 pandemic, and there's concern over what may happen in the coming days and weeks. 
"We know we're moving into a very dangerous time right now, with flu season, and weather getting colder and people moving indoors," said AARP Alabama spokeswoman Jamie Harding, speaking to APR on Monday. 
AARP partnered with the Scripps Gerontology Center at Miami University in Ohio in the creation of the dashboard, which in this first set uses data from the Centers for Medicare and Medicaid Services to look at five parameters for the four-week period ended Sept. 20. 
In each of the five parameters — nursing home resident deaths per 100 residents, resident cases per 100 residents, staff cases per 100 residents, supply of personal protective equipment and staffing shortages — Alabama fared worse than the national average.
In the last month, there were 1.03 COVID-19 deaths among Alabama nursing home residents per 100 residents, tying with Mississippi as the second highest death rate in the nation, coming just behind South Carolina, which had the most, at 1.2 deaths per 100 residents, according to the AARP reports. 
As of Oct. 14, 45 percent of Alabama's total COVID-19 deaths since the start of the pandemic were among nursing home residents, totaling 1,088 resident deaths at the time, according to the dashboard. For the four weeks ending Sept. 20, nursing home residents made up 48 percent of the state's deaths. 
Harding also noted that by the time CMS publishes the nursing home data "it's about two to three weeks old" so the public isn't getting up-to-date information on what's happening in nursing homes, but she said at least the AARP's dashboard will show trends in the data over time. 
"We want the state, we want our leadership to take this data seriously, to see that we are not performing well on these five metrics, which are very critical metrics, and we want to know how this is going to be addressed," Harding said. 
The Alabama Department of Public Health has declined to release county-level or facility-level details on coronavirus in long-term care facilities and nursing homes, citing privacy concerns. 
"So that's the problem, and Alabama has stubbornly refused to release daily reports, and remains one of just a handful of states still refusing to release the daily report, and we really have no good answer," Harding said. 
Harding also discussed a COVID-19 outbreak at the Attalla Health and Rehab, first reported by AL.com, in which the facility had to be evacuated due to a huge spike in cases there, peaking on July 10. Some residents were taken to a local hospital, while others were taken to Gadsden Health and Rehab and Trussville Health and Rehab, sparking an outbreak of COVID-19 at Trussville Health and Rehab. 
AL.com's reporting noted that while at least 10 states have special strike teams ready to send staff and supplies to nursing homes experiencing an outbreak, Alabama does not. 
The new outlet quoted Dr. Karen Landers, assistant state health officer with the Alabama Department of Public Health as saying that the department doesn't have the staffing to form such teams. 
"That is an indication that this was a problem they were never prepared for, and they should have been," Harding said.  "They are the Department of Public Health. This is their work. This is their job." 
Harding also said that as of at least the end of September, the Alabama Nursing Home Association hadn't yet begun spending the $50 million in CARES Act funds, which Gov. Kay Ivey announced on Aug. 7 would be made available to reimburse state nursing homes via the hospital association's Education Foundation for the cost of fighting against COVID-19. 
John Matson, ANHA's spokesman, told ABC 33/40 reported on Sept. 28 that the funds were in a holding account and the first claims should be paid in early October. Matson said an accounting firm had been hired  to help handle the administration of the funds. 
Harding expressed concern that the federal aid wasn't being spent to help protect state nursing homes quickly enough, and said that the Attalla nursing home outbreak was made worse by a staffing shortage as workers either became sick themselves or quit to protect themselves and their loved ones. Alabama nursing homes weren't overstaffed before the pandemic, she said. 
"We would like to see some of that $50 million dollars spent to address staffing emergencies," Harding said. 
Matson, in a response to APR on Monday, said that since mid-March, Alabama's nursing homes have been in the center of a fight to defend the most vulnerable citizens of our state from the most insidious and infectious virus attack in the last century. 
"Every resource has been pushed to the extreme," Matson said. "While critics have the luxury of creating dashboards generated from government databases, the caregivers of Alabama's nursing homes have relentlessly fought day-by-day, risking their own health, to care for the residents who depend on us. Our people are heroes and our nursing homes have met an unprecedented challenge." 
Matson said every dollar of the $50 million spent must be justified by documentation, every claim is to be audited by an independent auditing firm before reimbursements are approved and ANHA filed regular reports to the Alabama Department of Finance which are publicly viewable. 
ANHA's report for September, filed Oct. 15, states that many facilities were just then become eligible to apply for some of those $50 million due to requirements that the facilities deduct from amounts claimed any other coronavirus aid the facility may have received from other sources, such as the "Medicaid COVID add-on of $20 per day per Medicaid patient, DHHS Provider Relief Funds; and SBA payroll Protection payment loans attributable to payroll, if any." 
"Therefore, due to the application of these mitigants, many facilities are just now becoming eligible to apply for and receive funds," the report reads. 
The September report also states that to guard against funds not being available "in the event of a second or later COVID-19 wave, the Foundation is holding back 25% of approved claims." 
The report also says that 12 facilities as of Sept. 30 were approved for $6.5 million in claims, with $1.6 to be held back for possible future COVID-19 waves. As of Oct. 13, there were $10.4 million in pending claims filed by 65 facilities, according to the report, and there were $16.9 million on total claims paid or pending.