Bonner Says New CBO Report Shows Obamacare Will Result in More Tax Increases than First Thought
By Brandon Moseley
Alabama Political Reporter
Congressman Jo Bonner (R) from Mobile said that a nonpartisan Congressional Budget Office (CBO) report analyzing the impact of penalties to be levied on uninsured Americans under President Obama's Affordable Care Act is greater than first forecast.
Representative Bonner said, "By 2016, the CBO projects that collections from the new tax will amount to $7 billion, rising to $8 billion a year afterwards.  According to the AP story, this would affect individuals earning $55,850 or less and families of four earning $115,250 or less.  The implications of a middle income tax increase were not lost on the reporter who further observed that Mr. Obama previously vowed not to hike taxes on those earning less than $200,000, or married couples with incomes less than $250,000."
Rep. Bonner said, "   Tax-related paperwork will also increase under the health care law.  The group Americans for Tax Reform estimates the Obamacare tax mandate will require 140 million families to complete and submit compliance forms to the IRS stating if they have "qualifying" health insurance coverage.  As ATR correctly points out, the Obamacare mandate tax is but one of nearly 20 new or higher taxes buried in the health care law."
Rep. Bonner said, "I share the view of many that the Affordable Care Act is the wrong prescription for making health care more affordable.  It not only overreaches by limiting patient access to their choice of doctors, but – as we have learned – it will add to Americans' tax burden.  Since January 2011, the House has twice voted to repeal Obamacare and voted on 30 separate bills to repeal, defund and dismantle the health care law.  Without cooperation from the Senate, unfortunately, our efforts have yet to take hold."
Rep Bonner said that tort reform would help control health care costs if implemented.  Rep. Bonner said, "One of the major contributors to rising health care costs is frivolous lawsuits.  On March 22, 2012, the House passed the Preserving Access to Healthcare (PATH) Act.  This legislation would reform medical liability laws to stem junk lawsuits that drive up health care expenses.  According to the Harvard School of Public Health, 40 percent of malpractice lawsuits are "without merit".  The threat of such frivolous suits often forces doctors to engage in costly defensive medicine.  Once again, the Senate has failed to act."
The Mobile conservative said that he would continue to try to repeal Obamacare and replace it with, "Separate reform legislation to improve access to care and reduce cost – all without the heavy hand of government intervening in personal care choices."
The Congress passed the massively unpopular Obamacare proposal largely unread in 2010 when Democrats held commanding majorities in both the House and the Senate.  Since then the American people have sent many more Republicans to both Houses of Congress in an attempt to overturn the controversial Patient Protection and Affordable Care Act.  Democrats hold both the Senate and the Presidency and have thus far blocked Republican efforts to reform, replace, or repeal Obamacare.  It appears that without a Mitt Romney (R) victory over President Obama (D) and Republican victories in a number of Senate races in November that millions of Americans will be hit with crippling tax increases as the Obamacare penalties start to kick in for Americans who won't or can't buy health insurance.
Congressman Josiah "Jo" Bonner is a Republican Congressman representing Alabama's First Congressional District.
Governor declares state of emergency ahead of Tropical Storm Zeta
Zeta is currently a tropical storm over the Gulf of Mexico, but it is predicted to make landfall as a category one hurricane.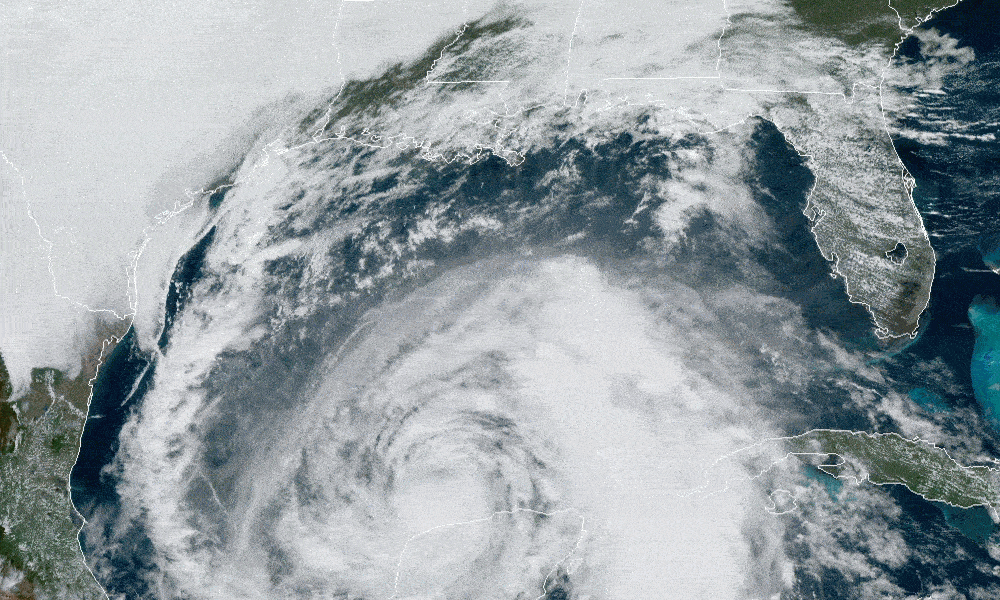 Alabama Gov. Kay Ivey on Tuesday issued a state of emergency as Tropical Storm Zeta approaches the Gulf Coast.
"Ahead of Tropical Storm Zeta's anticipated landfall Wednesday evening as a Category 1 hurricane, I am issuing a state of emergency effective today at 4:00 p.m.," Ivey said. "While this storm is not expected to have an impact as large as storms we've seen move through the Gulf earlier this year, we want to be in the best place possible to respond to anticipated rain, storm surge and mass power outage. I encourage everyone to remain weather aware and tuned in to their trusted news source as this storm could shift direction or change intensity. We continue to track the path of this storm and will stay in touch with the people of Alabama with any updates."
Zeta is currently a tropical storm over the Gulf of Mexico, but it is predicted to make landfall as a category one hurricane. The National Hurricane Center is predicting Zeta to make landfall in Mississippi on Wednesday and then proceed toward Alabama, but these storms can and do move.
A more easterly track could prove devastating to the Alabama Gulf Coast as was the case with Hurricane Sally, which shifted course in September, hitting Alabama, though Zeta is expected to be weaker than Sally at landfall.
The storm surge from the Mississippi-Alabama border to Dauphin Island is forecast to be 5 to 8 feet. Mobile Bay to the Alabama-Florida border is expected to have 3 to 5 feet of storm surge and from the border to Navarre, Florida, could experience 2 to 4 feet of storm surge.
Hurricane force winds are a possibility with this storm. Tropical force winds are expected to be an issue for Southern Mississippi and Alabama well inland. There is expected to be heavy rainfall across the state Wednesday night into Thursday morning.
The Baldwin County Emergency Management Agency announced that sandbags are available inside the county commission office at Robertsdale Central Annex (22251 Palmer Street) until 4:30 p.m. Tuesday and from 8 a.m. until 4:30 p.m. Wednesday or while they last.
Bring any help and shovels you will need. There is a limit of just 25 bags per person. Alabama's coastal counties are currently under a Tropical Storm Warning, a Storm Surge Warning for Mobile County and a High Rip Current and High Surf Warning.
Congressman Bradley Byrne said, "I just finished up briefings from Alabama EMA, FEMA, and the National Hurricane Center regarding #Zeta. We should not take this storm lightly and should start making preparations right away. After sundown Wednesday, I'd encourage everyone in Southwest Alabama to stay home and off the roads until sunrise Thursday. This storm will have impacts as far north as Montgomery, so those in Washington, Clarke, and Monroe counties will see tropical storm force winds and heavy rain. I'd encourage everyone to charge their phones and other necessary electronics. If you have an emergency during the storm, call 911 and do not try to drive."
Coastal Alabama is still in the process of recovering from Hurricane Sally which hit the state on Sept. 15.