Federal Judge Orders Birmingham Police Department to Face Trial
Staff Report
Southern Poverty Law Center
BIRMINGHAM, Ala. – A federal judge has denied the Birmingham Police Department's request to throw out a lawsuit the Southern Poverty Law Center (SPLC) filed against the department for its brutal use of pepper spray against Birmingham City School students. The judge also denied the request of a Carver High School assistant principal to be dropped as a defendant in the lawsuit.
"We look forward to proving that these students' rights have been violated," said Ebony Howard, lead attorney on the SPLC case. "The Birmingham Police Department should be protecting these students, instead of wasting taxpayer dollars defending the inhumane use pepper spray by officers stationed in Birmingham schools. The fact that this brutal practice has continued for so long is truly an embarrassment for the city of Birmingham."
The court order, issued by U.S. District Court Judge Abdul Kallon, was filed Wednesday in response to a motion for summary judgment by the Birmingham Police Department and Carver High School Assistant Principal Anthony Moss. The judge's order means the police department and Moss will face a federal civil trial for the use of pepper spray and excessive force against Birmingham students.
The judge's order also describes an instance where Moss, the assistant principal, tripped a student attempting to leave school. He then stepped on her back to restrain her. The student – identified only as "T.A.P." in the order – said that Moss had ordered her to leave Carver High School after she was falsely accused of smoking cigarettes.
"Frankly, when coupled with T.A.P.'s allegation that Moss also tripped her, Moss's admitted conduct borders on child abuse," Kallon wrote in the court order.
After Moss released T.A.P., she stood up and accidently bumped the school's police officer as her backpack swung around. When the student saw the officer reach for his gun belt, she fled out of fear. The officer chased T.A.P. and apprehended her in front of the school. She was held down by Moss and two other men as the officer doused her in the face and eyes with pepper spray.
In the order, Kallon notes the officer could have waited to arrest the student at home "because the school presumably had T.A.P.'s home address."
The order also describes how police officers stationed in Birmingham schools have used pepper spray – a chemical weapon typically used to restrain belligerent criminals – on a student as young as 15, and in at least one instance, a pregnant student.
The SPLC has been unable to identify any other police department in the country that relies so heavily on the use of chemical weapons against students on school grounds. Children exposed to pepper spray are at risk for serious – even life-threatening – health issues.
"The real tragedy is the long-term impact that results from having pepper spray in our schools," Howard said. "Birmingham youth have learned to distrust authority figures as a result of the actions of these police officers, who are supposed to protect them."
Governor declares state of emergency ahead of Tropical Storm Zeta
Zeta is currently a tropical storm over the Gulf of Mexico, but it is predicted to make landfall as a category one hurricane.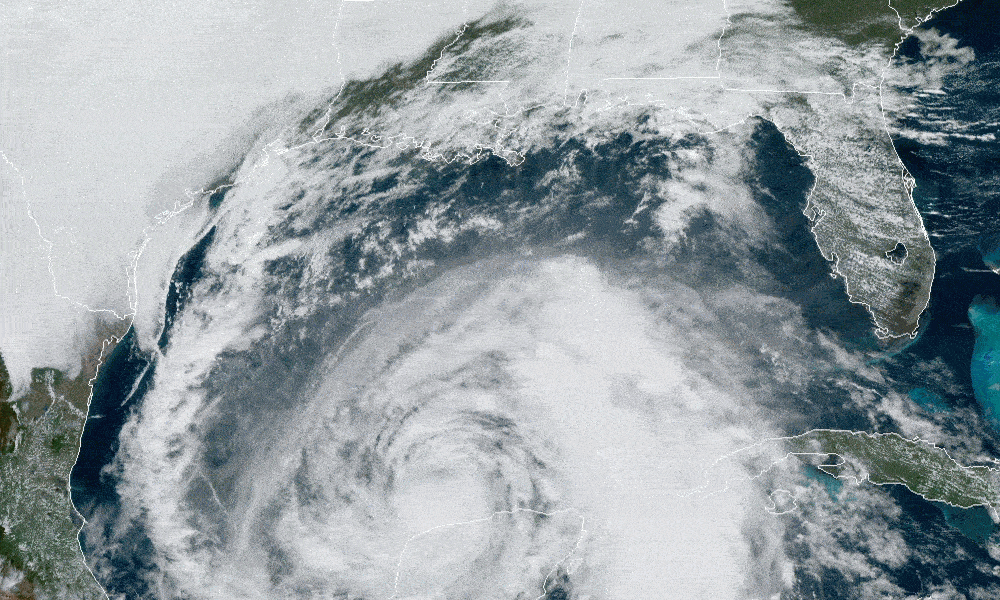 Alabama Gov. Kay Ivey on Tuesday issued a state of emergency as Tropical Storm Zeta approaches the Gulf Coast.
"Ahead of Tropical Storm Zeta's anticipated landfall Wednesday evening as a Category 1 hurricane, I am issuing a state of emergency effective today at 4:00 p.m.," Ivey said. "While this storm is not expected to have an impact as large as storms we've seen move through the Gulf earlier this year, we want to be in the best place possible to respond to anticipated rain, storm surge and mass power outage. I encourage everyone to remain weather aware and tuned in to their trusted news source as this storm could shift direction or change intensity. We continue to track the path of this storm and will stay in touch with the people of Alabama with any updates."
Zeta is currently a tropical storm over the Gulf of Mexico, but it is predicted to make landfall as a category one hurricane. The National Hurricane Center is predicting Zeta to make landfall in Mississippi on Wednesday and then proceed toward Alabama, but these storms can and do move.
A more easterly track could prove devastating to the Alabama Gulf Coast as was the case with Hurricane Sally, which shifted course in September, hitting Alabama, though Zeta is expected to be weaker than Sally at landfall.
The storm surge from the Mississippi-Alabama border to Dauphin Island is forecast to be 5 to 8 feet. Mobile Bay to the Alabama-Florida border is expected to have 3 to 5 feet of storm surge and from the border to Navarre, Florida, could experience 2 to 4 feet of storm surge.
Hurricane force winds are a possibility with this storm. Tropical force winds are expected to be an issue for Southern Mississippi and Alabama well inland. There is expected to be heavy rainfall across the state Wednesday night into Thursday morning.
The Baldwin County Emergency Management Agency announced that sandbags are available inside the county commission office at Robertsdale Central Annex (22251 Palmer Street) until 4:30 p.m. Tuesday and from 8 a.m. until 4:30 p.m. Wednesday or while they last.
Bring any help and shovels you will need. There is a limit of just 25 bags per person. Alabama's coastal counties are currently under a Tropical Storm Warning, a Storm Surge Warning for Mobile County and a High Rip Current and High Surf Warning.
Congressman Bradley Byrne said, "I just finished up briefings from Alabama EMA, FEMA, and the National Hurricane Center regarding #Zeta. We should not take this storm lightly and should start making preparations right away. After sundown Wednesday, I'd encourage everyone in Southwest Alabama to stay home and off the roads until sunrise Thursday. This storm will have impacts as far north as Montgomery, so those in Washington, Clarke, and Monroe counties will see tropical storm force winds and heavy rain. I'd encourage everyone to charge their phones and other necessary electronics. If you have an emergency during the storm, call 911 and do not try to drive."
Coastal Alabama is still in the process of recovering from Hurricane Sally which hit the state on Sept. 15.