Senator Fielding Welcomed in Senate Republican Caucus: Mark Kennedy Calls him a Liar
By Brandon Moseley
Alabama Political Reporter
Alabama State Senator Jerry Fielding of Senate District 11 announced on Thursday that he would be leaving the Alabama Democratic Party and joining the Alabama Republican Party effective immediately.
Sen. Fielding was elected as a state Senator in 2010.  Fielding's district includes parts of Calhoun, Coosa, Elmore, and Talladega counties. Before that, Fielding was a District and Circuit Court Judge for 26 years.  Throughout his political life Fielding was a Democrat……until Thursday.
Sen. Fielding said he was disturbed by the radical agenda set by the Democrats at their National Convention.  The Sylacauga Senator said, "I don't stand for same-sex marriage, abortion and gun control, and you definitely don't have to ask me three times if I want God to be included in my party's platform.  I couldn't sit by and watch the Democrat Party adopt such an extremely liberal agenda."
Alabama Democratic Party Chairman Mark Kennedy said, "Jerry Fielding's first act as a Republican Senator was to stand in front of a room full of people and lie."  "This has everything to do with redistricting and the fact that Jerry Fielding was targeted for elimination by the Republican supermajority unless he switched parties."
Senate Majority Leader Jabo Waggoner (R) from Vestavia said, "I'm not surprised at all that Senator Fielding has realized that his beliefs are more closely aligned with the Republican Party. He's a dedicated lawmaker who has consistently taken the more conservative position on issues, including voting in favor of a large majority of bills in our Handshake with Alabama platform.  Frankly, his joining the Republican Caucus is a natural fit."
Republican Party Chairman Bill Armistead said, "This is another reminder of how the Alabama Democratic Party is out of touch with everyday Alabamians.  Over fifty Alabama elected officials have left the Democrat ranks and joined with Republicans in the past two years because they can no longer affiliate themselves with the Party of Barack Obama, Nancy Pelosi and Mark Kennedy."  "Conservatives do not support abortion on demand, legalization of gay marriage, removing God from our party platform or redistributing wealth. Mark Kennedy and the Democrats have fully embraced the radical, liberal agenda of President Barack Obama.  This most recent announcement is just more evidence to that fact and it's time for Alabama conservative voters to come home to the Alabama Republican Party."
Senate President Pro Tem Del Marsh (R) from Anniston said, "As a relatively new lawmaker, Senator Fielding has jumped right in and proven himself to be fair and deliberate – always focused on doing what's best for the people of his district," Marsh said. "He's a man of strong integrity, a respected public servant and I'm happy to have him join the Republican Caucus."
Sen. Fielding said, ""I'm proud to join the Senate Republican Caucus and look forward to joining the effort to promote private sector economic growth, make state government more efficient and accountable to taxpayers, and protect our conservative Alabama values."
Chairman Kennedy said, "I'm interested to see how Senator Fielding operates in this next legislative session.  The Republicans welcomed him today with open arms, but he voted against nearly every major Republican piece of legislation during his two years in the Senate.  My guess is that he'll be a pretty miserable member of the Republican caucus. "
Chairman Armistead said, "Mark Kennedy speaks out of two sides of his mouth. On one hand, he claims Alabama Democrats are different from national Democrats. On the other hand, he encourages Alabamians to embrace Barack Obama and believes that legislation such as Obamacare is the right course for our nation.  As I have recently stated, this isn't your granddaddy's Democratic Party."
Fielding denied that Republicans offered him anything for his switch.  Chairman Kennedy said, "That's not true.  It's my understanding and seemingly common knowledge around the State House that Fielding was promised a position as Vice Chair of the Senate Judiciary Committee if he switched parties."
Meanwhile Rep. McClendon (R) from Springville was in Columbiana announcing his intention to campaign for the Eleventh District seat currently held by Fielding.  Under the redistricting plan passed by the state legislature Senate District 11 has been redrawn to include much of St. Clair County, half of Talladega County, and a substantial portion of Shelby county.
Governor declares state of emergency ahead of Tropical Storm Zeta
Zeta is currently a tropical storm over the Gulf of Mexico, but it is predicted to make landfall as a category one hurricane.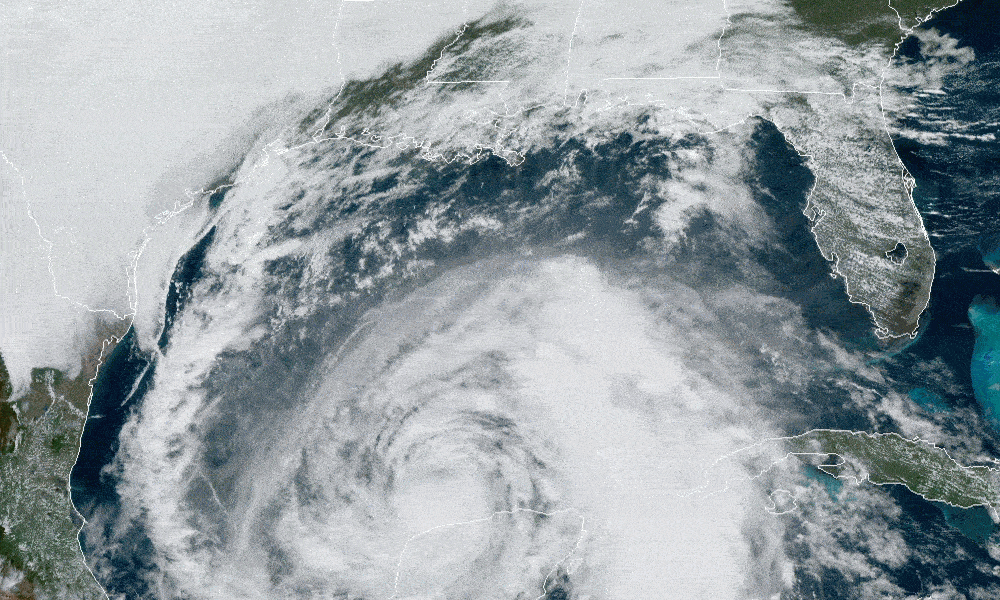 Alabama Gov. Kay Ivey on Tuesday issued a state of emergency as Tropical Storm Zeta approaches the Gulf Coast.
"Ahead of Tropical Storm Zeta's anticipated landfall Wednesday evening as a Category 1 hurricane, I am issuing a state of emergency effective today at 4:00 p.m.," Ivey said. "While this storm is not expected to have an impact as large as storms we've seen move through the Gulf earlier this year, we want to be in the best place possible to respond to anticipated rain, storm surge and mass power outage. I encourage everyone to remain weather aware and tuned in to their trusted news source as this storm could shift direction or change intensity. We continue to track the path of this storm and will stay in touch with the people of Alabama with any updates."
Zeta is currently a tropical storm over the Gulf of Mexico, but it is predicted to make landfall as a category one hurricane. The National Hurricane Center is predicting Zeta to make landfall in Mississippi on Wednesday and then proceed toward Alabama, but these storms can and do move.
A more easterly track could prove devastating to the Alabama Gulf Coast as was the case with Hurricane Sally, which shifted course in September, hitting Alabama, though Zeta is expected to be weaker than Sally at landfall.
The storm surge from the Mississippi-Alabama border to Dauphin Island is forecast to be 5 to 8 feet. Mobile Bay to the Alabama-Florida border is expected to have 3 to 5 feet of storm surge and from the border to Navarre, Florida, could experience 2 to 4 feet of storm surge.
Hurricane force winds are a possibility with this storm. Tropical force winds are expected to be an issue for Southern Mississippi and Alabama well inland. There is expected to be heavy rainfall across the state Wednesday night into Thursday morning.
The Baldwin County Emergency Management Agency announced that sandbags are available inside the county commission office at Robertsdale Central Annex (22251 Palmer Street) until 4:30 p.m. Tuesday and from 8 a.m. until 4:30 p.m. Wednesday or while they last.
Bring any help and shovels you will need. There is a limit of just 25 bags per person. Alabama's coastal counties are currently under a Tropical Storm Warning, a Storm Surge Warning for Mobile County and a High Rip Current and High Surf Warning.
Congressman Bradley Byrne said, "I just finished up briefings from Alabama EMA, FEMA, and the National Hurricane Center regarding #Zeta. We should not take this storm lightly and should start making preparations right away. After sundown Wednesday, I'd encourage everyone in Southwest Alabama to stay home and off the roads until sunrise Thursday. This storm will have impacts as far north as Montgomery, so those in Washington, Clarke, and Monroe counties will see tropical storm force winds and heavy rain. I'd encourage everyone to charge their phones and other necessary electronics. If you have an emergency during the storm, call 911 and do not try to drive."
Coastal Alabama is still in the process of recovering from Hurricane Sally which hit the state on Sept. 15.