Alabama Freethought Convention Saturday in Montgomery
By Brandon Moseley
Alabama Political Reporter
Historically, the people of Alabama: Black, White, Republican, or Democrat have acknowledged God and have overwhelming thought of themselves as 'Christians.'  That could change…..or at least that is the plan of a group who is holding their convention in Montgomery on Saturday.
The Alabama Freethought Convention says on Facebook that it is, "a statewide event for Freethinkers, Atheists, Agnostics, Humanists, and others concerned with separation of religion and government, human rights, and fact-based education. "
According to their announcement, "If you are trying to advance the cause and grow your local group you need to get to the Alabama Freethought Convention Saturday. You will have the opportunity to meet other group leaders at the local level and representatives of national groups including American Atheists, American Humanist Association, Atheist Alliance of America, and the Secular Coalition for America. Come to Montgomery for the day and take full advantage of this opportunity to meet you fellow leaders."  The event is being sponsored by the Secular Coalition for Alabama.
The speakers scheduled at the event include the Outreach Director for the American Atheists Blair Scott,  the publishers of the JesusFetusFajitaFishsticks blog Mary & Robert Posey, the President of the American Humanist Association David Niose, Jamila Bey, Jon Smith, Chuck Miller, and the creator of the Atheist Nexus "Brother Richard" Haynes.
"Brother Richard" said on Facebook, "I am a former fundamentalist minister who has seen the light of science and reason. I find inspiration in music, art, literature and our awe inspiring universe. I believe the next step in humanity's evolution is breaking the shackles of religious superstition.  I am secularly ordained and have dedicated myself to encouraging and inspiring others to "come out" of the religious closet."
The event includes: an overview of pertinent legislation the groups supports or opposes,  "Debaptism Ceremonies", a discussion panel on Secular Parenting, a discussion panel about secular teens, and entertainment by singer Shelley Segal.  Representatives of national groups including the American Atheists, the American Humanist Association, the Atheist Alliance of America, and the Secular Coalition for America will be there to collaborate and recruit new members.
The event is being held at the Embassy Suites Hotel and Conference Center at 300 Tallapoosa Street in Montgomery.  Advance tickets cost $40.  Tickets at the door will cost $50. Student tickets are available at a discounted price of $30. There is free admission for children 12 and under, and complimentary day care with activities is being provided
According to a recently released study by the Pew Research Center's Forum on Religion & Public Life, during the last five years, those who say they are unaffiliated with any religions have increased from just over 15% to just under 20% of all American adults. This includes more than 13 million self-described atheists and agnostics (nearly 6% of the U.S. public). It also includes nearly 33 million people who say they have no particular religious affiliation (14% of the U.S. public).  These are the highest numbers ever in American history.  The number of Americans who consider themselves a member of one of the many Protestant denominations has plummeted to just 48% (this is the first time ever that this group is not the majority of Americans.  In 1972 62% of Americans were Protestants.  This has dropped to just 48% today.  The number of Catholics has dropped from 26% of the population in 1972 to 25% today.
According to Pew this has enormous political ramifications.  24% of Democrats or likely Democratic voters are unaffiliated religiously, 13% are Black Protestants, 14% consider are White mainline Protestants, 9% are White evangelical Protestants, 13% are White Catholics, 5% are Hispanic Catholics, and 18% are other.  The fast growing unaffiliated group is now the largest subset within the Democratic Party's voter base.
Prison worker says excessive pepper spray may have killed inmate
A prison worker says the amount of pepper spray used was excessive, and that officers knowingly and intentionally put the inmate's life in jeopardy.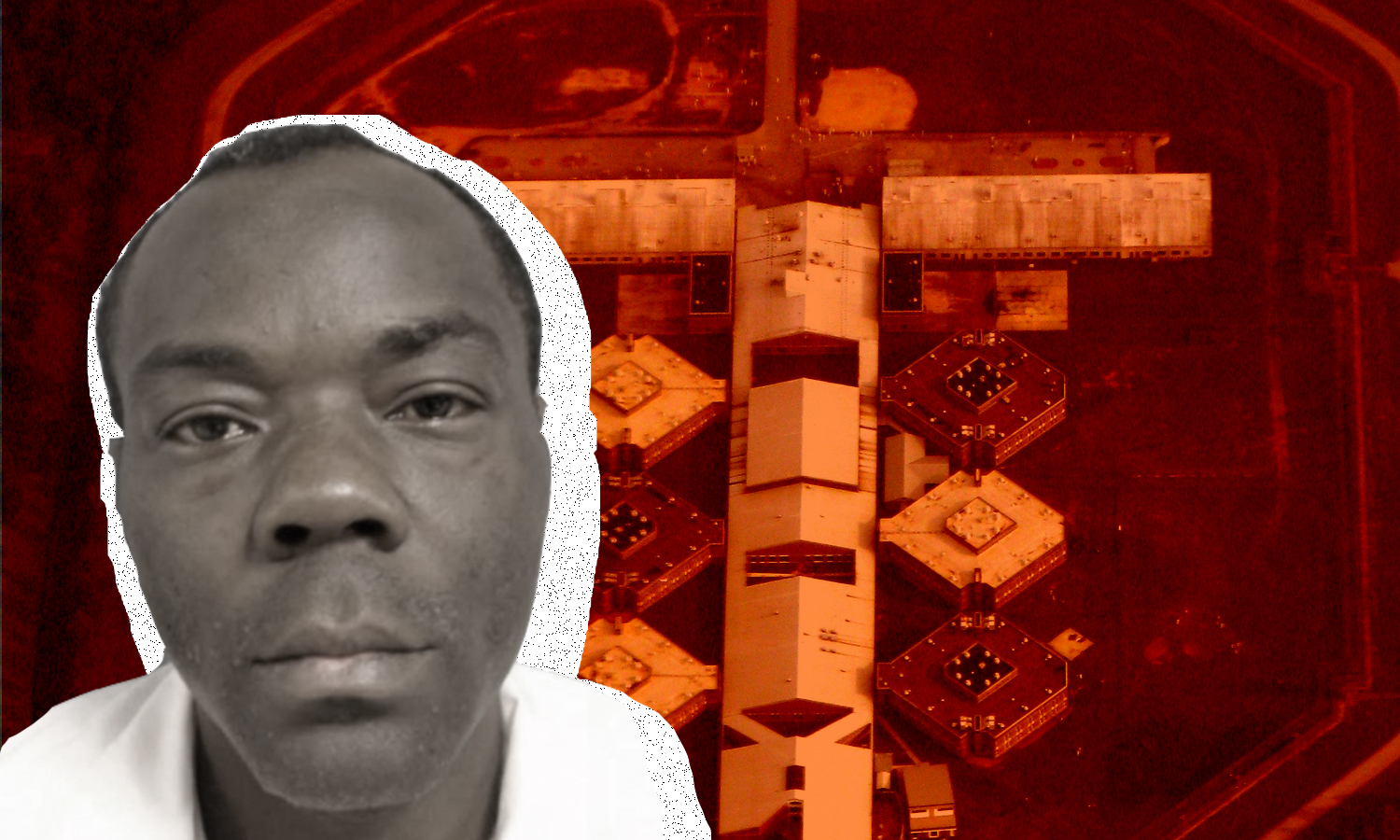 It's not yet clear what caused the death of 38-year-old Darnell McMillian after he was pepper sprayed inside an Alabama prison last month, but a prison worker says the amount of pepper spray used was excessive, and that officers knowingly and intentionally put his life in jeopardy.
Some time around 6 p.m. on June 22, three correctional officers placed McMillian in suicide cell S-11, with an inmate who was known to be aggressive and who was already on suicide watch, according to a prison worker with knowledge of the incident, who reached out to APR to discuss the death because the person said it troubled them.
The ADOC worker asked not to be identified because the person is still employed with the department.
"He shouldn't have been doubled up with somebody," the worker said of the aggressive inmate already in cell S-11. "It was very clear that the person in that cell was threatening."
The worker said the officers enticed the two men to fight, and once the inmate began threatening McMillian, McMillian took the first swing to hit the man.
The three officers standing outside then deployed a pepper spray called Cell Buster into the cell, the worker said. Cell Buster is a potent spray used by correctional staff and produced by the Chicago-based company Sabre.
"The inmate was yelling that he couldn't breathe," the employee said. "One Cell Buster is enough to do a lot of damage. There were three officers present at the time of this, and there were three cans of Cell Busters sprayed."
The employee said that once McMillian was pulled from the cell, he was almost unconscious and then "went completely unconscious, because he was coughing and aspirating."
The cell was then cleaned by inmates, except for some spots of blood, which the worker said might make it appear to have been a homicide by the other inmate, but the worker said several staff members at the prison believe the death may have been caused by excessive use of pepper spray.
"He was on his back when they were getting him to the infirmary, which can also cause asphyxiation, especially if he's coughing and saying he can't breathe. That spray can make you vomit," the worker said.
While there are video cameras that record each suicide cell, the worker said they do not believe there is footage from cell S-11 during the time of McMillian's death. The employee said they've been through many incidents in the prison but that "this one seems pretty bad."
The worker said it's not clear why the officers encouraged a fight between the other inmate and McMillian, but from experience, the person said some officers will do so when an inmate angers them.
The employee said when they read APR's first article on McMillian's death, and there was little information on what happened, they decided to reach out.
"I'd rather share it and put it out there," the person said. Some details of what the worker said were corroborated by the Jefferson County Coroner's office.
Jefferson County Coroner Bill Yates told APR on Thursday that McMillian's final cause of death awaits results from the autopsy, which can take between four and six weeks, but that there did not appear to be any external injuries that could have caused his death.
McMillian was pronounced dead at Donaldson prison at 7:49 p.m. on June 22, Yates said.
Yates, reading from his notes on the incident, said that in the moments before his death, there appeared to be a physical altercation between McMillian and another inmate, and that correctional officers used pepper spray to stop the fight.
"Obviously, Department of Corrections staff is going to step in to stop that, and it's my understanding that after that, he was having complaints of not being able to breath," Yates said. "I think they used — there was some pepper spray that was used to stop that, and he immediately went, from our understanding, to the infirmary."
"From our autopsy, I don't believe we found any type of trauma that would explain death," Yates said.
His office is awaiting lab results, to include toxicology and other lab work to determine if drugs or an unknown medical condition may have been factors in his death, Yates said. McMillian didn't have a history of any heart conditions, but Yates said lab results could reveal one if in fact he had a condition.
Asked if it's possible to die from exposure to a large amount of pepper spray, Yates said "I haven't heard of it, not to say it can't happen."
"I think you could pass away from extreme amounts of anything," Yates said, but he's never known of a death that resulted from large exposures to pepper spray.
Yates said there have been no reports to his office of any other inmate in that cell, or any ADOC staff, experiencing health problems as a result of the incident.
A 2003 study by the U.S. Department of Justice's National Institute of Justice on the use of pepper spray by police and corrections staff in North Carolina found that two cases of the 63 studied resulted in death from the use of pepper spray, and that both incarcerated persons who died had asthma. In only one of those cases, however, a large amount of pepper spray was used on the man, and the positioning of the man's body may have been a factor as well.
"Pepper spray was used more times in this case than in any other, but according to police officers, it was ineffective. The subject, who was obese, was handcuffed behind his back and placed in a facedown position when being transported," the report states. "The difficulty of breathing in this position may have been compounded by the damage already done to his airways."
In June, a 35-year-old inmate named Jamel Floyd died after correctional officers at a federal prison in Brooklyn used pepper spray after he had barricaded himself in his cell. He was unresponsive when removed from his cell and prison staff were unable to revive him, according to CNN. The death was under investigation and the U.S. Marshals and the FBI were notified, according to a release by the Metropolitan Detention Center.
According to the Sabre's own promotional video, Cell Buster is to be used in three-second bursts, with the correctional officer checking after each burst to determine if the "desired effects" have been produced, before using it for another 3-second burst. Cell Buster's description states that the product "delivers pain, irritation, inflammation, coughing, temporary blindness and redness of skin."
ADOC spokeswoman Linda Mays in a message to APR on Thursday said that the department's Law Enforcement Services Division is investigating all aspects of the incident.
"While we would like to address your questions and provide insight that would be helpful to you, at this juncture in the process we simply cannot provide information that would compromise the integrity of our ongoing investigation. More information will be available upon the conclusion of our investigation into Daniel [sic] McMillian's death," Mays wrote.