If You Watch FOX News, Go To Church, and Drive A Pickup, You May BE A "Redneck Republican"

By Representative Allan Farley
Do you have to wear khaki pants, a blue blazer, and penny loafers with no socks to qualify as a "Republican"?  Lord I hope not.  But, that seems to be the mental dress code a lot of people have for Republican men.  What about Republican women?  That's easy;   a tennis skirt, pony tail, and an expensive SUV.  (Stop laughing, you have the image).
Some of the most conservative men I know don't own a blue blazer.  And, wouldn't be caught dead wearing penny loafers.  The Conservative women I know are the backbone of the political party.  They may drive an SUV, but you better not stand in front of it.  They are highly motivated, get-r-done individuals.  So, why the stereotypes?  We watch too much television.
Now don't get me wrong.  I totally respect the group that has acquired the resources to belong to the Country Clubs.  They are able to take off and go to Montgomery for 30 days each year and not worry about losing their job.  I had to retire to get that opportunity.  So, after 37 years in Law Enforcement, the people I best relate to are the "blue collar" guys.  And that group has the mental image of the "Country Club" group running the Alabama Statehouse.  Now there are a lot of successful people in politics.  But the "Country Club" stereotype really overshadows the quality of these people, and the hard work they perform.  We too often negatively label, and verbally discredit, those in a different socio-economic class.  We need to change that.  We need to applaud success, and respect diversity.
As a society we are quick to label people who are different.  We sometimes label different kids as "gangs".  We sometimes label different churches as "cults".  And, we label rival sports fans as "fanatics".  In Montgomery, and Washington, we're critically referred to as "politicians".  (Yes, my hand is up.)
Recently I sat in a hospital lobby for a few hours.  No group identifiers there.  Worry, concern, fear, and prayer.  Everyone was sitting together in one area.  The same thoughts running through everyone's mind.  What's going to happen?  I've often compared a hospital waiting room to the waiting room at the county jail.  Both are filled with individuals worried, concerned, afraid, and praying for someone they love.  (Maybe that's why we close our eyes to pray?  We all look alike in the dark.)
How much importance do we place on being identified with a particular group?  Obviously quiet a lot.  Look at College football programs, mega churches, and the music business.  But, how important are the political views of the average working class man and woman?  In today's complex diversified society, they are extremely important.  So, what if I told you that, if you care about your family, your God, your job, and drive a pickup truck; you may be a "Redneck Republican"???
Since we currently don't have any Republican African Americans in the Alabama Legislature, we can't have a "Black Republican Caucus".  Maybe I should start a "Redneck Republican Caucus"?  Boy that would be a small group.  However, we could meet for breakfast and eat some grits and bacon.  (No bagels and yogurt for this group.)
Better yet, what if we started a "Working Class Republican Club" at home?  Everyone would be welcomed.  We could have a monthly early morning breakfast meeting before work.  If you have conservative values, love your God, your family, and your country, (and grits & bacon), you would fit right in.  (The more diversity, the better the results).
I pray that our upcoming presidential election will lead us to a stronger, more diverse, Republican Party.  If voters will prayerfully see Governor Romney as the most qualified candidate, and not simply a white man attempting to defeat a black man, I truly believe this great nation will move forward.  The famous speech by Dr. King is still true: we must "Judge a man by the content of his character, and not the color of his skin."
Colossians 2:(2-3) My goal is that they may be encouraged in heart and united in love, so that they may have the full riches of complete understanding, in order that they may know the mystery of God, namely, Christ, in whom are hidden all the treasures of wisdom and knowledge.
God Bless America.
Opinion | FEMA's Hurricane Sally response
So, how has FEMA performed in responding to Hurricane Sally? So far, pretty darn well.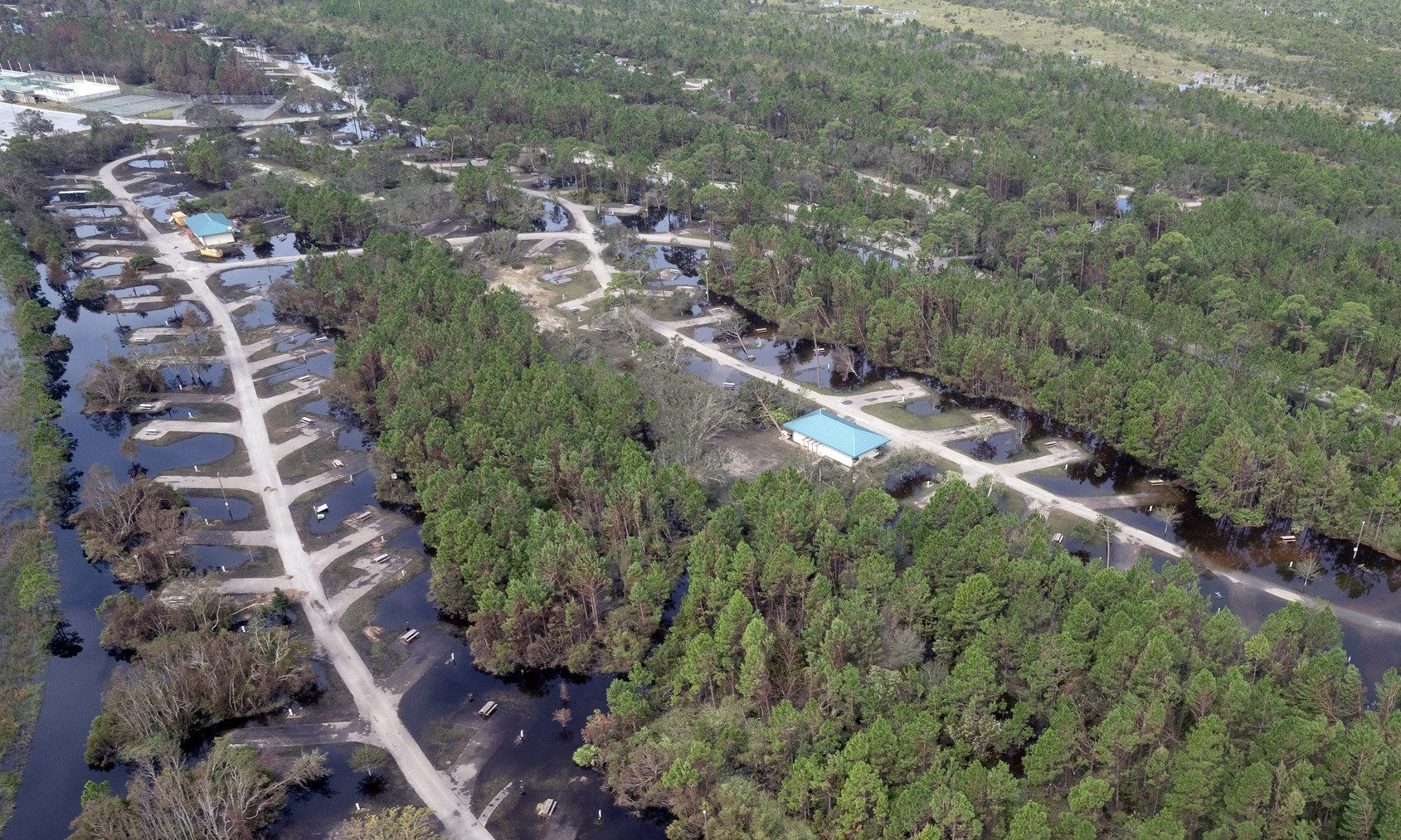 Most people in Alabama have heard of FEMA, the Federal Emergency Management Administration. Its name is a little misleading because emergencies by their nature aren't so much managed as responded to, often after the fact. You can't manage a tornado or an earthquake, for example, but you can and should respond to it.
Hurricanes are facts of life down here and nearly every part of our state, not just the coast, have been affected in some way by at least one. We can prepare for hurricanes and guard against the worst consequences and that starts with each of us as individuals, family members and citizens doing our part to be prepared to protect and take care of ourselves, family members and neighbors. Alabamians are actually pretty good at doing that.
But, there is also a role for governments at all levels. Local governments actually play the most important public role because they are closest to the people of their areas and have the first responders already employed and trained to take care of the needs of local residents during the period running up to, during, and in the immediate aftermath of the storm. State governments manage the preparations before the storm and provide the support local governments need afterward to do their jobs. The federal government supports the state and local efforts, which typically means providing the lion's share of the money needed, anywhere from 75 percent to 90 percent of the costs. So there's not one emergency management agency involved in responding to hurricanes but three, corresponding to each level of government.
The day before Hurricane Sally hit, I was individually briefed by the Director of the National Hurricane Center Ken Graham, FEMA Administrator Pete Gaynor and Coast Guard officials. That same day I went to the White House and made sure we had a good line of communication in case we needed help, which looked likely at the time. I have to say, the White House was immediately responsive and has continued to be so.
How has FEMA handled the federal response to Hurricane Sally? When the state of Alabama requested a pre-storm disaster declaration, which triggers federal financial support for preparations and response during the storm, FEMA and the White House gave the okay in just a few hours. On that day before when I spoke with the White House, I asked them to send FEMA Administrator Gaynor to my district as soon as possible once the storm cleared to see the damage and meet with local officials. He came three days after the storm and spent several hours touring the damage with me and meeting with local leaders. When the state of Alabama requested a post-storm declaration, triggering federal financial support for public and individual assistance, FEMA and the White House responded affirmatively in less than 48 hours – record time.
Public assistance is federal financial support for the costs to state and local governments as a result of a storm. This includes water bottles and meals ready to eat for locally requested points of distribution, debris removal and cleanup costs (think of the large tandem trucks picking up debris piled up on the right of way), as well as the costs to repair damage to public buildings and infrastructure like roads and bridges, and in the case of Sally damage to the Port of Mobile.
Individual assistance, as the label states, goes to individuals affected by the storm. Private assistance won't pay something you have insurance for, but it does pay for a variety of losses, particularly having to do with an individual's home. So far 60,000 Alabamans have applied for individual assistance and already FEMA has approved $42 million. If you haven't applied for individual assistance there's still time for you to do so online at DisasterAssistance.gov, or if you need help in applying call FEMA's Helpline at 1-800-621-3362. If you have applied for individual assistance and have been denied, appeal the decision because frequently the denial is simply because the applicant didn't include all the needed information.
Many people were flooded by Sally and over 3,000 of them have made claims to the National Flood Insurance Program. Over $16 million has already been paid out on those claims. The Small Business Administration has approved over a thousand home loans to people with storm losses, totaling over $40 million, and many more loan applications are still pending.
So, how has FEMA performed in responding to Hurricane Sally? So far, pretty darn well. I want to thank FEMA Administrator Gaynor for coming down here so quickly after the storm and for FEMA's quick and positive responses to all our requests. And I want to thank President Trump for his concern and quick response to Alabama's requests for disaster declarations. Hurricane Sally was a brutal experience for us in Alabama, but FEMA's response shows that government can do good things, helping people and communities when they really need it.