AG, Secretary of State warn against voter fraud
Staff Report
From the Office of Attorney General Luther Strange
MONTGOMERY — Attorney General Luther Strange and Secretary of State Beth Chapman today held a news conference to focus on Alabama's commitment to protect the integrity of the upcoming general election and to fight voter fraud.
Attorney General Strange and Secretary Beth Chapman, in partnership with district attorneys across Alabama, warn those who commit voter fraud that they will be prosecuted to the fullest extent of state law.  They were joined at the news conference by U.S. Attorney George Beck for the Middle District of Alabama and Randy Hillman, Director of the Alabama District Attorneys' Association.
State officials are emphasizing the importance of fair and honest elections in the wake of concerns raised in recent months, particularly regarding the use of absentee ballots.  After alleged improprieties were reported to both the Attorney General and the Secretary of State, the officials announced their plan of action for a unified and comprehensive response. No comment or information may be provided at this time about particular cases that may be under review.
"We take all allegations of voter fraud seriously, and when the situation and facts warrant it, we will investigate and prosecute these matters aggressively," stated Attorney General Strange.  "The right to vote is a sacred, fundamental civil right and the foundation of our democracy. It is vital that we preserve the integrity of our elections process."
In 2008, Secretary of State Chapman's office created a Voter Fraud Unit dedicated to dealing with reports of voter fraud. This unit is comprised of attorneys and elections staff members trained to receive and process voter fraud complaints. A website established by the Secretary of State provides a form for reporting complaints that are then reviewed by the Voter Fraud Unit and may be forwarded to the Attorney General's Office or the appropriate district attorney's office.
"When I ran for the office of Secretary of State I said there were three priorities of my office, honest elections honest elections and honest elections.  We have seen more honest elections but we have a long way to go in the fight against voter fraud" Secretary Chapman said.
In light of recent allegations, the Attorney General emphasized particularly the enforcement of absentee ballot statutes. The law requires that an absentee ballot must be witnessed by two adults or be notarized in order to be counted as a legal ballot.
Under state law, it is a felony to:
willfully alter the vote on someone else's absentee ballot,
willfully cast more than one absentee ballot in the same election,
willfully vote in someone else's name or falsify absentee ballot documents, or to
solicit or encourage illegal absentee voting activities.
The penalty is imprisonment of one year and one day up to 10 years, a fine of up to $15,000, or both.
Citizens who have information about voter fraud may report it through one of the following ways:
Unit, P.O. Box 5616, Montgomery Alabama, 36103-5616
Information about voter fraud is available on the webpage http://www.stopvoterfraudnow.com.
Additional information about the elections process in Alabama may be found at
http://www.sos.alabama.gov/downloads/election/2012/2012voterguide.pdf
Governor declares state of emergency ahead of Tropical Storm Zeta
Zeta is currently a tropical storm over the Gulf of Mexico, but it is predicted to make landfall as a category one hurricane.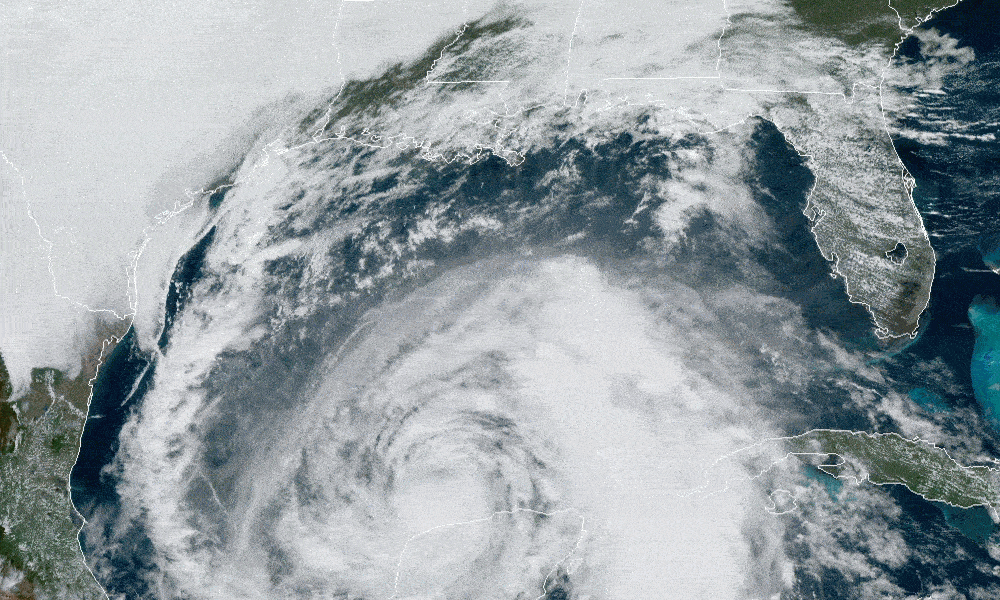 Alabama Gov. Kay Ivey on Tuesday issued a state of emergency as Tropical Storm Zeta approaches the Gulf Coast.
"Ahead of Tropical Storm Zeta's anticipated landfall Wednesday evening as a Category 1 hurricane, I am issuing a state of emergency effective today at 4:00 p.m.," Ivey said. "While this storm is not expected to have an impact as large as storms we've seen move through the Gulf earlier this year, we want to be in the best place possible to respond to anticipated rain, storm surge and mass power outage. I encourage everyone to remain weather aware and tuned in to their trusted news source as this storm could shift direction or change intensity. We continue to track the path of this storm and will stay in touch with the people of Alabama with any updates."
Zeta is currently a tropical storm over the Gulf of Mexico, but it is predicted to make landfall as a category one hurricane. The National Hurricane Center is predicting Zeta to make landfall in Mississippi on Wednesday and then proceed toward Alabama, but these storms can and do move.
A more easterly track could prove devastating to the Alabama Gulf Coast as was the case with Hurricane Sally, which shifted course in September, hitting Alabama, though Zeta is expected to be weaker than Sally at landfall.
The storm surge from the Mississippi-Alabama border to Dauphin Island is forecast to be 5 to 8 feet. Mobile Bay to the Alabama-Florida border is expected to have 3 to 5 feet of storm surge and from the border to Navarre, Florida, could experience 2 to 4 feet of storm surge.
Hurricane force winds are a possibility with this storm. Tropical force winds are expected to be an issue for Southern Mississippi and Alabama well inland. There is expected to be heavy rainfall across the state Wednesday night into Thursday morning.
The Baldwin County Emergency Management Agency announced that sandbags are available inside the county commission office at Robertsdale Central Annex (22251 Palmer Street) until 4:30 p.m. Tuesday and from 8 a.m. until 4:30 p.m. Wednesday or while they last.
Bring any help and shovels you will need. There is a limit of just 25 bags per person. Alabama's coastal counties are currently under a Tropical Storm Warning, a Storm Surge Warning for Mobile County and a High Rip Current and High Surf Warning.
Congressman Bradley Byrne said, "I just finished up briefings from Alabama EMA, FEMA, and the National Hurricane Center regarding #Zeta. We should not take this storm lightly and should start making preparations right away. After sundown Wednesday, I'd encourage everyone in Southwest Alabama to stay home and off the roads until sunrise Thursday. This storm will have impacts as far north as Montgomery, so those in Washington, Clarke, and Monroe counties will see tropical storm force winds and heavy rain. I'd encourage everyone to charge their phones and other necessary electronics. If you have an emergency during the storm, call 911 and do not try to drive."
Coastal Alabama is still in the process of recovering from Hurricane Sally which hit the state on Sept. 15.