Republicans Like Romney's Performance in Last Debate
By Brandon Moseley
Alabama Political Reporter
Facebook and Twitter allow pundits, politicians, and the public to respond in real time to the Presidential debates.  Neither candidate was able to deliver a knock out blow in the final debate; but Republicans were generally positive about Governor Romney's performance.
Alabama Republican Party Chairman Bill Armistead said in a written statement, "An overly aggressive Obama proved one thing to political observers tonight — the President knows he is falling behind and needed to mix things up. Obama interrupted, smirked and laughed his way through another debate, all the while Governor Romney sat poised, calm and collected. Some might even call that being Presidential."
During the debate, Alabama Speaker of the House Mike Hubbard (R) from Auburn posted on Facebook, "Obama: "Anyone out there can check the record." Yes we can: Solyndra, Solar Trust, Bright Source, LSP Energy, Amonix Solar, Sun Power…the list could go on and on…"
Birmingham area conservative talk radio host Leland Whaley said, "Romney wins by looking Presidential, in command of the facts and not getting drug into the weeds as a warmonger. Obama is losing in the polls and needed a knockout. He didn't get it. He will be losing all next week. Romney content to let Obama stew in the Benghazi Scandal without being able to claim Romney made it political. That thing has a life of its own. Obama will not impress undecided voters with his childish antics. Remember he is the President, but his opponent looked much more Presidential. Go Romney. Great Job."
Alabama State Representative Barry Moore (R) from Enterprise said on Twitter, "Is it just me or does the POTUS seem just like an empty shirt?"
Jefferson County Republican Party Chairman Chris Brown said on Twitter, "Obama's closing sounds desperate. Does he know he has lost this election."
Speaker Hubbard said on Twitter, "Romney: "After the election Putin won't get more flexibility, he'll get more backbone." Peace through strength. Worked before, it'll work again."
Alabama State Senator Bryan Taylor (R) from Prattville said on Twitter, "Tonight we saw two men with two very different plans… on how to increase our debt & decrease our civil liberties."
Rep. Jack Williams (R) from Vestavia said on Twitter, "Obama closing remarks start with an attack on Bush. He can't articulate his own vision for our future."
Republican National Committee Chairman Reince Priebus said on Twitter, "Tonight, Mitt Romney was strong and resolute. He offered a plan, a vision for the future. He was a Commander-in-Chief."
Chairman Armistead said, "Obama knows this election is slipping away from him and we know why. It is this President's utter failure to lead that has caused Americans in wide margins to break towards Governor Romney in the closing days of this campaign.  As Obama's image in the global community has dimmed, so has America's. It is time for a leader who will restore America to its former brilliance. The President of the United States should know that America never, ever, leads from behind. And we need never fear that Romney will make promises of "flexibility" to leaders who don't have America's best interest at heart."
Chairman Brown said on Twitter, "This choice is clear, four more years of a failed presidency or bringing back prosperity and making America that Shining City on the Hill again."
Former Bush Administration advisor Karl Rove said, "POTUS is right: we do need to make smart decisions. First one, get new POTUS."
North Alabama conservative talk radio host Dale Jackson said on Twitter, "Obama has zero desire to talk about Obama… He attacks Romney like he is the President… He will be soon."
Faith in Action Alabama calls on law enforcement to protect voters from harassment
"In these harrowing days it is incumbent upon all of us as citizens and you and your colleagues as law enforcement professionals to do all we can to maintain this right secured by so much courage and sacrifice."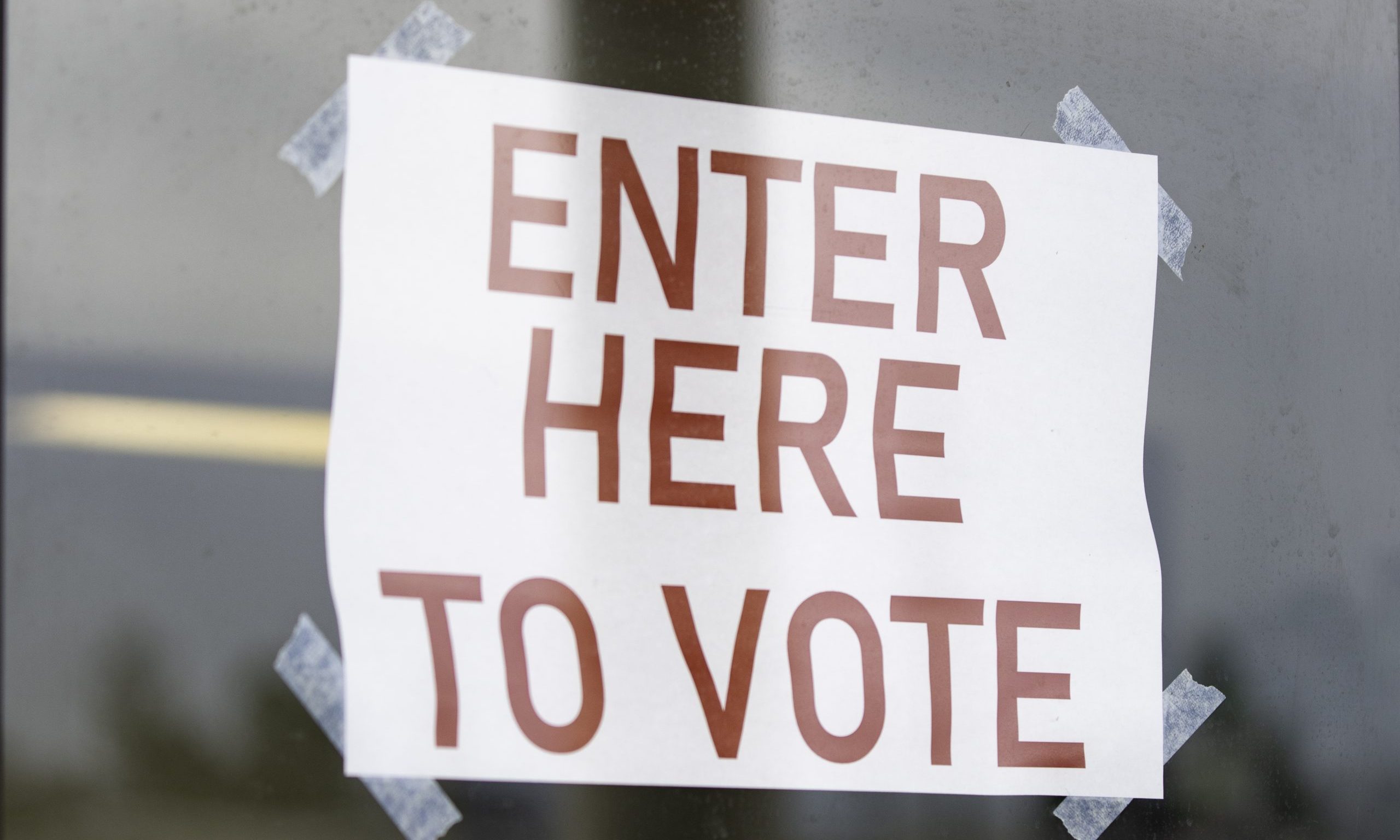 Nine clergy members from across the state have signed an open letter calling on local and state law enforcement to protect voters against intimidation and harassment at the polls.
The clergy are leaders in Faith in Action Alabama, a regional association of Christian congregations affiliated with the national group Faith in Action, the largest grassroots, faith-based organizing network in the country. It seeks to address a range of issues like gun violence, health care, immigration and voting rights.
This is their letter:
Across our country and here in Alabama, it is being seen that citizens are turning out in record numbers to vote early and by absentee ballots. It is very heartening to see so many of our fellow citizens energized and committed to exercising that most fundamental and critical duty of citizenship, the use of their franchise.  As servant leaders of an ecumenical association of nearly 2,000 faith communities across our state we are certainly encouraging our congregants to fulfill this duty either through early, absentee or day of election voting. For us this is not only part of our civic duty, but as people of faith obligation as well.

Unfortunately, it it also largely known that there are forces in our country that are actively, publicly and fervently at work to suppress the votes of some of our fellow citizens. We write to implore you to use the full authority of your office and department to ensure that those who seek to vote, especially on November 3, 2020 are not assailed or intimidated by illegal harassment in their polling places. We believe these threats are pervasive enough and real enough that proactive measures should be in place as citizens come to vote throughout that day. The strong, visible presence of uniformed legitimate law officers will hopefully prevent any attempts at confrontation or intimidation and violence.

The history of our state is marked by the efforts of tens of thousands of Alabamians who marched, protested, brought legal actions, shed their blood and some even gave their lives that every citizen of this state might have full and free access to the ballot box. In these harrowing days it is incumbent upon all of us as citizens and you and your colleagues as law enforcement professionals to do all we can to maintain this right secured by so much courage and sacrifice.

Please be assured of our prayers for you and the men and women of your department who have the awesome responsibility of providing public safety and equal protection under the law for every Alabamian. If we, the members of Faith in Action Alabama's Clergy Leadership Team, can be of assistance please do not hesitate to call upon us.

Sincerely,

Rev. Jeremiah Chester, St. Mark Baptist Church, Huntsville

Rev. David Frazier, Sr., Revelation Missionary Baptist Church, Mobile, and Moderator, Mobile Baptist Sunlight Association

Bishop Teresa Jefferson-Snorton, Fifth Episcopal District of the Christian Methodist Episcopal Church

Bishop Russell Kendrick, Episcopal Diocese of the Central Gulf Coast

Bishop Seth O. Lartey, Alabama-Florida Episcopal District of the African Methodist Episcopal Zion Church

President Melvin Owens, Alabama State Missionary Baptist Convention

Bishop Harry L. Seawright, Ninth Episcopal District of the African Methodist Episcopal Church

Dr. A.B. Sutton, Jr., Living Stones Temple, Fultondale

Father Manuel Williams, C.R., Resurrection Catholic Missions of the South, Montgomery