Vote NO on Constitutional Amendment 2, Say No to More Debt
By Thomas Scovill 
On November 6, voters will decide whether to turn a bond measure approved by voters in the year 2000 into a perpetual line of credit of $750 million.
In 2000, voters approved Amendment 666 and gave the state authority to borrow up to $750 million to provide incentives for businesses to move to or expand in Alabama. Since then the state has sold $720 million worth of the bonds authorized by this amendment. Now only $30 million can be sold before the authorized limit is reached. In the meantime, the state has paid down some of the principal and interest rates have fallen. The outstanding principal is now about $590 million. 
The payments for these bonds come from the oil and gas royalties paid to the Alabama Capital Improvement Trust Fund which gets 28 percent of the oil and gas royalties paid to the state. In 2011 this was $34.5 million. This distribution was not changed by the vote on September 18 which reduced the distribution to the Alabama Trust Fund to only 33 percent of the oil and gas royalties.
The use of revenues provided by Amendment 666 bonds is controlled by The Amendment 666 Bond Commission which is composed of the governor and his director of finance and commissioner of revenue, and the chairmen of the legislature's senate and house general fund committees. Projects are proposed to the commission by the Alabama Development Office (ADO) whose director is appointed by the governor.      
Constitutional Amendment 2 would allow the state to continue to sell bonds under the provisions of Amendment 666 as long as the aggregate outstanding principal does not exceed $750 million. This means as the principal is paid down the state can sell new bonds as long as the outstanding debt stays below $750 million. This is a new way to authorize the assumption of debt by our state government.
There is not a lot of difference between government borrowing and government taxes. One requires the other and government borrowing always has to be sustained by government taxes on the citizens. Borrowing leads to higher taxes. Unconstrained borrowing leads to unconstrained growth in taxes. This is why taking on more debt requires approval by the voters.
Constitutional Amendment 2 is a scheme by our Republican leaders to avoid the stigma of calling for an increase in the debt of our state by disguising it as a perpetual line of credit, i.e., the state can borrow and pay on the balance as long as the total owed is below the credit limit.
I am disappointed that the sponsor of the amendment has not responded to my request to describe the projects funded by Amendment 666 bonds.
"Vote once, borrow forever" is a Republican led end run around the voters that should trouble all of us.
I urge you to vote NO on Constitutional Amendment 2.
Print this piece
Opinion | COVID-19 has changed our state's industry and workforce landscape, our goal remains the same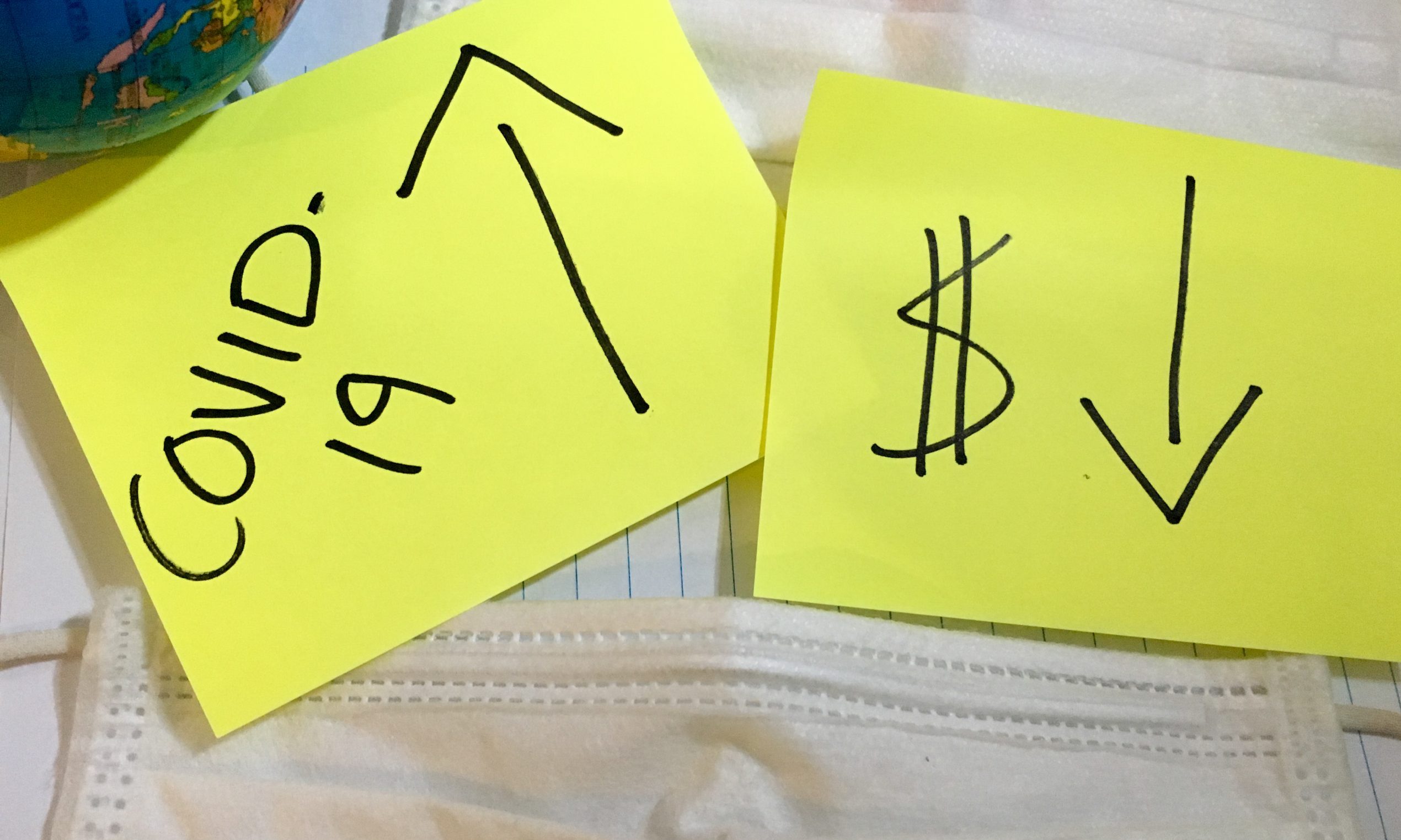 The human toll of COVID-19 is unprecedented in Alabama, and businesses of all sizes have taken a shellacking due to the pandemic. As such, our tactical focus for workforce development has transitioned from filling positions in the tight labor market we enjoyed in February to pandemic response, incumbent worker training and dislocated worker training today. The future of work has accelerated ten years in three months.
The Alabama Workforce Council (AWC) is working with the Ivey Administration and partners across the state to share best practices, key facts and resources for employers, employees and those who have been recently unemployed.
While the immediate focus of our efforts has transitioned to workforce recovery and response efforts to COVID-19 through our work with informational webinars, workforce recovery surveys, and resources for businesses (all available online), the AWC and AlabamaWorks remain steadfastly committed to the Governor's attainment goal of adding 500,000 highly-skilled workers to Alabama's economy by 2025. Notably, in these uncertain times, this goal has not changed.
Creating a highly-skilled workforce and resilient economy, even one that will be recovering for the foreseeable future, is necessary for Alabama's economic vitality. For those who have become unemployed or underemployed due to COVID-19, reskilling or upskilling now can lead to sustainable in-demand career pathways that produce measurable benefits in the future.
Success Plus, the formal name for the Governor's postsecondary education attainment goal, outlines the need to add an additional 500,000 Alabamians prepared for in-demand, high-wage careers to the workforce by obtaining credentials, certificates or degrees in addition to a high school diploma by 2025. Moremust be done to create stackable pathways that allow individuals to earn credentials through career-specific education and shorter-term programs that prepare them for immediate employment and future advancement.
To this end, Alabama has established a quality-assurance process for credentials through the Alabama Committee on Credentialing and Career Pathways (ACCCP). The ACCCP is tasked with identifying in-demand occupations in Alabama, developing competency models and career pathways for each of the in-demand occupations, and identifying related credentials of value associated with each of the in-demand occupations.
Additionally, on June 8the Alabama Workforce Council will launch the Governor's Survey of Employer Competencies,which will survey employers in each sector and region of the state to assist the ACCCP with identifying these in-demand occupations as well as the related competencies and credentials of value aligned to those occupations.
The survey will be conducted between June 8 and June 15, 2020 and, going forward, the survey will be conducted annually to assist the ACCCP's 16 Technical Advisory Committees (TACs) with their work oflinking credentials of value to one or more specific competencies needed for a job. Ultimately, this will allow employers to create competency-based job descriptions that list the specific skills required for a job, rather than using associate or bachelor's degrees as placeholders. Therefore, it is vital that employers of all sizes, and from each industry sector, provide responses to the survey. The TACs will receive the results of the Governor's Survey of Employer Competencies at the June 17, 2020 ACCCP meeting.
It is clear that much work remains to be done. COVID-19 adds challenges to our ultimate goal, but the Alabama Workforce Council and AlabamaWorks knows that – regardless of the pandemic – clearly identifying in-demand jobs, with their related skills, and facilitating more opportunities for high-skill, high-wage careers is now more important than ever.
To learn more about the Alabama Workforce Council's response to COVID-19 and to learn more about Governor Ivey's vision for creating 500,000 highly skilled workers by 2025, visit www.alabamaworks.com.

Tim McCartney, formerly of McCartney Construction in Gadsden, is the chairman of the Alabama Workforce Council.
Print this piece