Bentley Establishes Alabama Medicaid Advisory Commission
By Brandon Moseley
Alabama Political Reporter
Thursday, Alabama Governor Robert Bentley (R) signed an executive order to establish the Alabama Medicaid Commission.
Gov. Bentley said, "We are committed to increasing efficiency, eliminating fraud and maintaining patient care.  We believe we can deliver higher-quality care while also controlling costs.  The Alabama Medicaid Advisory Commission will help us accomplish this."
Speaker of the Alabama House Mike Hubbard said on Facebook, "Medicaid is among the largest consumers of your tax dollars, and if it's allowed to grow unchecked and unreformed, it has the potential of bankrupting our state."
Gov. Bentley said, "The Commission will include members who are all dedicated to quality healthcare.  We'll listen to the perspectives of consumers, physicians and many others.  By receiving their input and thoroughly reviewing Medicaid's finances, we can make informed and responsible decisions about increasing efficiency and improving care."
Gov. Bentley has appointed State Health Officer Dr. Don Williamson as the chairman of the Alabama Medicaid Advisory Commission. Dr. Williamson said, "This is the next step in the transformation of Medicaid.  This represents an opportunity to fundamentally change the funding and delivery system for the better.  I am honored to be asked to help with this important task."
Gov. Bentley appointed Alabama State Senator Greg Reed to the Alabama Medicaid Advisory Commission.  Sen. Reed said, "The decisions we make regarding Medicaid will have an effect on healthcare for all Alabamians.  Our goal is to make the right decisions for today and for our healthcare future.  I look forward to serving with this Commission."  Sen. Reed is the Co-Chairman of the Permanent Joint Legislative Committee on Medicaid Policy and is the chairman of the Senate Health Committee.
Alabama State Representative Greg Wren has also been appointed to the Commission.  Rep. Wren said, "The Legislature looks forward to working with Governor Bentley and Dr. Williamson as we address the critical Medicaid financing issues in advance of the 2013 Legislative Session, beginning February 5, 2013.  Taxpayer funding for Medicaid programs has doubled over the past 10 years and now consumes nearly one-third of our state's General Fund budget.  Building a sustainable Medicaid finance structure is imperative." Rep. Wren serves as chairman of the Permanent Joint Legislative Committee on Medicaid Policy.
Senate Pro Tem Del Marsh (R) from Anniston said, "There's a great deal of credit owed to Governor Bentley, Senator Reed, Representative Wren, Dr. Williamson and each member of this Commission for their willingness to join forces and work toward finding long-term solutions to systemic problems in Alabama's Medicaid program.  Working together, along with providers and end users, our goal is to reduce costs to taxpayers without jeopardizing critical services to those who rely on Medicaid."
Speaker Hubbard said.  "I am convinced this Commission can find innovative ways to continue providing adequate healthcare to the poorest among us while also keeping those services affordable and accountable to the taxpayers who fund them."
Gov. Bentley said, "This is the latest step in an ongoing effort to increase efficiency across state government.  We are committed to making the wisest use of the resources given to us by taxpayers, and this Commission is the latest example of how we are following through with our commitment."
Alabama Medicaid's generous benefits have been getting increasingly expensive for the state of Alabama to maintain over the last decade.  Some conservatives in the state legislature wanted to finally limit the growth of the program in the 2013 general fund budget.  Some liberals proposed tax increases to fund Medicaid.  Ultimately the legislature decided to raid the Alabama Trust Fund for the next three years to continue to fund the costly program.  Gov. Bentley is hoping that the state will either discover new revenues or substantial new efficiencies to pay for the Alabama Medicaid Program at the end of that time.  Medicaid is a social entitlement created during the Lyndon Johnson Administration of the 1960s.
Print this piece
Ag commissioner concerned about collapsing beef prices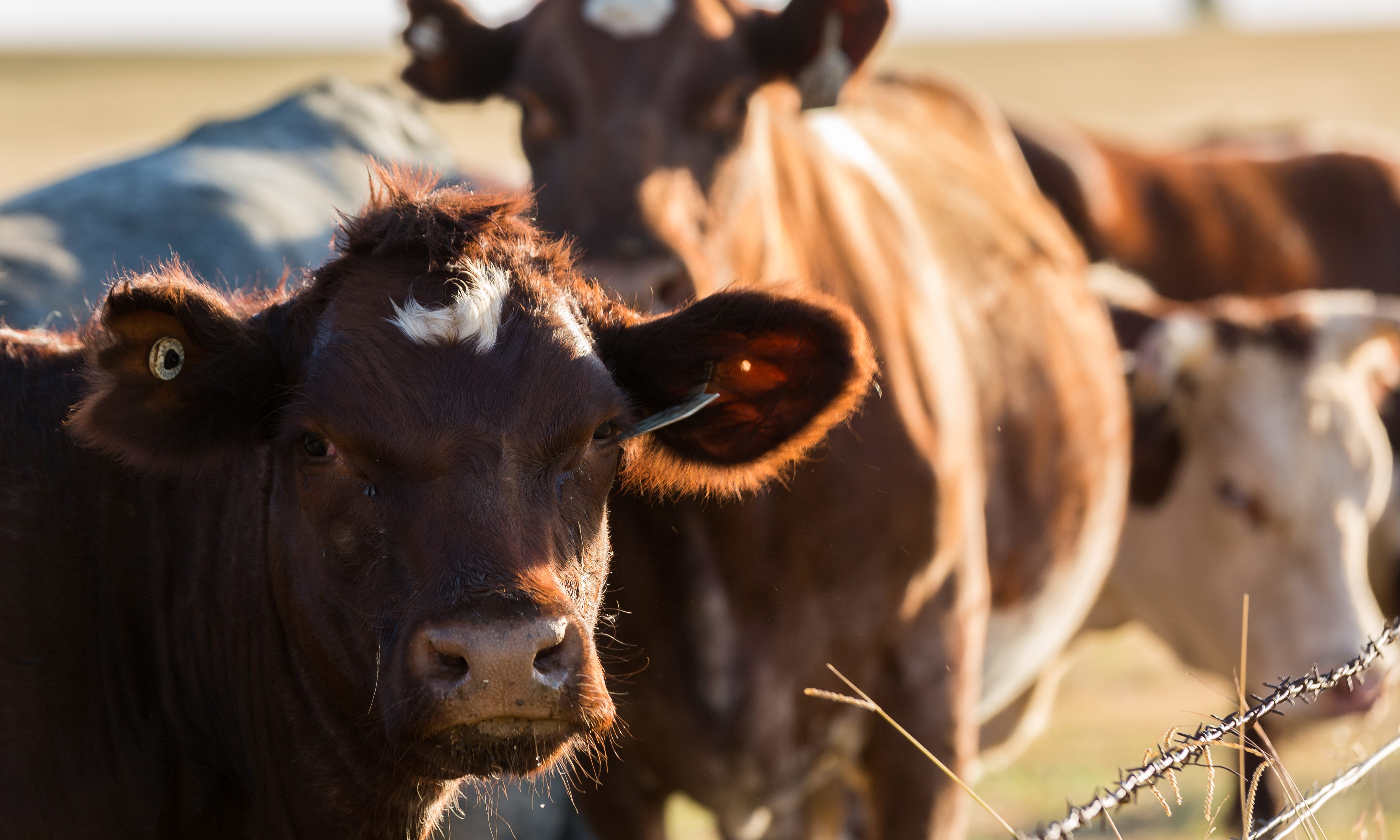 Alabama Department of Agriculture and Industries Commissioner Rick Pate (R) is concerned about dropping cattle prices and the impact that that is having on Alabama's farmers and ranchers.
"We have been very dialed into the crisis Alabama Cattle Producers are up against," Pate told the Alabama Political Reporter. "We will continue to closely monitor this dire situation and the market impact it is having on Alabama's cattle farmers . . . as well as consumers."
"After I was contacted by a number of Alabama's stockyards and Cattle producers expressing concern with regards to market inconsistencies and increased consumer prices…… I wrote a letter to Senators Shelby and Jones requesting that they join in on a push for an investigation of the meat packing industry," Pate said. "I am encouraged by the support we are getting from both Jones and Shelby. It's also great to see Alabama Producers joining in together in an effort to formulate a strategy to address the current situation."
Commissioner Pate shared the April 6 letter.
"Over the last five days, I have been contacted by many stockyards and cattle producers concerning the seemingly inconsistent drastic reduction in futures prices for cattle while at the same time consumers are purchasing more beef at grocery stores than at any time in recent memory and at the same time grocery store shelves are empty of beef," Pate wrote the Senators. "There is concern from many in the cattle industry that the large meat packing companies are manipulating markets to put cattle produces and local stockyards at a disadvantage during a national crisis. Due to depressed cattle prices and uncertainty over cattle prices multiple stockyards will not conduct business this week."
"I understands that Senators Chuck Grassley of Iowa and Mike Rounds of South Dakota have recently asked the U.S. Department of Justice and other federal agencies to investigate whether the large packing companies are manipulating beef markets to fix prices at a level that negatively impacts beef producers," Pate wrote. "I urge you to join your fellow senators in calling for this investigation to make certain that Alabama cattle producers are not suffering from artificially low beef prices."
COVID-19 has impacted many areas of our lives. That includes at the grocery store where selection of beef, pork, and chicken products can be a hit and miss proposition for shoppers due to hoarders and to less cattle, hogs, and chicken being killed because of slaughterhouses suffering high absenteeism due to COVID-19. The big four major packers: Tyson Foods, Cargill/Excel, J.B.S. Swift, and National Beef process over 80 percent of the cattle. When their daily productions dropped there was an oversized effect on cash and futures markets, because of the lack of competition and because 70 percent of the cattle they process are forward contracted. If a feedlot was not forward contracted they often could not sell their cattle at any price.
The spot market or cash market generally determines live cattle prices. Some in the industry have accused the big four meatpackers of engaging in an "allied strategy" to manipulate the spot market so that the four major companies can profit at the expense of farmers and ranchers.
Sen. Grassley praised President Donald J. Trump's recent call for an investigation into possible anticompetitive behavior in the beef industry. Last month, Grassley lodged a similar request with the Departments of Justice and Agriculture.
"While consumers are facing record-level prices at the meat counter, America's Beef producers are being forced to sell their cattle to meatpackers at a loss, if they can sell them at all," Sen. Grassley said. "Consolidation in the meatpacking industry has exacerbated the market pain on both sides of the supply chain, and producers and consumers need to know whether unfair business practices by packers are to blame."
"I've called on the Trump administration to look into unfair or anticompetitive practices and I'm grateful that President Trump has made this issue a priority," Grassley added. "USDA is looking into unfair pricing practices. DOJ must also examine if any collusion within the packing industry has taken place in violation of our antitrust laws."
Grassley has long raised concerns about consolidation in the meatpacking industry and pressed USDA to protect independent producers.
The National Cattlemen's Beef Association recently called for an investigation into the business practices that lead to unfair marketplace for beef producers. R-CALF filed suit against the Big Four packers last year alleging that the four companies are engaging in an "allied strategy" in defiance of U.S. anti-trust law.
Rick Pate is a cattle rancher in Lowndes County. The Pate family has raised Charolais beef cattle in Alabama for decades.
Print this piece