NRA Endorses Forever Wild
By Brandon Moseley
Alabama Political Reporter
The nation's oldest and largest gun rights group, the National Rifleman's Association is urging that its many members and supporters vote "YES" on Amendment 1 to Continue Alabama's Forever Wild Land Trust.
The NRA's Institute for Legislative Action (NRA-ILA) in their endorsement said, "Sportsmen have benefited immensely from this critical program, opening up tens of thousands of acres teeming with wildlife.  At a time when finding places to hunt is more and more difficult for many sportsmen, the acquisition of public hunting land is essential to the preservation of our hunting heritage.  Specific language in the constitutional amendment designating that the lands acquired should provide for hunting opportunities."
The NRA said, "Since its establishment by constitutional referendum in 1992, the Forever Wild Program has secured more than 227,000 acres with numerous opportunities being available for hunting.  At a time when finding places to hunt is becoming more and more difficult for many sportsmen, the acquisition of public hunting land is essential to the preservation of our hunting heritage.  Despite Alabama's undeniable natural beauty, it still lags behind other southeastern states in the amount of accessible public conservation and hunting land.   The vast majority of funding for the Forever Wild Land Trust is generated by the interest earned from natural gas royalties, with no monies coming from the taxpayer.  Additionally, the trust may purchase lands only from willing sellers at fair market value. "
According to the NRA more than 96% of the land, including 17 Wildlife Management Areas, is open to some form of public hunting.  The NRA says that because the majority of game species in Alabama live exist on private property it is necessary for the government to acquire public land under the Forever Wild program to provide the hunting public with access to affordable hunting.
Furthermore the NRA-ILA argues that no taxpayer monies are used for the program as a large portion of funding comes from natural gas royalties. The Forever Wild Land Trust also collects money from its special state license plate. Alabama motorists can purchase Forever Wild license plates for $50 per year, with $42.50 from each sale going toward supporting the program's mission.
The NRA-ILA urges that their friends and supporters become a "Fan" or "Like" "Forever Wild Alabama" (www.facebook.com/foreverwildal) on Facebook and encourages them to ask their friends to do the same.  They are also promoting Amendment 1 bumper stickers and encouraging everyone to vote yes for Amendment One.
Critics of the Forever Wild Program argue that the state is already depleting the Alabama Trust Fund by $437 million and can no longer afford the program.  Conservatives worry that putting more land under government control will diminish individual freedoms going forward.
For more information visit their website:
Print this piece
Jefferson County Health Department: Nursing homes can take in COVID-19 positive residents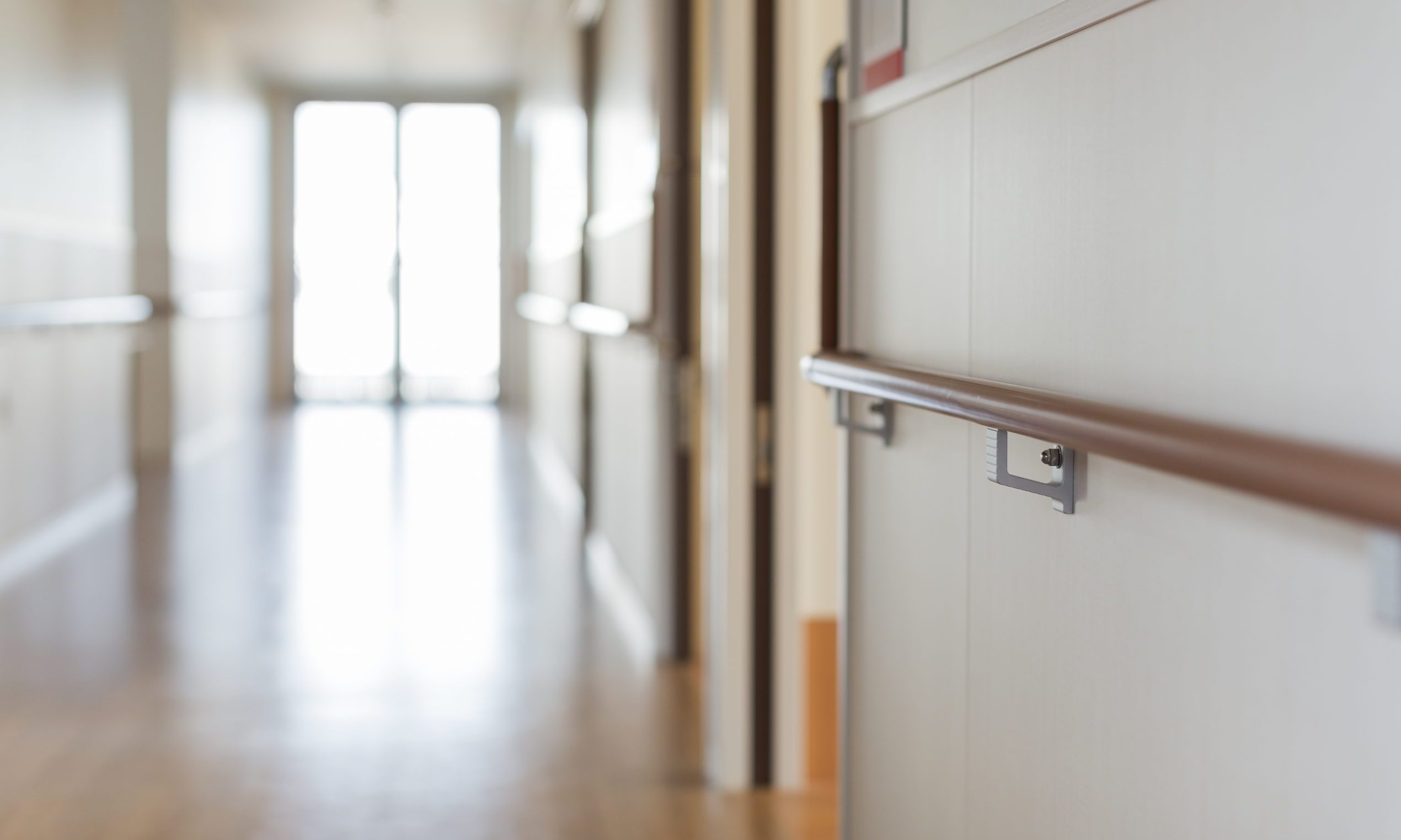 A letter from the Jefferson County Department of Health informed nursing homes that they can take in residents who have been treated for COVID-19 and still test positive for the virus if they meet certain requirements.
The letter, sent to Jefferson County nursing homes, reads that there is a "possibility that our hospitals will not have the capacity to care for a large number of patients infected with COVID-19, and the impact of COVID-19 on Long-Term Care Facilities that house our most vulnerable patients" as the reasoning behind why nursing homes can take in COVID-19 patients who still test positive for the virus. 
The criteria for accepting COVID-19 positive patients requires that the patients must meet two steps of criteria:
At least 3 days (72 hours) have passed since recovery, defined as resolution of fever without use of fever-reducing medications and improvement in respiratory symptoms (e.g., cough, shortness of breath); and

At least 7 days have passed since symptoms first appeared
The letter also says that patients who have tested positive for COVID-19 may return to a long-term care facility prior to the above criteria being met as long as the facility uses contact precautions as outlined in "Interim Infection Prevention and Control Recommendations for Patients with Suspected or Confirmed Coronavirus Disease 2019 (COVID-19) in Healthcare Setting."
The elderly and those with conditions that can weaken the immune system are considered the most at risk of serious illness and death from COVID-19.
John Matson, communications director for the Alabama Nursing Home Association (ANHA) said that this decision "goes against sound medical advice."
"For the past month, Alabama nursing homes have been doing everything they can to prevent COVID-19 from entering their buildings," Matson said. "Now, Jefferson County Health Officer Dr. Mark Wilson wants nursing homes to accept patients who have tested positive for COVID-19 even though they still exhibit symptoms and have not fully recovered.
"That decision goes against sound medical advice," Matson said. "Just last week, the American Medical Directors Association issued guidance stating that nursing homes should not admit a COVID-19 patient until the patient has two negative tests. Dr. Wilson's decision places nursing home residents, those vulnerable to COVID-19, in great danger."
The ANHA said two weeks ago that visitations at nursing home facilities will be restricted at Alabama nursing homes during the COVID-19 outbreak to prevent the spread of the disease and that nursing homes will follow the CDC guidelines for screening symptoms of COVID-19.
Matson said that nursing homes need resources to prevent the spread of COVID-19, not "orders from government officials to bring this horrible virus into the very place where our most vulnerable citizens live."
"While the health officer is concerned about the capacity of local hospitals to meet the demands posed by the COVID-19 crisis, he (Wilson) does not cite a single example of a local hospital that is currently experiencing a capacity problem," Matson said. "Our nursing homes are being stretched to the breaking point and not one penny of the money allocated by the federal government to fight this virus has made its way to a nursing home."
The JCDH issued a response to concerns surrounding the letter, saying they were endorsing existing guidance from the CDC, not giving orders to nursing facilities. 
"This letter was an endorsement, not a Public Health Order, of existing guidance issued from the Centers for Disease Control and Prevention (CDC)," the statement from JCHD said. "In this guidance, the CDC outlines a non-test-based strategy for when a person can be considered not to be infectious due to COVID-19 when there is limited ability for a local area to perform COVID-19 testing."
The JCDH said that patients who do test positive can return to their facilities if the facility follows guidance issued from the CDC with regard to personal protective equipment and appropriate isolation to protect all residents at the facility. If a nursing facility does not have the appropriate equipment to provide the requirements laid out in the CDC's guidelines, then there is no expectation that the facility should admit a COVID-19-positive patient. 
"COVID-19 cases continue to increase, and the peak need for hospital beds is expected around the 3rd week of April, and the JCDH is working with our community partners to allow for as many hospital beds as possible to care for what will be a much greater than usual number of patients seeking medical care. 
We want to do everything possible to allow Jefferson County to be able to provide high-quality care to all who need it; ultimately, we do not want a hospital to have to turn away any patient because of a lack of hospital beds."
There have been eight confirmed cases of COVID-19 in six Alabama nursing homes across the state. 
Statewide, Alabama nursing homes have reported eight confirmed cases of COVID-19 in six Alabama nursing homes. Two cases were reported at two separate nursing homes in Jefferson county. 
Print this piece