Armistead Says that Alabama Battleground Patriots Make a Huge Impact in Ohio
By Brandon Moseley
Alabama Political Reporter
The 2012 Presidential election hangs on the thinnest possible edge and everything hinges on which of the two campaigns is best able to identify its voters and motivate them to come out to the polls.  Most of the nation is set in their presidential preferences.  Polls show that Alabama will easily go into the Romney camp.  Several large states are securely in the Obama camp.  Missouri, Florida, North Carolina, Virginia, New Hampshire, Pennsylvania, Colorado, Wisconsin, Iowa, Michigan, Nevada, and most especially….Ohio is where the fate of the nation will be determined.  Polling shows that Missouri, North Carolina, Florida, and Colorado will most likely fall into the Romney camp.  Pennsylvania, Nevada, and Michigan appear to be leaning towards President Obama.  If there are no surprises that would have the election essentially tied at 243 electoral votes for reelecting President Obama to 244 electoral votes for electing Mitt Romney (R) with 270 electoral college votes needed to win.  Of the remaining five states: Ohio is the biggest prize with 18 electoral votes
In an attempt to influence the Presidential election , the Chairman of the Alabama Republican Party Bill Armistead and the Alabama Republican executive committee have formed the Alabama Battleground Patriots, Republican volunteers whom the party has sent into battleground states to knock on doors and campaign in those states where this election likely hinges.
Chairman Armistead announced that the Alabama Battleground Patriots deployed to Dayton, Ohio have knocked on over 20,000 doors in only three days. Over 100 Alabamians from central and north Alabama have traveled to Ohio by bus to campaign to make Mitt Romney the next President of the United States.
Chairman Armistead said in a written statement, "Let no one say that Alabama Republicans haven't made a difference in this presidential election.  We not only held the first ever Presidential Forum in Alabama back in March, but we are lending support to other states to ensure that Governor Romney wins this election. We felt certain that Romney would easily win Alabama, so we were determined to help in important swing states such as Florida and Ohio. We have sent nearly 200 volunteers to these two states and they are working directly with the Romney campaign, going door-to-door in neighborhoods to help turn out the vote on November 6th. Our Alabama Battleground Patriots made over 30,000 contacts in Ohio and Florida as they walked through many neighborhoods, seeking support for the Romney/Ryan team, and they got a terrific response.  I am absolutely confident that our Alabama Battleground Patriots will have made a positive impact on the election of Governor Romney as our next President."
Alabama Congressman Mo Brooks (R) from Huntsville said, "This is the most important election in my lifetime.  We must replace Obama by electing Governor Romney, because the future of our nation depends upon it. We came here to do whatever we could to help and I believe we have delivered. It was my privilege to work beside my fellow Alabamians these last three days."  Despite facing a challenge from Huntsville Democrat Charles Hollie Congressman Brooks led the group of Patriots up to Ohio and worked alongside the other volunteers as they went door-to-door for Romney.
The group has had to endure some inclement weather.  Battleground Patriot and Chairman of the Cullman Republican Party Ken Brown said, "We just put on a poncho and went out anyway.  We were excited to come here and we got a great reception from the Romney staff. We're tired, we're sore, but we're also satisfied."  Brown said that the volunteers would spend the evening at a Paul Ryan rally.
Former Alabama Republican Party Chairman Marty Connors said on Facebook, "Alabama Battleground Patriots organize in Dayton, Ohio. Led by Congressman Mo Brooks (Huntsville) about 100 assemble here and are dispatched to go door to door in separate locations in swing districts. According to the Romney field representative, nearly 8,000 doors were reached yesterday. Best line of the day? While the coordinator was training our group he said, "Feel free to discuss issues but for goodness sake don't bring up the SEC!""
Chairman Armistead is predicting a Romney victory. "Our team will get a lot of satisfaction when they see the Romney/Ryan ticket win this Presidential election, knowing that they made a difference," stated Armistead.  No Republican has ever won the presidency of the United States without winning Ohio.
According to pollster Scott Rasmussen Ohio is tied at 48% to 48%, Wisconsin is tied at 49% to 49%, Iowa is tied at 48% to 48%, Romney leads in Virginia 50% to 48%, and Romney leads in New Hampshire 50% to 48%.
Print this piece
Jefferson County Health Department: Nursing homes can take in COVID-19 positive residents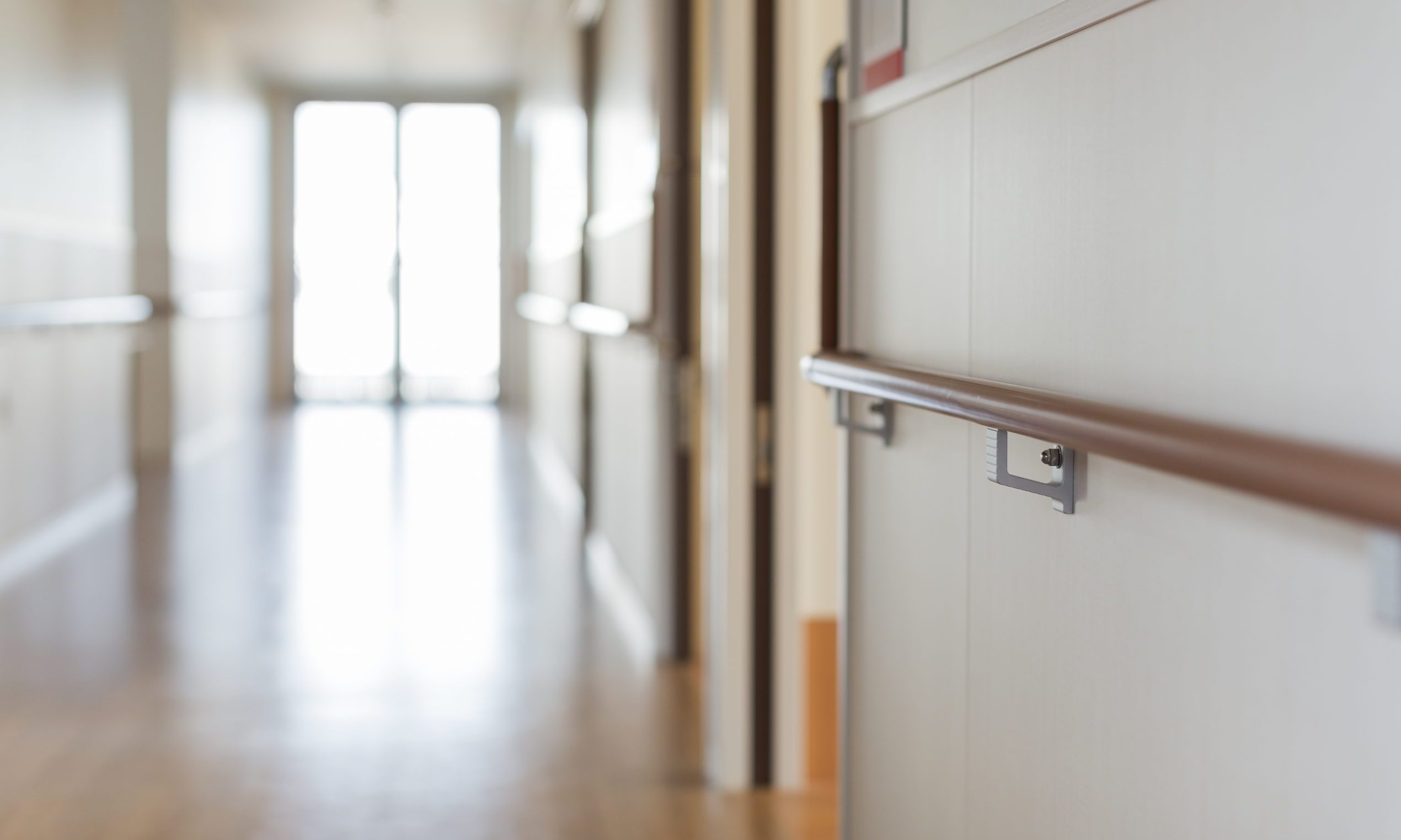 A letter from the Jefferson County Department of Health informed nursing homes that they can take in residents who have been treated for COVID-19 and still test positive for the virus if they meet certain requirements.
The letter, sent to Jefferson County nursing homes, reads that there is a "possibility that our hospitals will not have the capacity to care for a large number of patients infected with COVID-19, and the impact of COVID-19 on Long-Term Care Facilities that house our most vulnerable patients" as the reasoning behind why nursing homes can take in COVID-19 patients who still test positive for the virus. 
The criteria for accepting COVID-19 positive patients requires that the patients must meet two steps of criteria:
At least 3 days (72 hours) have passed since recovery, defined as resolution of fever without use of fever-reducing medications and improvement in respiratory symptoms (e.g., cough, shortness of breath); and

At least 7 days have passed since symptoms first appeared
The letter also says that patients who have tested positive for COVID-19 may return to a long-term care facility prior to the above criteria being met as long as the facility uses contact precautions as outlined in "Interim Infection Prevention and Control Recommendations for Patients with Suspected or Confirmed Coronavirus Disease 2019 (COVID-19) in Healthcare Setting."
The elderly and those with conditions that can weaken the immune system are considered the most at risk of serious illness and death from COVID-19.
John Matson, communications director for the Alabama Nursing Home Association (ANHA) said that this decision "goes against sound medical advice."
"For the past month, Alabama nursing homes have been doing everything they can to prevent COVID-19 from entering their buildings," Matson said. "Now, Jefferson County Health Officer Dr. Mark Wilson wants nursing homes to accept patients who have tested positive for COVID-19 even though they still exhibit symptoms and have not fully recovered.
"That decision goes against sound medical advice," Matson said. "Just last week, the American Medical Directors Association issued guidance stating that nursing homes should not admit a COVID-19 patient until the patient has two negative tests. Dr. Wilson's decision places nursing home residents, those vulnerable to COVID-19, in great danger."
The ANHA said two weeks ago that visitations at nursing home facilities will be restricted at Alabama nursing homes during the COVID-19 outbreak to prevent the spread of the disease and that nursing homes will follow the CDC guidelines for screening symptoms of COVID-19.
Matson said that nursing homes need resources to prevent the spread of COVID-19, not "orders from government officials to bring this horrible virus into the very place where our most vulnerable citizens live."
"While the health officer is concerned about the capacity of local hospitals to meet the demands posed by the COVID-19 crisis, he (Wilson) does not cite a single example of a local hospital that is currently experiencing a capacity problem," Matson said. "Our nursing homes are being stretched to the breaking point and not one penny of the money allocated by the federal government to fight this virus has made its way to a nursing home."
The JCDH issued a response to concerns surrounding the letter, saying they were endorsing existing guidance from the CDC, not giving orders to nursing facilities. 
"This letter was an endorsement, not a Public Health Order, of existing guidance issued from the Centers for Disease Control and Prevention (CDC)," the statement from JCHD said. "In this guidance, the CDC outlines a non-test-based strategy for when a person can be considered not to be infectious due to COVID-19 when there is limited ability for a local area to perform COVID-19 testing."
The JCDH said that patients who do test positive can return to their facilities if the facility follows guidance issued from the CDC with regard to personal protective equipment and appropriate isolation to protect all residents at the facility. If a nursing facility does not have the appropriate equipment to provide the requirements laid out in the CDC's guidelines, then there is no expectation that the facility should admit a COVID-19-positive patient. 
"COVID-19 cases continue to increase, and the peak need for hospital beds is expected around the 3rd week of April, and the JCDH is working with our community partners to allow for as many hospital beds as possible to care for what will be a much greater than usual number of patients seeking medical care. 
We want to do everything possible to allow Jefferson County to be able to provide high-quality care to all who need it; ultimately, we do not want a hospital to have to turn away any patient because of a lack of hospital beds."
There have been eight confirmed cases of COVID-19 in six Alabama nursing homes across the state. 
Statewide, Alabama nursing homes have reported eight confirmed cases of COVID-19 in six Alabama nursing homes. Two cases were reported at two separate nursing homes in Jefferson county. 
Print this piece