NCAA Awards Birmingham 2014 Women's Gymnastics National Championships
By Brandon Moseley
Alabama Political Reporter
Thursday, the NCAA announced that the 2014 Women's Gymnastics National Championships will be held at the Birmingham – Jefferson Convention Complex (BJCC).  The NCAA announced today that the Alabama Sports Foundation and the University of Alabama will co-host the event in Birmingham, Ala.  The national championship will be held April 18 – 20, 2014.
The University of Alabama women's gymnastics team has been one of the dominant programs in the sport since "Bear" Bryant was the Athletics Director (in addition to his job as head football coach) at the University of Alabama.  The University of Alabama has won the women's gymnastics national title six times since Women's Gymnastic became an NCAA championship support in 1982. The Tide has won the  national championships in the sport in 1988, 1991, 1996, 2002, 2011 and 2012, totaling six in the school's history. The Crimson Tide has also won seven Southeastern Conference Championships and 27 NCAA regional titles.  Since 1996 all the national titles in the sport have been won by the University of Alabama (coached by Sarah Patterson), the University of Georgia, and the UCLA. The University of Alabama has also had several all around individual champions including: Penney Hauschild in 1985 and 1986, Dee Dee Foster in 1990, Meredith Willard in 1996, and Jeana Rice in 2004.
University of Alabama Coach Sarah Patterson said in a written statement, "We are very excited to have the NCAA Championships return to the state of Alabama in 2014.  The Alabama Sports Foundation and the Bruno Event Team have always done a tremendous job with the national events they've brought to the area. Each of the Southeastern Conference Gymnastics Championships they've hosted in Birmingham have been first-class events both for the fans and the participants and I know this will be no different.  The attendance we've enjoyed in Tuscaloosa, combined with the crowds the SEC Championships have drawn when they've been in Birmingham, has been amazing, which is just one of the reasons why I can't wait to have this competition back in Alabama." Patterson was hired to be Alabama's Gymnastics Coach by AD/Coach "Bear" Bryant shortly after her graduation from Slippery Rock College in 1978.
The executive Director of the Alabama Sports Foundation, Gene Hallman said, "The Alabama Sports Foundation is proud to partner with the University of Alabama in hosting this prestigious NCAA Championship.  The Birmingham community has always been very supportive of the SEC Gymnastics Championships, which has helped shape our region's image as an excellent host of major sporting events. We look forward to making this gymnastics Championship one of the most successful ever."
The NCAA Women's Gymnastics Championship will consist of the top Division I women's gymnastics teams in the country competing over three days for the team title, as well as five individual championships. The Championships have been hosted in the state of Alabama four times most recently in Auburn nine years ago. Birmingham has hosted the SEC Gymnastics Championship five times, including the 2011 Championship, which welcomed a record of more than 8,000 fans to the BJCC.
Governor declares state of emergency ahead of Tropical Storm Zeta
Zeta is currently a tropical storm over the Gulf of Mexico, but it is predicted to make landfall as a category one hurricane.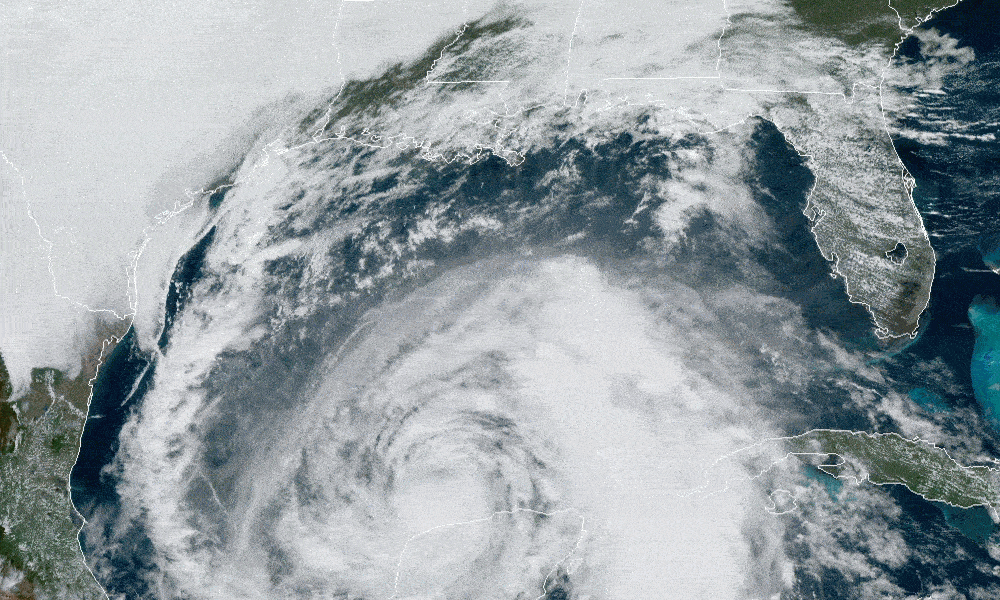 Alabama Gov. Kay Ivey on Tuesday issued a state of emergency as Tropical Storm Zeta approaches the Gulf Coast.
"Ahead of Tropical Storm Zeta's anticipated landfall Wednesday evening as a Category 1 hurricane, I am issuing a state of emergency effective today at 4:00 p.m.," Ivey said. "While this storm is not expected to have an impact as large as storms we've seen move through the Gulf earlier this year, we want to be in the best place possible to respond to anticipated rain, storm surge and mass power outage. I encourage everyone to remain weather aware and tuned in to their trusted news source as this storm could shift direction or change intensity. We continue to track the path of this storm and will stay in touch with the people of Alabama with any updates."
Zeta is currently a tropical storm over the Gulf of Mexico, but it is predicted to make landfall as a category one hurricane. The National Hurricane Center is predicting Zeta to make landfall in Mississippi on Wednesday and then proceed toward Alabama, but these storms can and do move.
A more easterly track could prove devastating to the Alabama Gulf Coast as was the case with Hurricane Sally, which shifted course in September, hitting Alabama, though Zeta is expected to be weaker than Sally at landfall.
The storm surge from the Mississippi-Alabama border to Dauphin Island is forecast to be 5 to 8 feet. Mobile Bay to the Alabama-Florida border is expected to have 3 to 5 feet of storm surge and from the border to Navarre, Florida, could experience 2 to 4 feet of storm surge.
Hurricane force winds are a possibility with this storm. Tropical force winds are expected to be an issue for Southern Mississippi and Alabama well inland. There is expected to be heavy rainfall across the state Wednesday night into Thursday morning.
The Baldwin County Emergency Management Agency announced that sandbags are available inside the county commission office at Robertsdale Central Annex (22251 Palmer Street) until 4:30 p.m. Tuesday and from 8 a.m. until 4:30 p.m. Wednesday or while they last.
Bring any help and shovels you will need. There is a limit of just 25 bags per person. Alabama's coastal counties are currently under a Tropical Storm Warning, a Storm Surge Warning for Mobile County and a High Rip Current and High Surf Warning.
Congressman Bradley Byrne said, "I just finished up briefings from Alabama EMA, FEMA, and the National Hurricane Center regarding #Zeta. We should not take this storm lightly and should start making preparations right away. After sundown Wednesday, I'd encourage everyone in Southwest Alabama to stay home and off the roads until sunrise Thursday. This storm will have impacts as far north as Montgomery, so those in Washington, Clarke, and Monroe counties will see tropical storm force winds and heavy rain. I'd encourage everyone to charge their phones and other necessary electronics. If you have an emergency during the storm, call 911 and do not try to drive."
Coastal Alabama is still in the process of recovering from Hurricane Sally which hit the state on Sept. 15.