Is Bragging on Job Creation Warranted?

By Thomas Scovill
Madison, Alabama
In urging voters to support more bond money for economic incentives for business to locate or expand in Alabama, Governor Bentley has bragged that he has created over 26,000 jobs since taking office in January 2011. This is a laudable accomplishment, but how does it compare to the job growth that Alabama needs?
Sadly, as shown in the data below from the Alabama Department of Labor, during Governor Bentley's tenure Alabama has lost over 21,000 jobs.
This is more than 1,000 for each month of the Bentley administration. And the labor force has shrunk by more than 48,000 or more than 2,400 per month.
April 2010
January 2011
September 2012
a.

 

Labor force (row b + row c)
2,211,657
           2,203,287
  2,154,856
b.

 

Employed (people with jobs)
      2,000,309
           1,998,201
  1,977,008
c.

 

Unemployed(people without jobs but looking for work, e.g., drawing unemployment benefits)
         211,348
             205,086
     177,848
d.

 

Unemployment Rate (U3)     (100 * row c / row a)
9.6 %
9.3 %
8.3 %

     

Reference:

http://www2.labor.alabama.gov/LAUS/default.aspx
April 2010 is the first employment report using 2010 census data, Governor Bentley took office in January 2011, and September 2012 is the most recent period reported.
The data show since April 2010 the U3 unemployment rate has decreased and that the number of people employed and unemployed have decreased as well. The size of the labor force has also decreased because for this report it is defined by the government as the sum of employed and unemployed. Its hard to be pleased by a smaller unemployment rate when its based on fewer people working and a smaller labor force. This trend existed before Governor Bentley took office and it has continued since then.
The problem is larger than the numbers in the table show. The U3 unemployment rate is not especially useful in the current economy because it does not account for a large number of persons who want jobs but have stopped looking for work or who have taken part time employment because they cannot find full time jobs. To understand the magnitude of the job problem in Alabama we need to know something about how many people are not working that want to.
By the government definition, in April 2010 there were over 2.2 million people in the Alabama labor force (working plus not working but looking for work). There is no reason not to think that just about as many people want to work today. Of course some people have retired or left the state, but these are offset by new workers moving into the state or entering the work force after finishing school.
If in September of 2012 we had a labor force of the same size as April 2010, we would have nearly 56,000 more people without jobs, or total jobless of about 235,000 and an unemployment rate of 10.5 percent. And this understates the problem because in April 2010 there were many jobless people not included in the data for that month, e.g., people who had stopped looking for work or who had taken part time employment because they could not find full time jobs. The real size of the April 2010 labor force would have been greater than 2. 2 million (but not as large the population 3.0 million between age 18 to 65 reported in the 2010 census).
To get at this problem the government also reports a U6 unemployment rate which considers everyone working, not working but looking, discouraged and not looking, and part time workers who want full time jobs. For the 12 months ending in September, the average U6 rate for Alabama was 13.6 percent (U3 is currently 8.3 percent). Unwrapping these numbers suggests real unemployment in Alabama may be more than 100,000 higher than the U3 unemployment number and that in September 2012 as many as 278,000 people in Alabama who wanted to work did not have jobs.
However you look at it, Alabama has a jobs problem that is much bigger than indicated by the monthly unemployment reports that receive so much attention in the media. And the problem is getting worse.
Of course, the larger solution to firing up the economy requires federal action, but with President Obama's reelection there is little to look forward to in that direction.  And the government of Alabama is not doing enough to be noticed statistically. With respect to jobs, we cannot afford an Alabama government that merely keeps doing what it has been doing. It is time for bold leadership.
Print this piece
Opinion | Every school should have a mental health counselor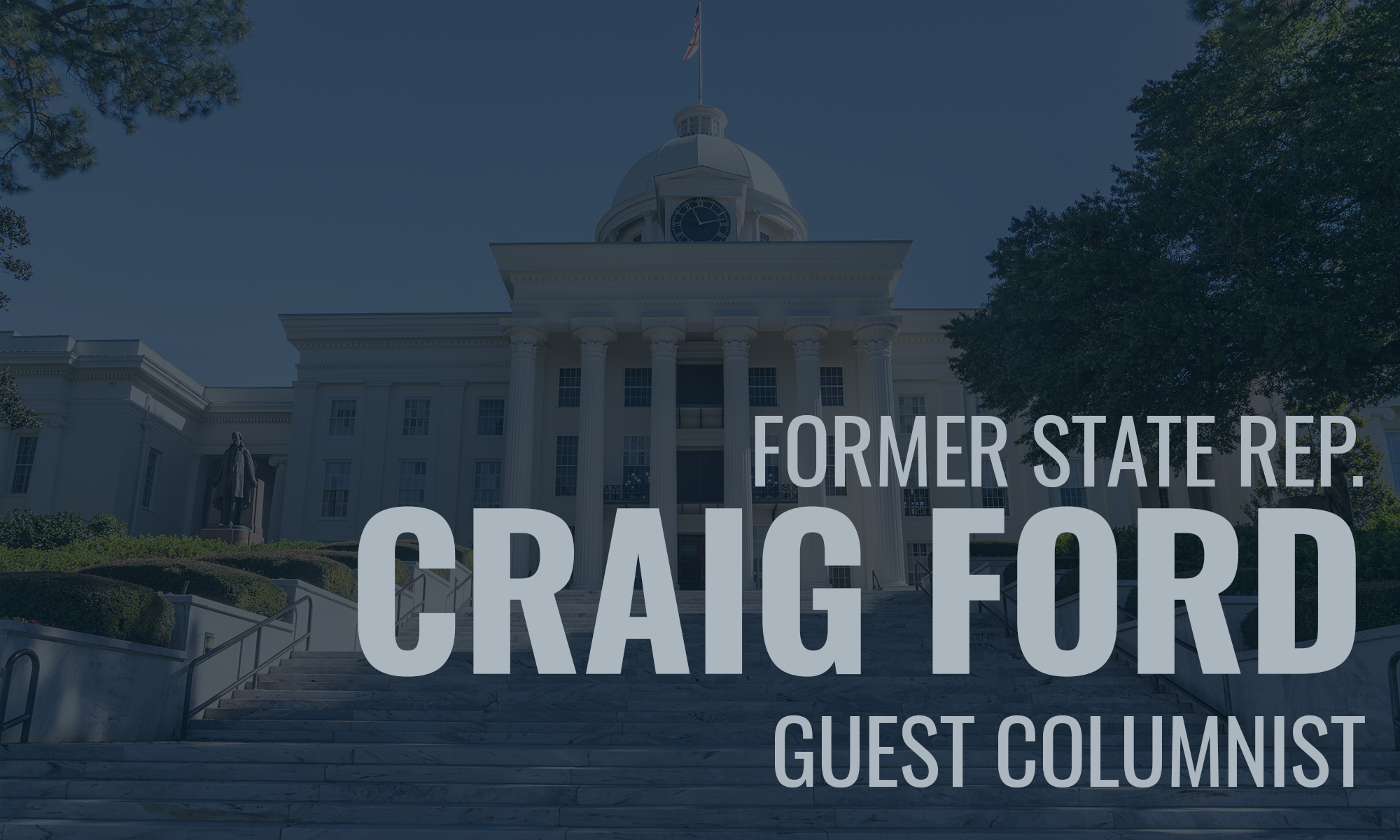 In her State of the State Address, Gov. Ivey said that mental health would be a priority for both education and our prison system. Then she set a goal of having a mental health counselor in every school system.
While I applaud the governor for recognizing the challenges our schools are facing when it comes to students' mental health, the reality is we need a mental health counselor in every school, not just one for each school system.
Our schools are staffed by excellent school nurses and guidance counselors who do an outstanding job trying to help these students with mental health needs. But mental health care is not their responsibility, nor is it what they are trained for.
And the mental health needs in our schools are much more prominent than you might think. It isn't just dealing with kids who have ADHD or a learning disability. There are kids dealing with problems at home, like parents who are going through a divorce or even parents who have a drug addiction.
There's a lot that happens in a child's life between when they get picked up from school at the end of the day and when they get dropped off at school again the next day. And while our teachers, school nurses and guidance counselors do everything they can for these kids, what these kids really need is a mental health counselor.
Setting a goal of having one counselor in every school system is certainly better than nothing. I guess you could say it is a more easily achievable goal. But our state leaders weren't elected to do the things that are easy. Our leaders were elected to do the things that are hard.
And the truth is if we don't invest in our children with these needs today, then for many of them we will be investing in their imprisonment in the future. In fact, that's how we got into this prison crisis in the first place.
I have said many times before that we should be building super schools, not super prisons. It is always better to keep a child from ending up in prison in the first place, and if we make the right kinds of investments in education then we won't need these new super prisons that Gov. Ivey and Gov. Bentley before her have been fighting for.
The main reason we have overcrowding in our prisons is because we never did anything to change the path these people were on before they grew up and became criminals.
Building super prisons instead of super schools is like treating the symptom rather than treating the disease.
We should be focusing more on getting kids on the right path before it's too late. As the old saying goes, "an ounce of prevention is worth a pound of cure."
And the first way we can prevent kids from turning to a life of crime is to recognize and treat their mental health needs while they are still young and have a chance at a normal life.
But only having one counselor to treat an entire school system is simply not enough to do the job right.
Of course, not every kid with mental health needs is on the path to prison. Many, if not most, are simply dealing with difficult or traumatic events at home that take place outside of school hours.
But those events affect what happens the next day in the classroom. These kids tend to have a difficult time concentrating, and often become disobedient and disrespectful. These things, in turn, make it hard for them to be successful in school and, ultimately, in life.
Like so many other issues, we all agree on what the problem is but getting to agreement on the solution is another matter. In this case, though, Gov. Ivey and state lawmakers seem to understand what is needed to fix the problem. They just don't seem to be aggressive enough in their willingness to address it.
Having a mental health counselor in every school system is a step in the right direction and an improvement over our current situation. But let's not set the bar so low. Our children deserve better than that. We don't just need a mental health counselor in every school system; we need one in every single school.
Craig Ford is the owner of Hodges-Ford Insurance and the Gadsden Messenger. He represented Gadsden and Etowah County in the Alabama House of Representatives for 18 years.
Print this piece