Bachus and Bentley Support Israel

By Brandon Moseley
Alabama Political Reporter
US Representative Spencer Bachus (R) from Vestavaia issued a written statement on Friday to announce his support for Israel's right to defend itself.
Alabama Governor Robert Bentley (R) released a similar statement on Monday. The people of Israel have been attacked repeatedly by rockets fired from Gaza by the Hamas government there.
Congressman Spencer Bachus said, "Israel has an absolute right to defend its people against the terrorists of Hamas, whose ultimate goal is the destruction of Israel as a nation. There should be no doubt that the United States stands strong with Israel and that what is needed is for the unjustified attacks on Israel's people and land to end now."
Governor Bentley said. "A few days ago, I met personally with the Israeli Deputy Foreign Minister and the Consul General. I shared with them my strong support for Israel's right to exist as a Jewish state in its ancient homeland. I gave my support to the Israeli people and recognized their right to live in peace and security."
On Friday the House of Representatives on Friday passed a resolution (H.R. 813) supporting Israel's right to self-defense. H.R. 813 expressed the House's, "Vigorous support and unwavering commitment to the welfare, security, and survival of the State of Israel as a Jewish and democratic state with secure borders, and recognizing and strongly supporting its right to act in self-defense to protect its citizens against acts of terrorism."  Rep. Bachus voted in favor of the resolution.
Gov. Bentley said, "Alabama has a long history of supporting Israel. In 1943, five years before Israel became a nation, Alabama passed a resolution unanimously supporting the establishment of a Jewish state.  Our support remains strong today, and I am proud to stand with Israel."  Gov. Bentley met privately with Israel's Deputy Foreign Minister Danny Ayalon, Consul General for the Southeast Opher Aviran and Birmingham Jewish Federation Executive Director Richard Friedman. Gov. Bentley has agreed to work to strengthen ties between Alabama and Israel however he could and is passionate about the continued survival of the state of Israel.
On Wednesday Israel targeted and killed Hamas's top military chief Ahmed Jabari as the start of a new offensive against the militant Palestinian group, Hamas, which controls Gaza. The Israeli offensive is called Operation Pillar of Defense. The stated purpose of the operation is to halt the rocket attacks originating from the Gaza Strip into Israel and to disrupt Hamas and the Palestinian Islamic Jihad's military capabilities. The Israeli attack comes after Hamas fired over 100 rockets at Israeli civilian targets in 24 hours and Hamas commandos attacked an Israeli military patrol jeep within Israeli borders. The Israeli Defense Force has launched more than 950 airstrikes against Hamas targets in Gaza. Israel is reportedly targeting dozens of rocket launching pads, weapons depots, and other Hamas facilities. 91 Palestinians have been killed as of press time.
Hamas has publicly executed one man for allegedly collaborating with Israel.  Hamas and the Palestinian Islamic Jihad have increased their rocket attacks on Israeli cities and towns. Hamas is calling their counter offensive: Operation Stones of Baked Clay. The Palestinian Islamic Jihad is calling their counter offensive: Operation Blue Sky. The Palestinian groups are firing rockets and mortars into Israel. One home in Tel Aviv has been struck killing three Israeli civilians.
Israel is calling up reservists for a possible ground offensive into Gaza.  Meanwhile negotiations involving Egypt as the go between (since neither side talks directly to the other side) are being conducted to reach a ceasefire.
Gaza has a population of 449,221 and occupies 17 square miles. It borders Israel on two sides and the Mediterranean Sea (but the Israeli Navy blockades Gaza's access to the sea). It shares a small border with Egypt to the west.
In World War I the British Empire took Gaza and Gaza City from the Turks. After WWI, Gaza became part of the British Mandate of Palestine. In the 1947 resolution that partitioned Palestine and created Israel Gaza was supposed to be part of a Palestinian state. In 1948 Egypt occupied Gaza after the 1948 Arab-Israeli War. In 1967, Israel took Gaza from the Egyptians in the Six-Day War. Israel built Jewish settlements in Gaza and made an attempt to incorporate Gaza into a greater Israel.
In 1993, Israel signed the Oslo accords agreeing to cede the territory to a new Palestinian Authority. Palestinian Liberation Organization leader Yasser Arafat returned from exile to lead the new Palestinian government. In 2005 Israeli troops pulled out of Gaza and removed (some forcibly) Israeli settlers from Gaza. In 2006, the more militant Palestinian group, Hamas, won elections in Gaza over the PLO's Fatah party. In 2007, Hamas violently overthrew the Fatah leadership. In 2008 Israel attacked Gaza in response to rocket attacks from Gaza into Israel. The two sides fought for three weeks.
Israel has limited access to Gaza from the outside world to limit the amount of weaponry that Hamas is able to accumulate in Gaza. Hamas has publicly stated that their goal is the elimination of Israel as a state by any means necessary and will not acknowledge Israel's right to exist.
Alabama Democrats launch "biggest" turnout campaign in their history
"Our organizers and volunteers have been working relentlessly to turn out the vote," the Alabama Democratic Party said.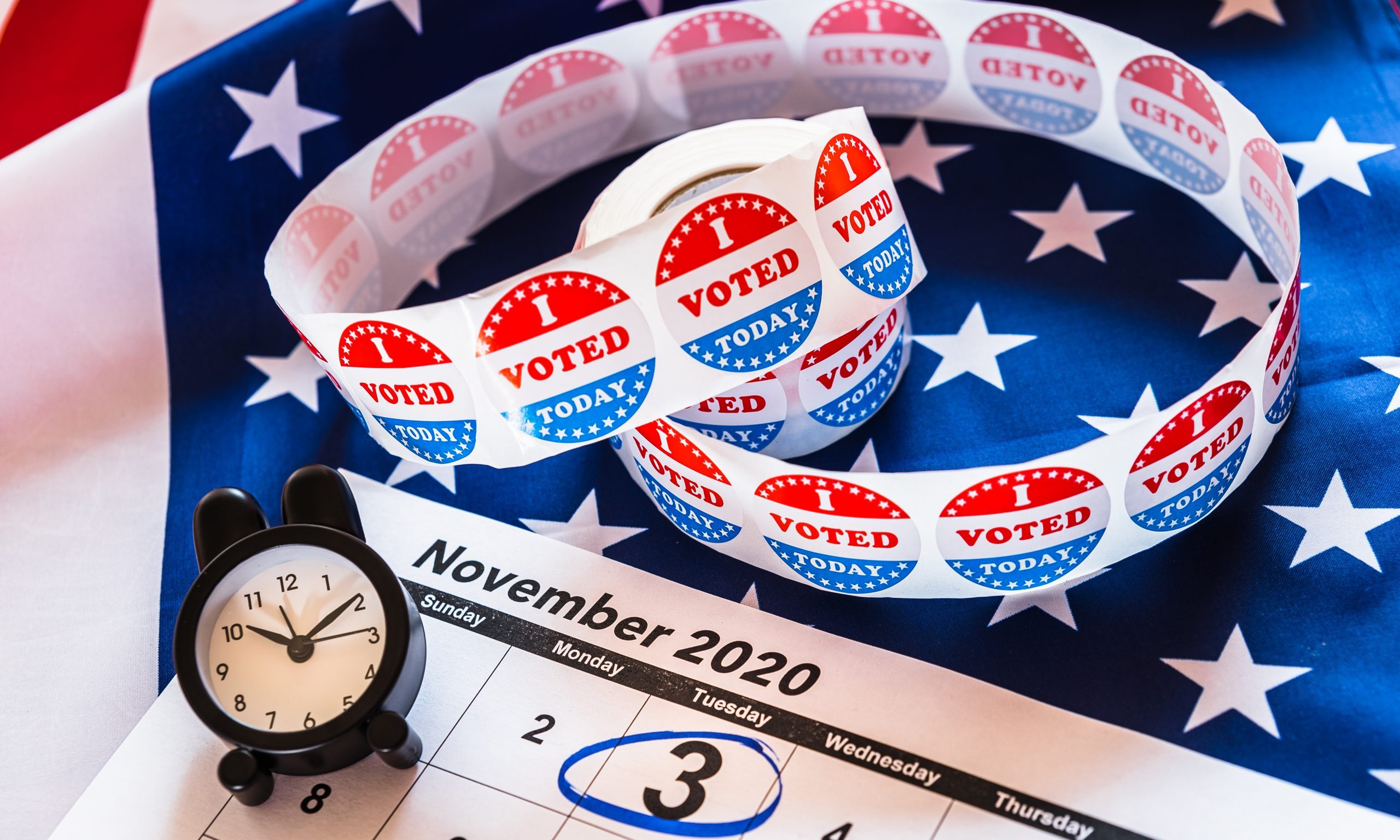 The Alabama Democratic Party said Friday that they have launched the biggest get-out-the-vote campaign in their history in a bid to re-elect U.S. Sen. Doug Jones.
"We've made over 3.5 million voter contacts this election cycle," the ADP wrote in an email to supporters. "Today, we've started the biggest GOTV campaign in our history. We will be contacting voters around the clock from now until Election Day. As it stands, we have enough money to reach about 91 percent of the voters in our GOTV universe."
"Our organizers and volunteers have been working relentlessly to turn out the vote," the ADP said. "They are contacting voters in all 67 Alabama counties, making sure every Democrat has a plan to vote on Nov. 3."
On Saturday, Jones will make several campaign stops throughout the Birmingham area to encourage voters to turn out on Election Day. He will make stops in his hometown of Fairfield as well as in Bessemer, Pratt City and East Lake.
Jefferson County is the Alabama Democratic Party's main stronghold in the conservative state of Alabama. Mobilizing Democratic voters to come out, especially in Jefferson County, is essential if they are to have any hope of re-electing Jones, who has been trailing in public polling.
Jones's shocking upset of Alabama Chief Justice Roy Moore in the 2017 special election is the only statewide race that the Alabama Democratic Party has won since 2008.
Jones had a decided advantage in money in that contest to saturate the airwaves and fund a GOTV effort to reach Democratic voters in the special election.
The Jones campaign is trying to build upon that success, but it is an uphill battle and he's widely viewed as the most vulnerable Democratic senator up for re-election in 2020.
This time, Jones's Republican opponent is not hamstrung by allegations of sexual misconduct and Trump is at the top of this ticket. The president remains popular in Alabama even if his support has waned in some other states.
Jones needs both an unusually strong Democratic turnout and for a large number of Trump voters to split their ticket and vote for Jones instead of his Republican opponent, Tommy Tuberville.
Roughly half of Alabamians are straight-ticket voters.