October Job Numbers Improve For Alabama
By Brandon Moseley
Alabama Political Reporter
Preliminary October jobs numbers show for the month of October show that Alabama's unemployment rate has fallen to 8.1%. That is down both from September's 8.2% and from 8.5% a year ago in October 2011.
Alabama Governor Robert Bentley (R) said in a written statement on Friday, "These numbers show more Alabamians have jobs, and that's an encouraging sign we're headed in the right direction. Our efforts to attract more jobs for people across the state will continue. The recent approval of Amendment 2 will help us in our efforts to bring in new companies and encourage existing companies to expand and hire more people."
Alabama Labor Commissioner Tom Surtees said, "This month, everything worked out the way we wish it would always work out. Our labor force grew, the number of Alabamians working increased, and the number of those unemployed decreased. We hope to continue seeing these positive signs in the future."
In October 175,013 Alabama residents were unemployed. That number is down from 177,632 last month and 186,251 in October 2011.
Meanwhile the total civilian labor force increased from 2,154,431 in September to 2,160,627 in October. Of those, the number of employed individuals increased from 1,976,799 to 1,985,614.
Shelby County at 5.4%, Coffee County at 6.6%, Madison County at 6.6%, Lee County at 6.7%, and St. Clair County at 6.7% were the counties with the lowest unemployment rates. The highest unemployment rates were in the impoverished Alabama Black Belt.
Wilcox County had the worst unemployment rate in the state at 17.6%. They were followed by Bullock County at 16.2%, Dallas County at 14.8%, Perry at 13.4%, and Lowndes County at 13.2%.
Unemployment rates do not include people who dropped out of the work force and have given up on finding a job or people involved in criminal activities such as illegal drug manufacturing or marketing.
October's job numbers do not count the impact that the Airbus plant will have when the company breaks ground on its' massive assembly plant in Mobile early next year. The Mobile Airbus assembly plant will create an additional 1000 high paying Alabama jobs. That number does not include the construction jobs that will be produced by the plant or the Airbus supplier and vender jobs that are likely to spring up in Mobile as well as other parts of the state as Airbus goes into production.
Governor Bentley has made improving Alabama's employment picture and creating new jobs the focus of his administration. The Governor has vowed not to take any pay until the state's unemployment rate is back below 5%.
Slow absentee voting in Tuscaloosa sparks outrage, possible legal action
Among the issues were incredibly long lines that left some voters waiting more than five hours and an inefficient process that managed to take in fewer than 100 absentee ballots in six hours.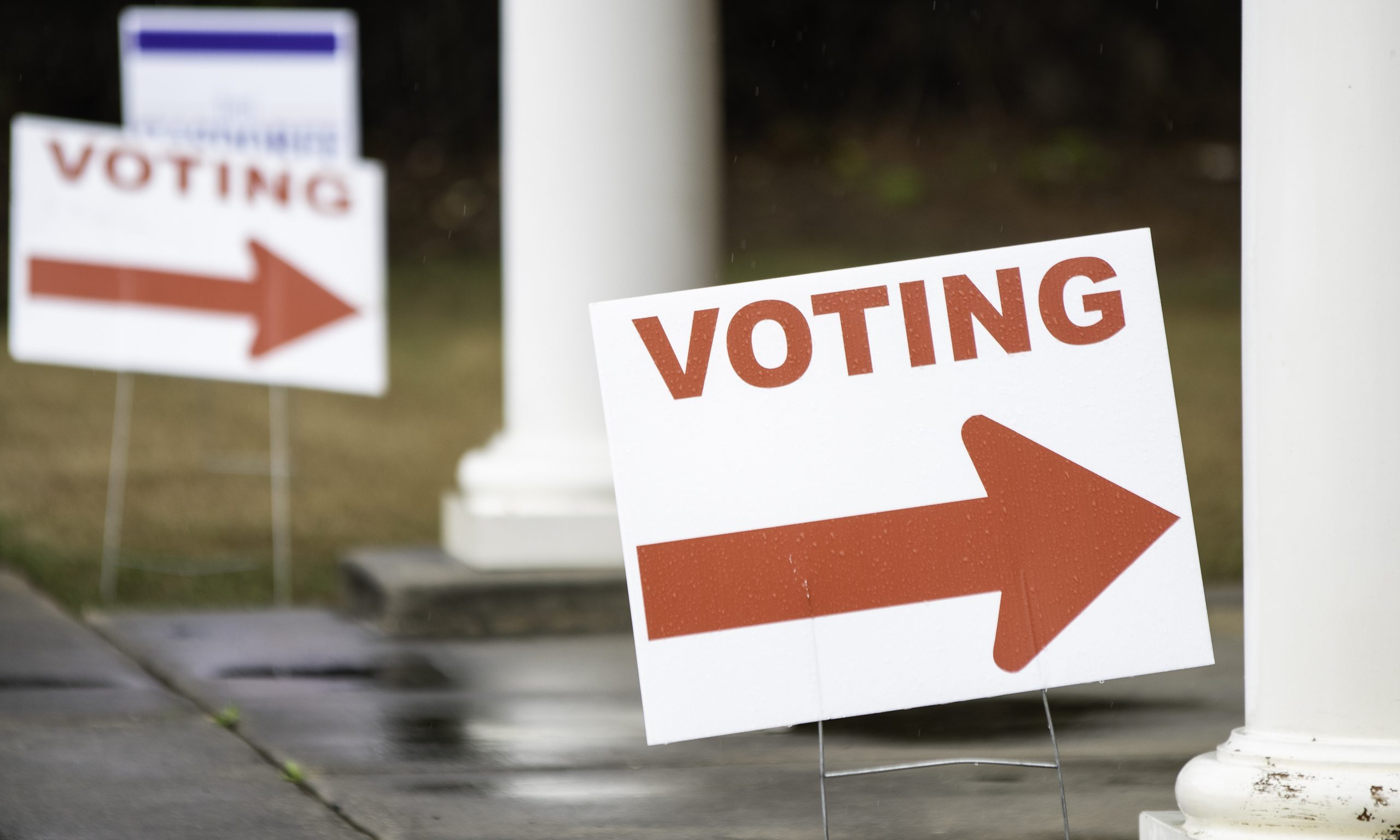 Long lines and slow absentee ballot processing in Tuscaloosa County have left voters outraged and incumbent Sen. Doug Jones's campaign threatening legal action. 
On Wednesday, Jones's campaign attorney, Adam Plant, sent a letter to Tuscaloosa County Circuit Clerk Magaria Bobo, outlining a number of issues with ongoing absentee voting and promising to take legal action if Bobo doesn't improve the process on the final day, Friday. Among the issues documented by Plant were incredibly long lines that left some voters waiting more than five hours and an inefficient process that managed to take in fewer than 100 absentee ballots in six hours. 
Additionally, Plant noted that Bobo has hired her family members to help process absentee ballots and at least one family member had made disparaging remarks on social media about voters. 
"You and those acting on your behalf are suppressing the vote of qualified Alabama voters," Plant wrote in the letter. "If you are unable or unwilling to execute your duties competently, and allow Tuscaloosa voters to exercise their voting rights without undue burdens, we will take further action."
In an interview with the Montgomery Advertiser on Wednesday, Bobo noted that her office had received more than 13,000 requests for absentee ballots — a remarkable uptick from the 3,000 or so her office usually receives — and there had been problems in managing that number of ballots while also adhering to social distancing guidelines within the office. 
However, as Plant's letter notes, the massive increase in absentee ballots for this election shouldn't have been a surprise. Also, Secretary of State John Merrill had made additional funds available to absentee managers to facilitate hiring extra staff, purchasing additional computers and staying open for longer hours to accommodate the anticipated increase. 
In a press release on Wednesday, the Alabama Democratic Party criticized Bobo and her family members, and the release included screenshots of Facebook posts from Bobo's daughter lashing out at voters who complained about the long wait times. 
"No voter should have to wait in line for hours to exercise their rights," said ADP executive director Wade Perry. "We should leverage every tool we have to make voting easier, not harder. Also, it should go without saying that election workers should not insult the very people they are employed to serve. If Ms. Bobo is incapable of processing voters quickly, someone else needs to do the job."