Storming the Statehouse: The Game of Quid Pro Quo
By Bill Britt
Alabama Political Reporter
Quid pro quo, Latin for "this for that," is better understood as I give you something and you give me something. This "something for something" appears to be a key strategy used by the man who led the GOP takeover of the Alabama Statehouse in 2010.
By following the money trail from then-Chairman of the ALGOP Mike Hubbard to candidates running for office in 2010 a seemingly careful pattern and practice emerges. 
A study of campaign finance records for the 2010 election cycle shows that Hubbard's business interests were paid over $1,000,000 in campaign expenditures from at least 18 GOP candidates and at least 4 Political Action Committees (PAC).
This does not include the almost $800,000 spent with Majority Strategies for GOP printing that was sub-contracted to Hubbard's Craftmasters as reported by AL.com.
Perhaps the most worrisome fact is that much of the money spent with Hubbard-owned businesses can be traced back to PACs controlled by Hubbard, the self-proclaimed "Architect" of the GOP takeover. 
According to the promotional material for Hubbard's book "Storming the Statehouse," it says, "In his two terms as Chairman of the Alabama Republican Party, Hubbard and his team set fundraising records and brought a new level of aggressiveness to political gamesmanship."
The question to be answered is did this new level of fundraising and aggressiveness lead to potential ethical conflicts?
In February 2010 Hubbard said of ethics reform, "PAC-to-PAC, that's going to end. I'm not someone who wants to limit what people or groups can spend supporting the people who they want in office, but whatever anybody contributes should be known. I think we want transparency. I know the word gets used a lot. But that's really what we're talking about, pulling the curtain back and seeing where the money comes from and where it goes."
A recent report at AL.com said that, "In 2010, the Alabama Republican Party negotiated a deal with a Florida company to design hundreds of glossy and colorful campaign flyers for GOP candidates seeking seats in the Legislature. (Read story).
The contract with Majority Strategies of Ponte Vedra Beach, Florida, was for $848,687. 
"Once the deal was signed, Majority Strategies then subcontracted out the printing, shipping and postage costs of the flyers to another company: Craftmasters Printing of Auburn."
Craftmaster is owned, in part, by Hubbard where he serves as a company director. This deal was contracted during the time he served as Chairman of the ALGOP. 
This money exchange came to light due to a leaked report conducted by the current ALGOP Chairman Bill Armistead. Armistead had the report compiled upon his election as the state GOP head. The audit covered at least, in part, Hubbard's tenure as Chairman of the ALGOP. Hubbard has denied any wrongdoing saying, "I have nothing to hide and that, whatever it is – and it's not an audit – shows we did nothing improper. Nothing." 
In letter from Hubbard to the GOP Executive Committee dated June 28, 2012, (see letter) Hubbard denied any impropriety, pointing out that he had been open "about my desire to place an added emphasis on running our state party operation like a business." He reminds the GOP leadership how he "raised and spent over 5 million on behalf of Republican candidates with overwhelming success." The internal audit conducted by the GOP only seems to address the  money coming into Craftmaster from Majority Strategies but does not appear to address the other million plus dollars that came directly to Hubbard-owned businesses from campaigns and PACs. 
In the Al.com report by Chuck Dean, Hubbard says that "the contract with Majority Strategies was negotiated by then GOP executive director John Ross." Ross was Hubbard's second-in-command, here Hubbard seems to attempt to deflect any potential conflict of interest away from himself and onto Ross. 
Ross is now a partner in the high-powered lobbying group Swatek, Azbell, Howe & Ross. According to Hubbard's book "Storming the State House," "[Ross] continues to work closely with the members of newly-elected Republican majority and is assisting with the efforts to help preserve those majorities in 2014." 
Ross along with Dax Swatek, and David Azbell are key lieutenants of Speaker Hubbard and have been reported as receiving lucrative contracts from state government.
Mr. Hubbard has tried in the past to distance himself from any accountability for questionable activities by pointing to members of his staff or confederates.  
The Craftmaster's pay-for-play story began to surface in October 2010 in a report by the Opelika-Auburn News. 
Reporter Joe Mcadory asked then-GOP Chairman Hubbard about $47,633 in campaign money spent by two GOP candidates with Craftmaster Printing and Network Creative Media (another Hubbard-controlled company).
To McAdory's inquiry, Hubbard said, "Out of 80 candidates, you've got two using Craftmaster? And one is from Auburn and his cousin is the president of the company, and they do really good work. Is this really a story?" Hubbard further dismissed the idea that he would profit from the transactions saying, "I've never made a penny off of Craftmaster. My job is to get people elected." 
However, in the final total, around 16 GOP candidates used Hubbard-owned companies, not just the two reported by the Opelika-Auburn News.
Hubbard did "Get people elected," as he said, but did he profit from these elections? 
In the story on AL.com, by Chuck Dean, reports that Hubbard did make money from Craftmaster. (Read story)
Furthermore the money reported by AL.com is only the tip of the iceberg.
When the money from Majority Strategies of Florida, is added to the money directly spent by GOP candidates with Hubbard-controlled companies the total reaches nearly 2 million dollars.
Much of the direct money flowed into Network Creative Media which is a Hubbard-owned advertising agency. According to the company's website they specialize in radio, TV, print, outdoor, direct marketing and web strategies. 
Candidates who spent money with Hubbard-owned businesses in the 2010 campaign cycle include, Jim Patterson, Paul Lee, Richard Baughn, Mike Hubbard, Lynn Greer, Wayne Johnson, Mark Tuggle, Bryan Taylor, Tom Whatley, Quinton Hanson, DuWayne Bridges, Koven(K. L.) Brown, Terri Collins, Kerry Rich, Luther Strange, Dan Williams, Bradley Byrne and Congressman Mike Rogers. 
Most of these same candidates who spent money with Hubbard owned-businesses also received significant contributions from PACs controlled by Hubbard. 
PACs directly controlled by Hubbard or influenced by him that spent money with his companies were: 136 Years PAC, NETPAC, Alabama Republican Party and Alabama Republican Party (Federal PAC).
PAC-to-PAC transfers were made between the four Hubbard-controlled PACs involved in these transactions to include:
The 136-Year PAC received $50,000 from ALGOP PAC and $100,900.00 from NETPAC, then spent $15,334.55 with Hubbard-owned companies.
NETPAC received $158,000.00 from ALGOP PAC; $150,000 from Friends of Mike Hubbard; and $85,000 from 136 Year PAC. This PAC spent $16,020.29 with Hubbard-owned companies.
AL Republican Party PAC received $0.00 from the other PACS but spent $109,912.61 with Hubbard-owned companies.
AL Republican Party (Federal PAC) received $0.00 front the other PACs and spent $32,285.69 with Hubbard-owned Companies.
The following GOP candidates used the services of Hubbard-controlled companies Craftmasters Printing and Network Creative Media. 
Below is a list of total monies the candidates received from Hubbard-controlled PACS and total monies spent with Hubbard companies followed by the percentage of funds received that were spent with these companies.
Of these $2,156,107.18 donations made to these particular campaigns and PACs $916,855.98 (38.57%) was spent with Hubbard-owned companies. (Taylor and Whatley spent an additional $117,910.36 above the amounts donated to their campaigns from these PACs.)
Jim Patterson is currently serving as a State Representative for House District 21. (Received$66,618.73/Spent $20,000/30.02%)
Paul Lee is currently serving as a State Representative for House District 86. (Received $188,947.29/Spent $1,823.36/0.97%)
Richard Baughn is currently serving as a State Representative for House District 14. (Received $180,106.39/Spent $26,165/14.53%)
Lynn Greer is currently serving as a State Representative for House District 2. (Received $100,612.72/Spent $70,516.25/70.09%)
Wayne Johnson is currently serving as a State Representative for House District 22. (Received $123,853.08/Spent $24,567.12/19.84%)
Mark Tuggle is currently serving as a State Representative for House District 81. (Received $127,340.65/Spent $37,056.00/29.10%)
Koven(K. L.) Brown is currently serving as a State Representative for House District 40. (Received $60,150.33/Spent $10,337.00/17.19%)
Terri Collins, is currently serving as a State Representative for House District 8. (Received $44,454.15/Spent $6,429.07/14.46%)
Kerry Rich, is currently serving as a State Representative for House District 26. (Received $53,717.35/Spent $14,425.78/26.85%)
Dan Williams is currently serving as a State Representative for House District 5. (Received $57,725.51/Spent $11,005.00/19.06%)
Mike Hubbard, currently serves as Speaker of the Alabama House of Representatives. (Received $10,000/Spent $4,026.14/40.26%)
DuWayne Bridge first elected to the Alabama House September 2000 and his serving his third term representing House District 38. (Received $32,985.90/Spent $7,746.10/23.48%)
Quinton Hanson was a Republican candidate for District 1 of the Alabama House of Representatives but was defeated in the 2010 General Election by Democrat Greg Burdine. (Received $64,411.47/Spent $59,192.37/91.90%)
Bryan Taylor is currently serving as a State Senator for Senate District 30. (Received $140,426.75/Spent $226,640.24/161.39%)
Tom Whatley is currently serving as a State Senator for Senate District 27. (Received $210,856.86/Spent $242,553.73/115.03%)
Luther Strange, currently serves at the Attorney General for the State of Alabama. (Received $150,000/Spent $29,172.60/19.45%)
Bradley Byrne, was defeated in the GOP runoff for Governor by Dr. Robert Bentley. (Received $0.00/Spent $45,966.48)
U.S. Congressman Mike Rogers, has severed in to the U.S. House of Representatives since January 2003 and represents East Alabama's Third Congressional District. (Received $0.00/Spent $23,590.96)
Of the 13 GOP candidates that ran for the Alabama State House of Representatives and received campaign contributions from Hubbard-controlled PACs that also used a Hubbard-owned business for their campaign only one lost their bid for election. 
The two senatorial candidates that received campaign contributions from Hubbard-controlled PACs that also used Hubbard's services both won their elections. 
Hubbard has repeatedly said he did not prosper from his dealings during his tenure GOP Party Chairman or in the 2010 election cycle.
However, the amount of money flowing through these companies presumedly paid salaries, overhead and more. 
Plus, Hubbard's own State Ethics filing shows he made money from these companies. 
Several politicos who have used Craftmaster Printing and Network Creative Media said that they knew that they were paying higher rates to Hubbard's companies but were told that they needed to use "Mike's companies." None were willing to speak on the record because they fear retaliation from Hubbard and his operatives. 
Hubbard says in his book that he gave $40,000 of his own money to the takeover of the Alabama Statehouse. It would appear that a lot more flowed into Hubbard's banking accounts than flowed out.
In October 2010, Hubbard wrote on his website, "Democrats have controlled the Alabama Legislature for the past 136 years, and it is obvious they created an atmosphere that breeds corruption, invites abuse and gently punishes those who are caught." He also said that the GOP was, "more qualified to clean up the corruption and bring a new ethical standard to Montgomery."
While Hubbard, continues to say he did not benefit from his position in the GOP, there appears to be abundant evidence that a culture of "something for something" was created as well as controlled by Mr. Hubbard and his confederates in the GOP.
Opinion | Inside the Statehouse: Buck's pocket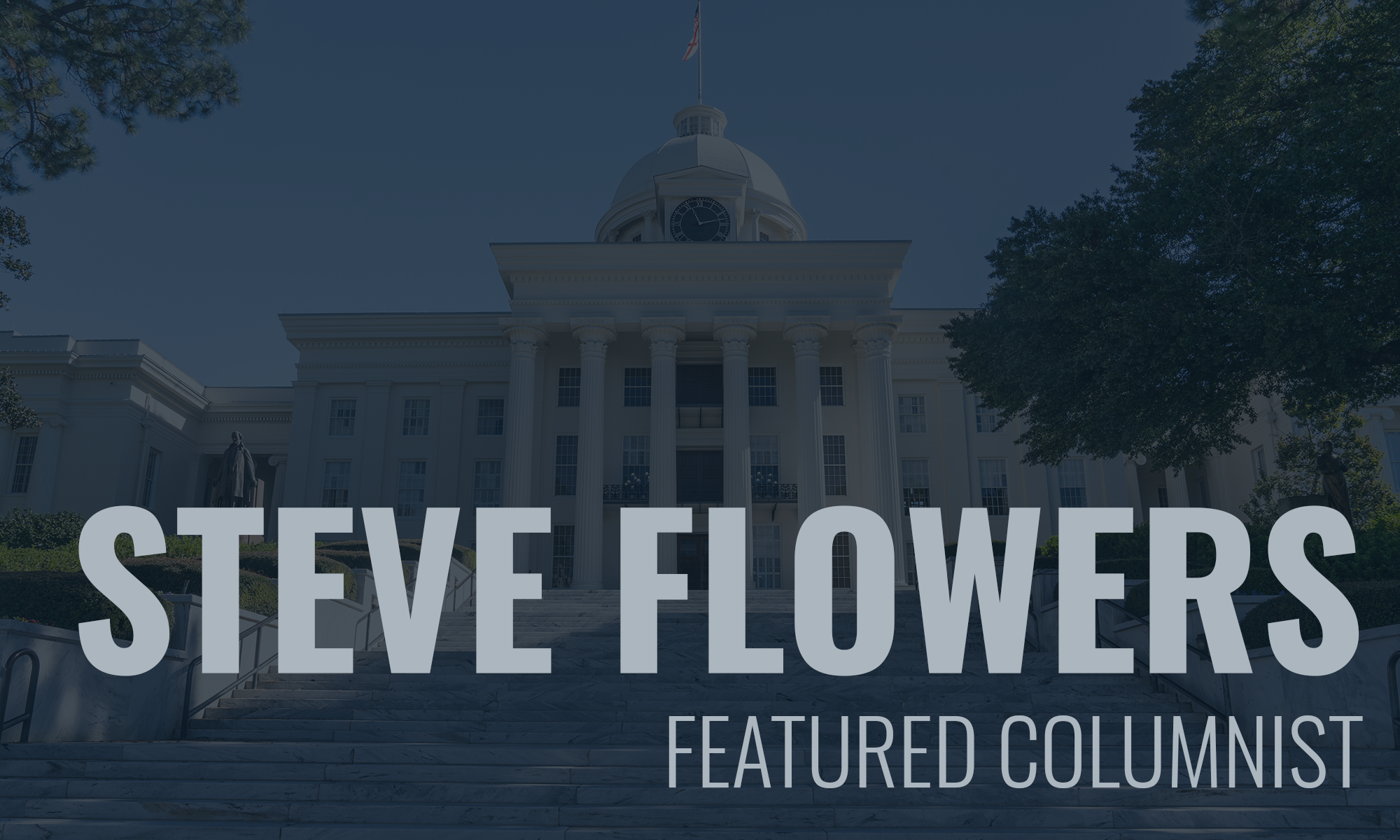 You voted Tuesday on a crowded ballot.
Historically, in Alabama we have voted more heavily in our Governor's race year than in a presidential year. That is probably because we were more interested in the local sheriff and probate judge's races, which run in a gubernatorial year, than who is president. The old adage, "all politics is local," definitely applies here in Alabama.
We not only have a governor's race this year, we have all secondary statewide offices with a good many of them open including Lt. Governor, Attorney General, State Treasurer, Auditor, and two seats on the Public Service Commission. We have five seats on the State Supreme Court, one being Chief Justice. All 140 seats in the Legislature are up for a four-year term. These 35 state Senate seats and 105 House contests are where most of the special interest PAC money will go. And, yes, we have 67 sheriffs and 68 probate judges as well as a lot of circuit judgeships on the ballot.
You may think the campaigning is over. However, some of the above races have resulted in a runoff which will be held on July 17. So get ready, we have six more weeks of campaigning before all the horses are settled on for the sprint in November.
We have a lot of folks headed to Buck's Pocket. Last year after the open Senate seat contest, a young TV reporter for one of the stations I do commentary for asked me about Roy Moore and his loss. I told her ole Moore had gotten on his horse, Sassy, and ridden off into the sunset to Buck's Pocket, which by the way wasn't a long ride from his home in Gallant in Etowah County. She looked at me with a puzzled look. Probably a lot of you are also wondering what I'm talking about when I refer to Buck's Pocket.
For decades, losing political candidates in Alabama have been exiled to Buck's Pocket.  It is uncertain when or how the colloquialism began, but political insiders have used this terminology for at least 60 years.  Alabama author, Winston Groom, wrote a colorful allegorical novel about Alabama politics and he referred to a defeated gubernatorial candidate having to go to Buck's Pocket.  Most observers credit Big Jim Folsom with creating the term.  He would refer to the pilgrimage and ultimate arrival of his opponents to the political purgatory reserved for losing gubernatorial candidates.
This brings me to another contention surrounding Buck's Pocket. Many argue that Buck's Pocket is reserved for losing candidates in the governor's race. Others say Buck's Pocket is the proverbial graveyard for all losing candidates in Alabama.
One thing that all insiders agree on is that once you are sent to Buck's pocket you eat poke salad for every meal. Groom also suggested that you were relegated to this mythical rural resting place forever. However, history has proven that a good many defeated Alabama politicians have risen from the grave and left Buck's Pocket to live another day. Roy Moore may be a good example. He has risen from the grave before. He is only 70, and he may grow weary of eating poke sallet.
Most folks don't know that there really is a Buck's Pocket. Big Jim would campaign extensively in rural North Alabama often one on one on county roads. One day while stumping in the remote Sand Mountain area of DeKalb County he wound up in an area referred to as Buck's Pocket. It was a beautiful and pristine area, but it was sure enough back in the woods. Big Jim who loved the country and loved country folks was said to say that, "I love the country but I sure wouldn't want to be sent to Buck's Pocket to live."
Buck's pocket is now not a mythical place. If you are traveling up the interstate past Gadsden, on the way to Chattanooga, you will see it. There is a Buck's Pocket State Park in DeKalb County, thanks to Big Jim.
So the next time you hear an old timer refer to a defeated candidate as going to Buck's Pocket, you will know what they are talking about.
See you next week.
Steve Flowers is Alabama's leading political columnist. His weekly column appears in over 60 Alabama newspapers. He served 16 years in the state legislature. Steve may be reached at www.steveflowers.us.