Alabama Leaders Remember 'The Day that Will Live in Infamy."
By Brandon Moseley
Alabama Political Reporter
Friday was December 7th. On that day 72 years ago Air aviators and submarines of the Japanese Imperial navy attacked the U.S. Navy base in Pearl Harbor, Hawaii by surprise. The one hour and fifty-five minute surprise aerial attack killed 2,335 U.S. Servicemen and wounded 1,143. 68 American civilians were also killed and 35 were wounded on that Sunday morning. All of the 8 battleships that were docked there that day were sunk. Six of those were later raised, repaired, reactivated and saw combat in the war that began on that day. The U.S.S. Arizona exploded when a Japanese bomb detonated inside the ship's forward magazine. 1,100 of the dead were onboard the Arizona. The U.S.S. Arizona and the remains of many of those sailors and Marines are just beneath the waves of Pearl Harbor to this day.
U.S. Representative Martha Roby (R) from Montgomery said on Facebook, "It's been 71 years since that day of "infamy," when Pearl Harbor was attacked and the United States was thrust into WWII. Let's never forget what happened that day, the lives lost and sacrifices made. May we always remember how that special generation that rose up in defense of freedom and became the definition of American greatness."
Alabama Governor Robert Bentley (R) had the state's flags lowered to half-staff in remembrance of one of the worst day in U.S. Military history. On Facebook the Governor said, "The flags at the State Capitol are flying at half-staff today in honor of Pearl Harbor Remembrance Day."
U.S. Representative Mo Brooks (R) from Huntsville said, "71 years ago, our nation experienced a "date which will live in infamy" as Pearl Harbor was attacked and 2,400 American lives lost. Today we remember our service members who paid the ultimate price for freedom, and are reminded of the need to stay vigilant to provide the resources and funding our forces need."
U.S. Representative Robert Aderholt said, "December 7, 1941. A date which will live in infamy. Please take a moment today to remember the attack on Pearl Harbor and the thousands of Americans that were killed or wounded."
The youngest living World War II veterans are now entering their 90s. Rep. Roby said, "It's important that we honor the heroes from that "greatest generation," and pass along their story to young people today.
One amazing program that is doing both at the same time is the Honor Flight network, which provides WWII veterans trips to Washington D.C. to visit the WWII monument built in their honor. Please consider donating or volunteering with the Honor Flight network, and share this information with your friends.
If you know of a WWII Veteran who has yet to take part in an honor flight, please contact the Honor Flight South Alabama team and let them know.
Tallassee mayor endorses Jeff Coleman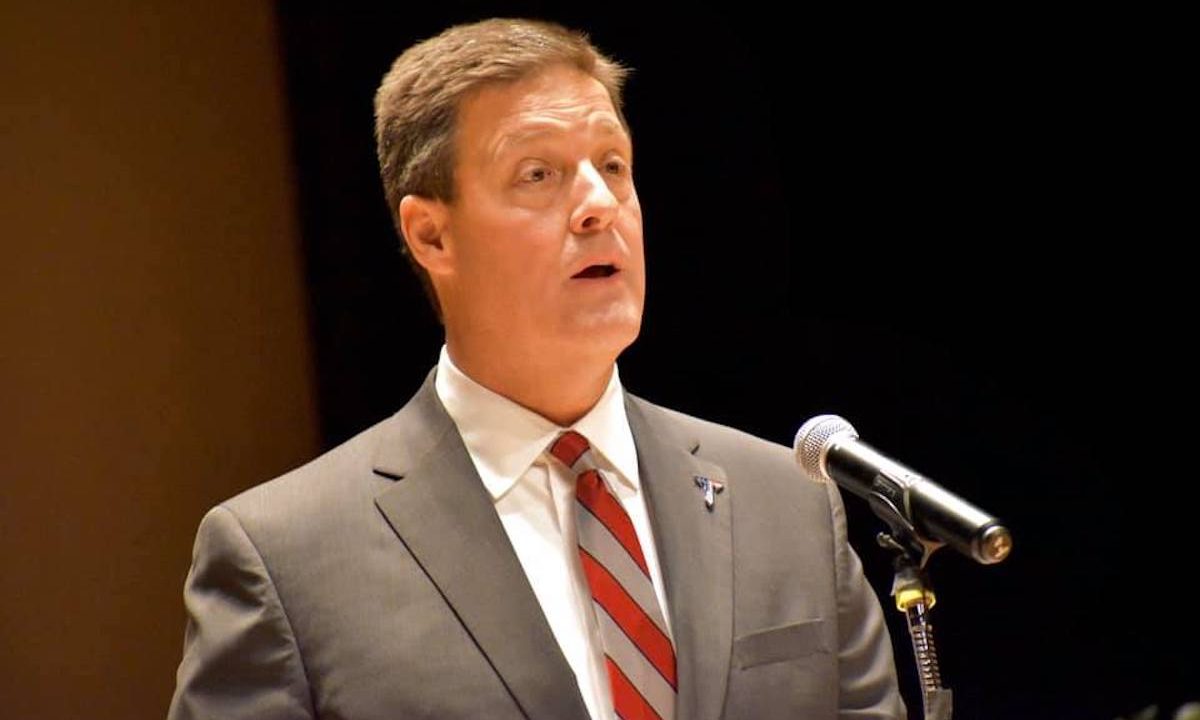 Republican Congressional candidate Jeff Coleman has received the endorsement of Tallassee Mayor Johnny Hammock. Coleman is running for the U.S. House of Representatives in the July 14 Republican primary runoff.
"Alabama needs a strong conservative candidate who will not back down from a challenge, and will represent the voice, people, and values of those who live in Alabama and District 2," Hammock said. "Jeff Coleman has my full support and endorsement."
Coleman thanked Hammock for the endorsement.
"Mayor Hammock's leadership is evident by the respect the community has for him," Coleman said. "He is a leader not just for Tallassee but for the surrounding area as a whole. It is an honor to have the support and endorsement of Mayor Hammock and many more in the Tallassee community!"
Tallassee is on the Tallapoosa River and is in both Elmore and Tallapoosa Counties. The city has a population of 4,581 in 2018, which is down from its peak in 1999 of 5,858.
Coleman now has the endorsements of the mayors of Luverne, Dothan, Millbrook, Geneva, and Florala.
Coleman is a native of Dothan. He is the fifth generation of his family to head the family business, Coleman Worldwide Moving, based in Dothan. He recently stepped down as President and CEO in order to run for Congress. Coleman is a former Chairman of the Business Council of Alabama. Coleman is one of the wealthiest people in Alabama.
Coleman has been endorsed by BCA and the Alabama Farmers Federation, as well as the Alabama Realtors Association, Alabama Home Builders Association, Alabama Retail Association, Alabama Trucking Association, Dothan Area Chamber of Commerce and the U.S. Chamber of Commerce.
Coleman is a graduate from Northview High School where he was a member of the 1981 Football team that won the Alabama High School Football State Championship. He has a bachelor's degree in Commerce and Business Administration from the University of Alabama and a Master's in Business Administration from Troy University in Dothan. He is an Eagle Scout, a 2011 Graduate of Leadership Alabama and a 2015 Graduate of the Air War College National Security Forum. Coleman served two terms as the Civilian Aide to the Secretary of the Army for Alabama.
Coleman is running in the Republican primary runoff against former State Rep. Barry Moore on July 14. The eventual Republican nominee for the open 2nd Congressional District seat will face Democrat Phyllis Harvey-Hall in the November general election.