Roby is Preparing to Work Through Christmas to Resolve Fiscal Cliff Crisis
By Brandon Moseley
Alabama Political Reporter
If the President and the Congress can not come into agreement on fiscal policy the nation will fall off the fiscal cliff on January 1. The fiscal cliff crisis will affect almost every American and has the potential to plunge the country back into Recession. U.S. Representative Martha Roby (R) from Montgomery says that she will work through Christmas to protect her constituents from higher taxes and devastating spending cuts to America's defenses.
Representative Roby said, "This is a critical period for negotiations in Washington.  The 'fiscal cliff' has real-world consequences for this country and for families in Alabama's 2nd Congressional District. I'm committed to working through the Christmas holiday if that's what it takes to find a solution, and I encourage the House leadership to continue its ongoing dialogue with the White House and the Senate. I believe there is a way to find common ground without compromising our principles, and I am hopeful that a good agreement can be reached."
Rep. Roby said, "The federal government's huge annual deficits are fueled by spending that is too high, not by taxes that are too low. I believe the House leadership understands that new taxes will hurt the economy and do little to bring down the deficit. I have also personally communicated to my colleagues the importance of avoiding deep automatic cuts to the military. There are other areas of the government more deserving of further cuts, and certainly reforming entitlement spending is the key to constraining future spending. I look forward to reviewing the product of these negotiations, but I will withhold judgment until my staff and I have the opportunity to carefully review the specifics of a written legislative proposal."
Without some sort of a compromise, in 2013, the six income tax brackets of 2012 will be replaced with five tax brackets and more Americans will pay income taxes. The new tax rates will begin at 15 percent and rise to as high as 39.6 percent.  This year the tax rates began at 10 percent and rose to just 35 percent. Most Americans (not just the wealthy) will see higher taxes.
Even lower income Americans pay the employee payroll tax rate. On Jan. 1, 2013, the current 4.2 percent employee payroll tax rate will revert back to 6.2 percent. The higher tax rate contribution to social security will be borne by lower and middle class Americans. Be prepared for smaller net pay when you get your paycheck in January.
Rep. Roby said that the average American household would pay $3,500 more to the federal government in 2013 than they did in 2012.
Long term Capital Gains taxes will also increase and not just for Warren Buffet.  Currently if you are in the 10% or 15% income tax brackets you pay no capital gains taxes. Starting in 2013 that will increase from 0 to 10%. Taxpayers who are in the current 25% and 35% income tax brackets currently pay 15 percent on the sale of an asset held for more than a year. In 2013 that is scheduled to increase to 20 percent. If you are planning the sale of stocks, real estate or another long term asset, there will be a tax benefit to taking that income in December as opposed to putting it off to January.
Currently, qualified dividends are treated by the current tax code as long-term capital gains and pay the appropriate capital gains rate. In 2013 they will be taxed as ordinary income. Lower income taxpayers pay nothing on qualified dividends now. In 2013 that will jump to their current income tax rate. For upper income taxpayers this will result in an increase from 15 percent to a tax rate as high as 39.6 percent.
The fiscal cliff will also affect your itemized deductions. In 2012, the itemized deduction for uninsured medical expenses paid equals the excess of qualified expenses over 7.5% of adjusted gross income (AGI). In2013, the threshold rises to 10% of AGI. Seniors (taxpayers 65 year old and older) get an exemption and they will not be subject to the 10% threshold until Jan. 1, 2017. If you will be impacted by the threshold change you should accelerate medical expenses into 2012. A surgery performed in December will likely mean a bigger tax benefit than one which is postponed until January.
In 2013, high income taxpayers' itemized reductions will be reduced by 3 percent of the amount that their AGI exceeds an annual threshold amount. In 2012, there was no threshold amount and expenses claimed on Schedule A are not subject to any limitation regardless of income. This will also affect state returns for residents of Maryland, Connecticut, New Jersey and Virginia where a majority of residents utilize itemized deductions instead of a standard deduction.
Families will also be impacted.  In 2013, the Child Tax Credit will decreases from $1,000 to $500 for each qualifying dependent child, although the cost of feeding, clothing, and educating children has not decreased.
Similarly, the Child and Dependent Care Tax Credit will be reduced in 2013 to a maximum of $2,400 (down from $3,000) for one child and $4,800 (down from $6,000) for two or more dependents. The credit remains at between 20 percent and 30 percent of those amounts, based on taxpayer income.
The American Opportunity Tax Credit, which provides families a tax credit of up to $2,500 per year for 4 years of college education, will expire on December 31, 2012. In 2013, the tax credit will be decreased to a maximum of just $1,900 per year for two years.
The marriage penalty will return with a vengeance.  In 2012, the standard deduction for a married couple was twice the standard deduction of an unmarried individual filing a single return.  In 2013, the standard deduction for a married couple will be decreased to 167 percent of the single filer's deduction.
Also the President's reelection means that the Patient Protection and Affordable Care Act ("Obamacare") will become the law of the land and a tax provision in that legislation will impose an additional 3.8% tax on the unearned income of high income taxpayers. This will apply to interest, dividends, capital gains, royalties and rents. This change will result in a maximum long-term capital gains tax rate of 23.8 percent and a 43.4 percent tax rate on dividends.
Also be prepared to be hit with higher estate taxes. The Federal Estate Tax Exemption will drop to just $1 million (down from $5.12 million in 2012) and will be taxed at 55 percent (up from 35 percent now). For example, under current law if you owned a farm or business worth $6 million and died today you would exempt the first $5.12 million and your loved ones would pay taxes on the remaining $880,000, thus would owe the federal government $308,000. The owner of the same farm or business who died in 2013 would owe much more.
After exempting the first $million, the rest of the estate would be taxed at 55%. In this example, the family would owe the IRS $2,750,000 and would likely have to liquidate that family farm or business to pay the tax burden. That tax rate will also applies to gift taxes, so be prepared to schedule time with your estate planner.
Meanwhile the interest rates on student loans are about to increase because the Congressional extension of the 3.4 percent fixed rate on the subsidized Stafford loan will expire. If not extended, it will revert back to 6.8 percent.
Sequestration cuts will also lead to the loss of hundreds of thousands of jobs many of them in the military and the defense sector.
Rep. Roby said, "Everybody likes to be home for the holidays, but I'm ready to work through Christmas to avert the "fiscal cliff" if that's what is necessary. This is a critical time in Washington for negotiations that will have real-world consequences for this country and for families in Alabama."
Congresswoman Martha Roby represents Alabama's Second Congressional District.
Inmate assault injures two St. Clair prison correctional officers
The assaults happened at approximately 7:30 p.m. and both officers were taken to a local hospital and treated for those non-life-threatening injuries.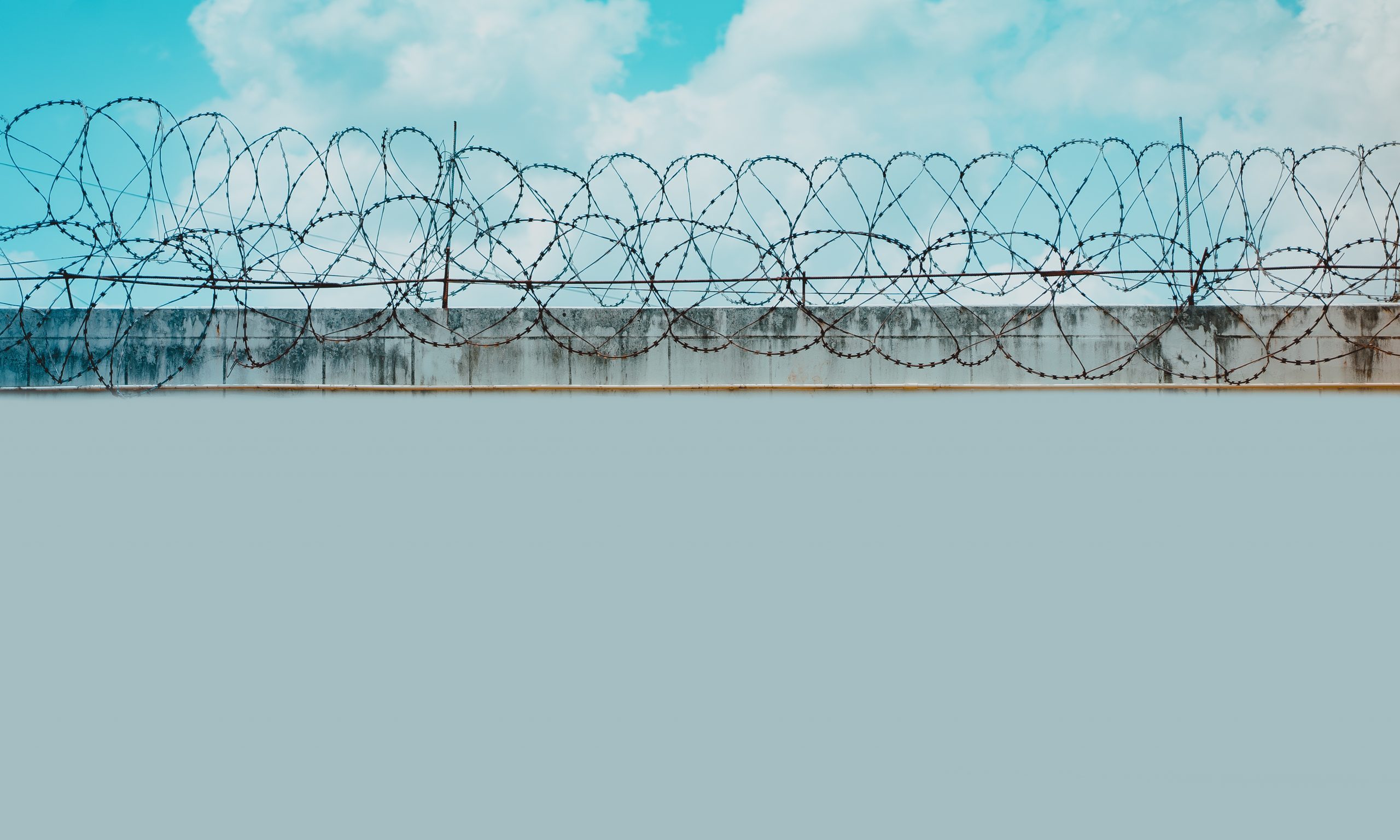 Two correctional officers at St. Clair Correctional Facility were injured in an inmate-on-officer assault on Monday, the Alabama Department of Corrections confirmed to APR.
Among the two officers who sustained non-life-threatening injuries was a basic correctional officer (BCO), a position created in May 2019, who are not Alabama Peace Officers Standards and Training Commission (APOST) certified and who have some limitations on working directly with inmates without correctional officers present.
The other officer injured was a full correctional officer, Alabama Department of Corrections spokeswoman Samantha Rose told APR in a message Friday. The assaults happened at approximately 7:30 p.m. and both officers were taken to a local hospital and treated for those non-life-threatening injuries and subsequently released, according to Rose.
"The ADOC condemns all violence in its facilities, and the actions taken by the inmate against ADOC staff are being thoroughly investigated," Rose said. "As the investigation into this incident is ongoing, we cannot provide additional detail at this time. More information will be available upon the conclusion of our investigation."
The ADOC created the new basic correctional officer position to bolster the state's woefully understaffed prisons. The creation of the position was also at the suggestion of experts ordered by a federal court to study the department's staffing problems, ADOC attorneys wrote to the court in a filing in 2019.
The ongoing lawsuit is over the state's handling of mental health in prisons.
The Southern Poverty Law Center and the Alabama Disability Advocacy Program filed the 2014 suit arguing the state was indifferent to the health of inmates dying by suicide in greater and greater numbers.
Attorneys for the plaintiffs in June argued that ADOC was far behind on the court-ordered hiring new additional officers. It has been more than two years since U.S. District Judge Myron Thompson ordered the Alabama Department of Corrections to hire an additional 2,000 correctional officers by 2022.
U.S. District Judge Myron Thompson in a previous opinion wrote that prison understaffing "has been a persistent, systemic problem that leaves many ADOC facilities incredibly dangerous and out of control."
"Taken together, ADOC's low correctional-staffing level, in the context of its severely overcrowded prisons, creates a substantial risk of serious harm to mentally ill prisoners, including continued pain and suffering, decompensation, self-injury, and suicide," Thompson's previous opinion continued.
The SPLC in court filings late last year expressed concern over the use of basic correctional officers in Alabama's overcrowded and understaffed prisons. ADOC attorneys have argued to the court, however, that BCO's are adequately trained to do their jobs and are needed for the department to hire the necessary number of officers per the court's timeline.
In a court filing on Thursday, attorneys for the plaintiffs asked the court not to again delay site visits to Alabama prisons by two experts who are tasked by the court to determine which positions should be filled by correctional officers and which by BCO's and which by another new position, called cubical correctional officers, who are to have no direct interaction with inmates.
Those visits were to begin in May, but both parties in the suit agree to wait due to the COVID-19 pandemic and the threat it posed to the experts, who are particularly vulnerable to the disease due to "age and other factors," according to court records.
Both parties again agreed to postpone those visits in June for those same reasons, those records show. ADOC seeks a third extension but attorneys for the plaintiffs argue that the experts can visit the prisons while keeping themselves, prison staff and inmates safe from harm of COVID-19 and that thousands of employees and contractors enter Alabama prisons daily.
The plaintiff's attorneys argue in the court filing that the expert guidance is needed because ADOC wishes to use BCO's and cubical correctional officers to comply with the court-ordered hiring of additional staff by Feb. 20, 2022.
"Ensuring adequate staffing is of upmost importance to address the constitutional violations underlying mental health care within ADOC," the plaintiffs' attorneys wrote to the court Thursday.
ADOC in May was employing 494 BCO's, a 57 percent increase in the number of BCO's employed in Oct. 2019, according to ADOC's staffing numbers. The number of correctional officers working in Alabama prisons fell by two percent during that time, dropping from 1,319 to 1,287.