VictoryLand Opens, Strange Hits, Espy Hits Back
By Bill Britt
Alabama Political Reporter
SHORTER: After a surprise early morning announcement, VictoryLand in Macon County reopen at 2:00 p.m. on Tuesday.
By 1:30 p.m. hundreds of people lined the sidewalk leading into VictoryLand eagerly awaiting a chance at a bingo win.
When owner Milton McGregor walked through the gathered crowd, a spontaneous cheer erupted as if a rockstar was taking the stage.
McGregor, accompanied by his wife, smile broadly, thanking the crowd for their support.
"I feel wonderful, we are blessed. I'm so proud for our employees, this is what it's all about" said McGregor to the throng of press that surround him. "We welcome back all of our many loyal customers and friends who enjoyed the fun and entertainment VictoryLand provided for more than seven years."
If McGregor was buoyant and pleased, his attorney, Joe Espy was serious and determined.
Underneath all the smiles and cheer surrounding the reopening of VictoryLand, there is the foreboding knowledge that only a few miles away, Attorney General Luther Strange is preparing, but for what no one but Strange and his lieutenants know.
In recent days, Strange has sent a letter to the State ABC board challenging the issuing of an alcoholic beverage license to VictoryLand. While spirits are served in other parts of the facility, McGregor has applied for a license to serve the bingo gaming area, just yards away.
In his letter to the ABC Board, Strange wrote that he was concerned that a liquor license would, "perpetuate the kind of criminal gambling activity we have seen in previous iterations of so-called 'electronic bingo' at this and other locations."
The ABC Board has said they would not issue a license until there was a hearing. Strange, having filed a protest, has raised the stakes for McGregor and his attorneys.
"We are going to file it in the morning," said Espy. "We are going to ask for a hearing next week. We are going to ask for a hearing for the twenty-sixth, twenty-seventh, the twenty-eighth, any of those dates."
Espy said that there should be no reason for a delay because, "The Attorney General has filed a protest so they should be ready. We are ready. We could try it today."
The hearing before the ABC Board will not have any bearing on the legality of the bingo machines, it is only to determine if the casino portion of VictoryLand may serve alcohol.
"It's a question about a license and there is no transparency because once the agency makes a decision you can't go to court and try your case. It's strictly a paper case," said Espy. "You can't have your experts, you can't have your extensive discovery, and this has been the idea that the Attorney General has had the entire time, no transparency. We want transparency."
The ABC Board has confirmed that this is the first occasion in history where the Attorney General of the state has intervened in the issuing of a liquor license.
Espy, says that the actions of Strange and his office have been pure politics.
"We absolutely think this is motivated by politics," said Espy. "There can be nothing else." He sites the fact that the casino in West Alabama is in operation without any interference by Strange or any law-enforcement. "It absolutely seems the case that Mr. McGregor is being targeted," said Espy.
Espy, questioned why the Attorney General has not met with the press corps but has hidden behind letters. "Have any one of you received anything from Luther Strange other than a written statement prepared by one of his underlings?" asked Espy.
Last week, Espy invited the press corp to his office where he answered any and all question posed by reporters. On the contrary, except for brief written statements from the AG there has been no interaction with the press as a whole. However, Strange did release to the Montgomery Advertiser only, correspondence between he and Mr. Espy. Last week when Espy was asked about private communication between his office and the AG, he said he felt it would be inappropriate to comment if there was private dialogue between he and Strange. However, Strange did not feel it necessary to the extended the same courtesy to Espy.
Espy says he would like for he and Strange to face the press together at a place of the media's choosing to answer direct question from the press so that the public could be informed.
There is a fear that events beyond the public eye will spin a political solution and not a judicial one.
"We are trying to take the high ground here, meeting on high ground, proceeding on high ground, said Espy. "We didn't attack until we were attacked. We have tried our best to maintain the high ground for the good for Macon County, the good for Alabama, and the good of the employee's at VictoryLand."
Governor announces auto supplier IAC plans Alabama expansion
IAC is committing $34.3 million in new capital investment to expand its new manufacturing facility located in Tuscaloosa County.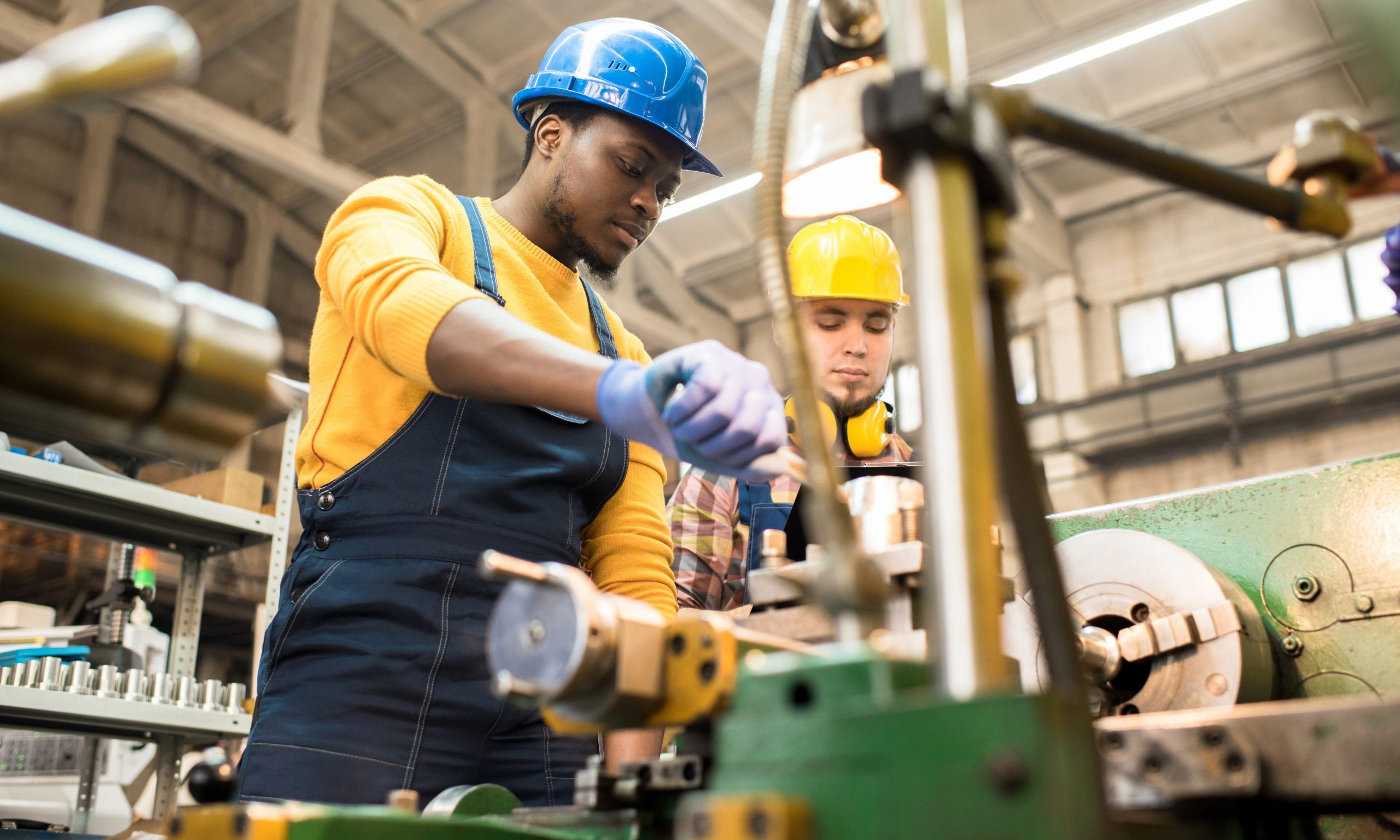 Gov. Kay Ivey announced Monday that International Automotive Components Group North America Inc. plans to invest over $55.9 million in expansion projects that will create 182 jobs at two Alabama facilities.
"International Automotive Components is a leading global auto supplier, and I am pleased that this world-class company is growing significantly in Alabama and creating good jobs in Cottondale and Anniston," Ivey said. "IAC's growth plans show that Alabama's dynamic auto industry continues to expand despite today's challenging environment."
Nick Skwiat is the executive vice president and president of IAC North America.
"Alabama was the logical choice due to its skilled workforce and proximity to the customer," Skwiat said. "We are excited to see the continued growth of the automotive industry in Alabama and we plan to grow right along with it. We thank the Governor and Secretary Canfield for their leadership in this sector."
IAC is committing $34.3 million in new capital investment to expand its new manufacturing facility located in Tuscaloosa County. This facility will produce door panels and overhead systems for original equipment manufacturers. That project will create 119 jobs at the production site in Cottondale.
IAC also plans to invest $21.6 million at its manufacturing facility located in the former Fort McClellan in Anniston. That East Alabama project will create another 63 jobs.
This project builds on a milestone 2014 expansion that doubled the size of the Calhoun County facility. There IAC manufactures automotive interior components and systems. Key components produced at the Anniston plant include door panels, trim systems and instrument panels for original equipment manufacturers.
IAC Group is a leading global supplier of innovative and sustainable instrument panels, consoles, door panels, overhead systems, bumper fascias and exterior ornamentation for original equipment manufacturers.
IAC is headquartered in Luxembourg and has more than 18,000 employees at 67 locations in 17 countries. The company operates manufacturing facilities in eight U.S. states.
"With operations around the globe, IAC is the kind of high-performance company that we want in Alabama's auto supply chain to help fuel sustainable growth," said Alabama Commerce Secretary Greg Canfield. "We look forward to working with IAC and facilitating its future growth in this strategic industrial sector."
Danielle Winningham is the executive director of the Tuscaloosa County Industrial Development Authority.
"International Automotive Components is a valued part of Tuscaloosa County's automotive sector," Winningham said. "We are grateful for IAC's investment in our community and the career opportunities available to our area workforce as a result of their investment."
"The City of Anniston is excited that IAC has made the decision to expand here. I have enjoyed working with the leadership at IAC, the Calhoun County EDC, and the state of Alabama to get this project finalized," said Anniston Mayor Jack Draper. "This is even further evidence that Anniston is indeed open for business."
Only Michigan has more automobile manufacturing jobs than the state of Alabama. Honda, Mercedes, Hyundai, Polaris, Toyota and soon Mazda all have major automobile assembly plants in the state of Alabama.