Obama Signs Aderholt's American Energy Manufacturing Technical Corrections Act
By Brandon Moseley
Alabama Political Reporter
On Tuesday, President Barack H. Obama signed the Aderholt introduced American Manufacturing Technical Corrections Act into law, finally ending successfully an effort by Congressman Robert Aderholt (R) from Haleyville to correct some oversights in the Energy Independence and Security Act of 2007 which would have negatively impacted several American manufacturers, especially HH Technologies in Cullman, Al.
Rep. Aderholt announced the legislative victory on Facebook, "The President just signed H.R. 6582 into law, legislation I introduced to cut needless bureaucratic red tape, foster innovation in manufacturing and keep jobs in Alabama. This is great common-sense measure and I am pleased to see it become law."
Congressman Aderholt (R) from Haleyville said in a written statement, "If we want to see economic growth in this country, it is critical that our nation's policy and laws create a regulatory environment that fosters innovation and job creation. Due to an increase in overreaching, burdensome and unnecessary regulations over the past few years, too many small businesses have had to layoff employees, reduce production or even shut their doors. This is precisely what happened to HH Technologies, an innovative manufacturing company in Cullman County, Alabama. The federal government's embrace of outdated technology prohibited a new and innovative solution to improved energy efficiency."
U.S. Sen. Jeff Sessions (R) from Alabama said, "America's workers must be defended, and this law will do exactly that: defending the jobs of workers in our state from the potential closure of their plant.  This is an excellent example of how both parties can join together to scale back bureaucratic rules that put jobs and families at risk. Sadly, unwise federal regulations—as this case demonstrates—frequently harm innovation, jobs, and growth. Our state has the best workers in the world and I am determined to defend them from any federal intrusion that threatens their ability to provide for their families."
Sen. Sessions, working with U.S. Rep. Robert Aderholt and Sen. Richard Shelby (R) from Alabama, have been seeking a legislative fix to a federal requirement that dictated that walk-in freezer doors had to use foam insulation, and as a result, it triggered a steep drop-off in orders of other kinds of walk-in freezer doors including those made by HH Technologies, Inc., a family-owned business in Bremen, Alabama even though the HHT product has similar or better energy efficiency than the foam insulated doors.
Rep. Aderholt said, "Through House Republicans continued efforts to streamline and eliminate bureaucratic red-tape in Washington, like the legislation passed today, we can begin to jumpstart our nation's economic growth and reinvigorate job creation. I thank my colleagues for supporting H.R. 6582."
H.R. 6582 makes technical corrections to the Energy Independence and Security Act of 2007 that would reduce regulatory burdens by correcting clerical errors made and eliminating any problems caused by the errors. Some of these corrections include: "updating the uniform efficiency descriptor for covered water heaters, clarifying language regarding regulatory treatment for small duct high velocity systems made by U.S. manufacturers, coordinating research and development of energy efficient technologies for the industry, and establishes a separate, less stringent standard for over the counter commercial refrigerators, that due to large glass windows are inherently less energy efficient than other commercial refrigeration products."
Congressman Robert Aderholt represents Alabama's Fourth Congressional District.
Opinion | Clorox, anyone?
There is no comprehensive plan on how to hold the upcoming legislative session safely — not even a rudimentary one.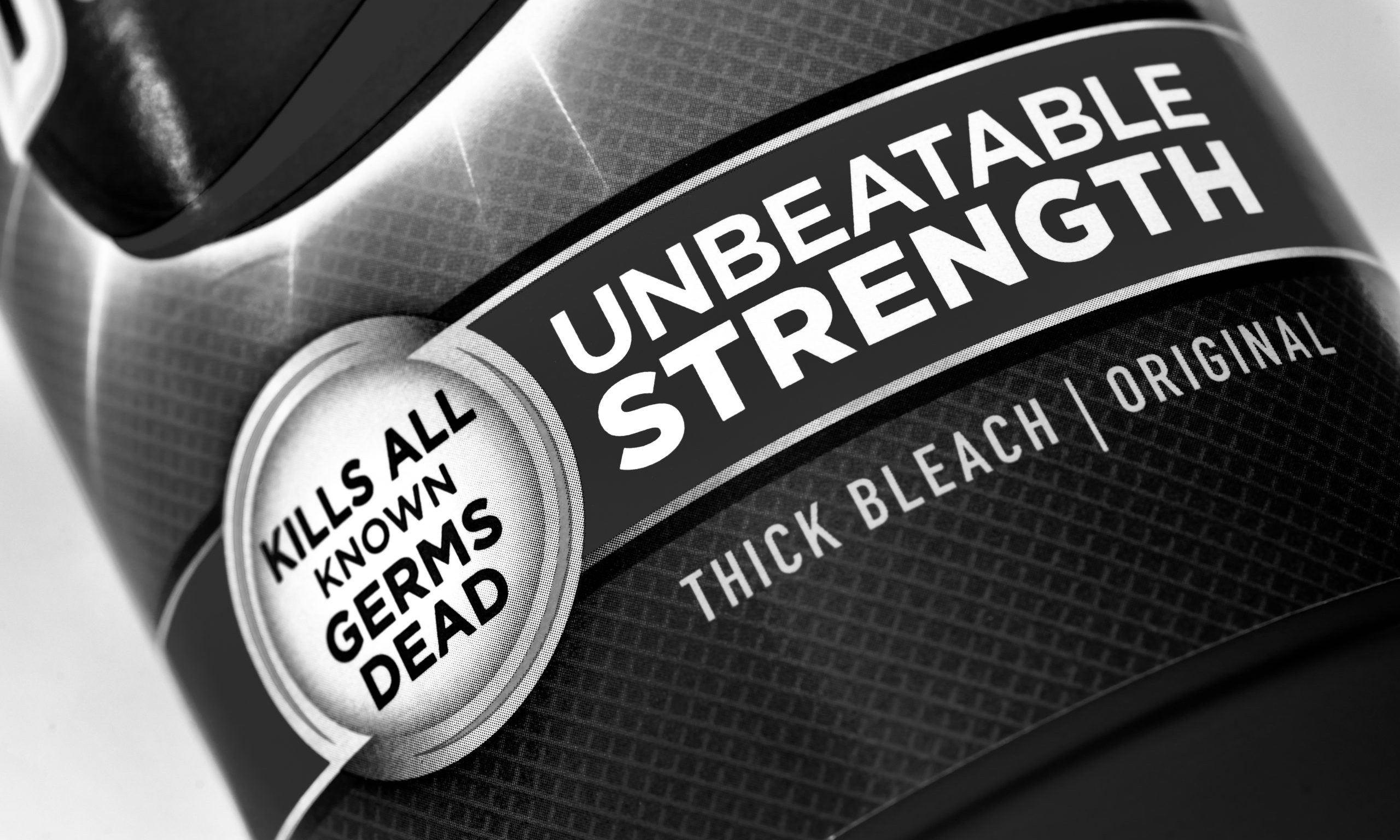 In less than 100 days, the state Legislature will return to Montgomery for the 2021 Legislative Session. As of now, there is no comprehensive plan on how to hold the session safely — not even a rudimentary one.
But perhaps there is a reason to keep the statehouse shuttered as the Legislature seems to have forgotten the governing principles that the nation was built upon, and (hint, hint) it was never a slogan.
One individual at the Statehouse said that there would be a vaccine by February, so why worry about holding Session as usual. Perhaps this individual also believes that a disinfectant cure or a UV light remedy is right around the corner. News flash, as of press time, intravenous Clorox and lightbulb suppositories are still in phase one trials.
Pandemic humor aside, the surprising thing would be if the Legislature actually had a plan at all.
There have been rumors of a plan, even mentions of one, too, but nothing that would allow lawmakers, lobbyists and the public to realistically gather to conduct the peoples' business in a relatively COVID-free environment.
We all want a miracle, but miracles are outside legislative purview, and while prayer is needed at the Statehouse, so is commonsense and a plan.
One plan in consideration is to limit the number of people who can enter the building. That's a bad idea because the public has a right to witness government action and advocate for causes.
At the end of the truncated 2020 session, the Legislature curtailed the number of people in the Statehouse, which violates the law and good government spirit.
Lawmakers come to Montgomery to do the peoples' business — at least that's what they say at campaign events and pancake breakfasts. Of course, they don't really conduct the people's business in Montgomery. That's just a figure of speech.
Legislators represent the people when they are running for office or giving chats at Rotary, but when most — not all — enter the Statehouse, they work for special interests.
Yes, some do care, and all are convinced they are doing a great job, but just like the plan to open the Statehouse safely on Feb. 3, it's sadly an absurd pretense.
The majority of the Legislature consists of Republicans, who used to have a firm sense of what the party represented. While I hate to offend my many friends, the current party couldn't find the most defining principles of traditional governance in our nation if you gave them a GPS and a flashlight.
Let me humbly run down a short list of things that should matter in no particular order.
For the list, I will turn to the 2006 book American Conservatism: An Encyclopedia: "Classical liberalism is the term used to designate the ideology advocating private property, an unhampered market economy, the rule of law, constitutional guarantees of freedom of religion and the press, and international peace based on free trade."
Classical liberalism has nothing to do with modern liberalism and everything to do with our Republic's founding. Classical liberalism underpins the Constitution's foundation, Federalist Papers and the vast majority of the founding generation's ideology, which created our nation's governing structure.
Private property rights are fundamental to what Jefferson called the pursuit of happiness.
And guess what is an individual's most precious piece of property? Their person. Yes, a person's body and mind are an individual's greatest possession. A person's right to live freely with only a minimum amount of government intrusion is essential to happiness. The government's job is not to tell us how to live, rather keep others from harming us, killing us or taking our stuff.
Every year Montgomery seems intent on an ever-expanding agenda to meddle in people's private lives.
Real estate and other property is significant but can't be thoroughly enjoyed if we are dead or in chains designed by the good intentions of the Legislature. Lawmakers are not to be the central planning committee for the soul.
The government should promote a relatively unhampered market economy. Tariffs anyone? Trade wars? No one wins a trade war. Everyone loses. Winning simply means the other side lost more or gives up. It's like a bar fight. Nobody wins it because everyone gets beaten up — but one got it worse.
How about the rule of law? I hear it talked about a lot, but the law must be just for everyone. If the law is applied unequally, is it really the law?
We hear a lot about Second Amendment rights as if that's the big one. But what about freedom of the press? Is that less important? As the nation's second president John Adams said, "Without the pen of Paine, the sword of Washington would have been wielded in vain."
The press is not the enemy of the people. Is there bias? Sometimes. Is there poor reporting? On occasion. But the real enemy are the politicians who defame or attempt to delegitimize the media for not supporting their political agenda. An AR-15 can be coercive but have a free county without a free press in impossible.
Freedom of religion is also paramount to our nation's principles as free people have a right to worship without government interference or mandate. But believe me, some religious leaders would see a government-imposed religion as long as it's the one they like. I often wonder, does religion require a strong man or strong faith? Today it's hard to tell. Like all rights, if you take away the freedom to worship or not, and the whole system of liberty fails.
Last but not least, international peace based on free trade: If a nation is making money by trading with another country, it doesn't have a good reason to bomb it. Likewise, the bounds of capital are generally stronger than political ideology. Money may not make the world go 'round, but a lack of it sure can unleash terrible conflict.
After this exercise in futility, I've decided I'm glad the Legislature doesn't have a plan to open the 2021 session. Why bother? Because the very ideals that genuinely make life, liberty and the pursuit of happiness a reality are the ones at greatest risk of being trampled upon by the Legislature.
Clorox anyone?