Anzalone Liszt Research "Beat the Pollsters" Contest Winner!
Staff Report
More than 1300 people entered the Anzalone Liszt Election Prediction contest, including elected officials, pollsters, media and mail consultants, high-level campaign staffers, and operatives of all types and stripes. Of the roughly 1300 entrants, our winner is…Joshua Karetny, an aide to U.S. Senator (and ALR client) Sheldon Whitehouse.
Chuck Todd? Nate Silver? Larry Sabato? Those guys are so 2012. Joshua has now established himself as a preeminent political pundit, with a $1000 prize to show for it.
Joshua correctly predicted 26 of 28 races running the gamut from the Presidential race to numerous competitive Senate and House contests. The only two races Joshua missed were Democrat Gary McDowell's narrow loss to Republican Dan Benishek in Michigan's 1st Congressional District and Democratic Congressman Mark Critz's close loss to Republican challenger Keith Rofthfus in Pennsylvania's 12th CD. While, one other entrant also correctly predicted 26 of 28 races, Joshua's tie-breaker estimate that NBC News would name an electoral college winner at 11:18 EDT on Election Night was just four minutes behind the actual televised declaration.
The average success rate of entrants was approximately 63%, correctly identifying winners in roughly 18 of the 28 contests.
Entrants in the Northeast (where the mean of correct answers was 18.67) and West (18.25) were the most accurate. Also, entrants who live or work in the D.C. area averaged about one more correct response (18.46) than those outside of the DC area (17.13).
Younger entrants (18-24) were the most accurate (18.78) age group, while those 60+ were the least accurate (16.74).
Given that most competitive races broke toward Democrats, it's not a surprise that Democrats (19.29) guessed more accurately than Republicans (11.26) and Independents (16.13). While Democrats may be tempted to crow about that disparity, they should recall that the ALR contest during the 2010 Republican wave year was won a Republican.
Campaign/party staffers were the most accurate occupational group (19.29) followed by consultants (18.24), students (18.21), employees at issue-based organizations (18.20), those in the media (17.15), and government employees (16.68). Entrants not employed in politics (16.83) predicted roughly 17 of 28 races correctly.
The only wrinkle in the presidential race that surprised most entrants was President Obama carrying the Sunshine State. More than three-in-four entrants (78%) expected Mitt Romney to carry Florida – a state which he ultimately lost by less than one percent.
A majority of entrants correctly predicted every Senate race except for North Dakota's open seat contest. Only one-third of entrants (32%) believed Democrat Heidi Heitkamp would best Republican Rick Berg – a race Heitkamp won by 3,000 votes.
There were a few more surprises in the House races. A majority of entrants missed the mark on:
• Pennsylvania's 12th District – 80% believed Democratic incumbent Mark Critz could outlast Republican challenger Keith Rothfus
• Florida's 18th District – 63% expected Republican lighting rod Allen West to be re-elected over Democrat Patrick Murphy
• Utah's 4th District -58% predicted Republican Mia Love would oust veteran Democratic incumbent Jim Matheson.
• Michigan's 1st District – 52% predicted Democrat Gary McDowell would defeat GOP incumbent Dan Benishek
Faith in Action Alabama calls on law enforcement to protect voters from harassment
"In these harrowing days it is incumbent upon all of us as citizens and you and your colleagues as law enforcement professionals to do all we can to maintain this right secured by so much courage and sacrifice."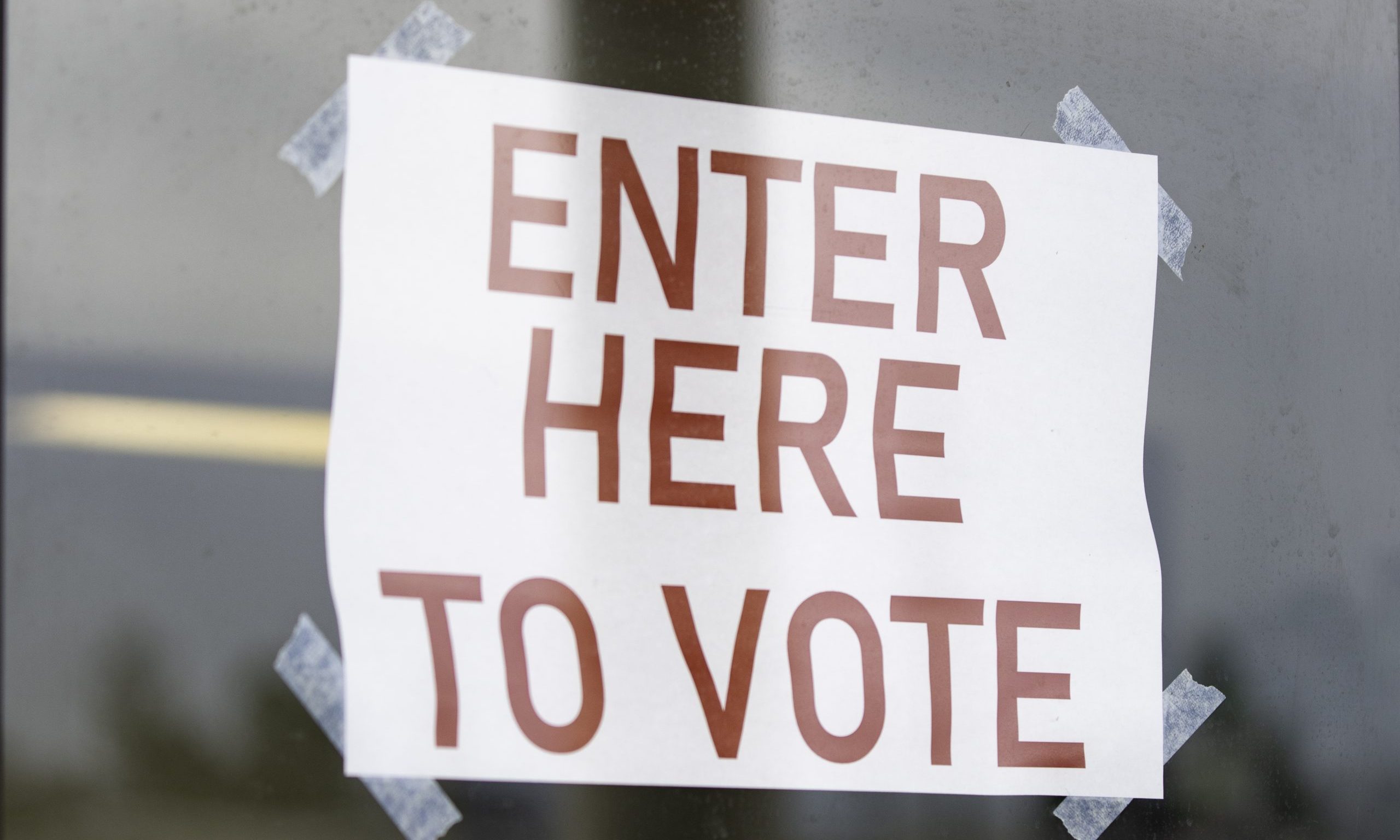 Nine clergy members from across the state have signed an open letter calling on local and state law enforcement to protect voters against intimidation and harassment at the polls.
The clergy are leaders in Faith in Action Alabama, a regional association of Christian congregations affiliated with the national group Faith in Action, the largest grassroots, faith-based organizing network in the country. It seeks to address a range of issues like gun violence, health care, immigration and voting rights.
This is their letter:
Across our country and here in Alabama, it is being seen that citizens are turning out in record numbers to vote early and by absentee ballots. It is very heartening to see so many of our fellow citizens energized and committed to exercising that most fundamental and critical duty of citizenship, the use of their franchise.  As servant leaders of an ecumenical association of nearly 2,000 faith communities across our state we are certainly encouraging our congregants to fulfill this duty either through early, absentee or day of election voting. For us this is not only part of our civic duty, but as people of faith obligation as well.

Unfortunately, it it also largely known that there are forces in our country that are actively, publicly and fervently at work to suppress the votes of some of our fellow citizens. We write to implore you to use the full authority of your office and department to ensure that those who seek to vote, especially on November 3, 2020 are not assailed or intimidated by illegal harassment in their polling places. We believe these threats are pervasive enough and real enough that proactive measures should be in place as citizens come to vote throughout that day. The strong, visible presence of uniformed legitimate law officers will hopefully prevent any attempts at confrontation or intimidation and violence.

The history of our state is marked by the efforts of tens of thousands of Alabamians who marched, protested, brought legal actions, shed their blood and some even gave their lives that every citizen of this state might have full and free access to the ballot box. In these harrowing days it is incumbent upon all of us as citizens and you and your colleagues as law enforcement professionals to do all we can to maintain this right secured by so much courage and sacrifice.

Please be assured of our prayers for you and the men and women of your department who have the awesome responsibility of providing public safety and equal protection under the law for every Alabamian. If we, the members of Faith in Action Alabama's Clergy Leadership Team, can be of assistance please do not hesitate to call upon us.

Sincerely,

Rev. Jeremiah Chester, St. Mark Baptist Church, Huntsville

Rev. David Frazier, Sr., Revelation Missionary Baptist Church, Mobile, and Moderator, Mobile Baptist Sunlight Association

Bishop Teresa Jefferson-Snorton, Fifth Episcopal District of the Christian Methodist Episcopal Church

Bishop Russell Kendrick, Episcopal Diocese of the Central Gulf Coast

Bishop Seth O. Lartey, Alabama-Florida Episcopal District of the African Methodist Episcopal Zion Church

President Melvin Owens, Alabama State Missionary Baptist Convention

Bishop Harry L. Seawright, Ninth Episcopal District of the African Methodist Episcopal Church

Dr. A.B. Sutton, Jr., Living Stones Temple, Fultondale

Father Manuel Williams, C.R., Resurrection Catholic Missions of the South, Montgomery