President Silver Accepts Buyout From ASU Trustees
By Brandon Moseley
Alabama Political Reporter
The Alabama State University (ASU) Board of Trustees (BOT) voted on Friday in favor of a mutual separation with President Joseph Silver on Friday that will end President Silver's employment at the historically black college.
According to original reporting by the Montgomery Advertiser's Sebastian Kitchen, that agreement will pay Pres. Silver $685,000 between now and January 2014.  The agreement includes a clause which prohibits the Trustees and President Silver from discussing the issues surrounding the sudden falling out between the BOT and President Silver.
Only Trustee Kathy Sawyer voted against the agreement.
President Silver's attorney told reporters that it was impossible for Silver to function as a University President without the support of the majority of the BOT.
Dr. Joseph Silver became President of Alabama State University in September.  After he alleged that ASU had longstanding improper financial arrangements involving certain public officials, the new University President was suspended by the ASU Board of Trustees (BOT) on November 26.  Literally minutes before he was suspended, President Silver using his i-phone to send an email to Rep. John Knight (D) from Montgomery firing him as the ASU Executive Vice President and Chief Operating Officer.  President Silver also sent a termination email to Danielle Kennedy, the vice president of university relations.  An ASU attorney has since stated that the firings of Kennedy and Knight were a violation of University procedures and ASU has overruled those personnel actions by President Silver.  The BOT appointed Knight as the interim University President.  An ASU attorney later announced that the firings of Knight and Kennedy were both void because Silver did not follow University procedures.
On November 27th, the Vice President for Business and Finance, Edward Patrick and Joyce Outler, the Senior Assistant to the President, were both suspended.  Three days later they were both fired.  University Vice President Danielle Kennedy said the two no longer work for Alabama State because the board of trustees did not approve their hiring.  Patrick and Outler had previously worked at Clark Atlanta University with President Silver.
On November 30th, the BOT met again this time with Alabama Governor Robert Bentley in attendance.  The BOT accepted Alabama Governor Robert Bentley (R) recommendation that the BOT postpone any decision about embattled University President Joseph Silver's future for 5 to 10 days and conduct an independent audit of ASU's finances.  Silver meanwhile defends his conduct and says that the reason he has been punished is because he exposed "old bones" by questioning ASU's contracts.
What "old bones" President Silver found and what financial contracts he was referring to remains unclear.  Why the BOT reacted so harshly to the internal review by the new University President and why the BOT ultimately forced out Silver after just 88 days on the job also remains unclear. What Rep. Knight's role in this was also remains unclear and due to the confidentiality agreement signed by both sides we may never fully know what exactly transpired this fall at Alabama State University.
On December 14th, Governor Bentley ordered a full forensic audit of ASU's finances.  Gov. Bentley said, "Alabama State is a world-class university that makes a positive difference in this community and in the lives of all the students it serves.  Recently, many people have expressed concerns about contracts and other matters surrounding the university.  The students, faculty, staff and alumni of ASU, and all the people of this state, deserve transparency.  I support continuing to use Warren Averett, LLC, to conduct the institution's financial audit. However, I am engaging Forensic Strategic Solutions to conduct a separate analysis as well."
The Montomery Advertiser is reporting that the governor's office will pay up to $275,000 from the Governor's emergency fund to conduct the forensic audit of ASU.  The audit could cost as much as $500,000.  Bentley has said that the Alabama Commission on Higher Education would also pay some of the audit's costs.
Gov. Bentley said, "We have received hundreds and hundreds of calls at the governor's office wanting us to ensure we have total transparency in this great university, and that's exactly what we're going to do."
Governor declares state of emergency ahead of Tropical Storm Zeta
Zeta is currently a tropical storm over the Gulf of Mexico, but it is predicted to make landfall as a category one hurricane.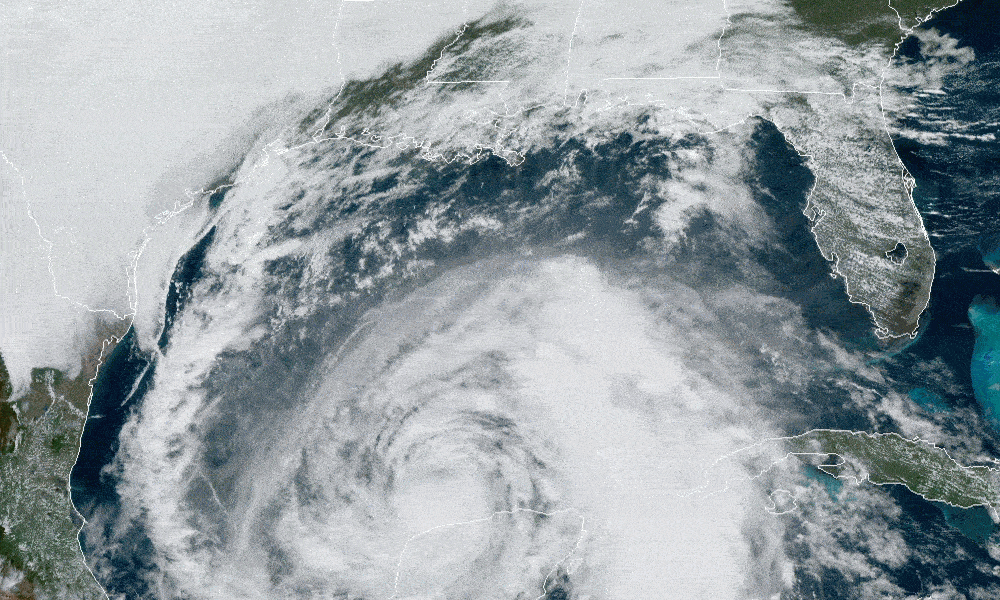 Alabama Gov. Kay Ivey on Tuesday issued a state of emergency as Tropical Storm Zeta approaches the Gulf Coast.
"Ahead of Tropical Storm Zeta's anticipated landfall Wednesday evening as a Category 1 hurricane, I am issuing a state of emergency effective today at 4:00 p.m.," Ivey said. "While this storm is not expected to have an impact as large as storms we've seen move through the Gulf earlier this year, we want to be in the best place possible to respond to anticipated rain, storm surge and mass power outage. I encourage everyone to remain weather aware and tuned in to their trusted news source as this storm could shift direction or change intensity. We continue to track the path of this storm and will stay in touch with the people of Alabama with any updates."
Zeta is currently a tropical storm over the Gulf of Mexico, but it is predicted to make landfall as a category one hurricane. The National Hurricane Center is predicting Zeta to make landfall in Mississippi on Wednesday and then proceed toward Alabama, but these storms can and do move.
A more easterly track could prove devastating to the Alabama Gulf Coast as was the case with Hurricane Sally, which shifted course in September, hitting Alabama, though Zeta is expected to be weaker than Sally at landfall.
The storm surge from the Mississippi-Alabama border to Dauphin Island is forecast to be 5 to 8 feet. Mobile Bay to the Alabama-Florida border is expected to have 3 to 5 feet of storm surge and from the border to Navarre, Florida, could experience 2 to 4 feet of storm surge.
Hurricane force winds are a possibility with this storm. Tropical force winds are expected to be an issue for Southern Mississippi and Alabama well inland. There is expected to be heavy rainfall across the state Wednesday night into Thursday morning.
The Baldwin County Emergency Management Agency announced that sandbags are available inside the county commission office at Robertsdale Central Annex (22251 Palmer Street) until 4:30 p.m. Tuesday and from 8 a.m. until 4:30 p.m. Wednesday or while they last.
Bring any help and shovels you will need. There is a limit of just 25 bags per person. Alabama's coastal counties are currently under a Tropical Storm Warning, a Storm Surge Warning for Mobile County and a High Rip Current and High Surf Warning.
Congressman Bradley Byrne said, "I just finished up briefings from Alabama EMA, FEMA, and the National Hurricane Center regarding #Zeta. We should not take this storm lightly and should start making preparations right away. After sundown Wednesday, I'd encourage everyone in Southwest Alabama to stay home and off the roads until sunrise Thursday. This storm will have impacts as far north as Montgomery, so those in Washington, Clarke, and Monroe counties will see tropical storm force winds and heavy rain. I'd encourage everyone to charge their phones and other necessary electronics. If you have an emergency during the storm, call 911 and do not try to drive."
Coastal Alabama is still in the process of recovering from Hurricane Sally which hit the state on Sept. 15.