Mobile and Other Ports to Remain Open
By Brandon Moseley
Alabama Political Reporter
A feared East and Gulf Coast port strike has been averted for at least 30 days. On Friday the International Longshoremen's Association and United States Maritime Alliance agreed to extend their contract negotiations for an additional 30 days.
The National Retail Federation President and CEO Matthew Shay issued a written statement: "We welcome today's news that a contract extension has been reached. However, we continue to urge both parties to remain at the negotiating table until a long-term contract agreement is finalized."  "While a contract extension does not provide the level of certainty that retailers and other industries were looking for, it is a much better result than an East and Gulf Coast port strike that would have shut down 14 container ports from Maine to Texas."
The sticking point in the negotiations has been a proposal to cap "container royalty" payments that companies make to a union fund that supplements worker salaries and funds worker health care.
Prior to the 1950s, the longshoremen unloaded trucks, warehouses, and rail cars and loaded the freighters of that time (often by hand) and vice versa.  In the 1960s, technology changed allowing ships to be loaded with cargo containers.  Instead of dozens of burly guys carrying bundles of merchandise from the dock to the ship on their backs, a half dozen guys and massive gantry cranes load and unload much bigger ships in much less time.  In exchange for "allowing" the ports to embrace the new technology of the 1960s the container carriers agreed to make the payments based on an assessment of the container tonnage handled at each port in a year. Originally intended to help subsidize the downsizing of the dock worker work force due to the then new technology, the payments are now considered a supplemental wage by the dockworkers.  As tonnage of container cargo increased, the container royalty increased.  The alliance now wants to cap payments to 2011 levels and limit who can receive them in the future.  The union wants to sees the container royalty payments continue growing into the future without any restrictions.
Federal mediators have been working with the two sides to attempt to reach a long term contract. President Shay thanked the mediators for their help in this process.  "We applaud the work of the Federal Mediation and Conciliation Service for working tirelessly – even through the holiday week – to orchestrate this contract extension and encourage them to continue their work with both parties to help them arrive at a final master contract. Only until we have a final contract will retailers and others have the certainty they need," Shay said.
A strike would not apply to military cargo and to goods not shipped in containers.
President Shay said, "A coast-wide port shutdown is not an option. It would have severe economic ramifications for the local, national and even global economies and wreak havoc on the supply chain."   "Throughout the process, NRF has stressed the vital economic importance of keeping the ports open to international trade and commerce. Our ports and the cargo and containers that flow through them are truly our economic lifelines to the world.  "Following the devastation of Hurricane Sandy and the recent eight-day port strike in Los Angeles and Long Beach, this extension is a welcomed sign to the entire supply chain community – from manufacturers to retailers – that the two sides understand the risks of a shutdown and are listening to the concerns of the shipping community."
Governor announces auto supplier IAC plans Alabama expansion
IAC is committing $34.3 million in new capital investment to expand its new manufacturing facility located in Tuscaloosa County.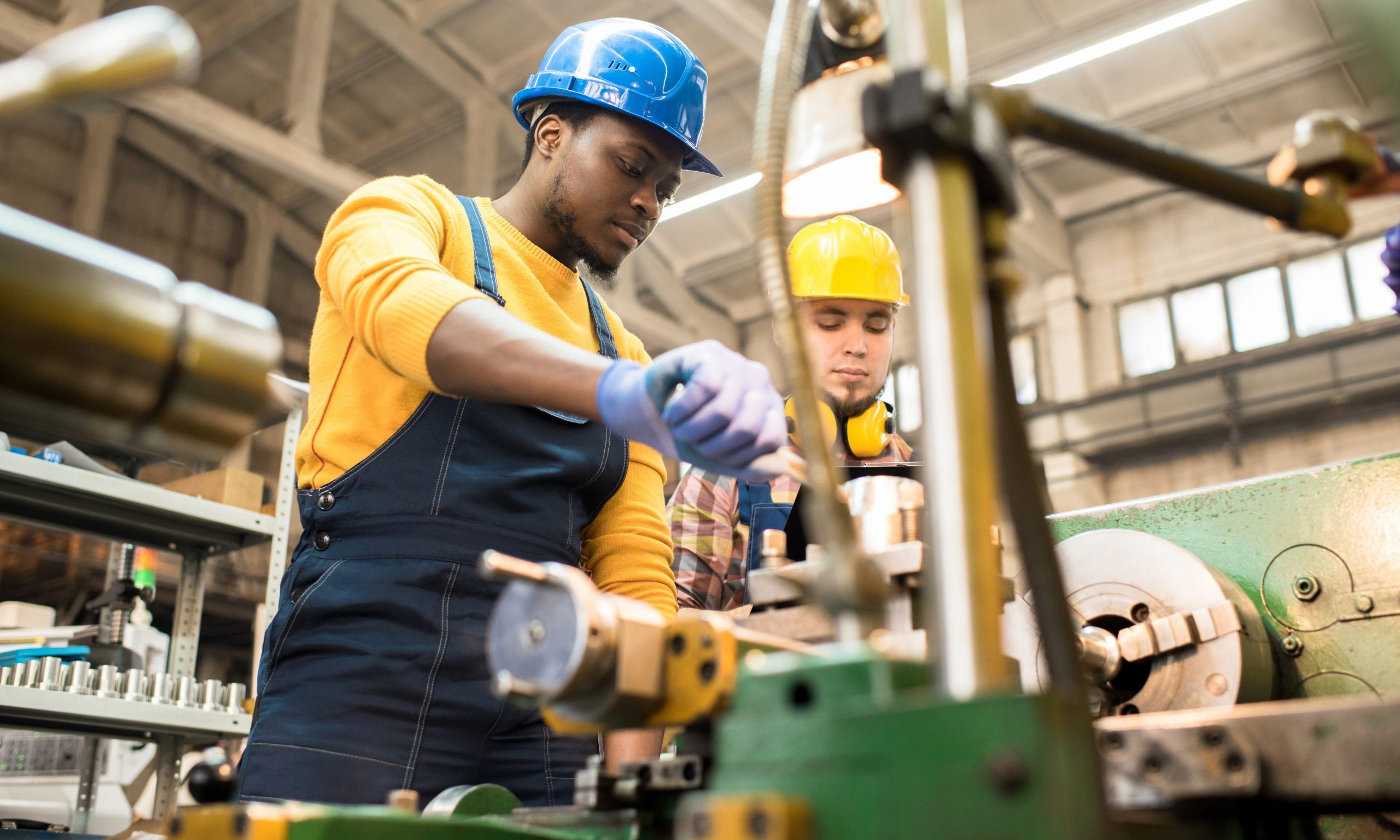 Gov. Kay Ivey announced Monday that International Automotive Components Group North America Inc. plans to invest over $55.9 million in expansion projects that will create 182 jobs at two Alabama facilities.
"International Automotive Components is a leading global auto supplier, and I am pleased that this world-class company is growing significantly in Alabama and creating good jobs in Cottondale and Anniston," Ivey said. "IAC's growth plans show that Alabama's dynamic auto industry continues to expand despite today's challenging environment."
Nick Skwiat is the executive vice president and president of IAC North America.
"Alabama was the logical choice due to its skilled workforce and proximity to the customer," Skwiat said. "We are excited to see the continued growth of the automotive industry in Alabama and we plan to grow right along with it. We thank the Governor and Secretary Canfield for their leadership in this sector."
IAC is committing $34.3 million in new capital investment to expand its new manufacturing facility located in Tuscaloosa County. This facility will produce door panels and overhead systems for original equipment manufacturers. That project will create 119 jobs at the production site in Cottondale.
IAC also plans to invest $21.6 million at its manufacturing facility located in the former Fort McClellan in Anniston. That East Alabama project will create another 63 jobs.
This project builds on a milestone 2014 expansion that doubled the size of the Calhoun County facility. There IAC manufactures automotive interior components and systems. Key components produced at the Anniston plant include door panels, trim systems and instrument panels for original equipment manufacturers.
IAC Group is a leading global supplier of innovative and sustainable instrument panels, consoles, door panels, overhead systems, bumper fascias and exterior ornamentation for original equipment manufacturers.
IAC is headquartered in Luxembourg and has more than 18,000 employees at 67 locations in 17 countries. The company operates manufacturing facilities in eight U.S. states.
"With operations around the globe, IAC is the kind of high-performance company that we want in Alabama's auto supply chain to help fuel sustainable growth," said Alabama Commerce Secretary Greg Canfield. "We look forward to working with IAC and facilitating its future growth in this strategic industrial sector."
Danielle Winningham is the executive director of the Tuscaloosa County Industrial Development Authority.
"International Automotive Components is a valued part of Tuscaloosa County's automotive sector," Winningham said. "We are grateful for IAC's investment in our community and the career opportunities available to our area workforce as a result of their investment."
"The City of Anniston is excited that IAC has made the decision to expand here. I have enjoyed working with the leadership at IAC, the Calhoun County EDC, and the state of Alabama to get this project finalized," said Anniston Mayor Jack Draper. "This is even further evidence that Anniston is indeed open for business."
Only Michigan has more automobile manufacturing jobs than the state of Alabama. Honda, Mercedes, Hyundai, Polaris, Toyota and soon Mazda all have major automobile assembly plants in the state of Alabama.