School Safety Will be a Big Topic of Discussion in the Legislative Session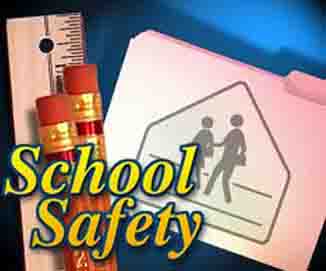 By Brandon Moseley
Alabama Political Reporeter
Twenty First Graders and six adults including the Principal were gunned down by a hate filled madman at the Shady Hook Elementary School in New Town Connecticut.  Congress and state legislature's both are under a lot of pressure to do something to make future school massacres less frequent.
The state of Alabama is no different.  Already Speaker of the House Mike Hubbard (R) from Auburn has announced hearings by a special joint committee on school security.  Speaker Hubbard said, "There is nothing more important than the security of our children and teachers in an environment where they should feel the most safe – our schools. I am proud to announce that on January 9th we will hold a Joint Legislative Committee on School Security and Student and Teacher Safety. Our goal is to complete a comprehensive review of the issue and learn what we can do as a legislature to ensure public schools across Alabama are as safe, secure and protected as possible."
Alabama State Senator Cam Ward (R) from Alabaster said on Facebook, "I have been working with state and local officials to look into how we can improve school safety. I think one of the keys to improving safety in our schools is working with and listening to local law enforcement and educators. They are on the front line with our kids and understand this situation as well as anyone. I think there is a knew-jerk reaction right now in Montgomery to go out and pass a bunch of new laws which I am very hesitant about. Sen. Slade Blackwell and I had a good meeting with these local groups last week and I look forward to continuing to find ways to improve school safety."
Alabama State Senator Kerry Rich (R) from Albertville, who serves on the House Education Policy committee, has pre-filed a bill to arm school employees.  Sen. Rich said that the principal at Sandy Hook, Dawn Hochsprung, who attempted to stop him before being shot and killed might be alive today if she had been armed.  Rich said, "If she had had a gun, or someone in that school had a gun, they could have taken him out before he reached the students.  That's all I'm trying to achieve here — a way and a means where people have a way of protecting themselves and students in schools."
The school safety hearing will be on Wednesday Jan. 9 and will reportedly include state Superintendent Tommy Bice as well as prosecutors and law enforcement officials.
Alabama Senator Bill Holtzclaw (R) from Madison has expressed concerns about arming teachers.  Sen. Holtzclaw said, "I'll state that I'm doubtful we should arm teachers in Alabama. We must differentiate between the casual conceal to carry armed for self-defense against a mugging, and an active shooter intent on a massacre. We must recognize the difference between a teacher carrying a concealed weapon and the training required to engage an active shooter."
Sen. Ward said, "I'm certainly not in favor of passing any laws that infringe on the 2nd Amendment. As I said before I think the answer is not a whole bunch of new laws being passed. I think talking with those who deal with this on a day to day basis is a more logical approach than a bunch of politicians passing laws to look good."
Three mental health crisis centers coming to Mobile, Montgomery and Huntsville
"Today marks a culture change in Alabama for treatment of individuals with mental illness and substance use disorders," Mental Health Commissioner Lynn Beshear said.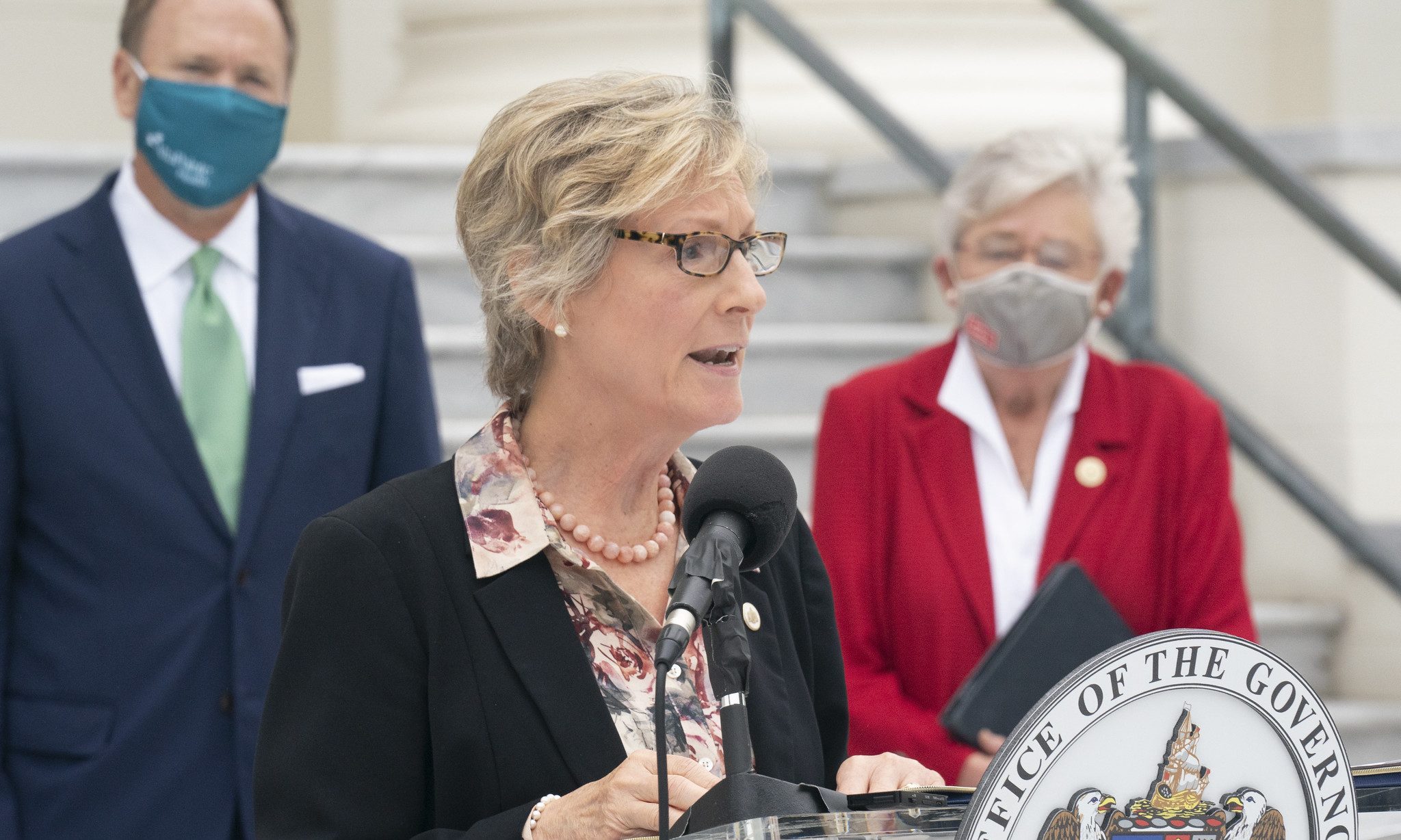 Gov. Kay Ivey on Wednesday announced an $18 million project to create three new mental health crisis centers to be located in Mobile, Montgomery and Huntsville. 
These centers, once in operation, will reduce the number of people suffering from mental health crises who are hospitalized or jailed, Ivey said during a press briefing in front of the Capitol Building in Montgomery. 
"When these facilities are open and fully staffed, these centers will become a safe haven for people facing mental health challenges," Ivey said. 
Lynn Beshear, commissioner of the Alabama Department of Mental Health, said during the briefing that the centers will provide "recovery based" care with "short term stays of a few hours, or up to a few days, to provide treatment, support, and connection to care in the community." 
"Today marks a culture change in Alabama for treatment of individuals with mental illness and substance use disorders," Beshear said. 
Beshear said AltaPointe Health in Mobile will operate one of the three facilities, and once built it is to serve Mobile, Baldwin, Clarke, Conecuh, Escambia, Monroe and Washington counties with 21 new beds, including 15 temporary observation beds. Altapointe will begin with a temporary space while constructing the new facilities, she said. 
Beshear said the Montgomery Area Mental Health Authority is partnering with the East Alabama Mental Health Authority and the Central Alabama Mental Health Authority to serve the 11 counties in Region 3 with 21 new beds, including 10 temporary observation and respite beds. 
"The regional crisis center will be located in Montgomery, and will be open to walk-ins and for drop off by law enforcement, first responders and referrals from emergency rooms," Beshear said. 
Wellstone Behavioral Health in Huntsville was selected to open the third center, and will do so at a temporary site while a new facility is being built, with the help of an additional $2.1 million from local governments, Beshear said. That facility will eventually have 39 beds, including 15 for temporary observation and 24 for extended observation.
"There's not a day that goes by that after-hours care is not an issue in our state," said Jeremy Blair, CEO of Wellstone Behavioral Health, speaking at the press conference. "And so I applaud the Department of Mental Health and the leaders for their efforts in recognizing that and taking it a step further and funding our efforts here." 
Asked by a reporter why a center wasn't located in Jefferson County, one of the most populous counties with a great need for such a center, Ivey said those residents will be served in one of the other regions. 
"Plans are underway to continue this effort. Today's beginning, with these three crisis centers, is just the beginning," Ivey said. 
Ivey added that request for proposals were sent out for these three centers and "it was a strong competition for the location of these three crisis centers." 
Alabama House Majority Leader Nathaniel Ledbetter, R-Rainsville, said during the briefing that more than a year ago, Ivey asked him what the state should be looking at, and that he replied "we're failing miserably in mental health."
Ledbetter said Ivey asked him to take on the challenge of correcting the state's response to mental health, and a team was created to do just that. 
"Working together, today's announcement will not only change Alabamians lives, but will help to save lives," Ledbetter said.