How are you doing? More Threats and Bullying
By Bill Britt
Alabama Political Reporter
MONTGOMERY—Last week was the first time Susan and I had been at the Statehouse when a large number of people were gathered since close of 2012 session. It was an amazing pleasure to see some of the people we have come to know, admire and actually love.
Many people who seemed truly glad to see us asked two questions, "How are you doing and why is the rest of the media so quiet on what you have been reporting?"
The first question is easier to answer than the second, but I thought I would give my opinion on both.
How are we doing? Like most people there are good days and there are not so good days.
But people are not really asking about how we feel, they are asking about the fallout from reporting on the shady dealings of the House Speaker Mike Hubbard and his cohorts.
Has there been blowback, has it made life unpleasant? Yes.
Let's see, we no longer receive press notices from the Speaker's Office or the Office of the President Pro Tem Del Marsh. We now have to look on Facebook and other sites to find even basic press information from the Speaker and Pro Tem. It is more inconvenient than anything else. Of course, it is kind of a childish game that their staff is playing, but if acting like petulant children were a crime, lots of politician would be under a grand jury investigation and not just Hubbard and friends.
We have been sent messages by operatives telling us we were on a suicide mission. We have been told that our lives were in danger, etc. Is it scary? Oh, yes. Are we deterred? Oh no.
These words of caution from friends and enemies are sincere, we take all threats seriously.
The number of warnings has been overwhelming, as a result my wife and I are now forced to carry 9mm handguns at all times. We even lock our house, something we have not done since we left New York City.
We have seen men photographing our house when they thought we are not home. We have noticed the same cars following us around town on occasion. It is eery but above all it is disheartening.
I never would have believed that in America or Alabama a free press would be under such threats of denial of access or physical harm. What is most appalling is that these thugs sit at the highest levels of state government.
As we have only warnings, what do we tell authorities?
Sadly, it seems Mr. Hubbard and his people are more like Hitler's Brownshirts than Washington's Bluecoats. I actual had thought about sending them some brown shirts for Christmas, but I couldn't figure out a good logo. How does one portray a trailer park mafia? Plus I work for my money, I didn't get it by PAC-to-PAC transfers, no-bid contracts and intimidation.
So, they have cut off communication, threatened us directly and mostly indirectly, they have tried to cut off advertising and have launched smear campaigns against us. How are we doing? I would say we are doing a really good job.
In our line of work a quick measure of how you are doing is to look at the people who are mad at you.
Why is the media not reporting what we are?
The Capitol Press Corps is comprised of some fine reporters so why they are not working these stories? I would think that question is one for their editors and publishers.
It is a sad commentary that an organization comprised of three individuals with no corporate backing are the only ones who dare challenge those who seek to rule Alabama like their own personal fiefdom.
Everyone in the press corps knows there is a Grand Jury, the "Montgomery Advertiser" and "Al.Com" have reported it.  CORRECTION: Earlier we reported that we had HEARD that Phillip Bryan has appeared before the Grand Jury. Bryan text this morning to say he has not appeared before a Grand Jury ever. We are sorry that we were misinformed and printed in error. Bryan, as enforcer for Hubbard and now Marsh, has threatened and bullied enough people that obviously someone wanted retaliation. Again we apologize.
My guess is that the corporate masters at the other news outlets do not want to cross Hubbard. The journalist who cover these stories need permission from their higher ups to have these reports published. Also, why should they subject themselves to the kind of threats that Eddie Curran or Bob Lowery endured for a company that might lay them off tomorrow.
Most news organizations have become little more than Chamber of Commerce cheerleaders.
Ad revenues are low why rock the boat, right?
I have copies of news reports from years ago written about Hubbard that were never published because of fear of reprisal.
Perhaps the Grand Jury will not be kept in the dark like the people of Alabama have been.
This lack of media coverage is a serious situation, a pattern set under Bob Riley and now continued by Mike Hubbard–a pattern of intimidation, bullying and lies to keep the free press at bay.
When the free press is cowed or silenced, all our other cherished liberties are in imminent danger.
Today, we see a media that is absent from the scene of the crime.
I am reminded of an old fable of a tyrant who was offered one wish from an evil sorcerer.
The sorcerer said, "But be careful how you choose because whatever you wish for I will give all your countrymen double."
The tyrant thought for a moment and then said, "I would like to have one of my eye put out."
Today, we have a political establishment that turns a blind eye to the corruption that runs rampant in Montgomery, and a press corps that is mainly silent, therefore, the court of the one-eyed king rules the land.
How are we doing, we are not doing great but we are okay. We are ever so thankful for those who support us. Somedays that is what keeps us going. Thank for asking.
Opinion | Clorox, anyone?
There is no comprehensive plan on how to hold the upcoming legislative session safely — not even a rudimentary one.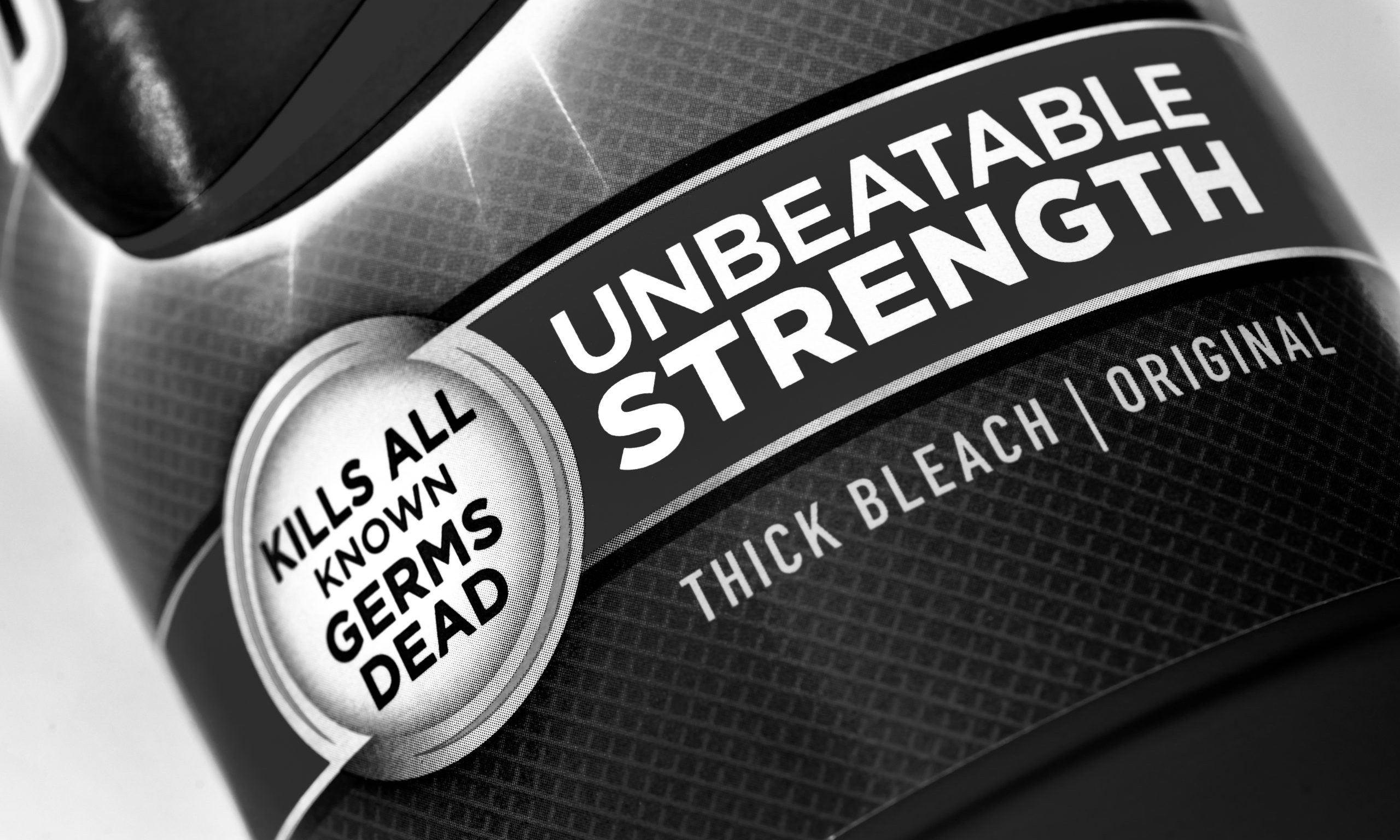 In less than 100 days, the state Legislature will return to Montgomery for the 2021 Legislative Session. As of now, there is no comprehensive plan on how to hold the session safely — not even a rudimentary one.
But perhaps there is a reason to keep the statehouse shuttered as the Legislature seems to have forgotten the governing principles that the nation was built upon, and (hint, hint) it was never a slogan.
One individual at the Statehouse said that there would be a vaccine by February, so why worry about holding Session as usual. Perhaps this individual also believes that a disinfectant cure or a UV light remedy is right around the corner. News flash, as of press time, intravenous Clorox and lightbulb suppositories are still in phase one trials.
Pandemic humor aside, the surprising thing would be if the Legislature actually had a plan at all.
There have been rumors of a plan, even mentions of one, too, but nothing that would allow lawmakers, lobbyists and the public to realistically gather to conduct the peoples' business in a relatively COVID-free environment.
We all want a miracle, but miracles are outside legislative purview, and while prayer is needed at the Statehouse, so is commonsense and a plan.
One plan in consideration is to limit the number of people who can enter the building. That's a bad idea because the public has a right to witness government action and advocate for causes.
At the end of the truncated 2020 session, the Legislature curtailed the number of people in the Statehouse, which violates the law and good government spirit.
Lawmakers come to Montgomery to do the peoples' business — at least that's what they say at campaign events and pancake breakfasts. Of course, they don't really conduct the people's business in Montgomery. That's just a figure of speech.
Legislators represent the people when they are running for office or giving chats at Rotary, but when most — not all — enter the Statehouse, they work for special interests.
Yes, some do care, and all are convinced they are doing a great job, but just like the plan to open the Statehouse safely on Feb. 3, it's sadly an absurd pretense.
The majority of the Legislature consists of Republicans, who used to have a firm sense of what the party represented. While I hate to offend my many friends, the current party couldn't find the most defining principles of traditional governance in our nation if you gave them a GPS and a flashlight.
Let me humbly run down a short list of things that should matter in no particular order.
For the list, I will turn to the 2006 book American Conservatism: An Encyclopedia: "Classical liberalism is the term used to designate the ideology advocating private property, an unhampered market economy, the rule of law, constitutional guarantees of freedom of religion and the press, and international peace based on free trade."
Classical liberalism has nothing to do with modern liberalism and everything to do with our Republic's founding. Classical liberalism underpins the Constitution's foundation, Federalist Papers and the vast majority of the founding generation's ideology, which created our nation's governing structure.
Private property rights are fundamental to what Jefferson called the pursuit of happiness.
And guess what is an individual's most precious piece of property? Their person. Yes, a person's body and mind are an individual's greatest possession. A person's right to live freely with only a minimum amount of government intrusion is essential to happiness. The government's job is not to tell us how to live, rather keep others from harming us, killing us or taking our stuff.
Every year Montgomery seems intent on an ever-expanding agenda to meddle in people's private lives.
Real estate and other property is significant but can't be thoroughly enjoyed if we are dead or in chains designed by the good intentions of the Legislature. Lawmakers are not to be the central planning committee for the soul.
The government should promote a relatively unhampered market economy. Tariffs anyone? Trade wars? No one wins a trade war. Everyone loses. Winning simply means the other side lost more or gives up. It's like a bar fight. Nobody wins it because everyone gets beaten up — but one got it worse.
How about the rule of law? I hear it talked about a lot, but the law must be just for everyone. If the law is applied unequally, is it really the law?
We hear a lot about Second Amendment rights as if that's the big one. But what about freedom of the press? Is that less important? As the nation's second president John Adams said, "Without the pen of Paine, the sword of Washington would have been wielded in vain."
The press is not the enemy of the people. Is there bias? Sometimes. Is there poor reporting? On occasion. But the real enemy are the politicians who defame or attempt to delegitimize the media for not supporting their political agenda. An AR-15 can be coercive but have a free county without a free press in impossible.
Freedom of religion is also paramount to our nation's principles as free people have a right to worship without government interference or mandate. But believe me, some religious leaders would see a government-imposed religion as long as it's the one they like. I often wonder, does religion require a strong man or strong faith? Today it's hard to tell. Like all rights, if you take away the freedom to worship or not, and the whole system of liberty fails.
Last but not least, international peace based on free trade: If a nation is making money by trading with another country, it doesn't have a good reason to bomb it. Likewise, the bounds of capital are generally stronger than political ideology. Money may not make the world go 'round, but a lack of it sure can unleash terrible conflict.
After this exercise in futility, I've decided I'm glad the Legislature doesn't have a plan to open the 2021 session. Why bother? Because the very ideals that genuinely make life, liberty and the pursuit of happiness a reality are the ones at greatest risk of being trampled upon by the Legislature.
Clorox anyone?