Roy Moore Returns to Lead Alabama Court System
By Brandon Moseley
Alabama Political Reporter
The best known living jurist in Alabama is back.  Former Alabama Chief Justice Roy Moore (R) from Gallant was sworn in on Friday in an elaborate investiture ceremony in Montgomery.  Roy Moore returns to once again be the Chief Justice of the Alabama Supreme Court…….and once again Roy Moore acknowledged the Supremacy of the God of the Bible.
Chief Justice Moore said, "We've got to remember that most of what we do in court comes from some scripture or is backed by scripture."
Chief Justice Moore took the oath of office from Circuit Judge John Bentley.  Moore and Judge Bentley were classmates at West Point.
Former Appeals Court Judge Tommy Bryan (R) was also sworn in to join Moore on the Alabama Supreme Court. Associate Justice Bryan was sworn in by Supreme Court Associate Justice Michael Bolin (R).  Bryan was elected to the Alabama Supreme Court without any opposition.
Alabama Governor Robert Bentley (R) "We have common beliefs and we believe in the same God, and we worship that same God. And I am honored to serve with two men like this and men and women on this court. It is a true honor. And I truly believe that the people of Alabama are better off when we have men and women who believe there is someone else who controls their lives and controls this state."
Chief Justice Moore said, "I'm proud to join this court. I think it's a good court. I think this court is poised to make a difference, not only in our state but in our nation. Alabama has always led our nation. We've led in civil liberty, the restoration of civil liberty. We've led in religious liberty. We've led in state's rights. And most recently, we've led in college football the last four years."
Moore joins an Alabama Supreme Court that is entirely Republican. Moore succeeds Chief Justice Chuck Malone (R) who was appointed by Gov. Bentley when Chief Justice Sue Bell Cobb (D) resigned to spend more time with her family.  Cobb defeated former Chief Justice Drayton Nabors (R) who was appointed by former Governor Bob Riley (R) to succeed Moore after Moore was removed from the office by an unelected group of judges for failing to follow the order of a federal judge.
Moore came to statewide prominence when atheist lawyers objected to the Etowah Circuit Court Judge displaying a copy of the Ten Commandments on his wall.  Then Alabama Gov. Fob James (R) defended Judge Moore's right to have a Ten Commandments plaque on his wall.  Moore then was elected Chief Justice of the Alabama Supreme Court and installed a monument to the Ten Commandments in the Alabama Supreme Court Building.  Moore's anti-religion enemies then sued the Chief Justice for offending their religious sensibilities.  In 2003 Federal Judge Myron Thompson agreed and ordered Moore to remove the monument.  Moore refused, hoping that the case would be heard by the U.S. Supreme Court.  Moore was then removed by his fellow jurists.
Moore's supporters hoped that Gov. Bob Riley would reappoint Moore.  Instead he appointed his budget director Drayton Nabors.  The former Chief Justice then unsuccessfully challenged Gov. Riley in the 2006 Republican Primary.  Some Constitution Party leaders encouraged Moore to run for President in 2008, but he stayed with the Republican Party.  In 2010 Judge Moore ran for Governor again, but failed to make the runoff.
In 2012 Judge Moore ran again for Chief Justice.  He defeated the better funded campaigns of incumbent Chief Justice Chuck Malone and Mobile Presiding Judge Charlie Graddick in the 2012 Republican Primary without a runoff.  Moore appeared to be cruising to an easy victory over outspoken Pelham Attorney Harry Lyon (D), when the Alabama Democratic Party sacked their candidate for politically incorrect and inflammatory speech on Facebook.  The Democrats handpicked candidate, Jefferson County Judge Robert Vance waged an intense and well-funded campaign that included endorsements from many of the same former Republican jurists who had conspired against Moore in 2003. Despite being substantially outspent, Moore was easily elected Chief Justice on November 6th.
Print this piece
Tuscaloosa mayor: "We have entered into a danger zone" as hospitalizations rise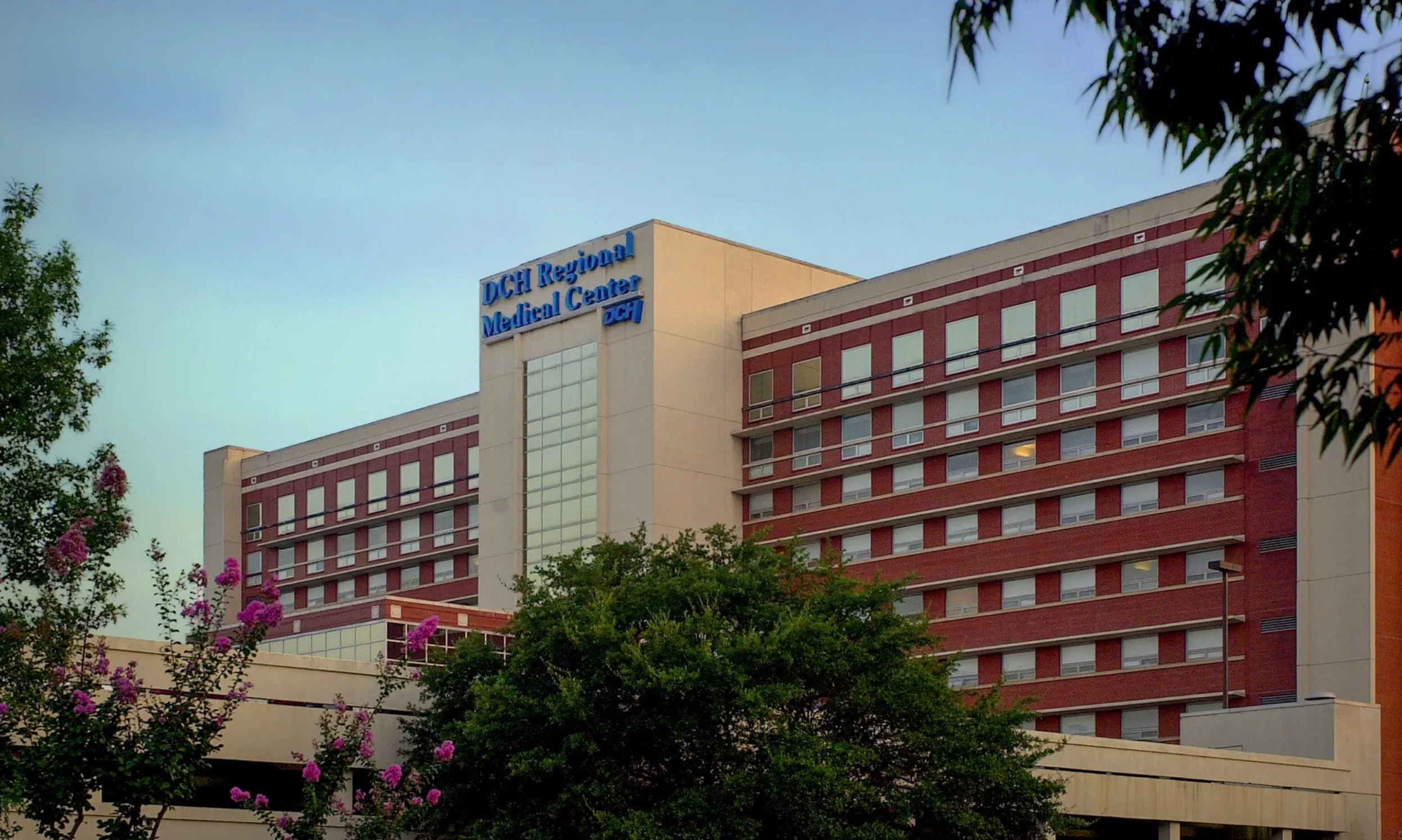 While Montgomery County and the River Region of Central Alabama remain the top area of concern for state officials responding to COVID-19, Tuscaloosa County is showing signs of a worsening outbreak as cases and hospitalizations spike.
"We have entered into a danger zone," said Tuscaloosa Mayor Walt Maddox in an interview. "And if we continue to see trends of doubling hospitalizations over the next week, then we probably enter into an area where Montgomery is currently at. The good news is that we're handling this. The bad news will be if the trend continues to rise."
Over the past thirteen days, the number of COVID-19 cases in Tuscaloosa County has more than doubled from 345 on May 17 to 699 as of Friday evening. During the early months of the pandemic, Tuscaloosa saw relatively stable case increases, a trend that broke about two weeks ago. According to The New York Times's analysis of COVID-19 data, Tuscaloosa has one of the fastest-growing outbreaks in the country.
Testing has also increased in Tuscaloosa County, but the percent of tests that are positive in the county over the last seven days, on average, is about 10 percent, up from as low as 2 percent in early May.
Many of the new cases in Tuscaloosa have been connected through contact tracing to institutional settings, Maddox said, including nursing homes, the metro jail and the state's Mary Starke Harper Geriatric Psychiatric Center, where at least two patients have died.
"Those are the main drivers in what we're seeing," Maddox said.
But contact tracing has also found that, in at least one case, the virus entered a facility through an asymptomatic carrier, showing that community transmission of the virus is ongoing, in many cases unnoticed, and is affecting more vulnerable populations like those in long-term care facilities and jails.
"That to me is kind of getting into what the public needs to know," Maddox said. "We have to continue to apply common sense. That means wearing a mask when going out in public, practicing social distancing and assuming that everyone that you come in contact with is a potential carrier."
State Health Officer Scott Harris echoed that plea Thursday.
"Some of those are outbreaks," Harris said of counties with rising cases. "And yet again, those are still attributable to community spread. The people in the nursing home didn't go out in the community and catch it. Someone brought it into them, presumably, and so there has to be transmission going on in the community for that to happen. We need to find a way to get people to take seriously these social-distancing guidelines."
But hospitalizations — a more precise, though delayed, indicator — show an even more worrisome trend.
At DCH Health, the main hospital system in Tuscaloosa County, the number of COVID-19 positive inpatients more than doubled in a week's time from 36 on May 22 to 83 as of Friday afternoon.
"In Tuscaloosa, we took early action, and it's given us the ability to deal with the higher number of coronavirus cases and hospitalizations," Maddox said. "At this point, we are at the ability to manage what we're facing."
As of Friday, 74 of DCH Health's ICUs are in use — including both COVID and non-COVID patients — which would exceed the hospital system's typical ICU bed capacity had it not expanded its capacity.
Hospital officials, including those in Tuscaloosa and Montgomery, have been clear to say that they are still able to treat additional patients, though the hospitals are under strain.
Twenty-two of the patients in ICUs are COVID-19 patients, according to the hospital system. Twelve of the patients who have tested positive for COVID-19 are on ventilators. But there remain 52 others who are hospitalized pending tests for COVID-19. Eleven of those are in ICUs, the hospital reported Friday afternoon.
In total, DCH Health System has 90 ICU beds available, after adding ICU bed capacity by retrofitting hospital rooms. Normally there are only 72 ICU rooms between DCH's main hospital in Tuscaloosa and its smaller hospital in neighboring Northport. Eighteen hospital rooms were adapted for ICU use to increase capacity.
The number of COVID-positive patients in ICUs has also doubled from May 22. There are also more patients pending test results in ICUs in Tuscaloosa than on May 22.
Like many hospital systems in Alabama, DCH also serves surrounding counties without adequate health care infrastructure. Neighboring Greene and Hale counties — part of Alabama's Black Belt region — have among the highest per capita case rates in Alabama at 1,147 cases per 100,000 people and 1,051 cases per 100,000 people, respectively.
Though the situation in Tuscaloosa County is not as immediately dire as in Montgomery, Maddox said he is concerned that Tuscaloosa could soon be in a situation similar to Montgomery and the River Region, where hospitals temporarily ran out of formal ICU beds.
As of Friday, Montgomery Mayor Steven Reed said about 4 percent of area hospitals' ICU beds were available.
"I want to make sure I emphasize to you, while we do have a shortage of beds and we are reaching a dangerous capacity load in ICUs, there is room to treat people who are sick," Reed said.
Meanwhile, case counts in Montgomery continue to rise.
"Unfortunately our numbers have not plateaued, but are significantly increasing," Reed said, adding that "more testing does not mean that we should see patients in worse conditions with fewer ICU beds."
Maddox urged all residents to abide by social-distancing recommendations and wear masks.
"The stage that we're entering into now," Maddox said, "it's going to be more on the individual than ever before. By doing the smart things, they can protect themselves, they can protect their family members, they can protect their community, they can save jobs, and they can help us get out of this sooner rather than later. And that would be my message to everyone. Let's continue to do the smart things. If we do that, we will reclaim our lives."
Print this piece