Alabama State University's Holds Dr. Martin Luther King Jr. Convocation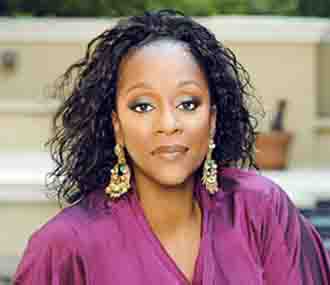 By Bill Britt
Alabama Political Reporter
"I say to you today, my friends, so even though we face the difficulties of today and tomorrow, I still have a dream.
It is a dream deeply rooted in the American dream.
"I have a dream that one day this nation will rise up and live out the true meaning of its creed: 'We hold these truths to be self-evident: that all men are created equal.'

"I have a dream that one day on the red hills of Georgia the sons of former slaves and the sons of former slave owners will be able to sit down together at the table of brotherhood," these words of Dr. Martin Luther King, Jr. echoed softly around the great walls of the Dunn-Oliver Acadome on the campus of Alabama State University on Monday.
Hundreds gathered on a rainy morning for the ASU, Dr. Martin Luther King Jr. Convocation.
The ASU choir in black and white lifted the crowd as they awaited award winning gospel singer Regina Belle.
Belle a four-time Grammy® Award and Academy® Award winning vocalist, whose hits have included such stellar offerings as "Make It Like It Was," "If I Could," "Dream In Color" and "A Whole New World" (with Peabo Bryson).
Belle took the stage to rousing applause then using her powerful voice she set spirits soaring with her soulful gospel songs.
Belle is the First Lady of New Shield of Faith Ministries in Atlanta, where her husband, John S. Battle III, is senior pastor.
On this occasion at ASU she used her gift as a pastor to preach a gospel of a life lived with focus like the Reverend Dr. King.
She began by saying to the students, faculty and guest present in the great hall, "If we are to achieve any level of greatness, if we are to be the innovators and leaders of this world it is going to depend on our ability to stay focused."
She reminded all present that Dr. King lived his life with a focused purpose saying, "There must be a purpose in your focus. Dr. King has a purpose in the way he was leading America."
Her words, rolling through the peaks and valleys of the civil right martr, told of King's leadership, "He address the world, to address the problems of not just his people, or our people but all people."
She stressed for those present that it was Dr. King's "consistent commitment, leadership and focus on equality for all people," that led to a day when the United States is led by a President of color.
Belle spoke of the many challenges that faced Dr. King and that like him those who want to make a difference must endure hardship. "He endured those trails and remained focused on the goal and not on the situation."
Belle finished by saying that Dr. King's focus allowed him to see an end, "Even when he was tired he did not quit, he was not a quitter.
"I am sure he wanted to give up when they bombed his home, when Byron De La Beckwith took the life of Medger Evans, I am sure he wanted to give up when four baby girls lost their lives in Sunday school…But he stayed the course.
'"He keep his focus on what he saw.
"How do we know he saw something, because he told us, when he said, I just want to do God's will.'"
The crowed rose to its feet in a standing ovation, while somewhere the words of Dr. King were echoing for those who still feel the string of oppression and the trials of injustice.
"Well, I don't know what will happen now. We've got some difficult days ahead. But it really doesn't matter with me now, because I've been to the mountaintop.
"And I don't mind.
"Like anybody, I would like to live a long life. Longevity has its place. But I'm not concerned about that now. I just want to do God's will. And He's allowed me to go up to the mountain. And I've looked over. And I've seen the Promised Land. I may not get there with you. But I want you to know tonight, that we, as a people, will get to the promised land!
"And so I'm happy, tonight.
"I'm not worried about anything.
"I'm not fearing any man!
"Mine eyes have seen the glory of the coming of the Lord!!"
Governor declares state of emergency ahead of Tropical Storm Zeta
Zeta is currently a tropical storm over the Gulf of Mexico, but it is predicted to make landfall as a category one hurricane.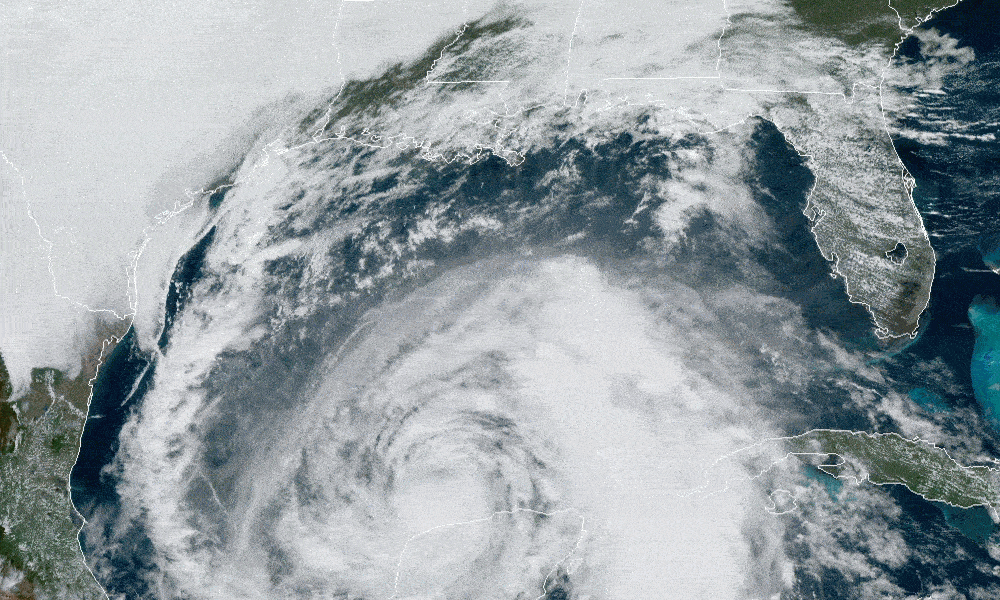 Alabama Gov. Kay Ivey on Tuesday issued a state of emergency as Tropical Storm Zeta approaches the Gulf Coast.
"Ahead of Tropical Storm Zeta's anticipated landfall Wednesday evening as a Category 1 hurricane, I am issuing a state of emergency effective today at 4:00 p.m.," Ivey said. "While this storm is not expected to have an impact as large as storms we've seen move through the Gulf earlier this year, we want to be in the best place possible to respond to anticipated rain, storm surge and mass power outage. I encourage everyone to remain weather aware and tuned in to their trusted news source as this storm could shift direction or change intensity. We continue to track the path of this storm and will stay in touch with the people of Alabama with any updates."
Zeta is currently a tropical storm over the Gulf of Mexico, but it is predicted to make landfall as a category one hurricane. The National Hurricane Center is predicting Zeta to make landfall in Mississippi on Wednesday and then proceed toward Alabama, but these storms can and do move.
A more easterly track could prove devastating to the Alabama Gulf Coast as was the case with Hurricane Sally, which shifted course in September, hitting Alabama, though Zeta is expected to be weaker than Sally at landfall.
The storm surge from the Mississippi-Alabama border to Dauphin Island is forecast to be 5 to 8 feet. Mobile Bay to the Alabama-Florida border is expected to have 3 to 5 feet of storm surge and from the border to Navarre, Florida, could experience 2 to 4 feet of storm surge.
Hurricane force winds are a possibility with this storm. Tropical force winds are expected to be an issue for Southern Mississippi and Alabama well inland. There is expected to be heavy rainfall across the state Wednesday night into Thursday morning.
The Baldwin County Emergency Management Agency announced that sandbags are available inside the county commission office at Robertsdale Central Annex (22251 Palmer Street) until 4:30 p.m. Tuesday and from 8 a.m. until 4:30 p.m. Wednesday or while they last.
Bring any help and shovels you will need. There is a limit of just 25 bags per person. Alabama's coastal counties are currently under a Tropical Storm Warning, a Storm Surge Warning for Mobile County and a High Rip Current and High Surf Warning.
Congressman Bradley Byrne said, "I just finished up briefings from Alabama EMA, FEMA, and the National Hurricane Center regarding #Zeta. We should not take this storm lightly and should start making preparations right away. After sundown Wednesday, I'd encourage everyone in Southwest Alabama to stay home and off the roads until sunrise Thursday. This storm will have impacts as far north as Montgomery, so those in Washington, Clarke, and Monroe counties will see tropical storm force winds and heavy rain. I'd encourage everyone to charge their phones and other necessary electronics. If you have an emergency during the storm, call 911 and do not try to drive."
Coastal Alabama is still in the process of recovering from Hurricane Sally which hit the state on Sept. 15.