Aderholt Sends Letter to Hillary Clinton Asking for State Department to Help American Pastor in Iran
By Brandon Moseley
Alabama Political Reporter
On Friday Congressman Robert Aderholt (R) from Haleyville joined 36 House colleagues in writing a letter to the United States Department of State on behalf of American Pastor Saeed Abedini. Rev. Abedini has been detained by the Iranian government and is set to face trial next week for his Christian activities.
Representative Aderholt wrote, "We are both mindful of the fact that the United States does not have diplomatic relations with Iran and grateful for your faithful condemnation of Iran's human rights record.  However, we believe there is still a great deal of good that the State Department can and should do on behalf of Mr. Abedini, one of our own citizens.  We respectfully request that you leave no stone unturned in your efforts to bring Mr. Abedini home to his family."
Rep. Aderholt said, "As you are well aware, Iran has a long and troubling track record on a variety of human rights issues.  Of particular note is Iran's regular and severe persecution of religious minorities — especially Christians.  In Iran, simply exercising the fundamental human right of religious freedom carries with it the threat of harsh and lengthy imprisonment, and in some cases even death.  We acknowledge your commitment to stand against these atrocities, and we are resolved to assist you in that endeavor.  We are also mindful that it is particularly incumbent on us to engage when this persecution is aimed at one of our own citizens."
Congressman Aderholt said, "Freedom of religion is one of the most fundamental rights any and every individual should have.  The wrongful detention of Christian Pastor Abedini, a United States citizen, because of his faith and humanitarian efforts, violates the most basic human rights and Iran's international commitments. No one should be discriminated against or persecuted because of their faith. It is my sincerest hope that the State Department will do everything in their power to bring Pastor Abedini back home to his family. Additionally, I hope this letter sends a message of how important this issue is and that Members of Congress are willing to do whatever we need to do to help with this effort."
According to information in Rep. Aderholt's letter, Saeed Abedini is a 32-year-old American citizen.  Mr. Abedini converted from Islam to Christianity when he was a teenager.  Following his conversion, Mr. Abedini established a number of house churches in Iran, where Christian converts gathered to worship.  In 2005, Mr. Abedini and his American wife moved to the United States.  In 2009 Abedini was arrested by the intelligence police in a visit with his family in Tehran.  The intelligence police claimed that his activities were undermining national security.  The police asserted that Mr. Abedini deserved to die because of his conversion to Christianity from Islam.  Mr. Abedini was released on bail under an agreement that the Regime would not try him if he ceased work with the house churches.  Mr. Abedini agreed and shifted his focus in Iran to humanitarian endeavors, including starting an orphanage in Rasht, Iran.  Mr. Abedini was periodically interrogated about his activities in Iran but the Iranian government honored its end of the agreement.
This changed  on July 28, 2012, when Mr. Abedini was lawfully entering Iran from Turkey.  The Revolutionary Guard stopped his bus and detained him.  His passports were seized and he was ordered to remain in Iran to face trial for his Christian activities.  On September 26, 2012, the Revolutionary Guard raided Mr. Abedini's parents' home.  All religious materials were confiscated, the home ransacked, and Mr. Abedini was taken into custody and imprisoned, "at the infamously brutal Evin prison."  At Evin, Mr. Abedini has been interrogated, repeatedly beaten, has often been in solitary confinement, and has been denied access to legal counsel.
The Abedini case parallels the brutal treatment of other Christians in Iran including Pastor Yousef Nadarkhani. Nadarkhani was convicted of apostasy for converting from Islam and was sentenced to death.  His execution was even set on several occasion.  On September 8, 2012 Pastor Yousef was released from prison.  On Christmas Day, he was rearrested and sent back to Lakan Prison in Rasht.  On January 7th the Christian evangelist was released.
Iran's constitution (Articles 13, 14, and 23) guarantees a right to freely practice religion. Iran is also a signatory to the Universal Declaration of Human Rights and the International Covenant on Civil and Political Rights; but the Iranian regime routinely ignores its own guarantees of religious freedom.
Congressman Robert Aderholt represents Alabama's Fourth Congressional District.
Three mental health crisis centers coming to Mobile, Montgomery and Huntsville
"Today marks a culture change in Alabama for treatment of individuals with mental illness and substance use disorders," Mental Health Commissioner Lynn Beshear said.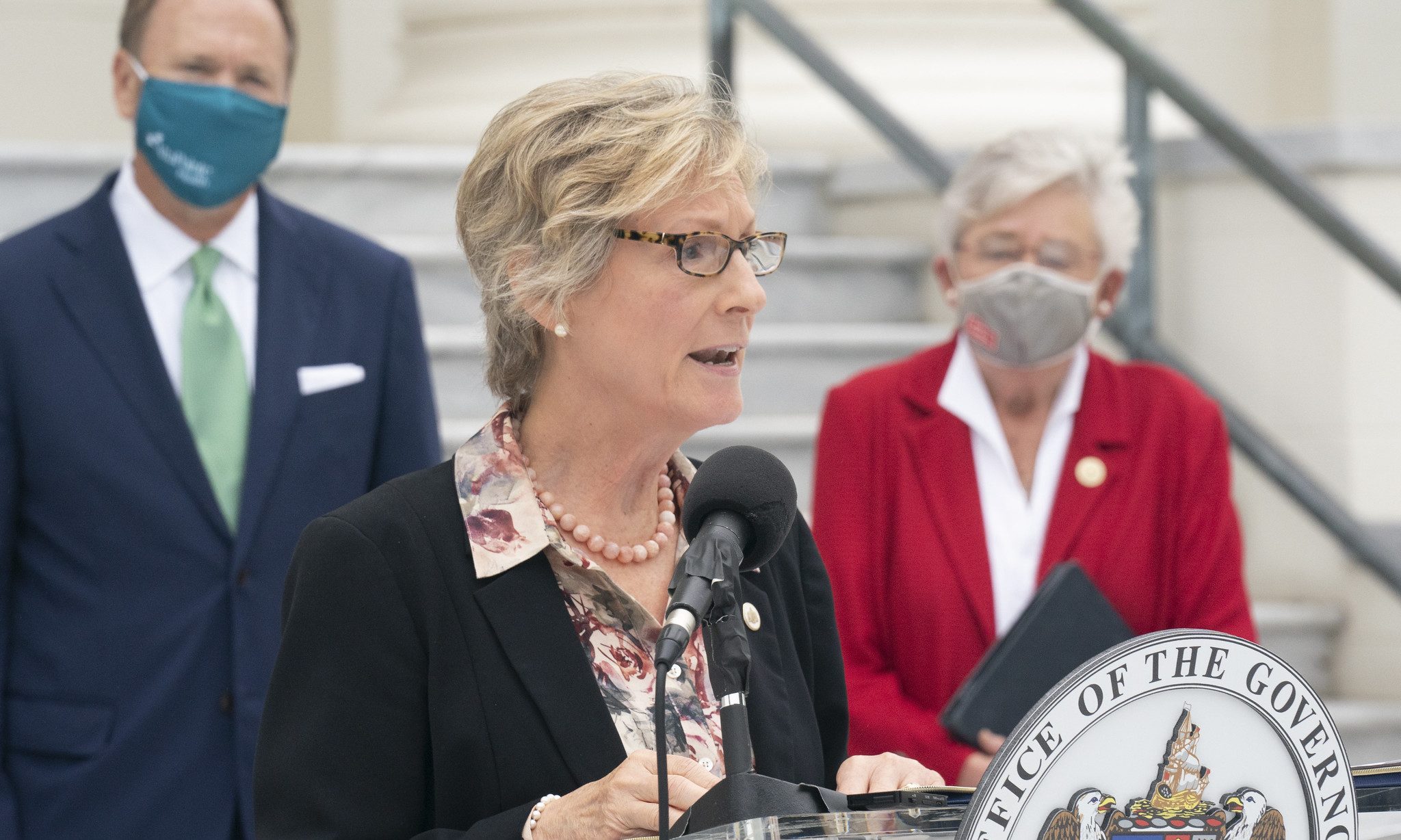 Gov. Kay Ivey on Wednesday announced an $18 million project to create three new mental health crisis centers to be located in Mobile, Montgomery and Huntsville. 
These centers, once in operation, will reduce the number of people suffering from mental health crises who are hospitalized or jailed, Ivey said during a press briefing in front of the Capitol Building in Montgomery. 
"When these facilities are open and fully staffed, these centers will become a safe haven for people facing mental health challenges," Ivey said. 
Lynn Beshear, commissioner of the Alabama Department of Mental Health, said during the briefing that the centers will provide "recovery based" care with "short term stays of a few hours, or up to a few days, to provide treatment, support, and connection to care in the community." 
"Today marks a culture change in Alabama for treatment of individuals with mental illness and substance use disorders," Beshear said. 
Beshear said AltaPointe Health in Mobile will operate one of the three facilities, and once built it is to serve Mobile, Baldwin, Clarke, Conecuh, Escambia, Monroe and Washington counties with 21 new beds, including 15 temporary observation beds. Altapointe will begin with a temporary space while constructing the new facilities, she said. 
Beshear said the Montgomery Area Mental Health Authority is partnering with the East Alabama Mental Health Authority and the Central Alabama Mental Health Authority to serve the 11 counties in Region 3 with 21 new beds, including 10 temporary observation and respite beds. 
"The regional crisis center will be located in Montgomery, and will be open to walk-ins and for drop off by law enforcement, first responders and referrals from emergency rooms," Beshear said. 
Wellstone Behavioral Health in Huntsville was selected to open the third center, and will do so at a temporary site while a new facility is being built, with the help of an additional $2.1 million from local governments, Beshear said. That facility will eventually have 39 beds, including 15 for temporary observation and 24 for extended observation.
"There's not a day that goes by that after-hours care is not an issue in our state," said Jeremy Blair, CEO of Wellstone Behavioral Health, speaking at the press conference. "And so I applaud the Department of Mental Health and the leaders for their efforts in recognizing that and taking it a step further and funding our efforts here." 
Asked by a reporter why a center wasn't located in Jefferson County, one of the most populous counties with a great need for such a center, Ivey said those residents will be served in one of the other regions. 
"Plans are underway to continue this effort. Today's beginning, with these three crisis centers, is just the beginning," Ivey said. 
Ivey added that request for proposals were sent out for these three centers and "it was a strong competition for the location of these three crisis centers." 
Alabama House Majority Leader Nathaniel Ledbetter, R-Rainsville, said during the briefing that more than a year ago, Ivey asked him what the state should be looking at, and that he replied "we're failing miserably in mental health."
Ledbetter said Ivey asked him to take on the challenge of correcting the state's response to mental health, and a team was created to do just that. 
"Working together, today's announcement will not only change Alabamians lives, but will help to save lives," Ledbetter said.