TRS must be transparent and focus on its primary functions

By Dr. Henry Mabry
The truth will set you free. It would be preferable for me to never, ever have to endure spending the time and experience the headaches associated with the Teacher Retirement System and our health insurance program, PEEHIP.  The people at TRS would never hear a peep from me if: 1) AEA members did not complain; 2) what TRS wanted to do did not blow a hole in the ETF budget; 3) their investments were up to snuff; and 4) there was not a lawsuit because of certain poor investments. However, this job requires me to pay attention as a board member and as your person on point to make sure benefits are healthy and our people do not experience exorbitant out-of-pocket costs – especially when pay does not keep up with those costs.
No attempt to take over TRS Board
Since the December TRS Board meeting, much misinformation has been spread by TRS staff. An accusation has been alleged that an attempt is being made to take control of the TRS Board, and such accusation is false. If such were the case, then concerns regarding the voting of a particular incumbent TRS Board member would have been raised in great fanfare by us prior to the TRS election, but such did not occur. To the contrary, RSA staff has used state and local resources to sway the vote of the TRS election for who they believe are TRS loyalists.
This writer has not worked to take over the Board, and this writer has no interest in micromanaging TRS, as asserted. It has been said that this office wants control over TRS investments. This office has no interest in managing the affairs of TRS, PEEHIP, or the investments associated with either. This office simply wants TRS to do its job and improve investment performance.
Further, regarding PEEHIP, this office simply wants to make sure out-of-pocket costs do not increase for active and retired members over the next year as instructed by the AEA Delegate Assembly.
On my watch, are you going to be informed about the actions of TRS and the Board? Yes.  This is called accountability regarding your contributions and tax dollars. Are we going to work to address problems like retirees being moved to Medicare Part D? Yes. Are we going to work to keep copays as low as possible? Yes.
Problems with transfer of Medicare Part D
TRS told retirees there would be no effect from being moved to Medicare Part D, but we understand otherwise.  We had to get Board action to tell the TRS staff to support a COLA for both active and retired education personnel because TRS staff told legislative leadership that we do not need to give retirees a COLA.
Protect AEA members' health and retirement benefits
One of my responsibilities under the policies set forth by the AEA Delegate Assembly is to work toward helping protect AEA members' benefits. The facts are indisputable. Our members have seen higher health care costs through PEEHIP since 2010. Our members have failed to receive a pay increase in the longest known period since the Great Depression, and our members have actually received a 2.5 percent pay cut – a recommendation by TRS. These facts are unacceptable.
It is my job as one of three members of the TRS Investment Committee to serve in an oversight capacity over TRS investments. We do not make the investments and do not want to do so. TRS staff does this – it is their job and not ours – and we want them to continue doing so. There are many good, dedicated people at TRS. Those in charge just need to concentrate on making good investments instead of being preoccupied with other endeavors.
Quite frankly, TRS needs to quit putting your money into hobbies construed as investments like golf courses that do not make a justifiable amount of money. The real estate portfolio made an average of less than one percent over the past five years. In 2012, TRS returns were good, but, quite frankly, one year of good returns does not make up for years of underperformance.
TRS investment income needs accountability
TRS has a serious problem that needs to be addressed. In the last five years, the state and TRS members contributed $5.4 billion and benefits paid out were $8.1 billion. Investment income should have made up the difference but it did not. TRS actually lost $21.5 million in investment income instead of making up the $2.7 billion shortfall between contributions coming in and benefits going out. Last year, for instance, the state and employees contributed almost $1.1 billion, but costs were $1.9 billion.  TRS assets are $2.6 billion lower than just over five years ago, or 12 percent down. This means benefits have been paid with savings for the future.  Investments must improve or our members' retirements are in jeopardy or out-of-pocket and state increases will rise, or both.
If returns do not improve every year as compared to the last decade, then the state and TRS members are going to have to foot the bill more and more and more. Instead of focusing upon building golden temples and "doing deals," TRS needs to tend to its knitting and make more money instead of building grand monuments and plowing more money into newspapers.
We at AEA, nor those at the Legislature, have the time, inclination, or resources to manage TRS investments. All we can do is try to hold them accountable, and hopefully keep them from putting hundreds of millions of actives' and retirees' money in projects that suck money out of TRS like the $625 million rail car plant, the ominous USAir buyout, the dead money golf courses, and the overpriced office buildings in Montgomery. Putting money in these projects, in retrospect, has hurt the safety of the fund and we need to stop the bleeding by not putting billions more in these type projects.
TRS investment at the bottom nationwide
Already, one of every seven dollars is in this money losing category. Even as Rome was burning during the Great Recession, TRS moved forward with sinking another $250 million into the vastly vacant RSA Judicial Building.
The fact of the matter is that TRS is grossly underfunded at around 70 percent. This means that for every dollar needed for actives and retirees to get what they are entitled to receive throughout their retirement years that only 70 cents is covered. Only Mississippi has a worse unfunded liability of our four surrounding states according to the Pew Center for the States.
According to a TRS document distributed to the Board at the December meeting, over the past ten years Alabama's TRS is at the bottom in the country among state pension funds as far as investment returns – the bottom.
All this being said, this General Custer-style investment performance must improve or all our people will be hurt.
TRS money not blue, yellow, and pink like in Monopoly 
The facts point to losses caused by alternative investments such as real estate. Over the past five years, almost $700 million has gone down a rat hole thanks to these "investments." To put it in perspective, $700 million is more than twice what is spent on school transportation for the whole state or over 12,000 teacher units for a year.  Economic development of the state is great and wonderful, but economic development at the expense of active and retired TRS members does not pass muster. It is their money and not to be used for someone's monopoly game.
TRS is requesting almost $100 million more for next year. And next year they will be requesting another $100 million on top of that amount for the following year and the year after that will be no different. We have no choice but to get such amounts funded. If investment returns had not been so abysmal, then these multiple $100 million infusions of cash into the Retirement Systems could by providing much needed funding for textbooks, supplies, technology, professional development, PEEHIP cost increases, or additional pay every year.
TRS leadership should work for the best member benefits
No, taking over the TRS Board is not the objective. Taking over investments is not the objective. The objective is to get TRS to do right by its members by getting better investment returns and to get PEEHIP working to keep out-of-pocket health care costs down for actives and the typical retiree receiving $1,750 a month.
Through all the jibber jabber it has been implied that the TRS staff has grown assets from $300 million to $19 billion as if this was magic and thanks to investment acumen. Actually, in three decades, Alabama taxpayers have pumped into TRS $10.6 billion. TRS members have contributed $5.7 billion.  That is $16.3 billion that has been appropriated by the state and contributed by plan participants.
Today, we have an unfunded liability basically as much as all participants have contributed since the 1970s. In the years 2007-2012, TRS staff lost $5.9 billion, or nearly 30 percent. The state contribution, subsequently, increased a third from $541 million a year to $779 million a year. TRS loses money and this costs public education when the needs are great and not being met with slim resources.
There is always a second side to every story, and here is the other side with facts. Bullying, the spewing of falsehoods and baseless name calling is inappropriate, but the truth will set you free.
AEA's Dr. Henry Mabry discusses TRS issues in TV interview
Opinion | Hearings give public opportunity to weigh in on coal ash plans
ADEM will make sure the closure and cleanup of the coal ash sites will be done in a way that will protect the state's land and water resources now and in the future.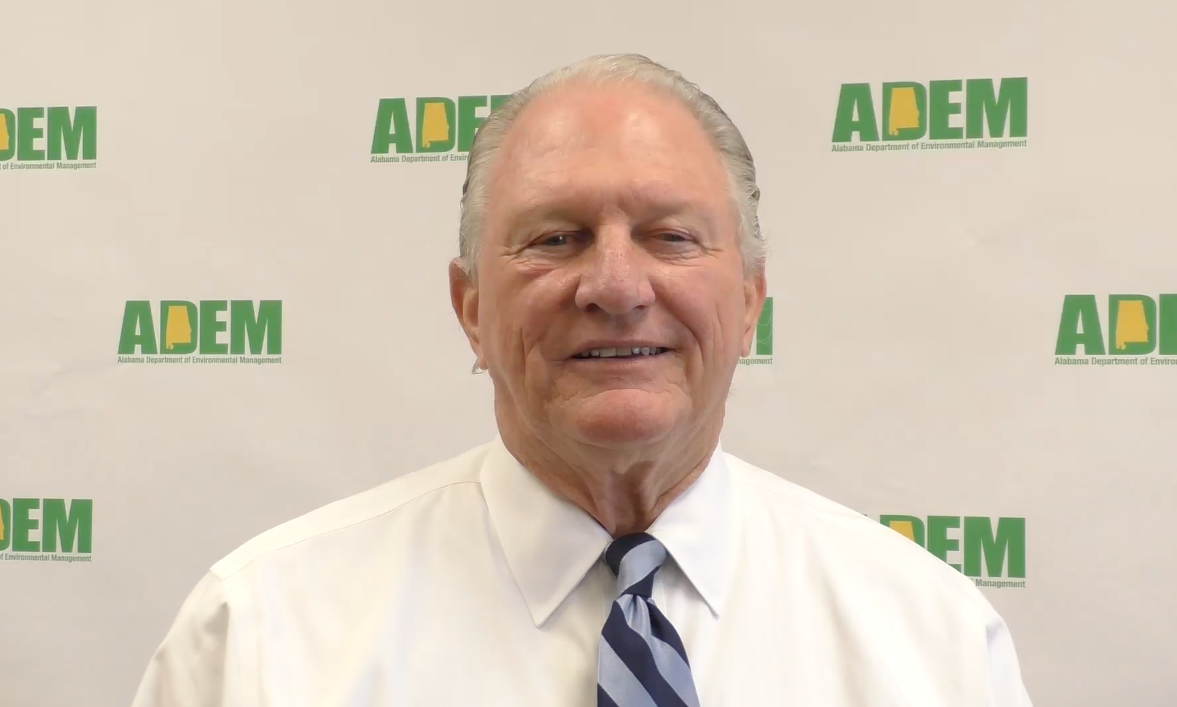 The mission of the Alabama Department of Environmental Management is to ensure for all Alabamians "a safe, healthful and productive environment." It's a mission that ADEM and its nearly 600 employees take very seriously.
Ensuring a safe, healthful and productive environment means more than simply being the environmental cop, though that certainly is part of ADEM's job. When the Alabama Legislature passed legislation in 1982 that led to the creation of ADEM, lawmakers' intent was for the agency to promote public health and well-being.
The term "healthful" in ADEM's mission statement speaks directly to that. ADEM's work is to contribute to the health of Alabama's environment and the health of all Alabamians.
An example of that work is managing the process that will determine how coal combustion residuals (CCR) – or coal ash – are dealt with in a safe and effective manner. Managing CCR promotes a healthful environment by protecting our land and water.
On Oct. 20, ADEM will hold the first of a series of public hearings on permits drafted by ADEM to require electric utilities to safely close unlined coal ash ponds at their power plants and remediate any contaminated groundwater. The hearings, and the comment periods leading up to them, give the public the chance to provide ADEM input on the requirements in the draft permits.
To understand how we got to this point today, let's go back to Dec. 22, 2008, in Kingston, Tenn. On that frigid night, the containment dike surrounding massive ponds holding decades worth of CCR produced by the coal-burning TVA power plant collapsed, spilling more than a billion gallons of coal ash sludge into the Emory River and onto 300 acres of land.
That spill drew the attention of regulators and the nation to the issue of coal ash storage, for which there was little regulation at the time. It also started the U.S. Environmental Protection Agency on the road to adopting a federal CCR rule, which took effect in 2015. The Alabama Environmental Management Commission approved a state CCR rule in 2018, patterned after the EPA rule.
The rules address two primary issues: closing coal ash ponds to avoid threats of spills into waterways or onto land, and preventing and cleaning up groundwater contamination from arsenic, mercury, lead and other hazardous elements that may leach from the coal ash.
Both the EPA and state rules give the electric utility operators two options in closing the ash ponds. One allowable method is to excavate the millions of tons of coal ash and either move the coal ash to a lined landfill or find an approved beneficial use for the ash. The other is to cap in place, where an impervious cover, or cap, is placed over the ash impoundment. Both methods have been used successfully for decades to close some of the most contaminated sites in the nation.
It must be emphasized that the closure method selection is made by the utilities, as allowed by both federal and state rules. Alabama Power, TVA and PowerSouth all elected to utilize the cap-in-place option.
The permits will also set out the steps to be taken to clean up contaminated groundwater caused by the coal ash ponds. ADEM's job, in its environmental oversight role, is to ensure the closure and groundwater remediation plans proposed by the utilities and included in the permits meet federal and state standards and protect both waterways and groundwater. The permits provide for regular monitoring to confirm the closure and cleanup plans are being implemented as required. If necessary, the plans will be adjusted to ensure the intended results are being achieved.
Currently, ADEM has scheduled public hearings on the permits for three Alabama Power plants. The first is Oct. 20 for Plant Miller in Jefferson County, followed by Oct. 22 for Plant Greene County and Oct. 29 for Plant Gadsden in Etowah County. Permits for the other five sites in Alabama are in development, and hearings will be scheduled when they are complete.
The purpose of these hearings is to allow the public, including nearby residents, environmental groups and others, opportunities to weigh in on the proposed permits. This past summer, Alabama Power, TVA and PowerSouth held informational meetings in the communities where their affected plants are located to explain their proposed groundwater cleanup plans(including the CCR unit closure component) and answer residents' questions.
The draft permits, the hearings' dates, locations and times and other information are available on ADEM's website, www.adem.alabama.gov. The public can also mail or email comments related to the permits, including the closure plans and groundwater remediation plans, directly to ADEM during the proposed permits' 35-day minimum comment periods, which will run one week past the date of the public hearings. Those comments will be considered in the decisions to issue the permits, and ADEM will provide a response to each issue raised.
For maximum protection of the environment, ADEM encouraged the power companies to go beyond the minimum requirements of the state and federal CCR rules. ADEM's scientists and engineers who analyzed the plans through an exhaustive review and revision process determined the final plans provide the environmental protections Alabamians expect and deserve. But we want to hear from the public.
Certainly, there are pros and cons of each option in closing the coal ash ponds. The daunting task of cleaning up contaminated groundwater will be undertaken regardless of which closure method is utilized. As one opinion writer recently said, there is no easy answer to the coal ash problem. But this is a matter we cannot duck. We must deal with our coal combustion residuals – by EPA requirement and for the sake of our environment.
Here's what you can count on from your state agency charged with protecting your environment. ADEM will make sure the closure and cleanup of the coal ash sites will be done in a way that will protect the state's land and water resources now and in the future.
Ensuring that is our mission.