Bachus and Sewell Ask for Congressional Gold Medal for Four Girls Killed at 16th Street Baptist Church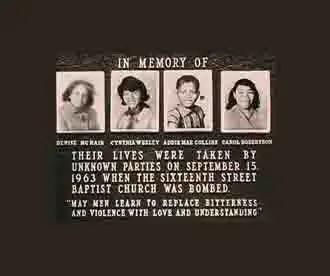 By Brandon Moseley
Alabama Political Reporter
On Wednesday, Congresswoman Terri A. Sewell (D) from Selma and Congressman Spencer Bachus (R) from Vestavia introduced H.R. 360 to request that the United States Congress bestow its highest civilian honor—the Congressional Gold Medal—to Addie Mae Collins, Cynthia Wesley, Carole Robertson, and Denise McNair.  The four girls tragically lost their lives during the 16th Street Baptist Church bombing in 1963.
Representative Sewell said, "I am honored to introduce this legislation with my colleague Congressman Spencer Bachus today. While there are many individuals and events rightfully worthy of recognition for the sacrifices made to the Civil Rights Movement, the selection of those who lost their lives in the bombing of the Sixteenth Street Baptist Church was the most symbolic event associated with the Civil Rights Movement in Birmingham. The four little girls are emblematic of so many who have lost their lives for the cause of freedom: Medgar Evers, Emmett Till, Jimmie Lee Jackson, James Chaney, Andrew Goodman and Michael Schwerner as well as Virgil Ware and James Johnny Robinson who were killed within hours of the church bombing. Over the course of this year 2013, as we commemorate Birmingham's role in history, we must make every effort to remember and recognize not just these four little girls but all those who have suffered and sacrificed so that Birmingham, Alabama and this nation could uphold its ideals of equality and justice for all."
Representative Bachus said, "It is important to reflect, especially for each new generation, how an act of evil that killed four innocent young girls at the 16th Street Baptist Church jarred the conscience of the American people and led to permanent change in our society. The presentation of a Congressional Gold Medal would be a fitting commemoration of the significance of their lives and, from the vantage point we have 50 years later, of the welcome progress on racial equality that has occurred in Birmingham and our nation as a whole.  Despite the violence done against them, the belief of the civil rights movement in nonviolent change helped us to avoid the calamities and endless replaying of bitter grievances across generations that has destroyed the fabric of other societies and countries."
This year will mark 50 years since the bombing.  The medals are intended to commemorate the historical role that the City of Birmingham played in the Civil Rights Movement.
The bill was cosponsored by the entire Alabama delegation as well as Alabama natives, but Georgia Representatives. John Lewis (D) and Sanford Bishop (R).
In Birmingham on September 15, 1963 white supremacists detonated a bomb in the 16th Street Baptist Church just as children were entering the basement on their way to worship.  14 year olds Addie Mae Collins, Caroline Robinson, and Cynthia Wesley were killed. Also killed in the bombing was 11 year old Denise McNair.  22 other people were injured in the explosion and the Church was heavily damaged.  Dr. Martin Luther King, Jr. travelled to Birmingham to deliver the eulogy for the children himself.  The senseless disgusted Americans and led to the passage of historic civil rights legislation including the Voting Rights Act of 1964.
To pass the presentation of a Congressional Gold Medal requires the support of two-thirds of both the House and the Senate as well as the signature of the President.
Opinion | Electing Tuberville could cost Alabama billions
If your conscience or decency isn't enough, vote your wallets.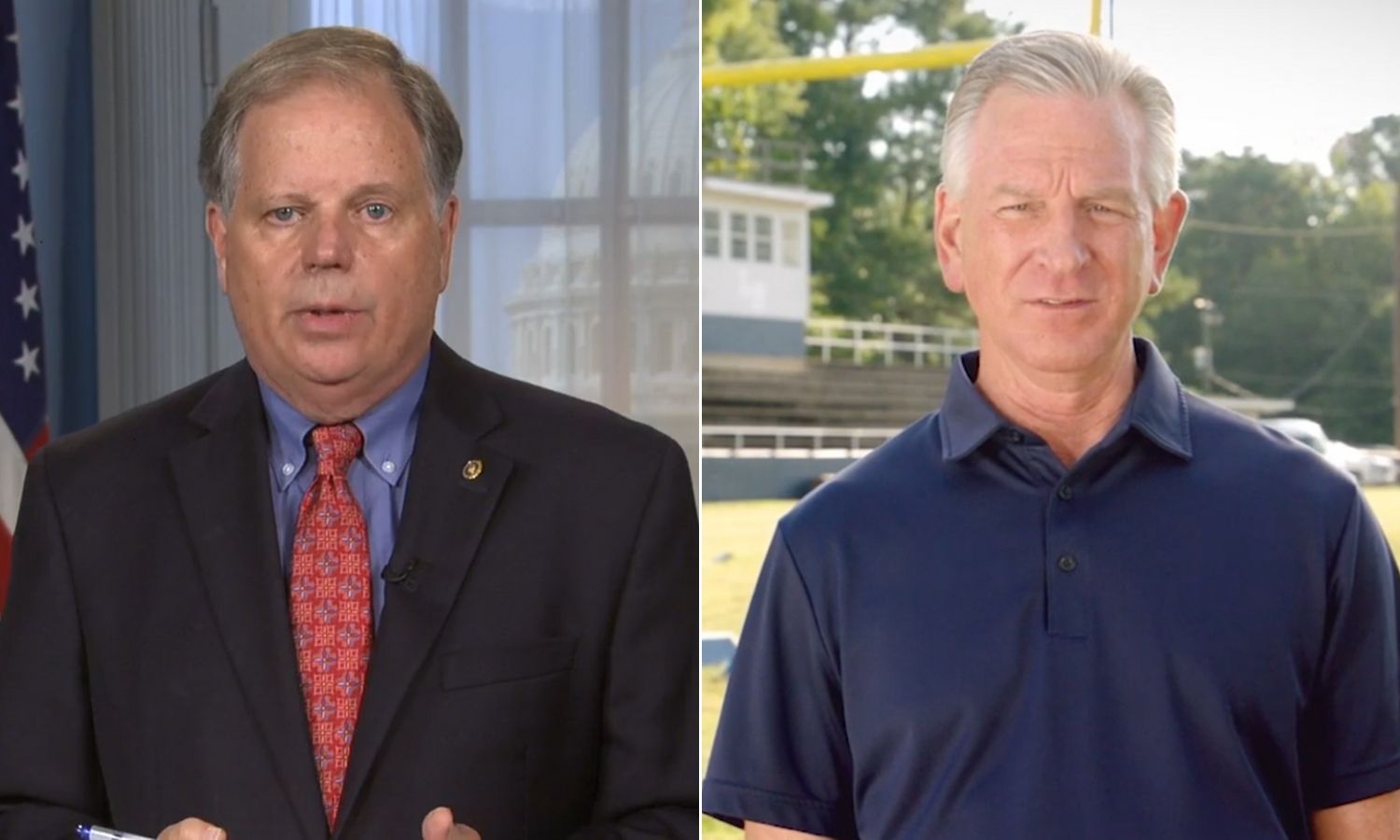 Money matters in Alabama. Oh, I know that we're not supposed to say that out loud. That we're supposed to promote our image of southern grace and hospitality, of churchiness and care, of rich people never getting into heaven. 
But the truth is greed is our biggest character flaw in this state. 
Every problem we have can be traced back to our unending thirst for dollars. Our ancestors didn't keep slaves because they hated black people. They did it because they loved money and the difference in skin color gave them an excuse — a really, really stupid excuse — to mistreat other humans to take advantage of the free labor. 
Our rivers and lakes and dirt aren't filled with poisons from factories because we're too dumb to understand how this works. They're that way because our politicians are paid off to turn a blind eye to the dumping of toxic waste. 
Our schools aren't terrible because we have dumb kids or bad teachers. It's because we're too cheap to pay for them. 
You see what I mean? It's our lust for the almighty dollar. Every time. 
We love money. 
Which makes me seriously wonder why so many people in this state are going to vote for a man who will cost us all — and especially our biggest businesses — so much of it. 
Tommy Tuberville will be like a money vacuum for Alabama. Billions of dollars will vanish for this welfare state that relies so much on federal contracts, federal programs and federal dollars. 
If you doubt this, don't simply take my word for it. Just Google up the press releases from Sen. Richard Shelby's office from the last, say, six years — the most recent span in which Republicans have controlled the Senate. 
Almost every single release is about Shelby securing millions or billions of dollars in federal funding for this project or that project, getting the state's share of dollars from a variety of different programs and initiatives implemented by Congress. 
Shelby and I obviously have different political viewpoints, but it's hard to argue that the man has been successful in securing money for Alabama. Lots and lots of money. 
Money for airports and roads. Money for defense contractors in Huntsville. Money for the port in Mobile. Money for car manufacturers. Money for farmers. 
Money. Money. Money. 
Shelby can do that because of three things: He's on the right committees, he's a member of the party in power and he's liked by the right people.
Tuberville will be none of those things. 
Most pundits are predicting that Democrats will take over the Senate, tipping the balance of power and giving the party control of both houses and the White House. 
That automatically means that a first-time senator in the opposition party will have little to no say in any decisions. 
But what's worse for Tuberville, and for Alabama, is that other Republicans don't like him either. 
Establishment Republicans essentially openly campaigned against Tuberville in the primary, tossing tens of millions of dollars behind his opponent, Jeff Sessions. They even favored third-place finisher Bradley Byrne over Tuberville. 
It's not hard to understand why — he's clueless. 
I know that's a Doug Jones talking point, but this one happens to be true. Let me give you an example: On Thursday, Tuberville tweeted out what was meant to be a shot at Jones, claiming that Alabama's current senator wouldn't meet with Trump's Supreme Court nominee because Jones knows "he won't have much time in the Senate to work with her."
If you're unaware, the Senate doesn't "work with" the Supreme Court. They're separate entities. 
Combine that with his other nonsensical answers on COVID relief, school reopenings, the Voting Rights Act, senate committee assignments, education, foreign affairs — really, the list is almost endless — and it shows how little work he's put in over the last two years to understand this job he's applying for. 
Now, that might be just fine with Alabama voters who care more about the party affiliation and owning the libs, but it's not OK with grownups who take the job of running the country seriously. 
And those people — both Rs and Ds — don't like Tuberville or his here-for-an-easy-check-like-always approach to one of the most serious jobs in the world. 
He will be frozen out of the most sought after committee assignments. His voice will carry zero weight. His presence will be all but forgotten. 
And in the process, so will Alabama. Especially in two years, when Shelby retires and his senior status is lost. 
In the meantime, Jones is highly respected by senators on both sides of the aisle. He already has a presence on top committees, and is so well liked within the Democratic Party that he's on the short list to be Joe Biden's AG, should he not be re-elected. 
The choice seems pretty simple. On the one hand is a competent, prepared and serious statesman who knows how to maneuver his colleagues to get the most for the state. On the other hand is an unprepared, uncaring, lazy carpetbagger who doesn't understand any process. 
If your conscience or decency isn't enough, vote your wallets.