Dunn a No Show at First Meeting on Mobile Gas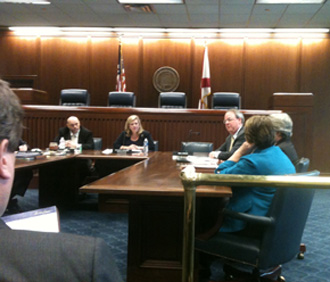 By Bill Britt
Alabama Political Reporter
MONTGOMERY—Last Wednesday the Alabama Public Service Commission (PSC) began proceeding to public hearings on Mobile Gas.
According to the PSC, the commission met to layout and "investigate all regulated aspects of Mobile Gas including the rates currently being charged to customers," according to a written statement by PSC President President Twinkle Cavanaugh.
Curiously, the man who has been calling for fair and formal hearing of utility companies like Mobile Gas was absent from the meeting.
"Our commission is committed to looking into the utilities we regulate and ensuring the rates they charge are fair to customers," Cavanaugh said. "These proceedings will be thorough, they will be transparent, and, most of all, they will invite full public input, involvement and scrutiny."
Commissioners Cavanaugh and Jeremy Oden were present but not Commissioner Terry Dunn. When asked why Dunn did not attend the meeting no one seemed to know as he did not notify the other commissioners.
However, his Chief of Staff, David Roundtree,  appearing on the Birmingham-based Matt Murphy on Thursday, said that Dunn was not in the office on Thursday either. When Murphy asked Roundtree,where Dunn was on a workday, Roundtree told Murphy that he could not tell him. When pressed on the matter, Roundtree said Dunn was doing the people's business but still refuged to reveal the whereabouts of his boss, Terry Dunn.
Roundtree, who makes around $80,000 a year to assist Dunn, has a long history at PSC working under the former democratic leadership. In the radio interview, not only did he attack Murphy for questioning his, "shy and humble" boss but also called this publication and this writer a liar, because we report that Dunn was mostly silent during a recent interview. (We have sent the Matt Murphy Show a tape of the interview we conducted with Dunn for his evaluation as to the accuracy of our reporting.)
Murphy who is considered one of the top talkshow and political commentators in Alabama had invited Dunn on his show but instead Roundtree spoke on Dunn's behalf.
The running joke around the Capitol and the halls of the PSC is that when ever Roundtree allows Dunn to speak you only have to look closely to see the strings attached to Roundtree's fingers.
What is not a joke at the PSC are reports of Roundtree's violent temper, referred to by staff members as an "anger management issue."
So aggressive have been Roundtree's outbursts that on one occasion security had to be called for fear that he would physically attack someone.
Dunn who has set himself up a the companion of the people calling for formal hearings of Alabama's utilities, should give an account as to why he did not attend the first hearing on Mobile Gas.
Concerning the proceeding, Cavanaugh said, "These proceedings are being conducted publicly and in full light of day, and we encourage public participation."
Once proceedings involving the Mobile Gas rates have concluded, Cavanaugh said the commission will quickly follow with equally thorough looks into the other utilities that fall under the agency's jurisdiction.
But where was Commissioner Dunn?
Print this piece
Atlanta Mayor to campaign for Biden in Alabama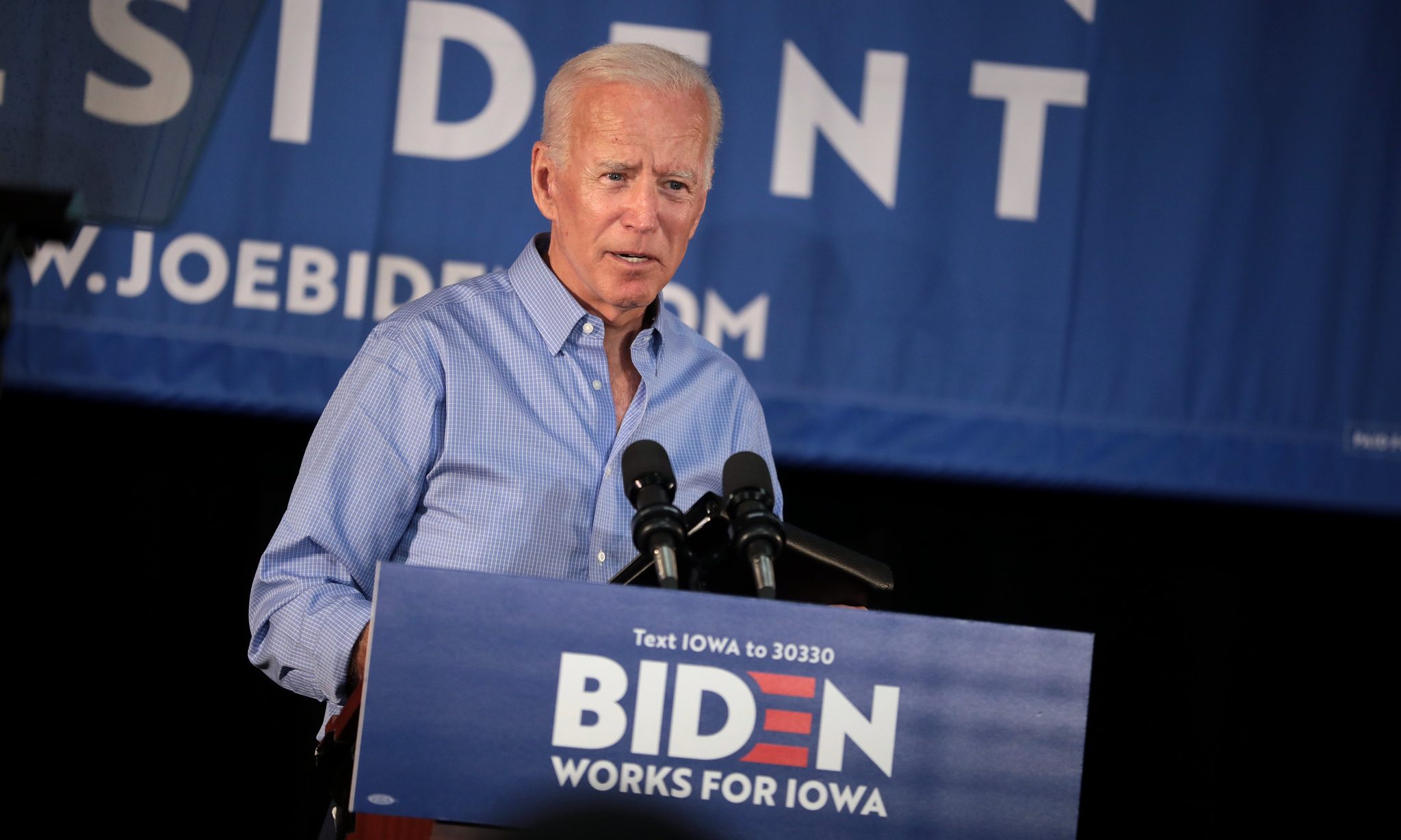 Thursday, the presidential campaign of former Vice President Joe Biden (D) announced that Atlanta Mayor Keisha Lance Bottoms will travel to Tennessee and Alabama to campaign on behalf of Joe Biden.
On Friday, Mayor Bottoms will travel to Tennessee, where she will host a Women for Biden event with State Senator Brenda Gilmore, moderate a health care roundtable, and host a meet and greet with State Representative Harold Love in Nashville. She was supposed to have hosted a GOTV kickoff event with Mayor Lee Harris and State Senator Raumesh Akbari in Memphis, Tennessee; but that event has been reportedly cancelled.
On Saturday, Mayor Bottoms will travel to Alabama, where she will host community events in Huntsville and Birmingham before speaking at the Alabama Conference of Black Mayors.
Biden has promised that his campaign will carry South Carolina, where he is leading in the polls. Biden hopes that he can win several southern states, including Alabama, on Super Tuesday to emerge as one of the leaders in the race for the Democratic nomination for President of the United States.
The Huntsville community Event with Keisha Lance Bottoms in Huntsville will be 9:30 a.m. at the Huntsville Country Club 2601 Oakwood Ave NW, Huntsville, AL 35810. Doors open at 9:00 a.m.
The Birmingham community Event with Keisha Lance Bottoms is somewhere in Birmingham at 12 noon; but the Biden campaign has not given us a location. We will update this story once the details are available.
Mayor Bottoms will address the Alabama Conference of Black Mayors in Selma at 3:00 p.m. pm Saturday. Doors open at 2:30 p.m. C.S.T. at Browns Chapel A.M.E., 410 Martin Luther King Street, Selma, AL, 36703.
Biden has been endorsed by both Congresswoman Terri A. Sewell (D-Selma) and U.S. Senator Doug Jones (D-Alabama).
Biden is the favorite to win both the South Carolina and Alabama Democratic Primaries. Biden however is trailing in most of the Super Tuesday states to frontrunner U.S. Senator Bernie Sanders (I-Vermont). Sanders carried 47 percent of the vote in the recent Nevada Caucus. Sanders won the New Hampshire primary and won the most votes in the Iowa Caucus; though South Bend Mayor Pete Buttigieg won the most number of Caucuses, and thus the most delegates in Iowa.
Biden was the early front runner in the polls; but has been hurt by Republican charges of nepotism benefitting his son, Hunter Biden, while he was Vice President from 2009 to 2017.
The Alabama Democratic Conference has endorsed former New York City Michael Bloomberg. Bloomberg was a late entry into the race, thus was not even on the ballot in Iowa, Nevada, or New Hampshire and won't be on the ballot in South Carolina either. Bloomberg has spent over $350 million of his own money to buy TV and media ads. Bloomberg is a billionaire with a fortune estimated to be worth over $66 billion.
Moderate Democrats like James Carville have expressed fears that the Democratic Party will suffer tremendous losses in November if Sanders, a self-declared Socialist, wins the nomination.
The Alabama Democratic presidential primary will be on Tuesday.
Print this piece