HB 57 Will Come Up on House Floor on Tuesday
By Brandon Moseley
Alabama Political Reporter
On Tuesday, the Alabama House of Representatives is expected to debate The Women's Health and Safety Act, HB 57, sponsored by State Representative Mary Sue McClurkin (R) from Indian Springs.  The Women's Health and Safety Act is part of the House Republican Caucus's "We Dare Defend Our Rights" Agenda the Caucus announced before the 2013 Regular Session began.
State Representative Kurt Wallace (R) from Maplesville said on Facebook Monday, "I would like to ask all of you that read my posts to please keep the legislature in your prayers tomorrow. The first bill up is HB57. This bill will require Abortion Clinics to meet standards that are expected in virtually all clinics that do medical procedures in Alabama. These standards will require a doctor and nurse to be present during the procedure and they will have to be able to send the patient to a local hospital should things go wrong. This bill is designed to protect both the mother and child."
Rep. Jim McClendon (R) from Springville told 'The Alabama Political Reporter' on Sunday that HB 57 gives abortion clinics the same standards as other outpatient clinics.  One of the issues that HB 57 addresses is that out of state abortion doctors often perform the procedures then leave, so there is no doctor on the premises in case of complications.  HB 57 requires them to be present to deal with complications and to have hospital admitting privileges.  McClendon said, "I think HB 57 will be contentious."
Rep. McClurkin said in a written statement, "Abortions are, sadly, legal in this country.  Given this unfortunate truth, common sense should tell us that an abortion clinic should be held to the same high standards as any medical office that practices invasive procedures.  We must ensure that dangerous, unregulated, fly-by-night clinics will be shut down because, sadly, the state of Alabama has more health regulations in place to protect your cat or dog at a vet clinic."
Speaker of the Alabama House Mike Hubbard (R) from Auburn said, "Rep. McClurkin has consistently been a strong advocate for children and women during her tenure in the legislature. Her tireless efforts to protect the right to life make her a perfect sponsor for this bill."
The Alabama House Republican Caucus in a written statement that they proposed the Women's Health and Safety Act to address long standing dangerous and unsanitary conditions in the Alabama abortion industry.  The Caucus wrote, "States may enact meaningful abortion-related reforms, and the Women's Health and Safety Act is such a measure.  With this bill, House Republicans make clear that should a woman choose to have an abortion, it should be performed in the safest pre-and-post operative environment available.  Specifically, this legislation would require direct physician involvement and set mandatory standards for nursing care and post-operative follow-up visits at abortion clinics as well as establishing severe penalties for non-compliance."
Pro-abortion activists are expected to attend the session to attempt to lobby the legislature not to pass the tougher regulatory standards on Alabama abortion clinics. They argue that stricter regulation of the abortion clinics will lead to fewer abortion clinics operating in the state of Alabama.  Similarly Pro-Life groups are likely to also be in attendance supporting the legislation.
Trump Truck and boat parades this weekend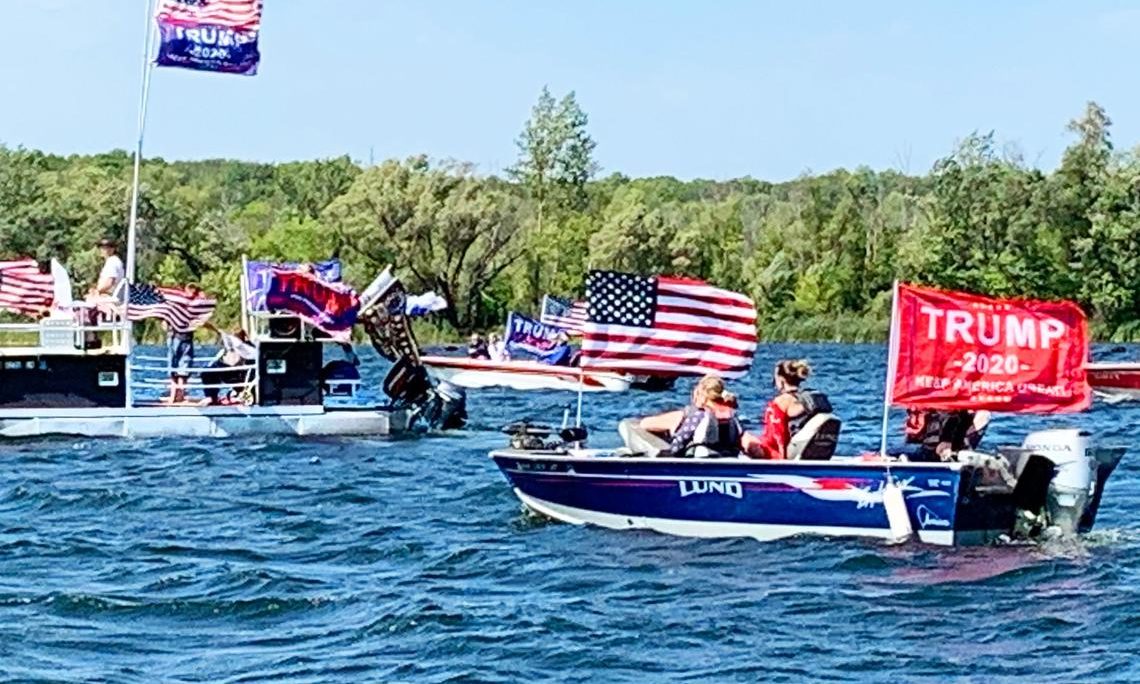 As Election Day draws near, Alabama Republicans are excited about promoting the re-election of Donald J. Trump as President and the election of Tommy Tuberville for U.S. Senate. This weekend two pro-President Trump events are happening in the state. There will be a truck parade from Ashland to Phenix City on Saturday sponsored by the Clay County Republican Party, while there will also be a boat parade on Wilson Lake in the Shoals sponsored by the Colbert County Republican Party on Sunday.
The pickup trucks will assemble at the Ashland Industrial Park in Clay County, 8240 Hwy 9, Ashland. There is a pre-departure rally at 10:00 a.m. central standard time. The trucks will depart at 11:00 a.m. and then proceed on a parade route that will take them into the bitterly contested swing state of Georgia. The Trump Pickup Parade will wind through east Alabama and West Georgia traveling through LaGrange and Columbus before concluding near the Alabama/Georgia line in Phenix City, 332 Woodland Drive, Phenix City at approximately 2:00 p.m. central time. Speakers will begin at 3:00. Trump flags will be on sale at the event.
The Phenix Motorsports Park will be hosting what sponsor hope could possibly the world's largest Pickup Tuck parade in U.S. history that is routing over 50 mile through Georgia in effort to "pickup" President Trump's numbers in GA.
A number dignitaries have been invited to address the Phenix City rally, including Coach Tuberville. Former State Sen. Shadrack McGill, Trump Victory Finance Committee member former State Rep. Perry O. Hooper Jr., and Paul Wellborn, the President and CEO of the largest Family owned Kitchen Cabinet manufacture in the USA are among the featured speakers who have committed to speak at the event.
Entertainment will be provided by: Charity Bowden, an up and coming country music singer who was the runner up on "The Voice". Charity will sing 'I am Proud to be an American' as well as songs from her Voice performances. The McGill Girls will also perform. The three beautiful and talented sisters will be singing patriotic songs in three part harmony. Geoff Carlisle, a professional DJ will be keeping the crowd pumped with music and entertainment.
Following the speakers and the entertainment there will Trump truck-vs- Joe Bidden truck races down the drag strip for the finale.
The Northwest Alabama boat parade will be on Sunday. The boats will gather at 2:00 p.m. near Turtle Point and then the flotilla will parade around the open waters of Wilson Lake til 3_00 p.m.. There will be a contest for best decorated Trump boats.
Trump supporters have held a number of large boat parades across the state to show their support for the re-election of Pres. Trump.
Boat parade sponsors say that this parade will be: pro-American, pro-law enforcement, pro-military.