Severe Weather State Sales Tax Holiday This Weekend
By Brandon Moseley
Alabama Political Reporter
On Wednesday, Alabama Governor Robert Bentley urged people across Alabama to take advantage of this weekend's state sales tax holiday for severe weather preparedness items.
Gov. Bentley said, "People need to take this opportunity to stock up on the supplies they'll need before, during and after severe weather. From NOAA weather radios, to first aid kits and generators, these supplies can help you and your family stay safe. Alabama is vulnerable to several different forms of severe weather. Take the time now to plan ahead. If you wait until the storm strikes, it's often too late."
The state sales tax holiday for 2013 will begin on Friday, February 22 and will run through the end of Sunday, February 24. As part of the holiday, items related to severe weather preparedness will be exempted from state sales and use taxes.
Alabama Emergency Management Agency Director Art Faulkner said, "Alabamians have a unique opportunity with the state sales tax holiday to really save money on items that may save them in a future storm. It is imperative that people use this awareness week and tax-free weekend to be prepared for all hazards, which could strike at any time of year."
The meteorologist in charge of the Birmingham National Weather Service office, Jim Stefkovich said, "Severe Weather Awareness Week is the time to both educate yourself and develop an action plan before hazardous weather strikes. We at the NWS take our role of providing life-saving information very seriously. However, our best forecasts and warnings mean nothing if you don't do something with this information. So, please join us. Take this week to learn about the threats. Learn how to receive the hazardous weather information. Finally, develop a plan to protect yourself and others before hazardous weather strikes. The life you save may be your own!"
Items covered by the state sales tax holiday include: multiple types of batteries, including cell phone batteries and chargers; battery-powered radios; NOAA weather radios; flashlights; lanterns; emergency glow sticks; first aid kits; duct tape; plywood; window film; portable generators; gas or diesel fuel containers; tarpaulins; plastic sheeting; any non-electric food storage cooler or water storage container; non-electric can openers; any artificial ice; fire extinguishers; smoke detectors; carbon monoxide detectors; and ground anchor systems such as cords or rope or tie-down kits.
The covered items can't cost more than $60, except for generators, which are covered as long as they cost $1,000 or less.
The annual sales tax holiday was recommended by Governor Bentley's Tornado Recovery Action Council. Senator Greg Reed (R) from Walker County and Representative Bill Poole (R)f from Tuscaloosa County. The measure was approved by the Alabama Legislature the 2012 legislative session and was signed into law by Governor Bentley (R).
Since World War II more people in Alabama have been killed by tornadoes than in any other state. There is a tornado and flooding threat all twelves months of the year and the state is also susceptible to Hurricanes from the Gulf of Mexico. In April 2011 over 200 Alabamians lost their lives in a devastating series of tornadoes that left thousands of Alabama homes damaged or destroyed.
Some cities and counties across Alabama are joining the state and are removing their own local sales and use taxes from the same items this weekend.
To see a complete list of participating local governments visit the Alabama Department of Revenue website:
http://revenue.alabama.gov/salestax/WPholiday.cfm.
Slow absentee voting in Tuscaloosa sparks outrage, possible legal action
Among the issues were incredibly long lines that left some voters waiting more than five hours and an inefficient process that managed to take in fewer than 100 absentee ballots in six hours.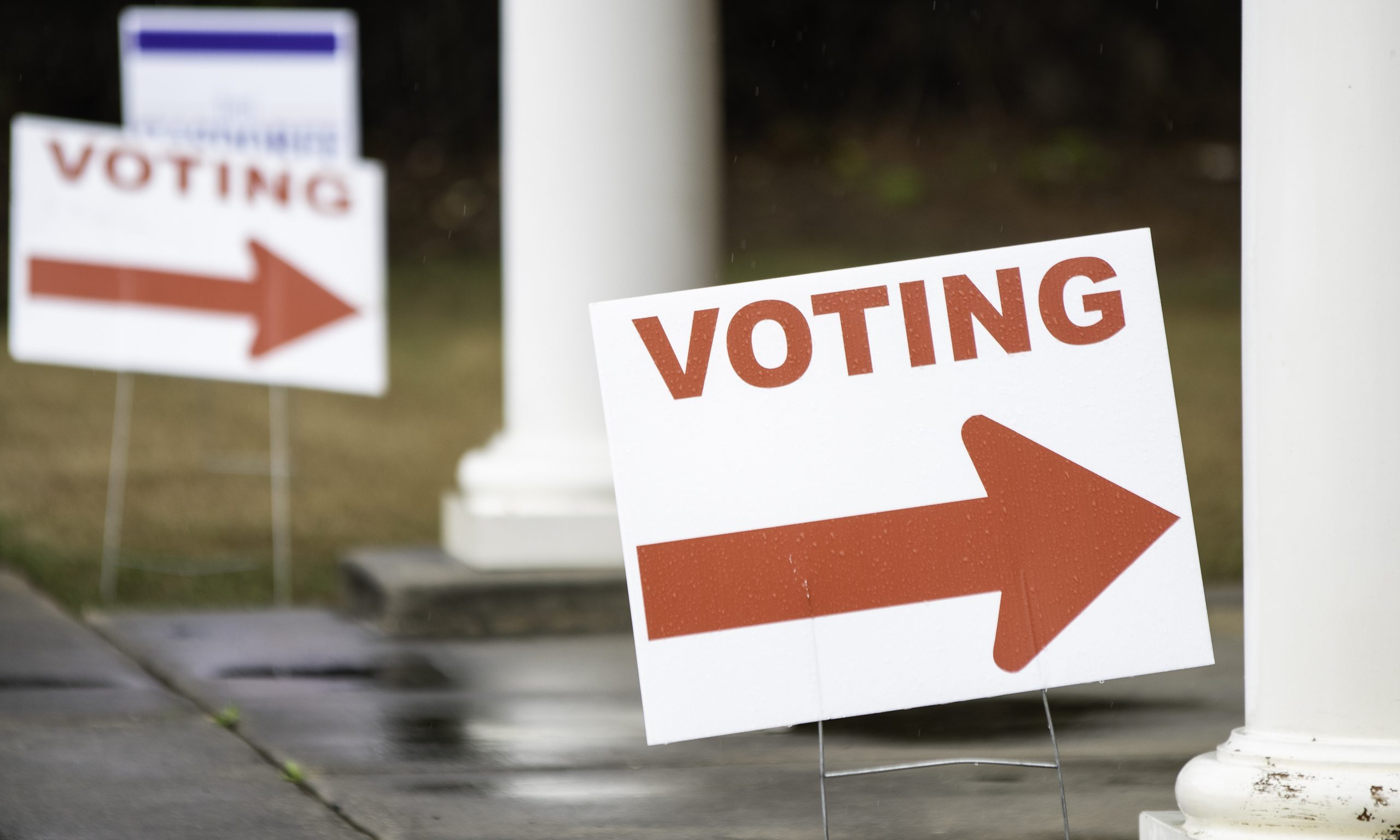 Long lines and slow absentee ballot processing in Tuscaloosa County have left voters outraged and incumbent Sen. Doug Jones's campaign threatening legal action. 
On Wednesday, Jones's campaign attorney, Adam Plant, sent a letter to Tuscaloosa County Circuit Clerk Magaria Bobo, outlining a number of issues with ongoing absentee voting and promising to take legal action if Bobo doesn't improve the process on the final day, Friday. Among the issues documented by Plant were incredibly long lines that left some voters waiting more than five hours and an inefficient process that managed to take in fewer than 100 absentee ballots in six hours. 
Additionally, Plant noted that Bobo has hired her family members to help process absentee ballots and at least one family member had made disparaging remarks on social media about voters. 
"You and those acting on your behalf are suppressing the vote of qualified Alabama voters," Plant wrote in the letter. "If you are unable or unwilling to execute your duties competently, and allow Tuscaloosa voters to exercise their voting rights without undue burdens, we will take further action."
In an interview with the Montgomery Advertiser on Wednesday, Bobo noted that her office had received more than 13,000 requests for absentee ballots — a remarkable uptick from the 3,000 or so her office usually receives — and there had been problems in managing that number of ballots while also adhering to social distancing guidelines within the office. 
However, as Plant's letter notes, the massive increase in absentee ballots for this election shouldn't have been a surprise. Also, Secretary of State John Merrill had made additional funds available to absentee managers to facilitate hiring extra staff, purchasing additional computers and staying open for longer hours to accommodate the anticipated increase. 
In a press release on Wednesday, the Alabama Democratic Party criticized Bobo and her family members, and the release included screenshots of Facebook posts from Bobo's daughter lashing out at voters who complained about the long wait times. 
"No voter should have to wait in line for hours to exercise their rights," said ADP executive director Wade Perry. "We should leverage every tool we have to make voting easier, not harder. Also, it should go without saying that election workers should not insult the very people they are employed to serve. If Ms. Bobo is incapable of processing voters quickly, someone else needs to do the job."