Fitzgerald Washington
Secretary, Alabama Department of Labor
We're at the beginning of another year, and ready to see continued improvement in our economy. At the Alabama Department of Labor, we are busy wrapping up the facts and figures for 2016. There were many improvements last year, and I'd like to let people know about them.
We ended the year with our wage and salary employment only 17,000 jobs away from reaching two million. I can't emphasize how great this news is! The last time our economy supported two million jobs was back in 2007, before the recession, before tens of thousands of Alabamians were relying on unemployment compensation to help support their families, and before our unemployment levels reached record highs. A wage and salary employment level of two million is considered to be a benchmark employment figure. I'm hopeful that we'll reach that milestone in 2017.
As employers' confidence was sustained and hiring rose, Alabamians continue to join the workforce. We ended 2016 with the largest workforce we've had in more than five years. Additionally, more people were working in December 2016 than at any time since April 2008. Employers are hiring, and workers are working. Those who don't have jobs are looking for jobs, which tells us they believe there are jobs to be had. All of these are positive signs for our economy.
Our manufacturing industry continues to lead our economy. In 2016, Alabama ranked third nation-wide in manufacturing employment growth (year over year December). These competitive, sought-after jobs carry wages of more than $20 an hour.
As far as unemployment compensation goes, the amount we are paying in benefits and the number of people filing for those benefits are at seven year lows. Those who are receiving benefits are only doing so, on average, for around 14 weeks, which is significantly less than during the recession, when up to 99 weeks were available and some were using all of them.
Last year, we paid out over $183 million in Work Opportunity Tax Credits, more than $71 million higher than in 2015. These are credits that employers can take advantage of when they hire certain individuals, such as the long-term unemployed and food stamp recipients, among others. These are dollars that are going right back into our economy to spur spending and encourage hiring.
Job orders on the state's free jobs database, www.joblink.alabama.gov, were at five year highs, with several months registering more than 30,000 orders!
With all of these positives, we still realize that there is work to be done. Even though there are more people working now than in nearly a decade, there are still more than 130,000 Alabamians who are out of work. Our mission, just like that of Governor Robert Bentley, is to make sure that these citizens have the opportunity to get a job, to support their families, and to live a quality life. In order to meet these obligations, we're setting a few goals:
First, we're aiming to keep 2017's yearly average unemployment rate below the yearly average unemployment rate of 2016 (5.9%).
In order to keep the unemployment rate low, it's important that we maintain employment levels. This means working with the Governor, state agencies, economic development groups, and local governments in order to keep jobs in Alabama and recruit new ones. Since taking office in 2011, Governor Bentley's administration recruited 92,000 jobs to the state. These cooperative agreements are beneficial to all involved.
We're also focusing our efforts to surpass economists' estimates for job growth in 2017.
In January of this year, economists predicted that Alabama will gain 18,700 jobs in 2017. We hope to surpass that number, as we have for the past three years. In 2016, the prediction was for growth of 29,450. For the period covering January 2016 to December 2016, jobs grew by 49,600, bypassing the predictions by 20,150! Again, as employers maintain their confidence in the economy and continue to hire, hopefully, this goal will be an easy one to meet.
We want to increase awareness of free, valuable services available at our 49 Career Centers located throughout the state.
Our Career Centers offer so many wonderful services for both jobseekers and employers. The best part is that they are offered at no charge! Nearly half a million Alabamians were served in 2016, and we hope to increase that number this year. Our regional job fairs, hosted in Montgomery, Dothan, and Birmingham last year, drew more than 12,000 jobseekers to speak with more than 400 employers. We're bringing our job fairs to other regions of the state this year. Come out and see us! Find out more information about any of our services at www.labor.alabama.gov.
Opinion | Celebrating the Nineteenth Amendment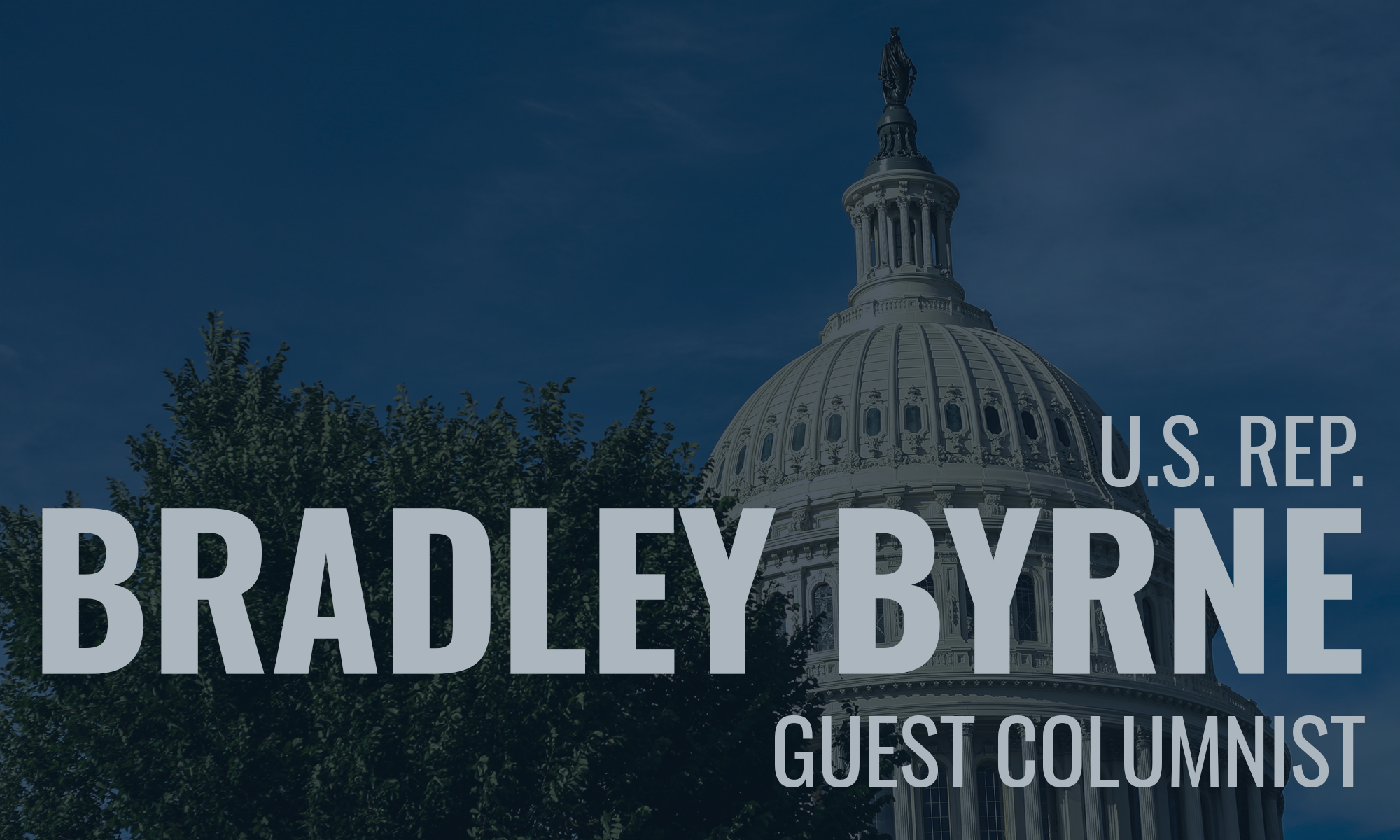 On August 18, the U.S. will celebrate the 100th anniversary of the ratification of the Nineteenth Amendment to our Constitution which guaranteed women's right to vote.  The women's suffrage movement in our country began in the 1840s as women abolitionists saw the parallels between the effort to free enslaved Americans and their own desire to vote.  A convention was held in Seneca Falls, New York in 1848 which produced an organized group led by Elizabeth Cady Stanton and Susan B. Anthony, among others.
The two movements worked together until women suffragists became angered over the fact the Fifteenth Amendment gave freed slaves the right to vote but didn't extend that right to women.  Over the next 50 years women suffragists labored to gain the franchise.  One bloc worked to pass a constitutional amendment at the national level while another focused on the individual states.  The Wyoming Territory was the first to give women the right to vote in 1869, followed by the Utah Territory and Idaho.
Momentum built in the 1910s when Washington state, California, Oregon, Arizona, Kansas, the Alaska Territory, Montana, and Nevada gave women the right to vote.  But, states in the East and South were reluctant to do so and the effort to add a constitutional amendment picked up speed.  While Republicans were generally supportive, Democrats weren't.  President Woodrow Wilson preferred a state by state approach, but suffragist leaders kept up the heat, even sneaking a banner challenging him into his speech to a joint session of Congress.
When the US entered World War I some wanted the suffragists to back off, but they indignantly fought on with the argument that the fight for freedom and democracy in Europe should be paralleled at home with a constitutional amendment enfranchising the one half of the U.S. population denied the right to vote.  By 1918, President Wilson changed his mind.  The House passed the amendment, but the Senate couldn't get the two thirds required vote even after Wilson took the unprecedented step of addressing them on the Senate floor.
Suffragist pressure finally swayed enough votes to get Senate passage in 1919, and ratification was achieved with Tennessee's vote on August 18, 1920.  It's hard to imagine that my two grandmothers, both adult women with families of their own, weren't allowed to vote until that year.  The Nineteenth Amendment is too often a forgotten part of our history, but I hope we will use this anniversary to remember how important it continues to be.
When I look around Alabama, I see the fruit of the suffragists' labor.  We have a female governor in Kay Ivey and two female members of Congress, Martha Roby and Terry Sewell.  Women serve as Federal judges, state appellate and court judges, district attorneys, and in the Legislature.  I work with women county commissioners, mayors, and city council members across the First District.  They, each of them, make great contributions to our quality of life and the administration of justice.
My little granddaughter, Ann-Roberts, is a very smart and active girl.  I have no idea what she will do when she grows up, but she'll be darn good at whatever that is.  Imagine telling her she can't vote or hold public office.  I can't.  And, I'm glad my grandmothers finally got to vote.  It took far too long to give it to them.  Let's remember this important anniversary and the value to all of us of our previous right to vote.