Charter Schools: All Riley's Men
By Bill Britt
Alabama Political Reporter
MONTGOMERY—Perhaps it is no coincidence that Bob Riley's two former chiefs of staff became the lobbyist for the two most powerful groups pushing charter schools in Alabama.
Riley said when he announced that he was becoming a lobbyist that he wanted to continue to work on education and economic development.
According to an August 10, 2011, story by David White on AL.com Riley said, "I want to … do everything we can do to continue to improve education, economic development, all the things that we've been doing for the last 14 years." However, to date Riley has never represented any educational clients but his two former chiefs of staff have.
Riley's first chief of staff, Toby Roth, represents K12, Inc.
K12 Inc., is a publicly traded company based in a Washington DC suburb, with reportedly more than $522 million in revenue almost exclusively from running online charter schools in 28 states and 36 countries. The company spends hundreds of thousands of dollars—taken from public education budgets—on lobbying state legislators, and hundreds of thousands more on political campaign contributions in states where they do business. According to the New York Times, "Much of the public money also goes toward lobbying state officials, an activity that Ronald J. Packard, chief executive of K12, has called a "core competency" of the company." "…In Pennsylvania, where K12 Inc. collects about 10 percent of its revenues, the company has spent $681,000 on lobbying since 2007." [New York Times, 12/12/11.]
The New York Times has also reported that K12 Inc.'s most prominent operations fail by "every educational measure."
As a publicly traded corporation, teachers, administrators and the Virginia-based CEO of K12 ultimately answer to shareholders, not parents. Those shareholders include a maze of institutional investors, venture capitalists and other Wall Street players.
There is no evidence that K12, is involved in lobbying for the Student's First bill also know as the Local School Flexibility Act of 2013.
Riley's second chief of staff,  J. Davis "Dave" Stewart III, is a lobbyist for the monolithic charter school lobbying group StudentsFirst, coincidentally the name of the bill before the Alabama State Senate.
StudentsFirst is headed by Michelle Rhee of Sacramento, California.  Ms. Rhee became a registered lobbyist in Alabama at the start of the 2013 legislative session. Seldom do people from the left coast come to Alabama to lobby for education reform.  According to the online news site The Daily Beast Rhee was "a lifelong Democrat," and a "controversial education reformer." However, she changed her stripes when she was hired to clean up Washington DC's failing schools. Some time during her tenure in DC she became a convert to the gospel of for-profit education.
According to a report by the liberal Huffington Post Rhee's, time in DC was marked by, "her oft-lauded teacher evaluation system, teacher firings and bureaucratic shakeup…"
The Post said, "Her critics point to allegations that her record in D.C. was inflated by cheating."
Rhee's StudentsFirst is backed by by one of President Obama's wealthiest supporters, Texas billionaire John Arnold.
StudentsFirst is the "big name in the education reform lobby, angering unions and working with legislatures that have altered their teacher hiring laws to the group's liking." according to the Post.
That the founder of such a well backed organization has landed in Alabama has raised eyebrows in the halls of the StateHouse.
Dave Stewart, Riley's second chief of staff, who serves as Rhee's lieutenant is a much more familiar figure because of his Riley and Bradley Arant connection. He also is the lobbyist for Learning Through Sports. A company whose founding partner was Speaker of the House Mike Hubbard. Learning Through Sports has taken millions of dollars from Alabama's underfunded educational system.
According to state records, Learning Through Sports obtained more than $13 million from Department of Education via payments to the politically connected Council for Leaders in Alabama Schools (CLAS) organization.
Convicted felon Jarrod Massey was Learning Through Sports' sole lobbyist in 2008 and 2009. In 2010, Massey was caught up in the Bingo scandal and was later imprisoned. In 2012 and 2013 Stewart, along with former Riley political consultant Dax Swatek, and former GOP executive director under Mike Hubbard, John Ross, are register lobbyist for Learning Through Sports.
While the former governor has been content to make money working for Airbus and other big players, his faithful aids have become the power behind charter schools and specialty educational services in Alabama.
State education funds are seen as a very appetizing place to make money these days. For-profit charter schools are raiding school funds around the country, while organizations like StudentsFirst raise millions of dollars as lobbyist.
No doubt Alabama is ripe for such adventures and Bob Riley's former chiefs of staff seem to be the big players in the game.
Correction: An earlier version of this story misidentified New Jersey hedge fund man David Tepper as an Obama backer. It should have read Texas billionaire John Arnold.
Alabama Medicaid expansion advocates applaud Missouri voters
In Missouri on Tuesday, 53 percent of voters approved a plan to expand Medicaid to cover more than 23,000 low-income residents, according to the St. Louis-Post Dispatch.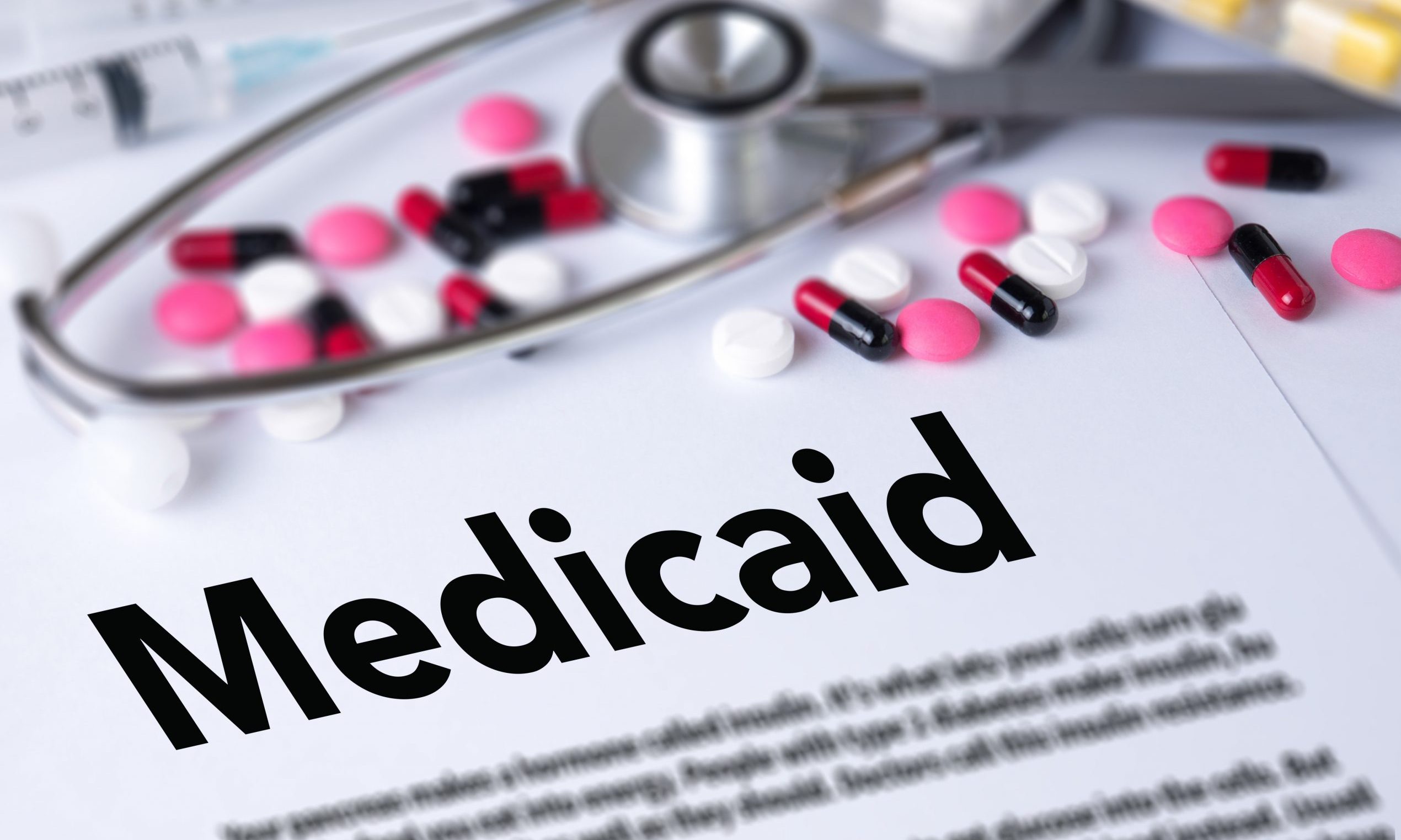 A coalition of groups in Alabama urging the state to expand Medicaid applauded voters in Missouri for doing just that in their state on Tuesday. 
"Last night, Missouri voters approved a ballot initiative to expand Medicaid. We've trounced Missouri on the football field, but they've beaten us at getting Medicaid expansion across the goal line," said Jane Adams, campaign director of the Cover Alabama Coalition, a group of 90 separate entities calling for an expansion of the federal program in Alabama. "Alabama is now one of just 12 states that do not provide health care coverage for working-age adults with low incomes. We call on the Alabama Legislature and Governor Ivey to follow Missouri's lead and expand Medicaid."
In Missouri on Tuesday, 53 percent of voters approved a plan to expand Medicaid to cover more than 23,000 low-income residents, according to the St. Louis-Post Dispatch. The GOP-controlled state Legislature there had fought an expansion of the program, made possible by the Affordable Care ACt.
Approximately 64 percent of Alabamians polled said they support expanding Medicaid in Alabama, including 52 percent of Republicans asked, according to a recent Auburn University at Montgomery poll. 
"But Alabama's elected leaders are still leaving more than 300,000 Alabamians uninsured by refusing to expand health coverage," Cover Alabama Coalition said in a press release. "Medicaid expansion would benefit working families, primarily adults between the ages of 19 and 64 whose income is at or below 138% of the federal poverty level. In 2020, that amounts to $17,608 for an individual and $36,156 for a household of four." 
"The COVID-19 crisis has created financial uncertainty for our economy, employers and workers," said Jim Carnes, Alabama Arise policy director and a Cover Alabama steering committee member, in a statement.  "Alabama needs economic stimulus, and Medicaid expansion would generate nearly $3 billion a year in new economic activity throughout the state."
"Medicaid expansion would reduce health disparities and work toward racial equity in health outcomes for all Alabamians," said Jada Shaffer, Alabama government relations director of the American Heart Association and a Cover Alabama steering committee member. "Communities of color experience higher infant mortality rates, lower life expectancy and higher rates of preventable and chronic conditions like heart disease. We urge lawmakers and Governor Ivey to include Medicaid expansion in their policy solutions to address racial and economic inequality."
Missouri became the second state this month to decide to expand Medicaid. Voters in Oklahoma chose to do so on July 1, passing the measure by just more than 6,000 votes, according to NPR, which will provide coverage for approximately 200,000 more.