Common Core: The Cookie-Cutter, One-Size-Fits All Education Standards


By Sharon Sewell

Alabamians United for Excellence in Education (http://www.auee.org)
This article responds to unfounded claims made in a joint OpEd written by State Board of Education Members Mary Scott Hunter of Huntsville and Tracey Roberts of Mobile.
Their OpEd reveals a naiveté about the meaning of the current presidential administration's description of Common Core as a "revolution" to help in the "battle for social justice", as well as the role of special interests which want to exploit our children to make billions of dollars.  The education of our children should not be controlled by the Far Left which sees classrooms as laboratories for indoctrination at taxpayer expense, or by special interests which see students as a source for profit.
Most recently, it has come to light that a system in Mrs. Hunter's district has already spent $40 million dollars on a longitudinal data collecting system and full alignment of Common Core.  Why?
Common Core is just the latest but well-disguised ploy to federalize education and take our Tenth Amendment rights.   By chaining our children to Common Core, the state board of education has fundamentally changed our education system without the knowledge or consent of legislators, parents, and taxpayers.  The following is a rebuttal to the OpEd by Board Members Hunter and Tracey.
The Common Core State Standards Initiative does not strengthen but dumbs down education standards.
Math:  Common Core math standards do not meet the recommended content targets of the National Mathematics Advisory Panel, of leading states, or international competitors.  As a result, students are not prepared for four-year colleges but for two-year nonselective community colleges.  Dr. James Milgram of Sanford University, a mathematician, warns us that graduating students will be two years behind other countries in math skills.
English Language Arts:  Education experts warn that reading levels for seniors will be reduced to what is currently 7th grade.   Authors of "Why the Common Core is Bad for America" write:  "The Common Core 'college readiness' ELA standards can best be described as skill sets, not fully developed standards.  As such, they cannot point to readiness for a high school diploma or four-year college coursework …. The ELA Common Core Standards will impair the preparation of students for competing in a global economy."
Alabama does not control its standards or its curriculum.
Alabama Standards:  Hunter and Roberts want us to believe that "Alabama Standards" are different from Common Core standards.  They are, in fact, one and the same.  Common Core is a one-size-fits-all for all states, all schools, and all students.  Alabama must adopt 100% of Common Core standards, cannot change or delete anything, and may allow only a small amount of additional content, which won't be covered on national tests.  All one has to do to understand how "specific Alabama Standards" consist of a mere 2.5% in English Language Arts and 14% in Math, and all the rest is Common Core, is to link to Alabama standards at https://docs.alsde.edu/documents/54/1%202010%20Alabama%20English%20Language%20Arts%20Course%20of%20Study.pdf and 2010 Alabama Mathematics Course of Study.
Alabama Curriculum:  Alabama's curriculum is controlled by Common Core standards.  This is abundantly clear when you read the legal documents and implementation plan.   Curricula, assessments, everything, must be aligned to Common Core.
Common Core does not offer more "rigor"
Education experts have dispelled the notion that Common Core has more "rigor".  Some of us think that Common Core is "rigor mortis".  It stifles innovation, creativity, and flexibility.
The federal government requires the state to collect non-academic information on students and to track them from preschool to retirement.
The federal government by law is not allowed to maintain a national database on students, so the U.S. Department of Education requires states to collect information to be used by federal agencies and private organizations.  Recently, Ms. Hunter stated that the Federal Privacy and Family Protection Act prevents highly personal information from being collected and shared.  Apparently she's unaware that President Obama expanded the interpretation of this law, effective January 3, 2012, and weakened student protections.  The bill to repeal Common Core restores privacy protection for Alabama students.
The Common Core Initiative was not state-led.
Common Core standards were developed by special interest groups and led by vendors who stand to make substantial profits off our children.  The bulk of the work was done by Achieve, Inc., a D.C.-based nonprofit, associated with the Far Left education reformers such as Bill Ayers, Marc Tucker and Linda Darling-Hammond, who have advocated for federalized education for decades.  These efforts have been repeatedly and resoundingly rejected by the public and Congress.
This time it is different because the creators of Common Core found a "cover" to end-run Congress and develop standards outside the public meetings act.  This cover was the National Governors Association (NGA) and the Council of Chief State School Officers (CSSO), two trade associations, which have no legislative authority to act on behalf of states.  Massive funding came from private interests such as the Gates Foundation.  Bill Gates expects to spend about $380 million to get states to adopt Common Core.  He will make billions off this "investment".
Special interests, in concert with the Obama Administration, rushed states to adopt Common Core before the public could catch on, rise, and resist.  Informed elected officials should not be complicit in these lawless actions that invade student privacy, take away parental control and states' rights, and will cost Alabama taxpayers hundreds of millions of dollars.  Only Gov. Bentley, Stephanie Bell and Betty Peters voted to withdraw from Common Core.   Now it's up to the Alabama legislature to protect our children's privacy and preserve our education freedom under the Tenth Amendment.
According to a 2002 Alabama Supreme Court decision, "The Alabama Constitution vests the duty to provide for public education 'squarely upon the shoulders of the Legislature."  (Ex-parte James, 836 S. 3d. 813 at 85).  The Alabama Legislature has repeatedly instructed the state board of education in matters dealing with standards and curricula.  Legislators are now our last line of defense, and it is their duty to protect our children and their future, as well as Alabama values and states' rights.  They have an opportunity to prove that checks and balances work in Alabama, though not in Washington, D.C.  The Legislature must repeal Common Core this year.  Next year will be too late!  A Republican super-majority should assure a rapid repeal.
Opinion | Hearings give public opportunity to weigh in on coal ash plans
ADEM will make sure the closure and cleanup of the coal ash sites will be done in a way that will protect the state's land and water resources now and in the future.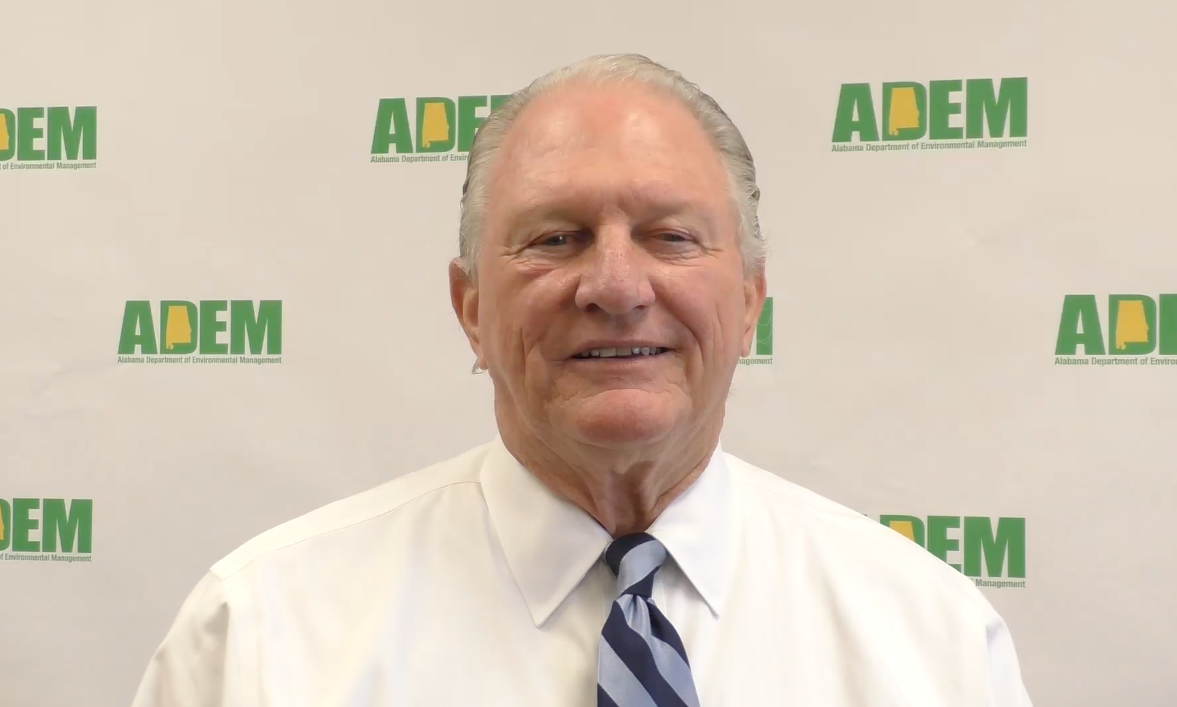 The mission of the Alabama Department of Environmental Management is to ensure for all Alabamians "a safe, healthful and productive environment." It's a mission that ADEM and its nearly 600 employees take very seriously.
Ensuring a safe, healthful and productive environment means more than simply being the environmental cop, though that certainly is part of ADEM's job. When the Alabama Legislature passed legislation in 1982 that led to the creation of ADEM, lawmakers' intent was for the agency to promote public health and well-being.
The term "healthful" in ADEM's mission statement speaks directly to that. ADEM's work is to contribute to the health of Alabama's environment and the health of all Alabamians.
An example of that work is managing the process that will determine how coal combustion residuals (CCR) – or coal ash – are dealt with in a safe and effective manner. Managing CCR promotes a healthful environment by protecting our land and water.
On Oct. 20, ADEM will hold the first of a series of public hearings on permits drafted by ADEM to require electric utilities to safely close unlined coal ash ponds at their power plants and remediate any contaminated groundwater. The hearings, and the comment periods leading up to them, give the public the chance to provide ADEM input on the requirements in the draft permits.
To understand how we got to this point today, let's go back to Dec. 22, 2008, in Kingston, Tenn. On that frigid night, the containment dike surrounding massive ponds holding decades worth of CCR produced by the coal-burning TVA power plant collapsed, spilling more than a billion gallons of coal ash sludge into the Emory River and onto 300 acres of land.
That spill drew the attention of regulators and the nation to the issue of coal ash storage, for which there was little regulation at the time. It also started the U.S. Environmental Protection Agency on the road to adopting a federal CCR rule, which took effect in 2015. The Alabama Environmental Management Commission approved a state CCR rule in 2018, patterned after the EPA rule.
The rules address two primary issues: closing coal ash ponds to avoid threats of spills into waterways or onto land, and preventing and cleaning up groundwater contamination from arsenic, mercury, lead and other hazardous elements that may leach from the coal ash.
Both the EPA and state rules give the electric utility operators two options in closing the ash ponds. One allowable method is to excavate the millions of tons of coal ash and either move the coal ash to a lined landfill or find an approved beneficial use for the ash. The other is to cap in place, where an impervious cover, or cap, is placed over the ash impoundment. Both methods have been used successfully for decades to close some of the most contaminated sites in the nation.
It must be emphasized that the closure method selection is made by the utilities, as allowed by both federal and state rules. Alabama Power, TVA and PowerSouth all elected to utilize the cap-in-place option.
The permits will also set out the steps to be taken to clean up contaminated groundwater caused by the coal ash ponds. ADEM's job, in its environmental oversight role, is to ensure the closure and groundwater remediation plans proposed by the utilities and included in the permits meet federal and state standards and protect both waterways and groundwater. The permits provide for regular monitoring to confirm the closure and cleanup plans are being implemented as required. If necessary, the plans will be adjusted to ensure the intended results are being achieved.
Currently, ADEM has scheduled public hearings on the permits for three Alabama Power plants. The first is Oct. 20 for Plant Miller in Jefferson County, followed by Oct. 22 for Plant Greene County and Oct. 29 for Plant Gadsden in Etowah County. Permits for the other five sites in Alabama are in development, and hearings will be scheduled when they are complete.
The purpose of these hearings is to allow the public, including nearby residents, environmental groups and others, opportunities to weigh in on the proposed permits. This past summer, Alabama Power, TVA and PowerSouth held informational meetings in the communities where their affected plants are located to explain their proposed groundwater cleanup plans(including the CCR unit closure component) and answer residents' questions.
The draft permits, the hearings' dates, locations and times and other information are available on ADEM's website, www.adem.alabama.gov. The public can also mail or email comments related to the permits, including the closure plans and groundwater remediation plans, directly to ADEM during the proposed permits' 35-day minimum comment periods, which will run one week past the date of the public hearings. Those comments will be considered in the decisions to issue the permits, and ADEM will provide a response to each issue raised.
For maximum protection of the environment, ADEM encouraged the power companies to go beyond the minimum requirements of the state and federal CCR rules. ADEM's scientists and engineers who analyzed the plans through an exhaustive review and revision process determined the final plans provide the environmental protections Alabamians expect and deserve. But we want to hear from the public.
Certainly, there are pros and cons of each option in closing the coal ash ponds. The daunting task of cleaning up contaminated groundwater will be undertaken regardless of which closure method is utilized. As one opinion writer recently said, there is no easy answer to the coal ash problem. But this is a matter we cannot duck. We must deal with our coal combustion residuals – by EPA requirement and for the sake of our environment.
Here's what you can count on from your state agency charged with protecting your environment. ADEM will make sure the closure and cleanup of the coal ash sites will be done in a way that will protect the state's land and water resources now and in the future.
Ensuring that is our mission.