Alabama Delegation Dealing with Sequester Issue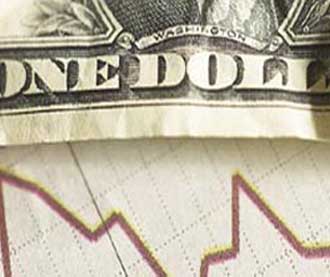 By Brandon Moseley
Alabama Political Reporter
During the Presidential debates, Republican challenger Mitt Romney warned of the looming sequestration cuts that would hit unless Congress and the President were able to come to terms on deficit reduction. President Barack H. Obama dismissively told the television audience that night that that would never happen. The people chose to reelect President Obama and now we are dealing with sequestration as President Obama seems unable to find any wasteful spending to cut in the mammoth federal budget.
Congresswoman Martha Roby (R) from Montgomery said in a written statement on Thursday, "The sequester" cuts went into effect last Friday, but that has not stopped our efforts to replace the "sequester" with smarter cuts based on real budget priorities. Earlier today, the House passed legislation to fund the government through the remainder of the fiscal year and provide some flexibility for the Department of Defense in handling the "sequester" military cuts. Military leaders have made clear that the "sequester" cuts will hurt operations and impact readiness, but this bill allows the military to have a funding outline under which to operate. I hope that the Senate will take up the legislation next week in order to protect those who protect us."
Congressman Spencer Bachus (R) from Vestavia said that entitlements is where reform is needed, "Chairman Bernanke has told us to focus on long-term structural changes to our mandatory spending programs, most of all our entitlements, and that ought to be our focus. It will have a long-term beneficial effect and it will not retard economic recovery. To the President and Congress, I say quit fiddling around, get to work, and let's come up with these structural changes." Congressman Bachus said that the Congressional Budget Office is estimating that at their current rate of growth, spending on entitlement programs like Social Security, Medicare, and Medicaid and payments on the national debt are on a course to eventually consume all federal spending. Bachus warned that while the attention of Congress and the nation this week is on the sequester, the long-term solution to getting a balanced budget, "must include meaningful entitlement reform."
U.S. Representative Jo Bonner (R) from Mobile said in a written statement Monday, "Just because sequestration is upon us doesn't mean that an agreement still cannot be reached. The sequester trims defense and non-defense discretionary programs, (Medicare capped at two percent and Social Security and Medicaid are both exempted) until the end of the fiscal year (September 30, 2013). However, there is nothing to prevent lawmakers from halting the sequester if an appropriate amount of offsetting spending cuts can be agreed upon. Speaker Boehner has called on President Obama and Senator Reid to join the House in serious discussions over ways to implement smarter budget cuts and reforms. Until such time as the president agrees to work together with Congress, budget cuts will be made one way or another."
Congressman Mike Rogers (R) from Saks said on Wednesday, "Our nation is facing a crippling debt crisis. Long term spending by Washington must be brought under control and we must adopt reforms that move us toward a balanced budget. This bill is a step in that direction that reduces overall spending to sequestration levels while funding priorities for our military and veterans."
On Wednesday the House of Representatives passed H.R. 933, the Department of Defense, Military Construction and Veterans Affairs, and Full-Year Continuing Appropriations Act, 2013. The bill would fund the Federal government through the end of fiscal year 2013 and postpone the sequestration crisis to September.
Rep. Rogers said, "This bill is a step in that direction that reduces overall spending to sequestration levels while funding priorities for our military and veterans." "Should it become law, this bill could offer a little breathing room to the Department of Defense by offering certainty to their budget that was indiscriminately slashed by President Obama's sequestration plan." "I urge Senator Reid and Senate Democrats to debate this bill immediately."
It is unknown whether or not the Senate will vote on H.R. 933 and whether or not the President will support the legislation.
Prison worker says excessive pepper spray may have killed inmate
A prison worker says the amount of pepper spray used was excessive, and that officers knowingly and intentionally put the inmate's life in jeopardy.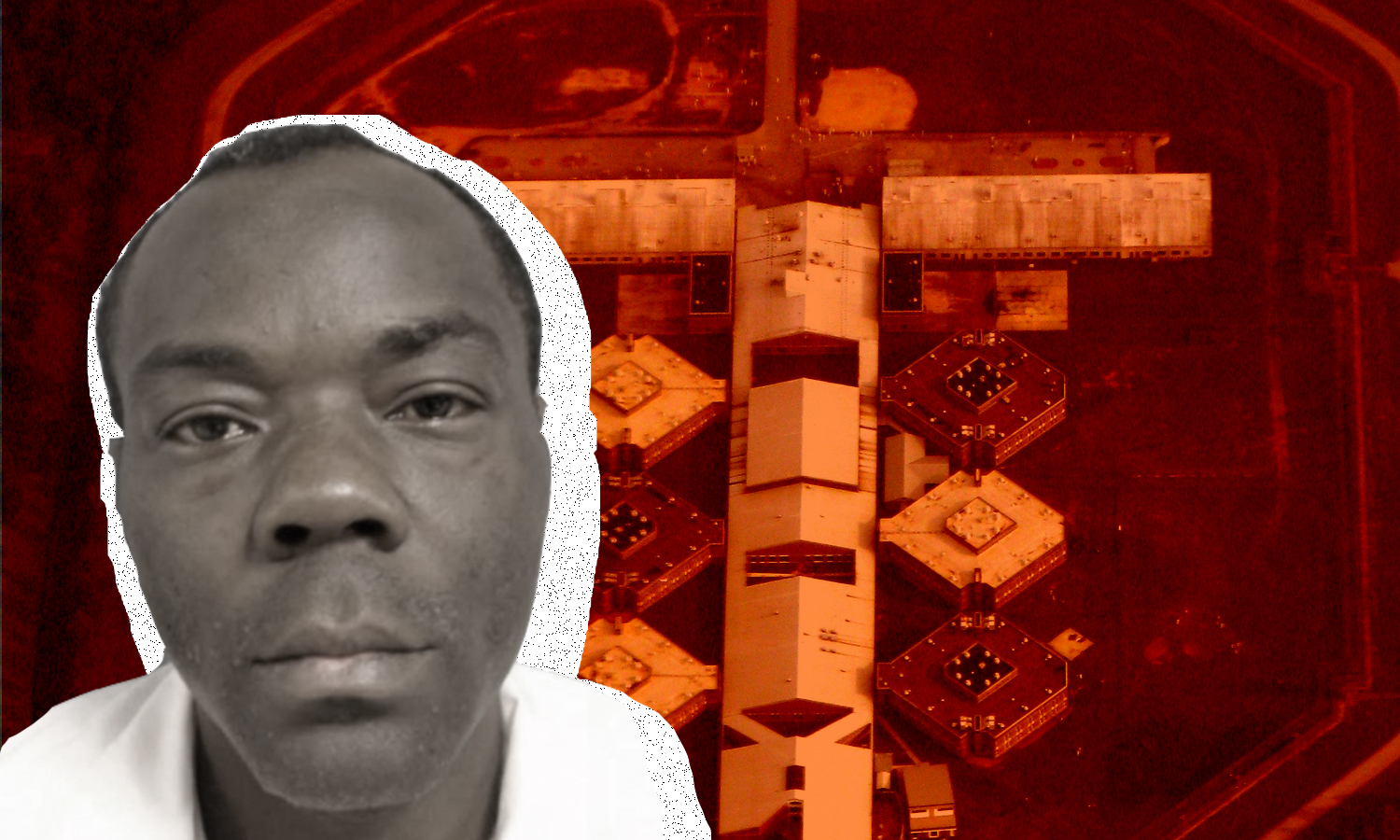 It's not yet clear what caused the death of 38-year-old Darnell McMillian after he was pepper sprayed inside an Alabama prison last month, but a prison worker says the amount of pepper spray used was excessive, and that officers knowingly and intentionally put his life in jeopardy.
Some time around 6 p.m. on June 22, three correctional officers placed McMillian in suicide cell S-11, with an inmate who was known to be aggressive and who was already on suicide watch, according to a prison worker with knowledge of the incident, who reached out to APR to discuss the death because the person said it troubled them.
The ADOC worker asked not to be identified because the person is still employed with the department.
"He shouldn't have been doubled up with somebody," the worker said of the aggressive inmate already in cell S-11. "It was very clear that the person in that cell was threatening."
The worker said the officers enticed the two men to fight, and once the inmate began threatening McMillian, McMillian took the first swing to hit the man.
The three officers standing outside then deployed a pepper spray called Cell Buster into the cell, the worker said. Cell Buster is a potent spray used by correctional staff and produced by the Chicago-based company Sabre.
"The inmate was yelling that he couldn't breathe," the employee said. "One Cell Buster is enough to do a lot of damage. There were three officers present at the time of this, and there were three cans of Cell Busters sprayed."
The employee said that once McMillian was pulled from the cell, he was almost unconscious and then "went completely unconscious, because he was coughing and aspirating."
The cell was then cleaned by inmates, except for some spots of blood, which the worker said might make it appear to have been a homicide by the other inmate, but the worker said several staff members at the prison believe the death may have been caused by excessive use of pepper spray.
"He was on his back when they were getting him to the infirmary, which can also cause asphyxiation, especially if he's coughing and saying he can't breathe. That spray can make you vomit," the worker said.
While there are video cameras that record each suicide cell, the worker said they do not believe there is footage from cell S-11 during the time of McMillian's death. The employee said they've been through many incidents in the prison but that "this one seems pretty bad."
The worker said it's not clear why the officers encouraged a fight between the other inmate and McMillian, but from experience, the person said some officers will do so when an inmate angers them.
The employee said when they read APR's first article on McMillian's death, and there was little information on what happened, they decided to reach out.
"I'd rather share it and put it out there," the person said. Some details of what the worker said were corroborated by the Jefferson County Coroner's office.
Jefferson County Coroner Bill Yates told APR on Thursday that McMillian's final cause of death awaits results from the autopsy, which can take between four and six weeks, but that there did not appear to be any external injuries that could have caused his death.
McMillian was pronounced dead at Donaldson prison at 7:49 p.m. on June 22, Yates said.
Yates, reading from his notes on the incident, said that in the moments before his death, there appeared to be a physical altercation between McMillian and another inmate, and that correctional officers used pepper spray to stop the fight.
"Obviously, Department of Corrections staff is going to step in to stop that, and it's my understanding that after that, he was having complaints of not being able to breath," Yates said. "I think they used — there was some pepper spray that was used to stop that, and he immediately went, from our understanding, to the infirmary."
"From our autopsy, I don't believe we found any type of trauma that would explain death," Yates said.
His office is awaiting lab results, to include toxicology and other lab work to determine if drugs or an unknown medical condition may have been factors in his death, Yates said. McMillian didn't have a history of any heart conditions, but Yates said lab results could reveal one if in fact he had a condition.
Asked if it's possible to die from exposure to a large amount of pepper spray, Yates said "I haven't heard of it, not to say it can't happen."
"I think you could pass away from extreme amounts of anything," Yates said, but he's never known of a death that resulted from large exposures to pepper spray.
Yates said there have been no reports to his office of any other inmate in that cell, or any ADOC staff, experiencing health problems as a result of the incident.
A 2003 study by the U.S. Department of Justice's National Institute of Justice on the use of pepper spray by police and corrections staff in North Carolina found that two cases of the 63 studied resulted in death from the use of pepper spray, and that both incarcerated persons who died had asthma. In only one of those cases, however, a large amount of pepper spray was used on the man, and the positioning of the man's body may have been a factor as well.
"Pepper spray was used more times in this case than in any other, but according to police officers, it was ineffective. The subject, who was obese, was handcuffed behind his back and placed in a facedown position when being transported," the report states. "The difficulty of breathing in this position may have been compounded by the damage already done to his airways."
In June, a 35-year-old inmate named Jamel Floyd died after correctional officers at a federal prison in Brooklyn used pepper spray after he had barricaded himself in his cell. He was unresponsive when removed from his cell and prison staff were unable to revive him, according to CNN. The death was under investigation and the U.S. Marshals and the FBI were notified, according to a release by the Metropolitan Detention Center.
According to the Sabre's own promotional video, Cell Buster is to be used in three-second bursts, with the correctional officer checking after each burst to determine if the "desired effects" have been produced, before using it for another 3-second burst. Cell Buster's description states that the product "delivers pain, irritation, inflammation, coughing, temporary blindness and redness of skin."
ADOC spokeswoman Linda Mays in a message to APR on Thursday said that the department's Law Enforcement Services Division is investigating all aspects of the incident.
"While we would like to address your questions and provide insight that would be helpful to you, at this juncture in the process we simply cannot provide information that would compromise the integrity of our ongoing investigation. More information will be available upon the conclusion of our investigation into Daniel [sic] McMillian's death," Mays wrote.